As an Amazon Associate, I earn from qualifying purchases. There is no extra cost to you. Thank you if you use our links; we appreciate it! Learn More.
It's not enough to only know about some golf equipment like some pushcarts, golf bags, rangefinders, balls, sunglasses, etc. to give your best in the golf course. Right??
Going to the golf field without taking preparation will lead to golf injuries. Don't do that at all. This article is to let you know how to stay safe and enjoy a healthy golf match.
By the way, we've taken medical related surefire tips from doctor divot guide of golf injuries.
How to keep your wrist, your neck, your back and your knee safe? To make sure the safety fix your eyes and go through the whole page.
What are the Common Injuries in Golf?
Back pain
Rotator cuff
Wrist injuries
Knee pain
Neck injuries
Hand & Finger injuries
Sunburn
Foot & Ankle Injuries
Hip injuries
Here is an infographic for you: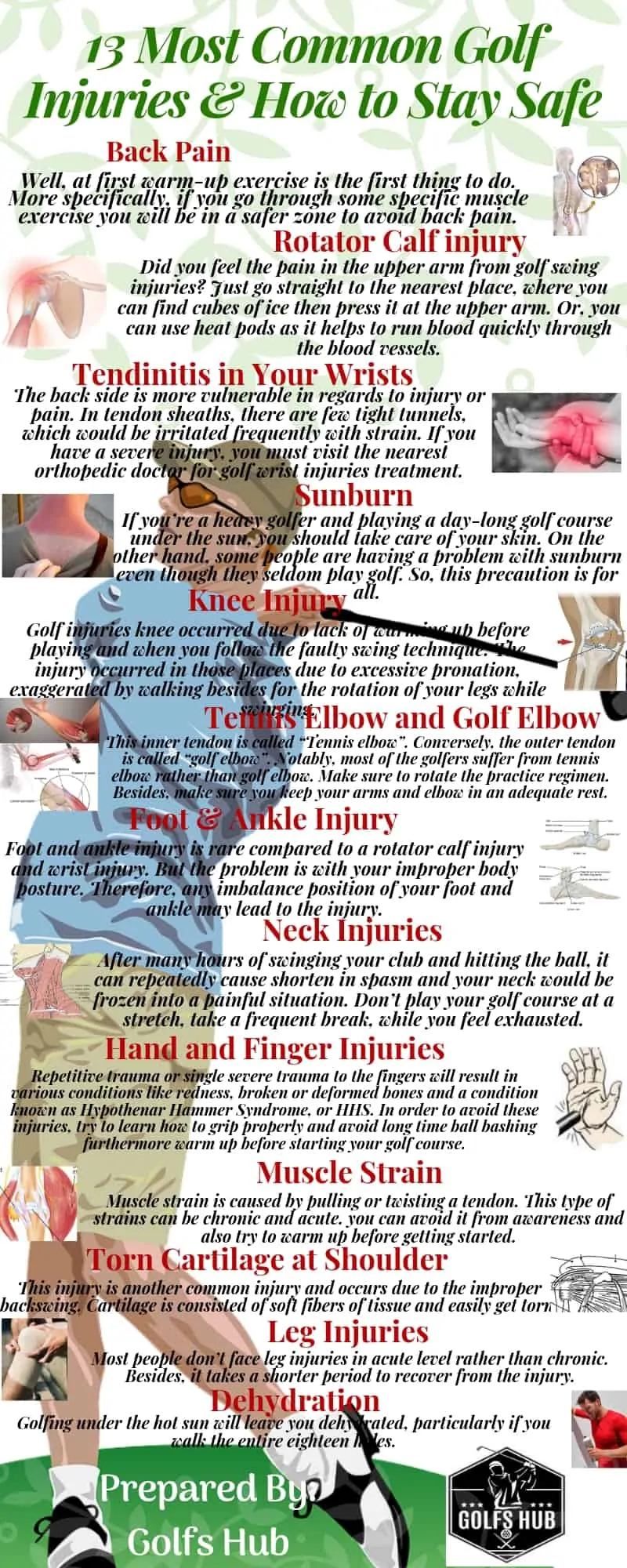 Share this Image On Your Site
So, let's see the 13 most common golf injuries:
13 Most Common Golf Injuries & How to Avoid Them
The good news is Golf injuries are common but avoidable, here are some common golf injuries and guidelines that can help ensure your safety.
So, here you go.
1. Back Pain
Let's talk about one of the most common golf course injuries. Average people are suffering from back pain during their lifespan and the golfers are more vulnerable. With some precaution, you can stay safe from Golf related injuries.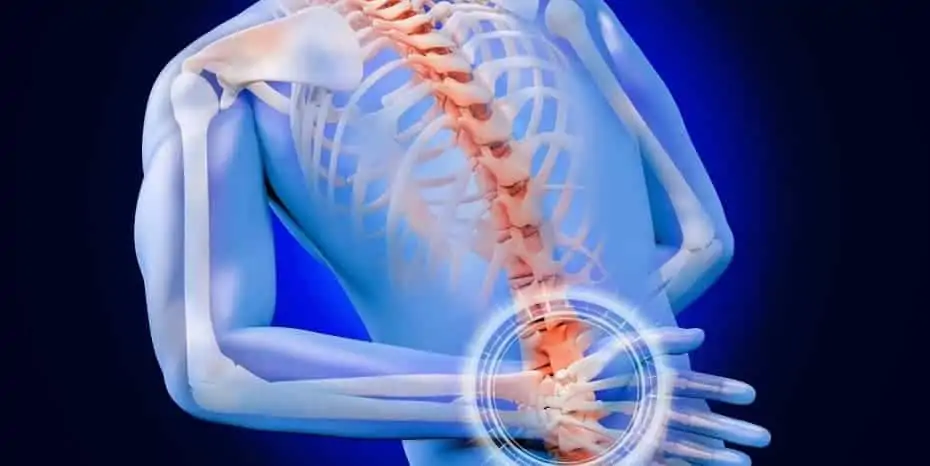 What precaution should be taken to avoid back pain?
Well, at first warm-up exercise is the first thing to do. More specifically, if you go through some specific muscle exercise you will be in a safer zone to avoid back pain. You should not carry your golf bag on your back and use a pushcart instead of pull cart.
How to Exercise?
Back extension
Walk-Out Prone Plank
Reach-Through
Reverse Pattern
Side stretch and crunch
2. Rotator Calf injury
You may have two types of injuries one is traumatic injury another is gradual degeneration. Traumatic injury is the acute and rare case of injury in golf while gradual degeneration is a normal one. A tear of the rotator cuff leads to this injury.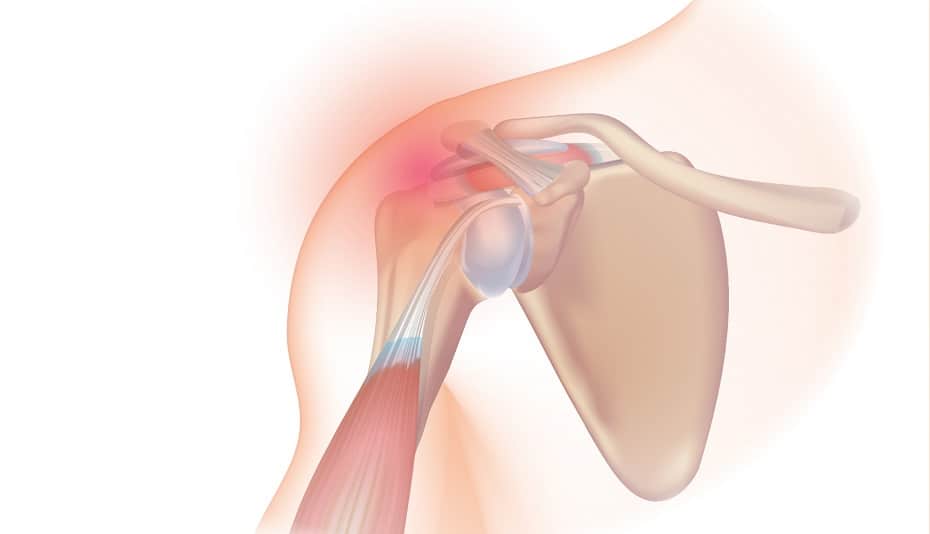 Short term treatment:
Did you feel the pain in the upper arm from golf swing injuries? Just go straight to the nearest place, where you can find cubes of ice then press it at the upper arm. Or, you can use heat pods as it helps to run blood quickly through the blood vessels.
Long-term treatment:
Have you been diagnosed with rotator cuff injury from the golf activity? In that case, go and visit an orthopedic doctor. Many golfers in each year are suffering from this and most of them are treated with non-surgical treatment. So, no worries.
Read: Amazon Prime Day Deals
3. Tendinitis in Your Wrists
Your wrists will be at high risk while hitting a flat shot. These commonly occur with beginners who play golf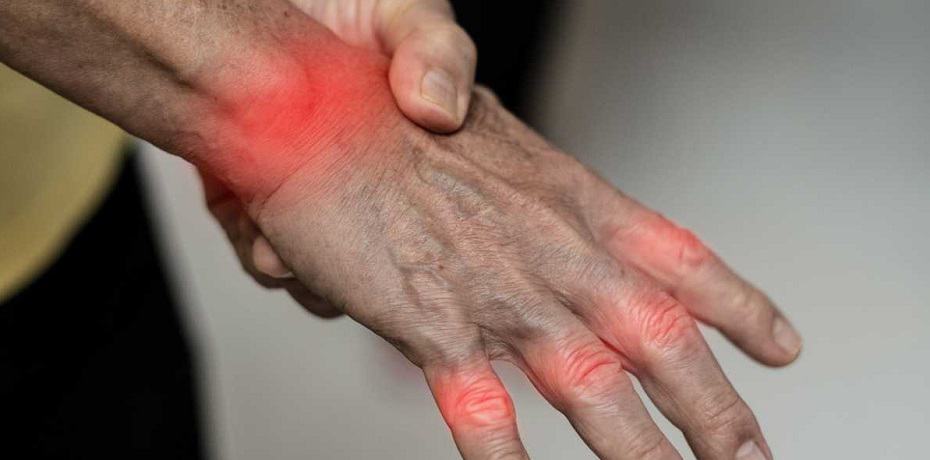 In your wrist, there are 2 groups of tendons. One remains on the back side of your wrist, helps to straighten the wrist & fingers. Another set is on the palm side which helps to flex or bend the fingers along with wrist.
The back side is more vulnerable in regards to injury or pain. In tendon sheaths, there are few tight tunnels, which would be irritated frequently with strain. If you have a severe injury, you must visit the nearest orthopedic doctor for golf wrist injuries treatment.
4. Sunburn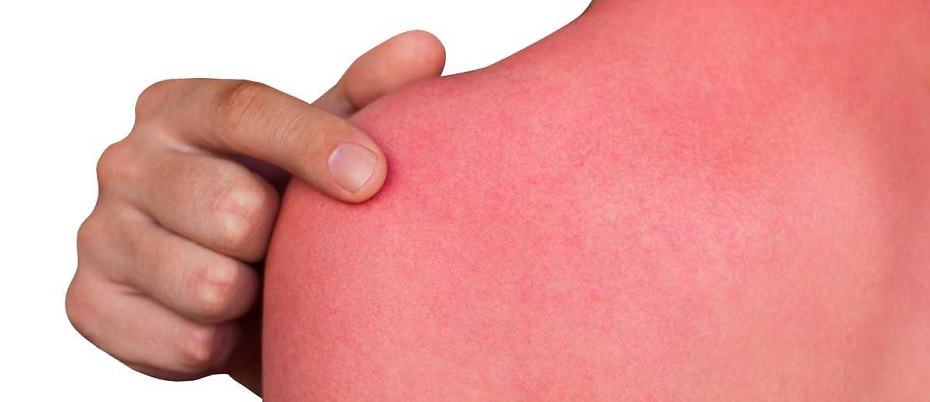 Many golfers forget to take precaution for sunburn. When you're actively playing the golf under the sun, you do not care about it as it seems safe to you. However, it is not going to be the case always. If you're a heavy golfer and playing a day-long golf course under the sun, you should take care of your skin. On the other hand, some people are having a problem with sunburn even though they seldom play golf. So, this precaution is for all.
How to take care of it? It is so simple indeed, just use creams, menthols and aloevera.
5. Knee Injury
Remember, your knee is another vulnerable organ for injury. Golf injuries knee occurred due to lack of warming up before playing and when you follow the faulty swing technique.
Not only, the beginners but also, the pro golfer is at great risk for a knee injury. In addition, the knee is a vital most organ to generate a great amount of force. Therefore, any wrong movement causes heavy loss to the golfers.
Normally, there are two places where the problem occurs. One is patella and the other is kneecap. The injury occurred in those places due to excessive pronation, exaggerated by walking besides for the rotation of your legs while swinging.
Read: How to Make a Proper Golf Stance
6. Tennis Elbow and Golf Elbow
Have you ever experienced any pain with the outer part of your elbow? This inner tendon is called "Tennis elbow". Conversely, the outer tendon is called "golf elbow". Notably, most of the golfers suffer from tennis elbow rather than golf elbow.
Symptoms you can diagnosis:
How do you diagnosis whether you have tennis elbow injury or golf elbow injury? Curl your fingers and turn the hand palm down, do you feel these motions hurt you? If you can feel so, then it is probably due to a golf elbow injury.
"Enlargement of the tendons" this phrase means tennis elbow. Moreover, it causes pain in the arm and elbow. In other words, the tendons band of tough tissue and muscles of lower arms are connected with it. The causes of tennis elbow grow over time due to repetitive motions like gripping your golf club during the swing.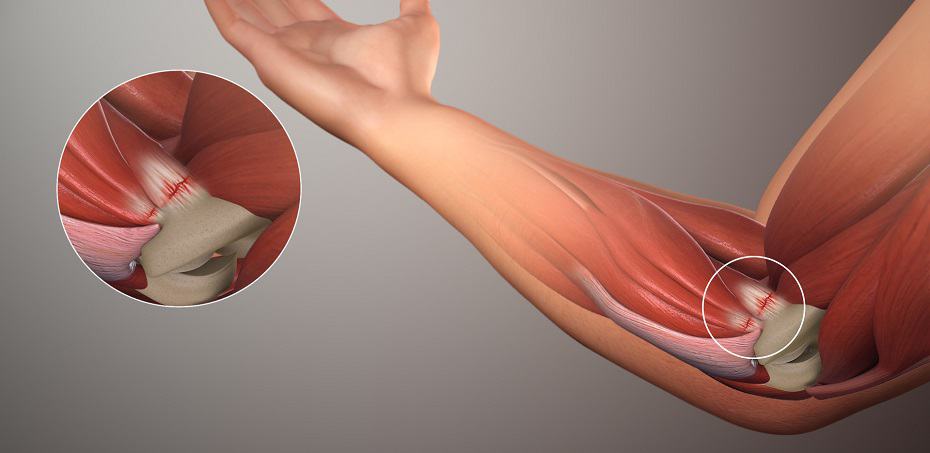 How to prevent injury:
The easy way to prevent an injury is to use proper swing strategy when you practice. Normally, Tendinitis shows up only when you overuse the tendons. So make sure to rotate the practice regimen. Besides, make sure you keep your arms and elbow in an adequate rest.
Read: How to Clean Golf Club Grips, Shafts, Heads & Rust at Home
7. Foot & Ankle Injury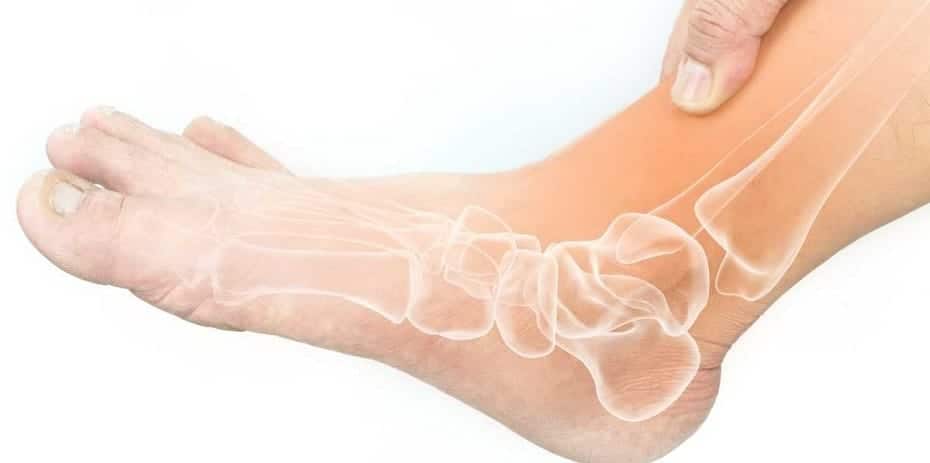 Golf is a game which does not involve running or jumping, rather, a perfect body posture is important to avoid any types of injury. On the other hand, foot and ankle injury is rare compared to a rotator calf injury and wrist injury. But the problem is with your improper body posture. Therefore, any imbalance position of your foot and ankle may lead to the injury.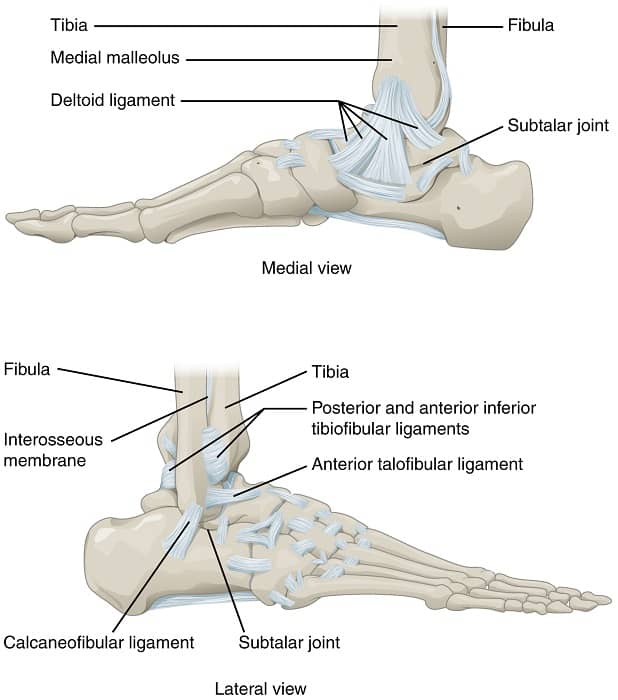 Overuse of your foot causes heel pain and it would be exacerbated by walking during the golf course. Whenever you swing the ball and put stress on the feet and ankles, you should be mindful not to overuse your foot and ankles. The overuse of it can cause capsulitis of the second toe, neuromas, metatarsalgia and pain in the great toe joint.
8. Neck Injuries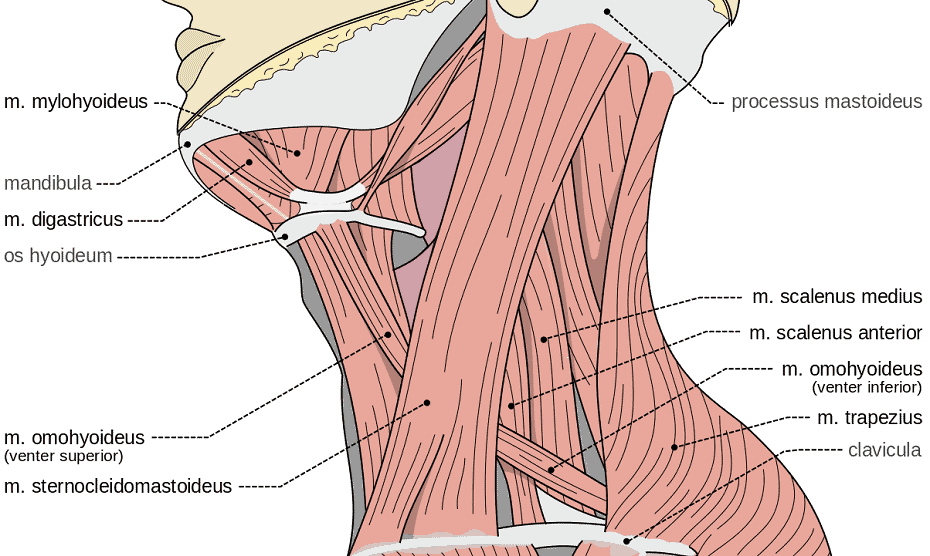 If you're new in the golfing course and don't know how to twist your body properly, your neck would be vulnerable for injuries. After many hours of swinging your club and hitting the ball, it can repeatedly cause shorten in spasm and your neck would be frozen into a painful situation.
How to stay safe from neck injuries?
Don't play your golf course at a stretch, take a frequent break, while you feel exhausted. This is the best prevention and thus, you can avoid your neck injuries.
9. Hand and Finger Injuries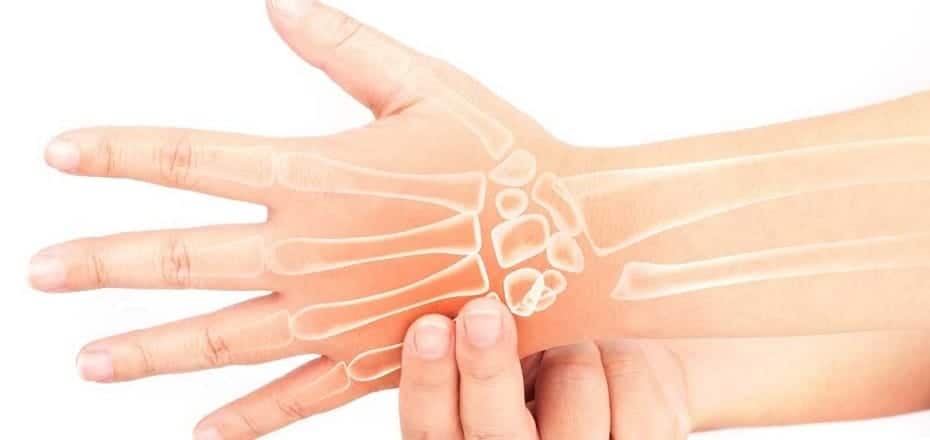 This type of injuries is related to the wrist injuries and occurred due to the motions of golf also for high speed of swing. All of it can place your hands and fingers at high risk. Deformation of bones, tendinitis or even broken hand are the probable results come out from injuries.
Repetitive trauma or single severe trauma to the fingers will result in various conditions like redness, broken or deformed bones and a condition known as Hypothenar Hammer Syndrome, or HHS.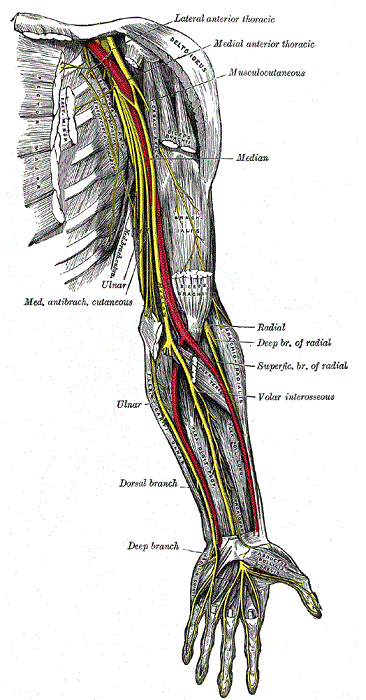 In order to avoid these injuries, try to learn how to grip properly and avoid long time ball bashing furthermore warm up before starting your golf course.
Blisters are a common factor for golfer too. Specially on hands and foot. Read More.
10. Muscle Strain
Muscle strain is caused by pulling or twisting a tendon. This type of strains can be chronic and acute. An acute strain is the fatal one and when you lift any heavy objects or overstressing from muscles. Chronic stress results from the prolonged and repetitive movement of the tendons or muscles.

Signs of strain
Signs are pretty normal as you can experience the pain in your muscle and feel weakness too. Pain remains only a few days and often will stay longer and causes cramping, localized swelling or even inflammation.
Try to avoid a long period of the golf course and fix your body moving properly. As muscle strain occurs due to unaware hitting the ball, you can avoid it from awareness and also try to warm up before getting started.
11. Torn Cartilage at Shoulder
This injury is another common injury and occurs due to the improper backswing. Cartilage is consisted of soft fibers of tissue and easily get torn. When you will keep the left arm tight to your chest, it will seem like you will swing back. It is a vulnerable situation to tear apart the labrum which stabilizes your shoulder joint. This whole situation is called a posterior labral tear.

How to avoid this?
Normally, beginner golfers who don't know how to backswing properly are the main victim of this injury. Besides, to turn one upper body is physically challenging especially for a beginner, who doesn't know how to the backswing. This is the situation which leads to the injury for maximum golfers.
12. Leg Injuries
The leg injury is related to the heel pain and occurs when you go for a high speedy shot. Most of the golfers are unaware of leg injuries, as they mostly concentrate on lower back, hips, and shoulder. However, most people don't face leg injuries in acute level rather than chronic. Besides, it takes a shorter period to recover from the injury.
But still, you need to pay heed to this and don't overuse your heel during the long hit.
13. Dehydration
Golfing under the hot sun will leave you dehydrated, particularly if you walk the entire eighteen holes. To stop dehydration while playing, bring on lots of water and swig it often. a way to induce into the habit is to require a big gulp at the start of each hole.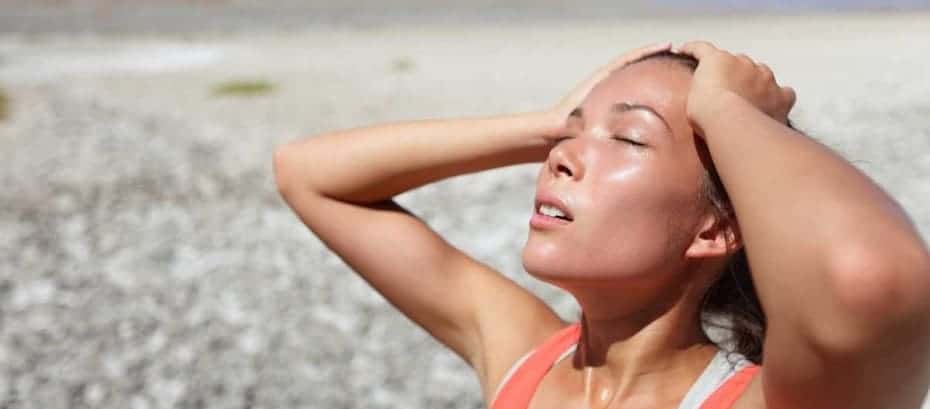 How to Avoid This:
Energy drinks will help replace electrolytes and salt, however, save soft drinks and cocktails for after your game: each will worsen dehydration.
Peple also Asked
1. How do you get injured in golf?
Playing golf for a long time or playing in the wrong way can lead to injuries besides getting injured from other players. Sometimes for wrong body posture and wrong swinging golfers get injured. If you keep forcing your hands or swing in the wrong way your muscles can easily get injured.
2. What muscles get sore from golf?
Mostly the muscles of hands and legs get sore from golf. Soreness can occur in your calves, quads, knee muscles of both hands and legs and sometimes the lower muscles of the back get sore as well.
3. Has anyone died playing golf?
Yes, it may seem weird to hear but quite a few people died playing golf. Some die of heart attack, or fatal injuries and there were some cases of death from lightning or thunderstorm as well.
Finally…
Preventing the most common golf injuries will be done by performing on improving swing mechanics, taking part in golf-specific learning programs, buying properly fitted instrumentality, avoiding long practice sessions, always playing a warm-up routine before practice and play, and (golf-specific) stretching often.
Amazon and the Amazon logo are trademarks of Amazon.com, Inc, or its affiliates.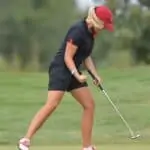 Daisy is the Founder and Editor in Chief of Golfs Hub. She is associated with Golf for more than 20 years. She got the inspiration from her father. She is a very private person & doesn't like to be photographed. She's worked in nearly every job in the golf industry from club fitting to instruction to writing and speaking. Now she is enjoying her retirement from day job... but not from Golf! Daisy lives in southeasternmost part of New York state with her family.