As an Amazon Associate, I earn from qualifying purchases. There is no extra cost to you. Thank you if you use our links; we appreciate it! Learn More.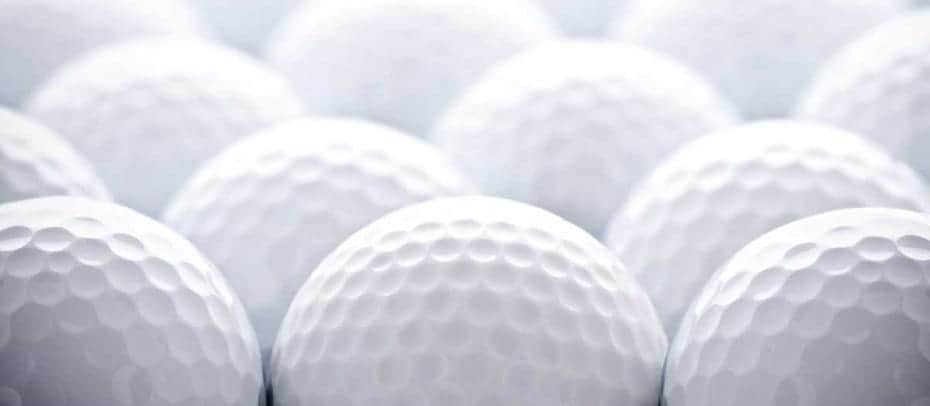 Whether you are a master golfer or are trying to master golfing, you must go through these best golf balls reviews to find the ball of your level and specification.
I, a golf enthusiast, and my team have conducted hair-splitting research and read stacks of review articles, and watched instructive videos to write this article on top golf ball reviews. We have found that the best golf ball for distance is closer to the best golf ball for beginners.
You will have the best golf balls for spin intended for the low handicapper or pro golfer. Conversely, the high handicappers or the seniors will receive their due share with the best golf balls for high handicappers and seniors highlighted extensively.
Our aim has been to make this article the most informed one so that this can shepherd you through the initial uncertainty. To add more, by the time you reach the conclusion, you will be left with all the basic and advanced factors known. To serve this purpose full, we have prepared a buying guide that can make you nothing short of a master over golf balls.
So it's time to tour through the 15 most well-equipped reviews of the best golf balls 2023 online.
Different types of golf balls
There are several different types of golf balls, each with its own set of characteristics and features. Some of the main types of golf balls include:
Two-Piece Balls: These are the most basic type of golf balls, and are usually the least expensive. They typically have a hard, durable outer layer (called the "cover") and a solid, rubber-like core. They are designed for distance and durability, and are best for beginners or high-handicap golfers. They are good for beginners or players with slower swing speeds.
Three-Piece Balls: These balls have a similar design to two-piece balls, but they have an additional layer between the cover and the core. This layer, called the "mantle," is designed to improve the ball's performance. These golf balls have a rubber core, a layer of wound fibers, and a hard outer layer. Three-piece balls are typically more expensive than two-piece balls and are best for golfers with a moderate skill level and players with moderate swing speeds.
Four-Piece Balls: These balls have a similar design to three-piece balls, but they have an additional layer between the mantle and the core. This layer, called the "inner mantle," is designed to improve the ball's performance even more. Four-piece balls are typically the most expensive and are best for golfers with a high skill level. They are designed to provide maximum control and feel and are suitable for players with higher swing speeds.
Five-piece balls: These golf balls have a rubber core, multiple layers of wound fibers, a mantle layer, and a cover. They are intended for golfers with high swing speeds, and tend to be used by Tour players.
Urethane-covered balls: These are the premium balls and are designed for golfers with a high skill level. They have a soft feel and great control, especially on short shots and around the greens. They are also designed to have less spin off the driver, which leads to more distance.
Distance balls: These balls are designed with a specific focus on distance, usually by having a low compression core and a hard cover. These golf balls are designed for golfers who prioritize maximizing distance over control and are typically used by players with high swing speeds.
Control balls: These balls are designed with a specific focus on control, usually by having a high compression core and a soft cover. They are best for golfers who prioritize control over distance.
Soft Feel Balls: These golf balls have a soft cover and a low compression core. They are designed to provide a soft feel and more control around the greens.
Tour Performance Balls: These golf balls are designed to meet the demands of professional players and have a high level of performance.
Women's golf balls which are designed specifically for women's swing speeds and are often softer than standard golf balls
Senior golf balls which are designed for golfers whose swing speeds have slowed with age and are often more forgiving than standard golf balls.
It's important to note that the different types of golf balls are not mutually exclusive and a ball can have characteristics of multiple types, it's also important to try different types of balls to find the one that works best for you and your game.
The 15 Best Golf Balls Reviews of 2023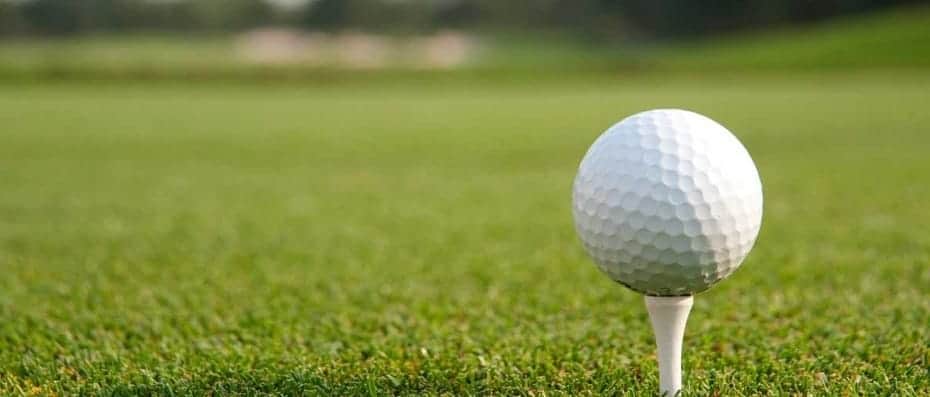 Judging by the feedback and reviews, we have narrowed down to 15 best golf balls for money and all of those will make up for the cost backed by the construction and compression they come with.
By any consideration, they are the best golf balls in 2023. They are the products of innovative technology properly applied at manufacturing.
1. Titleist Pro V1 Golf Balls
If you're a senior golfer then naturally you will look for the best-branded golf balls. But as an inexperienced golfer; you may be struggling to find out a stand-out brand that will help you in-game. No matter whether you're a newbie or advanced; here the Titleist Pro V1 golf balls which are eligible to deliver consistent ball flight and are highly recommended to all.
You will get longer shots while hitting these balls with the club. Even the distance can be notable then previous. These balls have the game-changing ability to reduce the spin and enhance the speed of the drive. And that's why the entire golfer keeps their reliance on these best cheap golf balls before taking part in a tournament. You surprisingly will feel better hitting these multi-material balls on your game.
Are you a professional golfer? You can be loyal to this brand.
As a professional golfer, these golf balls will contribute a lot, and that's a better opportunity for you. Plus the balls have soft urethane elastomeric cover system which ensures the durability and controls the greater greenside.
This ball is our overall choice for a beginner, 10 handicap, seniors, for slow swing speeds, for reducing slice and for spin.
Moreover, the responsive ionomeric casing layer brings it on the top of the customer choice. However, as a golfer, it's time to choose these balls and controlling the game. These are the top choice for seniors since veteran golfers have been using these balls widely for the last few years.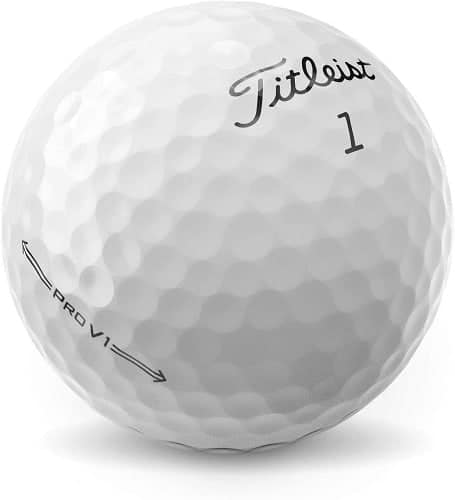 PROS
These balls provide faster speed.
Provides longer distance on shots.
Low spin convenience.
Unmatched shot quality.
CONS
Some golfer complains these aren't last long.
No as soft as the golfers want.
2. Taylormade TP5x Golf Balls
This best golf balls for the seniors & spin always provide consistent ball flight along with long distance. Those come with premium design and superb features. The Taylormade tp5x golf balls are such balls and the best in use and get maximum control on your game.
These balls are available in the market abundantly and highly recommendable. You should admit that among all the ball brands, the Taylormade deliver low spin rates and maximum energy transfer for explosive distance. As a golfer, you will get unlimited advantages to enhance your skill through these golf balls.
Highlighting its performance and capability, these balls have become the best golf ball in 2023. Higher flight on golf comes with its five-layer construction and thinner cover.
Moreover, these multi-layer balls are delivering higher launch and less drag from the aerodynamic standpoint. And they are also giving a golfer much accuracy while shooting the balls as much as they need. The unique three-layer core system is a new dimension of golf balls since no other balls have managed it previously.
The core system provides not only much compression but also generate massive speed. However, to get full distance shots, nothing can be an alternative to these balls. If you're still not buying these balls, then I will recommend you to purchase these. It's too late to choose the right balls for you. No longer wait, pick these perfect balls.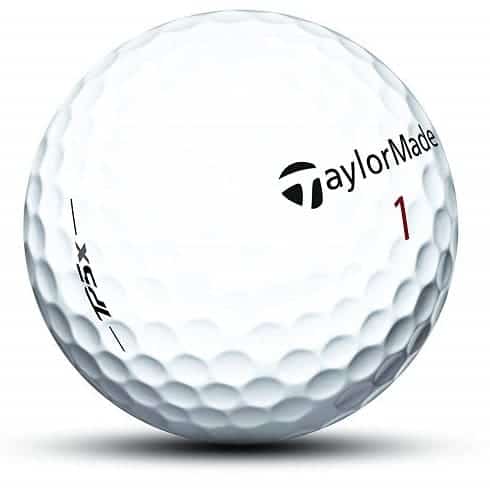 PROS
Five-layer premium construction.
Dual spin cover to perform with every club.
Enable maximum energy transfer.
Generates massive speed on full shots.
CONS
Not maintain accuracy all time.
A little bit expensive.
3. Callaway Supersoft Golf Balls
The Callaway Supersoft golf balls are becoming the best accompany to the golfers. These days, the golfers don't figure out to take a decent shot barring these golf balls. Irrespective of experienced and newbie golfers, all are using these best golf balls massively for slower swing speed.
Beginner or high-handicapper? Or, want distance? Or, are you a senior?
Be happy to get going with Callaway Supersoft.
These balls come with low compression to reduce spin and so have been the hot favorite to the beginners, high-handicappers, and women. And that increases the distance of shot which is notable.
As a golfer, you must choose a ball that lets you get straight ball flight. And also assist you to obtain superb performance while playing golf. Luckily, the Callaway Supersoft golf balls are originated to meet with your expectations. These balls provide super-straight flight even in a lower hit.
Offering longtime service on golf; these balls keeping the phenomenal impact to giving best golf experience.
You also will be astonished by its multi-pack with a sleeve of traditional colors. While the balls are flying on the air; you could vividly recognize the balls as these are highly visible on the ground. It brings much favor to your game concentration.
How can you choose other golf balls ahead of these balls?
No, you can't avoid these golf balls anyhow. After scrutinizing some of the best rated golf ball review, you easily could perceive the benefits of these balls worth short-listing.
PROS
Comes with lower compression for increasing distance.
Low spin for super straight ball flight.
Highly visible in the air or on the ground.
Multipack with different ball colors.
CONS
Some reviewers seem these balls aren't durable enough.
These aren't eligible to go the further distance as much as a senior player wants.
4. Callaway Warbird Golf Balls
If you want the best golf ball for premium performance while availing it at an affordable price, this set of Callaway golf balls is the best bet. The ball has a 2-piece design with a large interior core and a cover made of ionomer cover.
These two constructions combine to offer great distance covering even with the modest golf stick swing. So, those who are unsure about their swinging skill will get benefit from the long-distance traveling of these golf balls. It unlocks such long distances thanks to its large core with enhanced energy.
Also, the ball features a HEX aerodynamics design for its flight. It reduces the drag and friction during the golf stick connection as well as promotes ball speed. As a result, even a novice golfer will end up getting his desired distance with the ball.
Last but not least, the 2-piece design of the ball also comes with a great hand and connection feels during playtime. You will also appreciate its greenside control to get higher scores along with its good and lasting durability.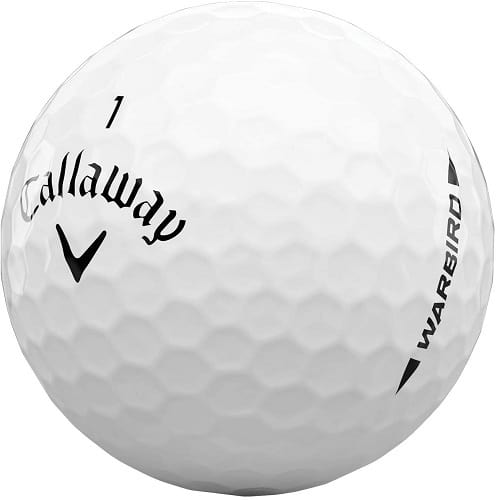 PROS
HEX aerodynamics for superior distance carrying.
2-piece design with large core gives premium feel.
Good control over the flight and angle for accuracy.
CONS
The durability could be better.
5. Vice Pro Plus Golf Balls
Vice pro plus golf balls are the best golf balls for slower swing speed according to many. These balls are covered with cast urethane and perform well to longer distance. Since these come with conventional cover, they provide superb smooth and consistency on shots. Even a novice golfer feels soft to hit these balls.
Moreover, the 336 simple design not only ensures the durability but also increases the attraction. Comparing with other golf balls, it can be said that these are the best golf balls for average golfers. The conventional cast urethane often susceptible to rapid yellowing and these balls are not exceptional. If you use this golf balls, you could realize how perfect these are!
Offering ultimate control and high spin on short shots; these balls will prove the best assistant to developing golf skill.
Does visibility matter? They share this virtue.
These balls are free from losing concern as they come adorned with varied colors. The most phenomenal matter is its pricing. It's affordable and so anyone can use it effortlessly. The players who are master golfers and want to master golfing are fairly utilizing the convenience of these golf balls crucial to perform well. Moreover, the Vice pro plus golf balls are stepping up in the marketing race and gaining user satisfaction a lot.
However, only a superb ball can offer a longer flight for you. You should be sensible about choosing your golf balls and I do recommend you to pay attention to these golf balls.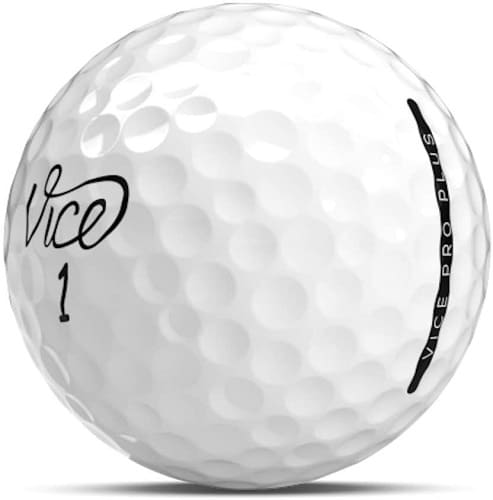 PROS
Four pieces urethane covered golf balls.
Performs like a leader.
Durability and availability.
Dual casing for more distance and lesser ball flight.
CONS
Quite an expensive set of balls.
These balls tend to scuff easily.
6. Wilson Smart Core Golf Ball
Almost every golfer has a dream of showing off outstanding performance on golf within a short period. Sometimes they can reach their goal but most of the golfers fail to get succeeded overnight.
There are some criteria to improve one's skill, and the equipment is major. With a high qualitative golf ball as Wilson smart core, a golfer can enhance his dominance on golf.
Still, as a beginner or mid-skill golfer, you may have a question that which can be the best golf ball for me?
This one is an obvious answer and almost all the golfers are still finding an effective golf ball to get a better outcome. In this regards, I would like to recommend you to take a glimpse over the Wilson smart core golf ball.
These are the balls made from smart-core technology that improves the player's swing speed and fix slice shot. Reasonably, its durable ionomer cover ensures long-lasting playability even in harsh condition. You can hope to get longer and straighter shots with much accuracy through these balls.
As it is eligible to minimize spin for distance thereby, you don't need to be afraid of longer drive anyhow. These balls are unique and much assistant to the beginners. Need to say that the Wilson smart core golf ball is known as the best beginners golf ball. And all the beginners feel free to choose these balls to get a soft deal.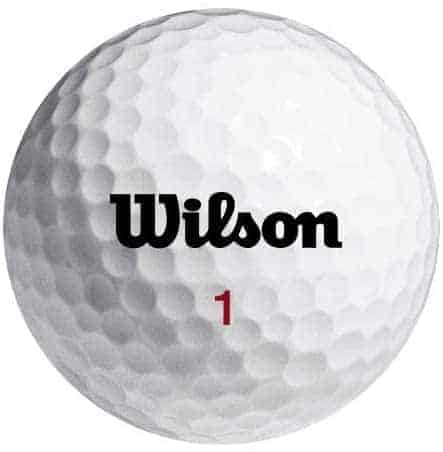 PROS
More stable and longer distance ball flight.
Comes with smart-core technology.
Lower driver spin.
Durable ionomer cover.
CONS
Some golfers seem these balls a little bit expensive.
The color is not best.
7. Volvik Vivid Golf Balls, Prior Generation
When you are shopping for the golf balls, it's true that you all along research to find out the best one. You give priority on demand and look for the balls which are eligible to provide all the advantages as you need – distance, control, and feel. The Volvik Vivid Golf balls can be the right choice to you considering its features and benefits that are very much likely to serve your purpose.
Any Stand-out feature? Certainly, it offers.
Remarkably enough, these golf balls provide longer distance flight by maintaining accuracy. There are noticeable with its explosive distance for slower to medium swing speed that has increased the accuracy off the tee which let you control the game.
There are more!
These balls have a distinctive matte finish features to make the balls stand out in the air as well as on the ground. To get a soft shooting convenience, no other golf balls can be equivalent to it. As a golfer, it will be much favorable to you since it promised to give more accurate aiming by distinct putting line.
It's apparent that these balls are most favorable to the golfers of any skill because of its performance and durability. We are discussing these balls all along to guide the newbie golfers. By the way, to get extra distance and better control over your game, you can undoubtedly choose these golf balls at first sight.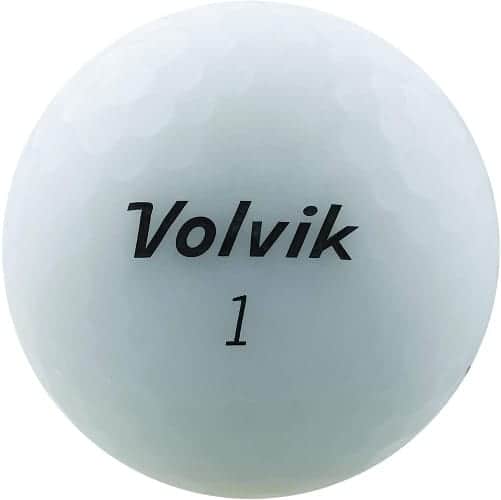 PROS
Best for short game control.
Bright, vivid color and highly visible.
Stand out in the air and on the land.
Improve accuracy and soft feel on impact.
CONS
Still not perfect as a golfer want.
A little bit expensive.
8. Bridgestone E6 Soft Golf Balls
Among all the golf balls in this best golf review, the Bridgestone is the most prominent golf brand. These balls designed to produce longer and straighter distance. And also committed to delivering excellent impact on the game.
To start with, you will get the lower drive and long iron spin for straighter distance. The advanced mantle and cover will allow you to get greenside drive all day long. These balls are soft to use and you can't ever think to find out such a high-performance golf ball like it.
Probably its reputation comes with the ultra-modern manufacturing process. The Delta Dimple design ensures the smoother air resistance even in windy weather. Reducing the ball spin, these balls always let the golfer take shots in the right way.
A bit over-priced? But it has superb makeup.
It can be said that no other golf balls can be an alternative to these best golf balls for the money. These are unique and extraordinary in design. They are perfect to reduce slice and hooks. To get a great approach and greenside performance, these golf balls should a choice for every golfer.
Most surprisingly, the various color combination of these balls increases the usability and utility. These are available in an optic yellow color to rising greater visibility to the air as well as on the ground. And that's an extra advantage of these top quality golf balls for women.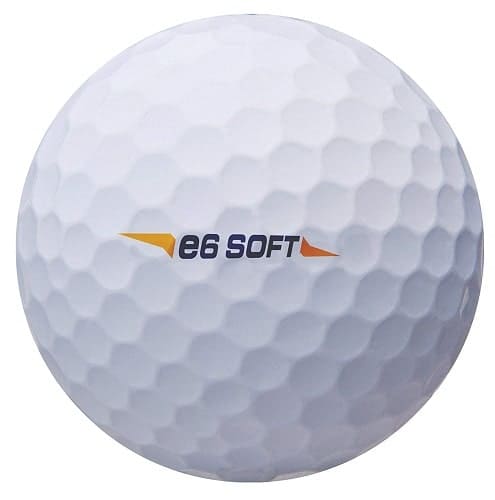 PROS
These balls provide much accuracy, distance and decisive advantage on your game.
Features lower drive and long iron spin for straighter distance.
Delta Dimple design for smoother air resistance.
Different color combination.
CONS
The durability of these balls is an issue.
Some golfer feels uncomfortable using these golf balls.
9. Vice Pro Soft Golf Balls
Vice is a well known German company which is producing premium performance balls for the last few years. These balls are affordable and eligible to make a golfer succeed on a tournament. A golfer could realize the benefits of using these balls after a few days of use.
It's true that all the golf balls originated managing soft and responsive feel. The Vice Pro is not similar, but a little bit advanced than other golf balls. These balls came with lower compression for extra soft as well as responsive feel. To ensure straighter and longer drive, these balls come designed with the urethane cover. The 336 dimple design manages long time usability of these balls.
Without a free connection between balls and club; it's completely impossible to hit the ball further distance. But the Vice Pro Softballs are committed to placing on the clubface spontaneously. That's an excellent advantage without a faint doubt.
So as a golfer of any stage, you indeed should be looking for the balls which let you long flight with exceptional visibility. In this regards, these the balls are capable enough to fulfill all about your demand while playing golf.
You can feel confident while taking these best golf balls for slice. So how long you wait for choosing the right golf balls? Take it without having further concern, because they are the best golf ball for 10 handicap.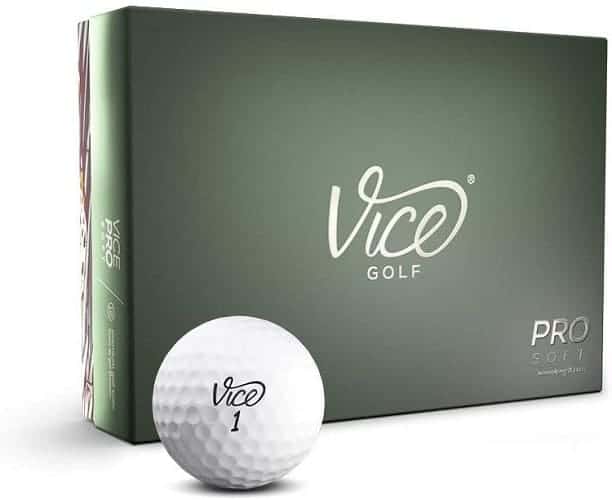 PROS
Highly consistent and precise ball flight.
Low compression for extra soft.
Highly visibility during flight.
Long lasting and soft.
CONS
Not very good for high handicappers.
Not add any significant features on the drive.
10. Srixon Q-Star Golf Balls
The golfers who are predominantly looking for well performance golf balls; the Srixon Q-Star golf balls are for them. These are the qualitative golf balls and allow a golfer to get fantastic distance on the drive. Designed with urethane and improved energetic gradient growth core for maintaining greenside performance, the gradient growth core increases the launch characteristics of balls.
Aren't dimples anywhere is attractive and effective?
And the most remarkable feature is its advanced aerodynamic dimple pattern. The dimple pattern reduces drag providing consistent trajectory and also control the shots. If you choose these golf balls, then you will get a game-changing improvement after a few days.
Moreover, these balls are perfect for combining clubs and balls and eligible for controlling lower spin around the green. You can't ever find out such a soft feel golf ball and this is without proper sense. Lower compression and flat drag design improve the ball flight noticeably.
Every golfer can manipulate these superior golf balls if they're keen to enhance their driving capability. Srixon is familiar to all due to its outstanding balanced and consistent performance. And that is why these can be used in every situation.
During the driving time, you can quickly identify these balls as it is visible on the ground as well as on the air. The color combination is also an attracting factor of these best golf balls for distance.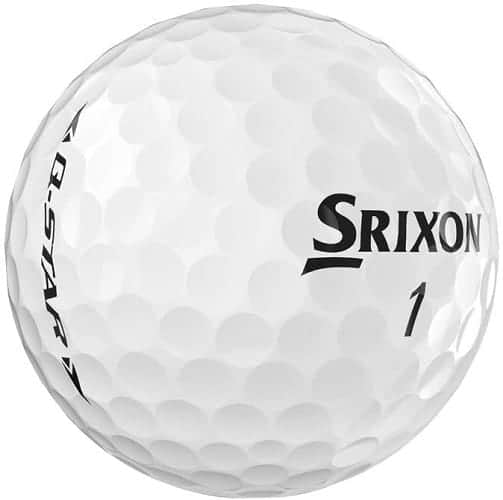 PROS
Designed with a unique urethane cover.
Low drag dimple pattern.
Balanced and consistent performance.
Low compression core.
CONS
No as soft as a handicappers want.
Durability is an issue.
11. Nitro Maximum Distance Golf Balls
Nitro maximum distance golf balls are ideal for taking explosive distance shots. These are well constructed and contribute a lot to improve the game. Providing longer and straight flight, these golf balls are growing popular among the golfers. It's usual that, without a suitable ball you can't ever think of practicing at home let alone taking part in a tournament.
But all the balls are not as much favorable as you expect or need them to be. Most of the balls aren't able to meet with your need. If it is the case, consequently you will be worried about your game skill. The final solution is taking with a superior ball like Nitro whenever you go to play golf.
Why so? Because…
Nitro maximum distance golf balls come with two-piece tournament construction which ensures explosive distance. And also its super reactive titanium core maximizes the energy transfer from the clubhead whatever you preferred. These balls are ultramodern and technological by nature.
To save buying time there contains twelve balls per box and one box will let you long time service. The symmetrical and aerodynamic dimple design is the remarkable feature of these balls which increases the consistency of shots. Low compression convenience and spin reducing advantage are stand out to the golfer. You can pick these best balls for the money everyone.
PROS
Increase accuracy and softer feel.
Maximize energy transfer with a super reactive titanium core.
Provides explosive distance.
Decrease drag for both higher and longer shots.
CONS
These balls can be utmost colorful for ladies.
Not durable for all along.
12. Wilson staff fifty elite golf balls
Almost all the best golf balls trend to discuss the Wilson staff fifty elite golf balls. The golfer who has a profound knowledge of golf balls, usually select these balls at first sight. These are exceedingly acceptable as well as much assistive to improving the game.
With consistent performance and low compression ability, these balls can enhance one's shots distance notably. Improved rubber chemistry yields core increase the softness of the balls that feel great on impact.
Besides its new 302 PhD aerodynamics features, it is highly stand out and the shallow dimples ensures distance of these balls. The balls can flight away even is short shots with its advanced manufacturing. It is true that as a golfer you would want to get a better experience overnight.
Though it's rare to attain supreme skill ASAP in golf, sometimes it's possible if backed by proper tools and determination. Golfing is nothing but a game. You can proceed to your track with some sound equipment. And the Wilson staff fifty elite golf balls can be the primary element of your campaign.
Nowadays these balls are the most demanding in the market and players are using it comprehensively across the whole world. All credit goes to its superb design and high qualitative performance. It can be your best decision to choose this best golf balls for the spin.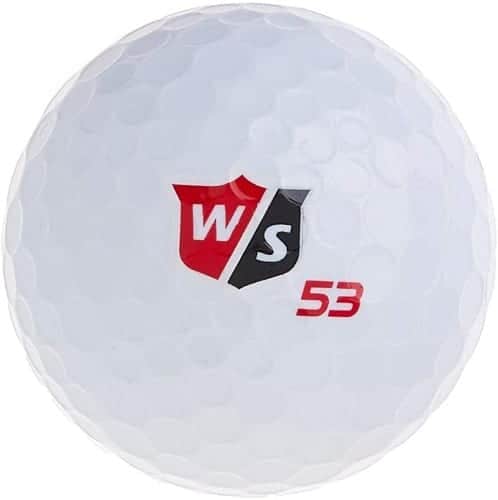 PROS
Adjustable with every type of clubs.
Improved rubber chemistry yields.
Shallow dimples and new plastic slide pack.
Low compression and unique flat bottom.
CONS
Not durable all along.
A little bit costly.
13. Callaway 2017 Supersoft Golf Balls
As a starter, you are probably struggling to find out a premium golf ball. You're hanging out here and there to get an ultimate solution. At last, you have landed here after scrutinizing some of the top golf ball reviews.
Well, lucky you! We're going to introduce with one of the different golf ball named Callaway Supersoft golf ball.
These are the best for newbie golfer to improve their skill. Designed with the improved core to promote faster ball speed. And the design also reduces the ball spin for longer and straighter flight on full shots. Being experienced in golf isn't easy at all. It needs long time accomplishment. And also should have the right equipment most significantly the right ball.
This superior ball can be many assistants to you to enhance your driving distance. New tri-ionomeric cover formulation increases the softness for the better feel and unlimited shot-stopping wedge spin. Plus new premium HEX aerodynamics reduces drag and to improve lift for increased carry along with long distance.
An ultra-low compression core is always ready to deliver fantastic flight with much accuracy. Remarkably, these balls are eligible to increase greenside control with full strategy. After considering all aspect, I think these golf balls will be right to you to get better accomplishment on golf.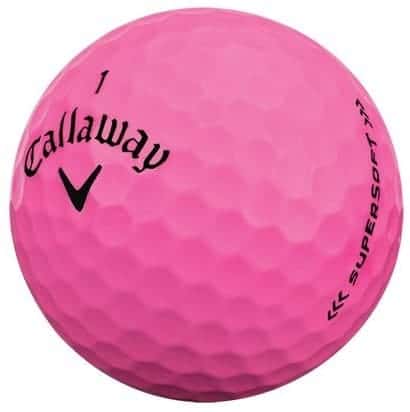 PROS
Super long, super soft and super straight.
Increase accuracy and ball speed.
Provides longer carry and longer distance.
Increase greenside control.
CONS
No good for high handicappers.
Some reviewers complained these balls don't add any extra advantage on shots.
14. Callaway Chrome Soft Golf Balls Prior Generation
All the best golf balls reviews tend to express in-depth description about the best golf balls. Likewise, other reviews, we've accumulated some of the prominent products and the Callaway chrome soft is one of those. These balls are probably more ideal than other balls.
Are you a beginner? Or a 10-handicap? Then this ball is for you.
The definition of ideal copes with these balls which come with the multi-material design. These balls are superior and allow the golfer to get the fantastic distance. The golfers get super high swing speed and workable flight through these golf balls. You will get soft feel impact on the game while hitting these ball through your club.
Even you could hit these balls with any kinds of clubs as you prefer. These balls notably increase the greenside control around the green. HEX aerodynamics optimizes lift and reduces drag. These Callaway balls come in a four-piece construction with dual soft and fast core. The three layers of these balls help to retain energy and the urethane cover assist in gripping the clubface.
By the way, to get a longer flight and increase game control, you can choose these best golf balls. It will be the best option for you to manipulate these superb balls to be a successful golfer. Don't waste your time, be stable on your own choice.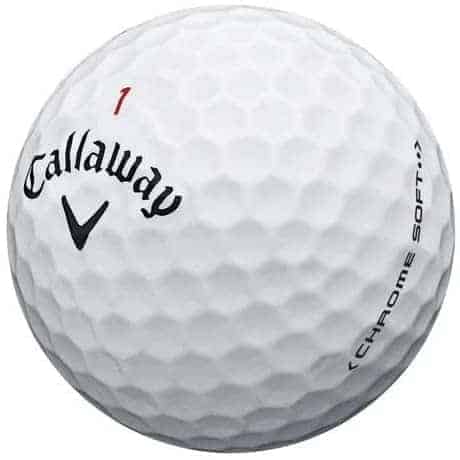 PROS
Dual soft and fast core.
Produce workable ball flight.
Top notch 4-piece construction.
Ultra-thin urethane cover.
CONS
Some golfers seem these balls do not perform well as much need.
Durability is an issue of these balls.
15. Bridgestone E6 Golf Balls
However, we're at the end of the series of best golf ball reviews. Our final product is Bridgestone golf 2015 e6 golf balls which come with three-piece ionomer cover construction. Providing longer and straighter distance over the years, it has become one of the best tools to the golfers.
So has been its craze that most beginners go to take golf exercise equipped with these golf balls. These balls have an anti-side spin inner layer that provides higher launch and longer shots. To get moderate swing speed, these balls can be the right tool to you in your golf career. You can find an extensive collection of these balls in the market. And also get much soft feel hitting these multi-layer balls.
Are high trajectory and low compression are of any benefit?
Yes, these are the two features that makes these balls perfect. The moderate swing speed of these golf balls provides much more comfort to the ladies. If you want extraordinary durability and spin, then these balls are great choice for you. That's why these are the best golf balls for the average golfer.
To ensure better golf achievement, every sensible golfer keeps their reliance uninterrupted upon these golf balls. Moreover, the soft gradational core of these balls is visible to the golfer, and that's why I would like to recommend you to choose these best golf balls for money.
PROS
Comes with managing much fashion and bright color.
These balls are highly trajectory.
Increase accuracy and soft feel.
These are lightweight and lower compression golf balls.
CONS
Durability is a great issue.
Golfer seems these are overpriced.
The In-Depth Buying Guide for the Best Value Golf Balls
Today's golfers are advanced enough. They always seek for the super technological and improved golf balls to get a better outcome. The golf balls brands are also much sensible on user expectations. Various brands are producing balls considering user convenience. But sometimes it seems a daunting task for even an experienced golfer to choose the right one.
It needs profound knowledge about the usability and performance of the balls before going to buy. As a golfer, you should set out to purchase a golf ball but with in-depth knowledge of the crucial factors should be the prime consider before buying one. Here is the ultimate buying guide for you to pick the best golf balls.
What Kind Of Player Are You?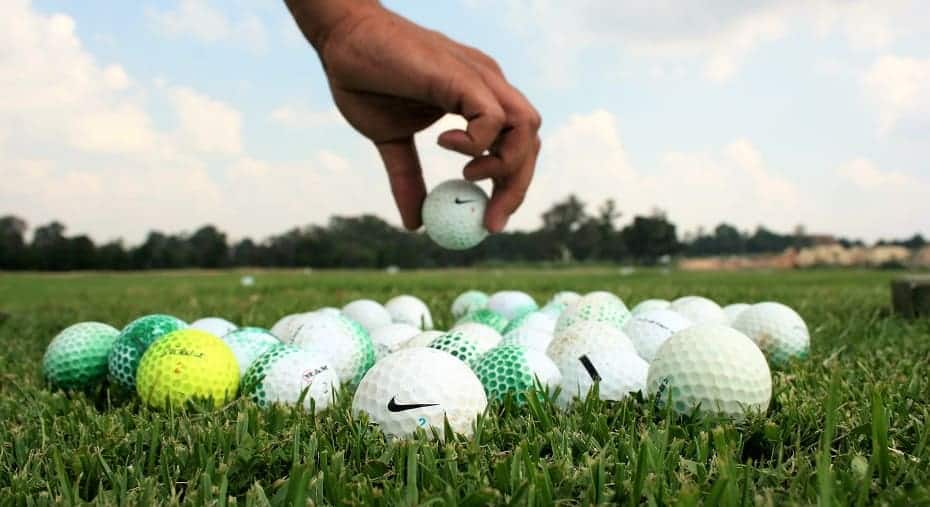 It's true that a golf ball affects much on your performance on the golf course. Before going to choose a particular ball, you have to determine what kind of player you are. A ball that matches your position can increase your playability and performance notably. You have to determine first your position whether are you a beginner, an average player or a professional one.
Beginner: A beginner player is who hasn't yet grown any golfing expertise and so need a ball that is very easy to hit longer distance and straighter flight with.
Average: An average player is the one that has learned the basic skill but still he needs at least a two-piece ball that ensures a soft feel, control, and long-distance.
Professional: Professional golfers are the master golfers who can customize swing speed, can enjoy control on their own skill and require ball as per their specialty. Most pro golfers use five-piece golf balls to yield what they want from it.
Are You Handicapped? Low, Medium or High?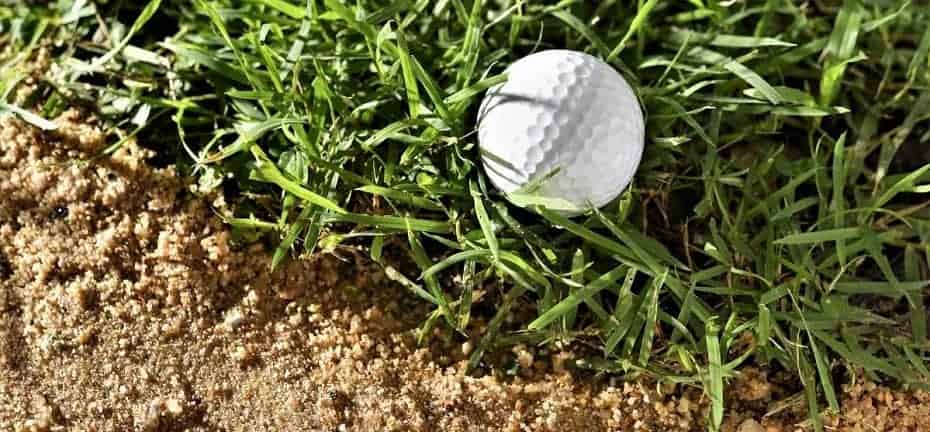 If you've already taken some golf shorts, then you are beyond categorizing yourself as a beginner player. You're now on an average level. But then it's essential to determine your performance level by yourself whether you are low, medium, or high handicappers.
You haven't hit any shot yet means that you suffer no handicap. There are three categories of handicappers – low, medium, and high. The more the handicap, the weaker the player is. In that sense,
Low handicap is the average score of the expert player,
Medium handicap is the average score of the average player,
And High handicap is the average score of the beginner or amateur.
Levels Of Golf Balls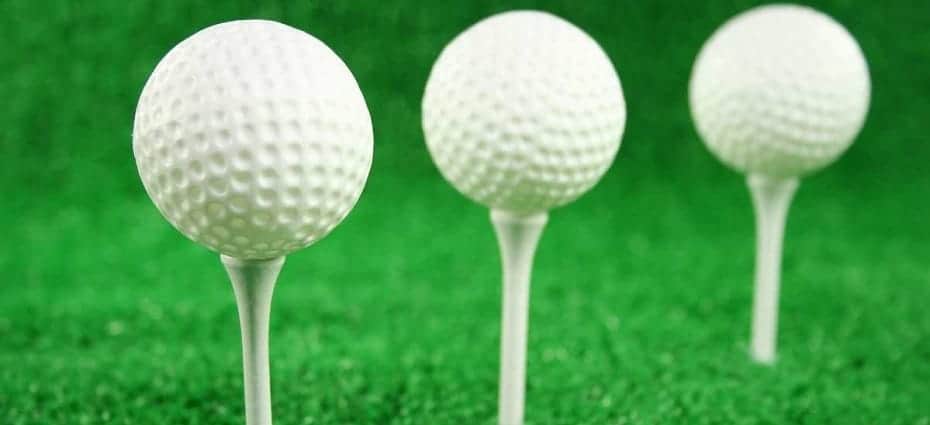 You have to choose the golf balls according to your skill level. The level of golf balls is varied at tour-level, premium level, and value level. Every level is perfect for a definite category player.
Tour
If you're an advanced level golfer, then the tour-level golf balls are suitable for you. These balls are much valuable and luxurious. You will get spin control performance all day long through these expensive golf balls. But of course, your golf playing skill should be on an upgraded level.
Premium
The premium level golf balls seem the ideal ball in the market. As they sell comprehensively, most of the company tends to produce it. Almost all the average golfers are keen to manipulate these balls. Regarding both price and effectiveness, these balls are ideal. It's true that most of the golfers reach the average level faster and that's why the utility of these premium balls is rising rapidly. We need to say that only these are the top choice for average golfers.
Value
If you're a beginner golfer and still developing your skill, then the value golf balls are right for you. These are lower priced and not provide much consistency on shots but eligible for longer and straighter flight. As a beginner, these balls will assist you much to enhance your shot range along with overall performance.
Compression
Compression simply means the density of materials stuffed in the construction of the ball. You have to shop your golf balls considering the compression level of the ball. You have to know that an average compression rating on a ball will be from 90 to 100 at best.
Low compression balls are softer and provide much distance. On the other hand, the high compression balls are committed to producing faster swing speed.
The anatomy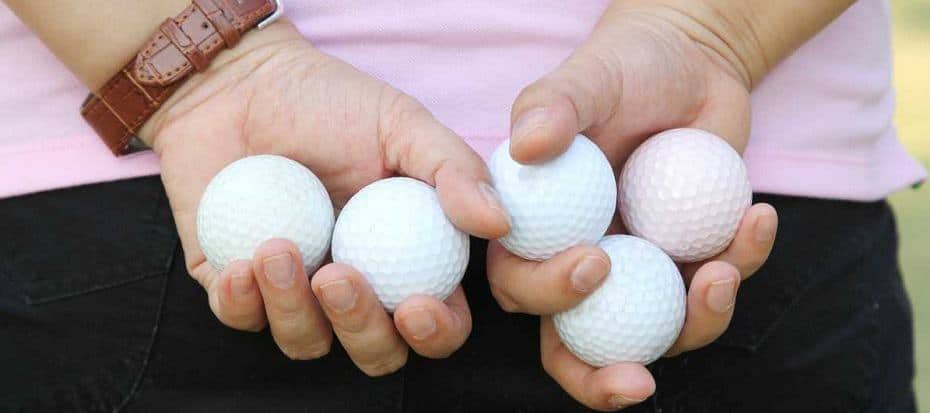 The surface of the golf balls contributes a lot to improve game consistency. You have to scrutinize the anatomy of balls before choosing the right one. The most stand out specifications of balls is its dimples, core, and cover. You have to get a clear conception of these factors.
Dimples
The dimples of the golf balls affect the air molecules while flying away from the balls on the air. And also cause the particles to roll and bounce around to create turbulence in the air. Even when the ball is struck, dimples let it travel faster to longer distances.
Core
A golf ball that comes with the smooth core is better than other balls. The core tends the moisture and pressure in the air to get right to work and slow the ball down precisely.
Cover
The external cover bears a notable impact on ball flight. Smooth covered ball tend to place on the club. Also provides long-lasting usability to get better performance on golf. And the cover also protects the ball from air molecules.
Soft or Firm?
And one of the most significant matters is golf ball softness or firmness. As a golfer, you also need to choose a soft or firm ball to find your preference for distance and spin. If you want to spin, you can opt for a soft cover ball and can choose the hard-cover cover ball for distance.
But today the difference between these two has been blurred with the advent of the innovative technological change. Firm balls in terms of the hardcover are non-existent today. Multi-layer balls are the finer combination of soft and hard properties.
Cover materials
After a long experiment, most of the golfer prefers the urethane cover-based golf balls. The balls covered with urethane offer the best spin control along with straighter distance. And the golfer also feels comfortable to hit on. Urethane cover doesn't make extra money than other covered balls. There is another material called Surlyn which too is durable and cost less.
Distance
The primary purpose of getting the best golf balls is to get longer distance shots. And the success of playing golf massively depends on how long you can hit the ball. But without a superior golf ball, it almost impossible to hit further distance. Therefore, it's a significant matter to find the distance rage of your preferred ball.
Read More: How Does Weather affect Golf Balls Distance & Flight?
Long game or short game
You should not always justify the ball with brands, consider your game type. Before buying the right ball, you must determine whether the long or short game you intend to play. You will be much benefited by choosing a ball focusing on your game type. Otherwise, you can't hope to get a better golf experience evermore.
Construction
A well-constructed ball easily placed on the golf club, but others don't show off the same characteristics. The structure is one of the major factors while shopping for a golf ball. There are varieties of golf balls as per its construction process including a one-piece golf ball, two-piece golf ball, three pierce golf ball, four-piece golf ball and five-piece golf ball.
One-piece golf ball
These balls are suitable for beginners. Inexpensive and easy to control; also features solid Surlyn construction with dimples. There are highly durable and offer a soft feel to the newbie golfers.
Two-piece golf ball
These balls come with a single solid core and hard plastic. Easy to control and better for taking short game shots. These balls also provide maximum distance, soft feel, and accuracy on shots.
Three-piece golf ball
Three-piece golf balls come with a rubber core and are much softer than other golf balls. These are efficient for spin control and provide long-distance shots as usual. And the rest of the features are similar to the two-piece golf ball.
Four-piece golf ball
Designed with urethane cover and four different layers; the four-piece golf ball offers excellent scope to the golfer on game improvement. These are keeping notable contributions to reducing spin and providing longer flights. Not to surprise, these are well constructed than other golf balls.
Five-piece golf ball
Golf ball technology is evolving day by day and the five-piece golf ball is the latest version of golf technology. These balls come with an excellent design which assists the user in taking longer and straighter shots. Different multi-materials layer increases the cruising speed of these balls. Almost all the professional golfers prefer to use these handy golf balls both in a tournament or backyard practice. The high-speed core provides exceptional control and incredible performance to the golfer all day long.
Spin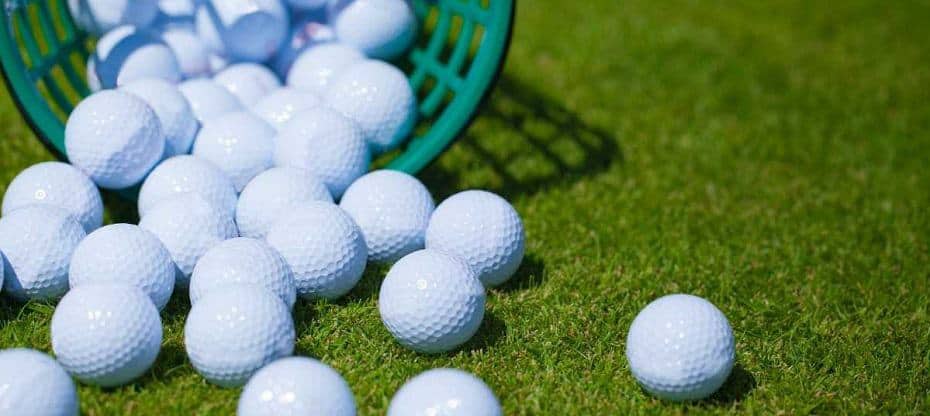 Spin is the most critical thing that the golfer should put emphasis on when shopping for their balls. For a professional golfer, the spin is crucial to direct the ball at the exact point. Stopping the ball in the right place isn't possible at all without allowing the spin. Three types of spin contain the golf ball including low spin, mid-spin, and high spin.
Low spin: Lower spin balls decrease the sidespin on shots. Besides allows the ball to fly longer and straighter distance.
Mid-spin: The mid spin ball assists in bridging the gap between lower and higher spin. Also, it provides decent distance and softness.
High spin: High spin balls provide better control of the air. Also, make better contact between ball and club.
The Right Fit
To choose the right fit or the best ball, you first have to learn accurately the skill level you belong to. Suppose, if you are a skilled golfer, you will want to hit a finesse shot in the green that will require you a high-spin and multi-layer ball. Conversely, if you are a starter or high handicapper; you want the ball to cover a straight flight for which you need a low-spin ball.
High Visibility
High visibility matters specially to distinguish the balls around the green throughout the course. In addition to dazzlingly colored balls, matte finish balls too have proved spectacular at flight as they decrease the glare from the sun.
Price

Price varies with the specifications – Value, Premium, and Tour. In addition to that, the price also depends on the constructions followed, materials used, and the technology applied. Golf balls are sold in dozens and most of the companies offer all the three specification choices.
A mere trip to any physical shop will mesmerize you with the myriads of models and brands. However, a dozen budget golf balls cannot be less than $10-15 and the most expensive ball may go up to $50 or more. But again to remind you, it is not the expensive ball you should go for rather you should be after the right level of the ball even if it is the cheapest option.
The PGA and USGA golf ball regulations
The golf ball has covered a long journey started back in the 15th century in Scotland. This centuries-old travel has evolved the golf ball into today's multi-layer balls from the primitive pebbles and rocks smoothed.
Therefore, it merits standard regulations to make a golf ball as the ball determines most of the game. PGA and USGA are the set rules made mandatory for the manufacturers to follow and maintain the same line in manufacturing a ball. It's been so as to the players in a tournament can have balls without wild varieties.
Benefits Of A Proper Golf Ball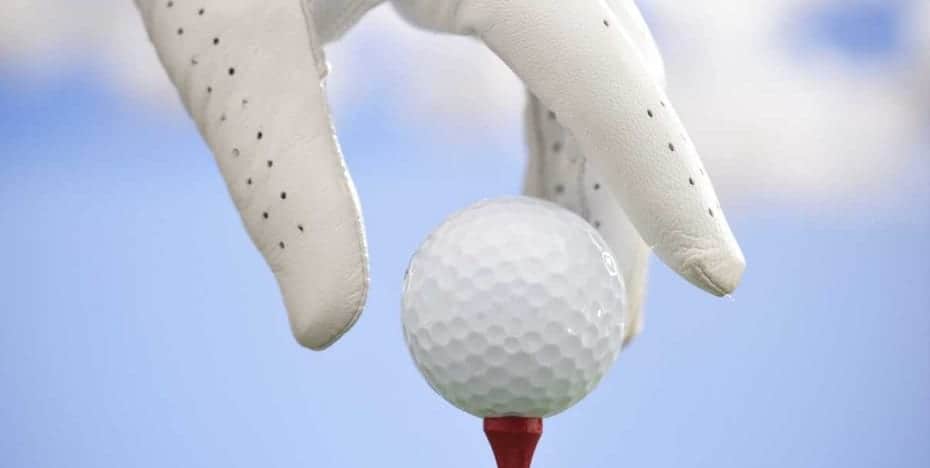 The benefits of proper golf ball sound a bit confusing. We can rather say the benefits you can derive from selecting the right ball. Therefore, we should explore the benefits of the different types of golf balls that can provide us with. Here you go with the ball-specific benefits you are entitled to. When I am saying various balls, I mean to refer to the variations in the construction of the ball.
One-piece golf ball for beginners
Affordable Surlyn being the cheaper cover alternative than the urethane ones and easy to control. They also feature dimples that tend to less friction with the air. Newbie golfers enjoy a soft feel and the ball long lasts.
Two-piece golf balls for beginner and average players
The solid core and hard plastic the ball comes with are easy to control and better for taking short game shots. Other than soft feel, these balls provide max distance and accuracy on shots.
Three-piece golf balls for expert golfers
In addition to all the benefits of the two-piece one, the three-piece golf balls are softer than other golf balls suitable for enabling you for spin control and provide long-distance shots as well.
Four-piece golf balls for the professional golfers
Urethane as a material cover makes these balls well constructed. The four different layers offer excellent scope to the golfer on game improvement by reducing spin and providing longer flight.
Five-piece golf balls for the most versatile golfers
With technology evolving day by day, the golf balls are not out of the purview of this evolution. However, these balls are designed to yield longer and straighter shots along with the cruising speed of these balls. This is the ball you can have control, distance, and customize performance altogether.
You cannot reap all the benefits mentioned here and you shouldn't expect to. The best benefits would result from determining your skill level as a golfer and go for the level-specific ball.
People Also Ask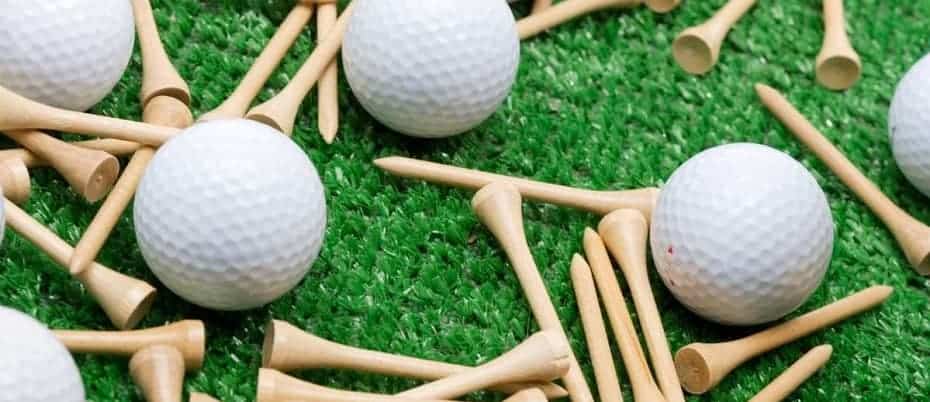 What is golf ball compression and how does it affect me?
Golf ball compression refers to the density of used materials in manufacturing the ball. The compression scale starts from 0 and ends up to 200. The most common golf compression ranges from 50 to 100. Lower compression means softer balls that you achieve long distances with. On the other hand, with high compression, you can yield a faster swing pace.
What are the differences between 2-piece and multi-layer golf balls?
Two-piece golf balls are ordinary balls for the beginners that you can achieve accuracy and short game shot with. On the other hand, multi-layer balls are intended to control spin and customize performance.
What are the best golf balls for beginners?
Golf balls that come equipped with low compression and soft feel are deemed best for the beginners to achieve long-distance and right balance as a beginner.
What are the best golf balls for seniors?
Balls that can give better distance and precision are the most suitable for the seniors as they tend to grow a decline in these two skills with age. Lightweight balls that can produce added spin are effective for long-distance and accuracy.
What are the best ways to clean golf balls?
So far cleaning a golf ball is concerned; it is certainly not enough to wipe the dirt out with rubbing by the towels and with the trousers. Rather you should go through a serious cleaning process that may require you a cleaner, a cleaning bucket, scrubbing tools, machine washing, and towels to wipe out the water.
What are some ways that I can practice golf at home?
Ways that you can follow up at home to consider are:
Club Swing – a heavy one for fit muscle
Net practice with a ball hitting
Check you improvements in a full-length mirror
Watch golf regularly on TV and elsewhere
Read books on or by veteran golfers
Follow some best golf forums
What do golf ball cores do?
Golf balls core absorbs the energy of the hit to transfer it to other parts. It is the core that defines the compression of the ball.
How do women's golf balls differ from men's golf balls?
Women's' golf balls tend to feature two-piece balls that are able to provide reduced swing pace, extra distance, and control. Men who are only a beginner can do with these balls.
What is X out golf balls?
X-out golf balls stand for the balls that bear a minor manufacturing error. That error leading to imperfections causes the ball selling at a discount. And they come in a different from usual packaging.
Do softer golf balls go further?
Yes, softer golf balls go further but the distance doesn't range so much than the regular golf balls. Even if you hit the ball slower with your club it will go further in distance than the regular golf balls or hard golf balls because softer golf balls are made of urethane.
Do pro golfers use colored balls?
No, most pro golfers do not use any colored balls to play golf. For golf tournaments, practice, and during events pro golfers are generally seen to use white golf balls. It could be because of the better visibility of a white ball and are more comfortable to use the white ones.
What is a good golf ball for slower swing speeds?
Golf balls that have low compression are good golf balls for slower swing speeds. Golf balls that have a compression rating of 70-80 are best for slower swing speeds. It will help in slower swings but will travel a good distance.
Are low compression golf balls better for slow swing speeds?
Yes, low compression balls are the best type of golf balls for slower swing speeds. The low compression (rating of 70-80 mostly) allows to generate higher energy which makes the ball maximize distance but creates slower swing speeds.
Does golf ball compression really matter?
Yes, golf ball compression is one of the most important factors to consider while buying a golf ball. If you ask pro golfers they will also give the same answer. The balls travel distance, swing speed depends a lot on the compression of a ball thus ball compression really matters.
Final Verdict…
By the time, you have the conclusion; you are well aware that it is not about the best balls or the most expensive or exclusive balls rather it is about the ball matching your area as a golfer. You know that you can do with the best golf ball for women if you are a beginner.
Moreover, an average player seeking low swing speed and the mid handicap who wants to hit around the green can have their answer to this rendezvous of golf balls meant for control, distance, and customize performance.
Multi-layer balls reviewed here are meant for the expert level golfers and they are the balls you can achieve the required spin with. As a golf player, you can have your golf ball requirements answered whichever level you belong to.
Therefore, going through the best golf balls reviews amounts to discovering the right ball for you at the right price. If you run short of necessary instruction, read our in-depth buying guide first.
Read More
Amazon and the Amazon logo are trademarks of Amazon.com, Inc, or its affiliates.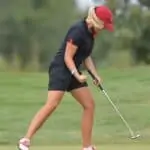 Daisy is the Founder and Editor in Chief of Golfs Hub. She is associated with Golf for more than 20 years. She got the inspiration from her father. She is a very private person & doesn't like to be photographed. She's worked in nearly every job in the golf industry from club fitting to instruction to writing and speaking. Now she is enjoying her retirement from day job... but not from Golf! Daisy lives in southeasternmost part of New York state with her family.