As an Amazon Associate, I earn from qualifying purchases. There is no extra cost to you. Thank you if you use our links; we appreciate it! Learn More.
June is here Amazon Prime day is near! Gear up yourself to score the stellar deals.
What is Amazon Prime Day?
In a word, the prime day is all about incredible discounts. It's a worldwide event dedicated to shoppers allowing them to shop highly rated products at huge discounts.
Thousands of products, from the frying pan to flat irons will have their price reduced. You can expect to see price reductions on smart home appliances similar to Alexa-enabled gadgets.
Moreover, there'll be superb deals on household goods. You can pile up your grocery stock or laundry goods from Amazon Fresh and Amazon Pantry.
When Is Amazon Prime Day 2021?
Your route to the heavenly savings this year kicks off on June 21, Monday (Midnight Pacific Time). The hot deals last for only 48 hours, ending on June 22 (Tuesday night). The time period will be the same as the last year's event, which also lasted for 48 hours. Get ready for the best time to shop for the items you were eyeing to buy. This is the time for you to plunge in!
The Hottest Opportunity for Every Retailer
The next Amazon prime day is around the corner, and so is your opportunity if you're a retailer yourself.
A study shows that more than 18000 brands and retailers take a radiant halo effect during Amazon prime day. Businesses running discounts on their items see an average increment of 40% in sales.
The data below shows how the prime day halo effect bears the potential to profit a number of retail groups.
During a prime day:
High tech/Computing sales see more than 58% increase.
Merchandising sales see more than 40% increase.
Luxury/Fashion sales see more than 49% increase.
Sports items sales see more than 59% increase.
Read More: Best Exercises for senior golfers
Researches also show that the sales deals through mobile web rise by incredible heights. It's because people are always buzzing around their phone around Amazon prime day and they're quick to capture the mega deals through fingertips.
In addition, the last moment deals astonish us even more. While the add-to-cart deals rise from 29% on the first day to 33% on the second day, conversion rates level up from 19% on the first day to 24% on the second day.
So, if you happen to be a retailer, why miss this unbelievable opportunity? This is your time to bid more aggressively and start spending early on.
Deals You Can Expect to See
The prime day is yet to arrive, but you can expect to find massive deals from now! Scouring Amazon.com for several hours, we've gleaned out some of the hottest deals. Check them out and take your advantage.
Mostly Electronic devices and Home appliances are on the markdown list. Devices like 43-inch Amazon fire, Apple AirPods, FitbitAltaHR, Apple Watch series, and several more are on the price lows. And Instant Pot DuoPlus Cooker, iRobot Roomba Vacuum, and such items are among the reduced priced appliances list.
No Prime Membership, No Deal?
Sadly, yes. Only prime members can avail the prime day deals. Nearly 120$ is required per year for the premium membership. So the up-front cost does negate your savings by a margin if you're planning to sign up only for the deals.
You can consider getting a Prime membership if you think you can make the use of it all through the year. Or you could sign up for a 30-day free trial. You can carry this trial subscription throughout the event if you sign up now, and you can save the charge by canceling the subscription before the trial period.
To know how to shop like a pro on Prime Day, read Prime Day Guide 2021.
Let's look at some Special Attractions of this year's Prime Day…
Prime Day Concert 2020
For me, the most exciting thing is the live concert presented by Amazon Music. This Year Taylor Swift is Performing live with Dua Lipa, SZA, Becky G. And this year's host is Jane Lynch!
I am Thrilled!
What about you?
What are you waiting for?
Get the Prime membership with a 30-day free trial period…NOW!!!
Here is the Trailer:
Prime Delivery
Join Prime to get incredible delivery benefits and exclusive ways to shop, stream, and more. You can cancel anytime.
The delivery Categories are:
Free 2-day Delivery
Free 1-day Delivery
Free Same-day Delivery
Free 2-hour Delivery
Amazon Day Delivery
Key by Amazon in-Car Delivery
Amazon Key in-home Delivery
Free Release Date Delivery
There are some Other Prime-Exclusive Delivery Offers:
Earn Shopping rewards
Free Delivery on Shopping Items
Discounted Expedited Delivery
Prime Wardrobe
In my opinion, there is only one problem on online shopping-can't try it before buying. But Amazon has solved this problem. Now you can try before buy & its without any charge!
Presenting Prime Wardrobe, an Amazon Prime-select program where you can attempt before you purchase garments, shoes, gems, and extras in advance without charge. Prime Wardrobe gives you the accommodation of internet shopping with the in-store advantages of a changing area. You can shop, request, take a stab at, and purchase all from the solace of your own home.
So What Are you Waiting for?
Join & Enjoy!
---
Read More:
Amazon and the Amazon logo are trademarks of Amazon.com, Inc, or its affiliates.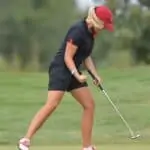 Daisy is the Founder and Editor in Chief of Golfs Hub. She is associated with Golf for more than 20 years. She got the inspiration from her father. She is a very private person & doesn't like to be photographed. She's worked in nearly every job in the golf industry from club fitting to instruction to writing and speaking. Now she is enjoying her retirement from day job... but not from Golf! Daisy lives in southeasternmost part of New York state with her family.