As an Amazon Associate, I earn from qualifying purchases. There is no extra cost to you. Thank you if you use our links; we appreciate it! Learn More.
Golfing might have the reputation of being a less strenuous sport, but that does not mean that you may not fall in any injuries. When you will get older, your joints will become stiffer, your bone would lose its density, your muscle mass would also drop, and most probably you may become overweight. In such a situation, your body may not permit you to play for a long period of time. But, there are some workouts that help you do to fight back the damage of your golfing game to extend your overtime.
Today, we're going to talk about 5 best exercises for senior golfers. We got asked several times by some of the senior golfers that what exercise would help them to continue golfing. So, we have put together a list of five simple golf exercises. These exercises are pretty simple and they're going to help senior golfers in many different ways.
Why do you need to add some other exercises to your routine besides Golf?
It's no secret that golf is a great game for seniors. It's a low-impact sport that can be played at any age, and it's a great way to get some exercise while spending time outdoors.
But what many people don't realize is that golf can actually be even better for seniors when it's combined with other, more high-impact exercises.
Here's why:
It can help improve balance and coordination.
Golf requires a good sense of balance and coordination. By adding in other exercises that also require these skills, seniors can help improve their balance and coordination even more.
It can help build strength.
While golf itself is a relatively low-impact sport, seniors can use other exercises to help build strength in their muscles and bones. This can help them stay healthy and active for even longer.
It can help improve flexibility.
Stretching and flexibility exercises are important for seniors, and adding them into a golf routine can help improve range of motion and prevent injuries.
It can help with weight loss.
For seniors who are looking to lose weight, adding in some high-impact exercises can help burn more calories and lead to long-term weight loss.
It can help reduce the risk of falls.
Falls are a major concern for seniors, but exercises that improve balance and coordination can help reduce the risk.
It can help improve mental health.
Exercise is a great way to improve mental health, and golf can be a great way to socialize and stay active. Adding in other exercises can help seniors keep their minds sharp and their spirits high.
We've answered a question related to this topic on Porch.com. You can find the post here search for more.
So, if you're a senior golfer, don't be afraid to add in some other exercises to your routine. Your body will thank you for it!
Best Exercises for Senior Golfers
1# Treadmill Running
An average golf round lasts for roughly four hours, especially 18 holes. At the age of over 50, it is quite difficult to keep up with long-lasting golf rounds. However, if you want to continue playing golf at your old age you have to keep your body fit and healthy. Running on a treadmill would be the best way to do so. Set up a home gym would help keep exercising regularly. There are some treadmills for seniors on the market. Grab one of them for your home gym and do exercise regularly.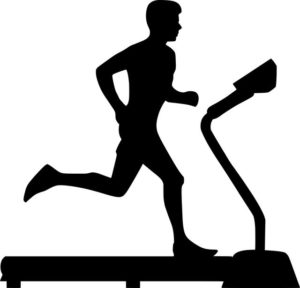 Read: What is Footgolf
2# Stretch Your Torso
Seat turns can improve flexibility and prevent injury from stretching. The key here is to sit in a chair that does not relax or slip on the floor. To get started, just sit straight against the chair and turn your body as far to the side as possible, holding yourself for a moment on the back of the seat, slowly turning it forward and looking at the other. Repeat 10 total stretches on each side. You should feel a slight pull in your back and other muscles in your upper body, but no strain. Try to do 10 repetitions on each side.
We have also published some Golf Stretches to improve Flexibility & better swing– check that out!
Read: How To Get Better At Golf Without Lessons?
3# Open Your Hips
Since hip rotation remains an important part of a good golf swing. So, they should be a part of every golfer's exercise routine. Lateral leg sections are a Pilate's exercise and will train those core muscles, both seniors and juniors can do this exercise with relative ease.
Read: Improving Mobility with 7 Golf Mobility Exercises
First, lie on the head with the support arm and feel how you pull yourself up with your trunk muscles and those on your support side. Slowly lift your upper leg as far as possible while maintaining "pelvic stability" and move the leg in small circles. After about eight or ten circles, switch sides and make another eight to ten circles with the other leg.
Read: Can you play Golf in Snow?
4# Swing A Weighted Club
Like baseball players, golfers can warm up with a weighted bat. Senior golfers may prepare for a "real" swing by doing some training swings using a weighted bat. These types of clubs are available in almost every sports shop in the United States. Even if you hit just a few strokes before each ride, fairway shot, or lap, it can improve concentration on your swing, can improve your club speed, and can train the muscles you need for the game.
Read: Can Golf GPS Improve your Game?
5# Yoga For Senior Golfers
When it comes to golfing, yoga seems no apparent connection to it. However, doing some yoga poses for 15 to 20 minutes would help to warm up before your game. The "chair pose" may improve your balance. The "warrior pose" would give you overall strength as it targets vital parts of your body like arms, legs, ankles, and core.
Read: Best Winter Golf Balls
Wrap up…
We have listed five best exercises for senior golfers here- but they are not limited to. You may find some other exercise that would be helpful for keeping up with golfing.
But, it is highly recommended that senior golfers should consult with fitness experts before performing any exercise. As the older person's body is not strong enough that it used to be, some exercise may result in harming instead of helping. So, try to consult with a certified fitness expert and follow the given instructions which are mandatory in these circumstances.
---
Read More:
Amazon and the Amazon logo are trademarks of Amazon.com, Inc, or its affiliates.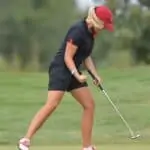 Daisy is the Founder and Editor in Chief of Golfs Hub. She is associated with Golf for more than 20 years. She got the inspiration from her father. She is a very private person & doesn't like to be photographed. She's worked in nearly every job in the golf industry from club fitting to instruction to writing and speaking. Now she is enjoying her retirement from day job... but not from Golf! Daisy lives in southeasternmost part of New York state with her family.