As an Amazon Associate, I earn from qualifying purchases. There is no extra cost to you. Thank you if you use our links; we appreciate it! Learn More.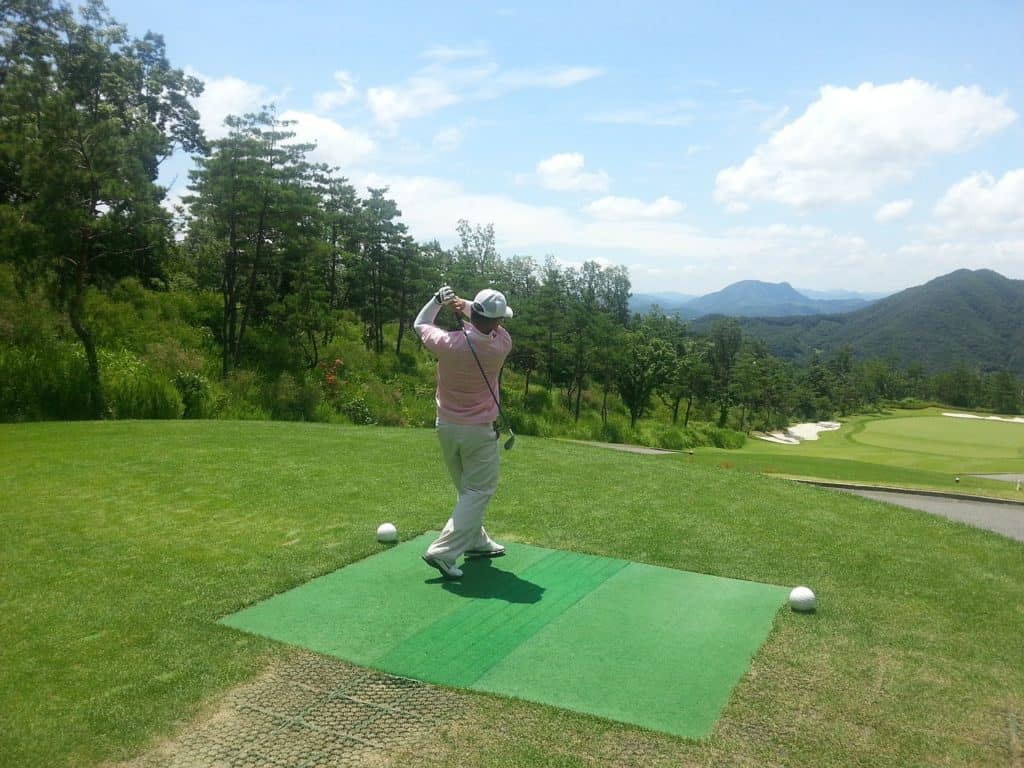 New to Golf and wondering how you can get better at it without any hassle of taking lessons? This is the ultimate guide to get you the step by step process of mastering Golf without lessons. Taking golf classes helps you get better at the game for sure, it doesn't mean that you can ignore self-teaching. It's okay to be too busy to attend lessons or if it's too expensive to pursue. Either way, the goal is to get better at Golf and improve the way you play now.
Here, I'm going to get you 8 tips on how to get better at golf without lessons that will help you get on it all by yourself.
How To Get Better At Golf Without Lessons?
#1. Understand the Whole Process
You cannot get better at Golf the day you start practicing it. Getting better at Golf requires a long time of practice and patience. Once you start playing and practice for quite a while, you will be able to put some balls. Practice hitting the ball with the center of the iron and keep it steady. Sometimes you will be able to hit well and it will bland sometimes. Either way, you will get better eventually if you take your time and keep on practice.
#2. Get The Best Golf Driver
As a beginner, you need to practice for the maximum output from the Golf Range. You cannot get the shots right and develop your style until you get the right Golf club. There are different types of golf drivers available in the market. Every part of the club is essential and has a significant impact on the quality of the play.
#3. Get the Correct Geometry in the Club
The head of the driver plays the main role or hitting the ball with the utmost preciseness. The loft of a club can vary from 4 to 20 degrees, but the common use is between 8 to 14 degrees. The shaft also plays an impactful role in the play as it impacts the weight. Make sure you get the best golf driver for beginners to kick start your golf journey.
#4. Get to the Golf Range for Practicing
You can never achieve a goal if you don't get to the right place to get the right thing. If you want to get better at Golf, only a golf range can give you the right environment. You cannot expect your local open space to give you the vibe of actual Golf. A golf range allows you to understand how the real-life Golf works and how the green reacts with you. Make sure you get to a Drive range to practice your play even if it cost you a little.
#5. Practice Different Swings
Don't get stuck on a single type of swing you are getting better at. You must practice different kinds of swings and keep a record of them all. Keeping a record will help you track the ups and downs of your progress on the bar. The same goes for balls you choose for hitting with the club you are using. Use 3 different buckets of balls with different distances and irons. Use the first bucket with the driver, the second bucket with a distance of less than 100 yards. You can go hit the woods across 100 yards with the third bucket.
See More: Leg Exercises for powerful Golf Swing
#6. Balance Your Golf Setup
If you make mistakes while setting up your Golf set up, it will give you nothing but poor shots. The faults in the set up will make a chain reaction throughout the total process. The best way to do a perfect set up is to follow the experienced golfers around you. Notice how they manage the total process from packing their gear to making their shots.
Read: Can You Play Golf Alone?
#7. Don't Change Swings During A Round
Avoid making changes in the swing when you are practicing one round. Jumping between swing types isn't a good idea; it doesn't have consistency. Better if you practice one swing in a single round and move on to another round with another swing. It will help you keep getting better in different swing with consistency.
Read: Improving Mobility with 7 Golf Mobility Exercises
#8. Address the Faults
Making mistakes is the obvious thing when you start with your golf journey. However, you can never get better if you don't have a critic for the shots. As you are teaching yourself without a professional instructor, be your own critic. Note down the faults you are making over the time and address them with care. Eliminate the faults one by one and keep practicing until you get almost no faults in the note. Here are some tips on how you can evaluate your own game:
→ Ask Your Fellow Golfers
If you have a fellow golfer who has some knowledge and experience on Golf, you are lucky! To address different drawbacks, ask him to help you out. Show him your swings and the way you play it, if you make mistakes, he will address them for you.
→ Use a Mirror
Developing a muscle memory for your shots in Golf is severely important. You can use a life-size mirror to help yourself with that. Place the mirror in front of you to see the way you hold the club and what result does it bring. Note the different results down and practice the best style regularly.
→ Capture the Swing
Capturing the way you swing is a tested way to determine mistakes and a great way to improve. You can review each of your swings and make adjustments to them to get better. You can analyze all the weaknesses you have, along with the strengths. Emphasize the strengths and eliminate the weaknesses
Final Thoughts…
Getting better at Golf without using a professional instructor is a bit hard. However, that does not mean you cannot get it right. Practicing it the right way will lead you to success. Even if someone has a professional golfer to give in the lessons, without practice, there will be no result. So, make sure you practice Golf the right way and keep it steady. Practice hitting more balls, practice putting more often, and practice your chipping. Take care of your style of play, and best of luck for your next shot!
---
---
Read More:
Amazon and the Amazon logo are trademarks of Amazon.com, Inc, or its affiliates.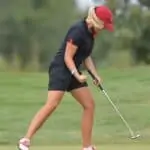 Daisy is the Founder and Editor in Chief of Golfs Hub. She is associated with Golf for more than 20 years. She got the inspiration from her father. She is a very private person & doesn't like to be photographed. She's worked in nearly every job in the golf industry from club fitting to instruction to writing and speaking. Now she is enjoying her retirement from day job... but not from Golf! Daisy lives in southeasternmost part of New York state with her family.