As an Amazon Associate, I earn from qualifying purchases. There is no extra cost to you. Thank you if you use our links; we appreciate it! Learn More.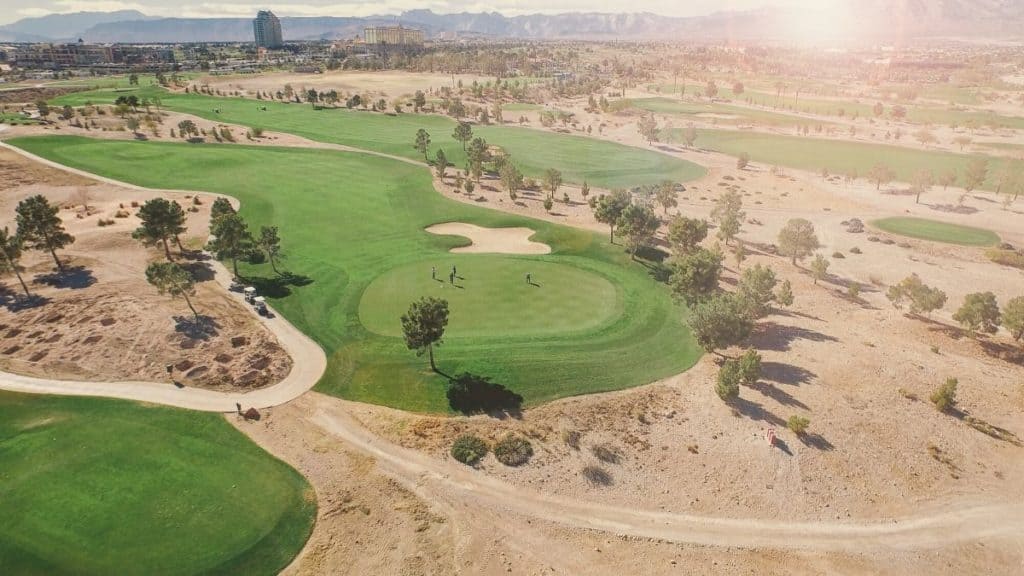 Next time you strike a majestic, powerful drive while the graceful fairways unfurl before you, or when you put a serenely weighted birdie across a faultless green, take a moment to remember the effort and skill it takes to keep your golf course in perfect condition.
Maintaining a golf course requires much more attention than you might think. Golf courses have often provided a graceful link between the natural and the man-made, and keeping that balance fine-tuned is a matter of some skill.
If you are an owner-operator of a golf course, you'll know the importance of keeping the links in prime condition for your members, and you'll be on the lookout for tips.
Here are a few.
Of Course
A golf course should be seen as a place of relaxation and luxury, as well as a sporting venue. When hitting the fairways members can get away from the stresses and rigors of modern life, and for this, a standard of excellence is expected. If you are at the head of a team charged with maintaining a golf course, you'll need a team to fulfill the strict demands that come with the territory.
At the same time, any golf course worth its salt will provide a challenge to the players, so while the course should be well maintained, so should the obstacles.
On the Green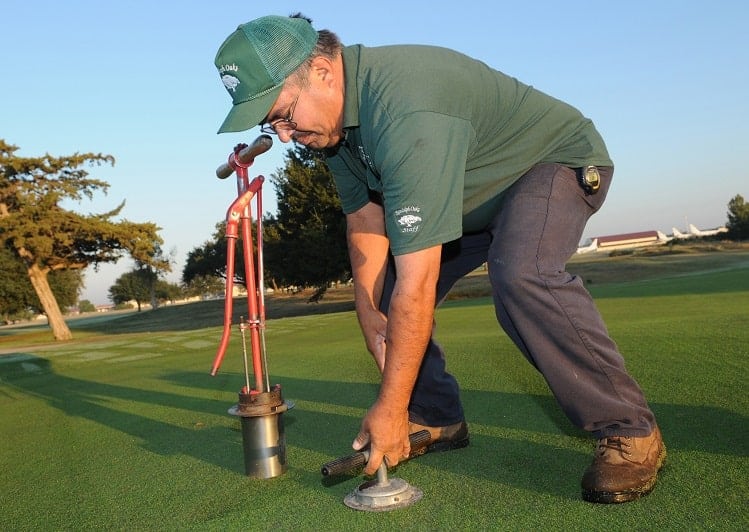 Putting is one of the more exact sciences of golfing. Being able to properly calculate and direct a putt is a crucial part of the game. Therefore, well-maintained greens are essential when it comes to golf course maintenance. The green should always be firm, to allow for precise putting, but it shouldn't sacrifice a challenging slope or a good speed.
Firmness is the key to a good putting green, so planting and watering should be geared towards ensuring maximum playability. The green is the showcase moment of any round of golf, so making it look great is essential.
Grass
A golf course is covered with it, so the grass is clearly a big factor when it comes to golf course maintenance. To maintain a lush, verdant course, across fairways, rough patches, and crisp greens it's important to choose the right lawn seeds and care for them appropriately. The right grass needs its own level of care, and any groundskeeper will have to know the ins and outs of their turf.
Even during the offseason, lawn maintenance is a critical part of a great course. Depending on your local climate check the best times, and the best lengths, to trim your turf.
Repairs
Wear and tear is part and parcel of golf. Sure, plenty of rookies might knock out a divot here and there, but seasoned professionals also foul the fairway. But being able to repair the hallowed turf quickly and expertly not only keeps the players on the pitch, but it also keeps a professional sheen on the whole operation.
Divots are easily spotted, but other marks and scuffs need to be quickly dealt with, to keep the professional shine expected from a top of the line golf course.
A Bit of Rough
Whilst a lot of golfers would like to avoid it, the rough is a big part of the game, and one which also requires maintenance. It should be well looked after, lush, dense and consistent. Whilst it's not a place where many golfers want to end up, it's a place that needs to be looking good, natural and fresh, despite its reputation.
In fact, anyone with a keen eye can see that the health of a golf course can be measured by its rough patch.
Read: Surprising Health Benefits Of Golf
Watering
Proper watering will really make the difference when it comes to golf course maintenance. Regular watering on the fairway should leave you with good results if you are in temperate conditions, but if you are in the tropics you might want to seek specialist advice.
Watering ahead of the usual gardening schedule should provide you with the lush green lawns golfers expect, and although it may seem environmentally awkward, that verdant, lush landscape makes it all worth it.
Bunkers
A bunker is a part of the course where no one wants to end up. Sadly, and inevitably, it's a place that receives its fair share of wear and tear. Crucial to maintaining well-kept bunkers is the choice of sand. Silt and clay should be kept to a minimum as they affect surface crust which hampers playability and is adversely affected by bad weather.
Make sure that rakes are available to players, as course etiquette dictates that bunkers should be left as they were found. Whether you use sand or gravel, bunker bases are available to protect the integrity of the course and make for a cost-effective solution that is hard-wearing and long-lasting.
A porous, rubberized lining means that the earth can breathe, while the bunker's shape remains consistent.
Design
We all know the classic vistas from the PGA tour. Any golf course operator worth his or her salt wants to emulate those classics, which means beautifully and rigorously designed holes, with perfect planning from pitch to putt, and it also means unprecedented attention to detail. Perfect grass, firmness, even perfect views across the water.
When it comes to the golf experience, we want the epic, the cinematic, the ultimate experience. And the course shouldn't let us down.
Golf is a game that indulges our wild side, a marriage of skill and the confines of nature. Somewhere between the two lies the green grass of the fairway.
Amazon and the Amazon logo are trademarks of Amazon.com, Inc, or its affiliates.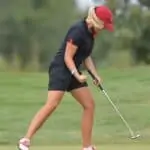 Daisy is the Founder and Editor in Chief of Golfs Hub. She is associated with Golf for more than 20 years. She got the inspiration from her father. She is a very private person & doesn't like to be photographed. She's worked in nearly every job in the golf industry from club fitting to instruction to writing and speaking. Now she is enjoying her retirement from day job... but not from Golf! Daisy lives in southeasternmost part of New York state with her family.