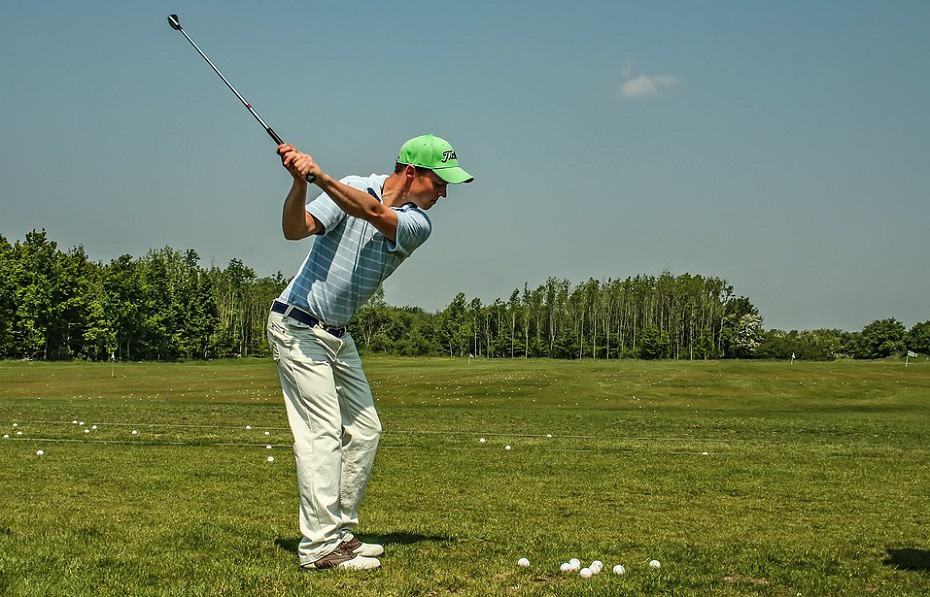 Without any suspicion, playing golf seems much complicated to all particularly to the beginners. So many rules, so many obligations need to keep up. To be a professional golfer, it needs utmost accomplishment. With longtime cherish, a newbie can attain the basic knowledge of golf drills.
By the way, you're keen to learn to play golf; pursuing here and there to get fundamental conceptions about it.
Lucky you!
It's the place where you can get all the instructions to be a successful golfer.
At this moment, you may have so many questions in your mind. Such as how do you take your practice? What is the best club for you? How long it needs to be a golfer?
Be calm; we're here to guide you to learn golf drills precisely.
Stick on here!
8 Tips for Learning Golf Drills
It needs extreme desire and hard work to achieve something special. Regular activity can help you reach out to your goal. Though playing golf is not easy at first hand, you could fulfill your expectation through regularity and persistence. Initially, you have to follow some rules to have the flavor of playing golf.
The necessary instructions are mentioning elaborately below:
1#Find out the right club:
Finding out an active club can be much favorable to you. No doubt the right equipment always help you. As a beginner, you have to consider lots of matter to choose a golf club. You don't need to purchase an expensive one at first attempt.  Since you're inexperienced, your club can be broken down due to unawareness. Focus on finding a low priced club which enables to deliver all the convenience.
For that, go to the nearest market and ask them to show off either a 6-iron with a regular-flex or a stiff-flex club. Both of those are aggressive and faster to swing spontaneously. Even you could execute versatile golf drills through these consistent shafts. On the day after being a good player, you may purchase a valuable one to accomplish your combat precisely.
2#Choose the right ball:
You couldn't but buy the ball for playing golf; it's the essential equipment. It's said the playing golf predominantly striking balls with the club. The success of playing golf entirely relies on how precisely you can strike the ball. Golf drills performance can be rising with the right balls. However, you could find various golf balls with several brands in the market. But as a beginner, you should choose the balls which are much assistance to you and let you do most natural golf drills or you can choose some Golf Practice Balls.
Besides, you have to pick up the ball which cost around $20-$30 a dozen at best. You have to remind that, most of the balls will get lost during the playing. Only a few balls remain after completing a round. Moreover, after playing a decent number of round, you have to find out the amount of losing the ball. If you lose less, you can buy high priced balls further. As a beginner, your best budget options are Practice Balls.
Read: Amazon Prime Day Deals
3#Find the right teacher:
Earlier, it's said that golf is a complicated sport. To control all the rules of action, you have to reach out to a good teacher initially. Though it's not impossible to learn yourselves; it will be much favorable to you whenever you take instructions from a mentor. He will teach you how to execute the overall procedures of playing golf, instruct you how to do regular practice, force you to acquire athleticism. Even you will turn into a professional golfer within a short period though abiding by the guidance of a teacher.
4#Take practice on the right the way:
A proverb goes that "Practice makes a man perfect." Nothing can be an alternative to taking practice to succeed. To enhance your skill, it needs regular training in the right way. Practicing will help you to dominate the best golf drills. No matter whether you're a beginner or advanced, you have to seek instructions through practicing on a regular basis. If you can engage yourself in practice, it's good news for you. But if you're lazy, it will be quite a loss to you; even you couldn't learn to play golf anymore.
Read: Cleveland Launcher Hb Irons Review
5#Learn the short shots:
You should spend much time to be experienced. It may seem boring to you after a few days. But it's usual; nothing can be acquired within a short time. You have run after it even at home. By managing a ball and club, you can learn the short shots at your apartment with some golf practice equipment, outside the room, yard or nearly open place. You can follow aiming and rolling balls through doorways as well into furniture legs. It will help you superbly to be skilled in golf drills.
6#Have a range routine:
By practicing regularly, you could hit the ball to maximum distance. Even the distance range will be increasing day by day; once it will go beyond your control. Hence you have to check it out how much your swinging range is rising. You need to start driving when your ball will go far away. Firstly, hit one of the balls and wait until it stops. Then go near the ball by driving yourselves and check out its distance. It will help you to keep your tempo and increase your courage.
Read: Best Exercises for senior golfers
7#Use your athleticism:
Everyone has inner power even he doesn't know. It comes out through long time diligence. To be a successful golfer, you have to use your athleticism. You have to pay attention to it and sacrifice yourselves onto golf drills for a few days. It's contemporary, keep it up until you reach into your goal.
8#When you failed, go back to basics:
Day by day, you will get confidence and enthusiasm; that will help you to reach out the following steps. But once you would fail on the upper level, it's usual, and everyone has to challenge this situation. Don't be dismay; it's time to go back to primary level and restart your campaign.
Take time and boost yourself.
Let's Watch a video…
Final Word…
Playing golf is being much exciting to all rapidly. It's played across the whole world. These days most of the people particularly who loves golf tending to learn it. It's easier to learn golf drills on the online media. Thereby people seeking out the best instruction and suggestions to get ultimate dominance on playing golf.
Considering this issue, we've provided this short article which can help you reasonably. Try to implement these procedures and be a successful golfer.
Best of luck for you.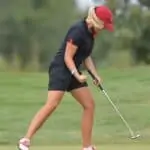 Daisy is the Founder and Editor in Chief of Golfs Hub. She is associated with Golf for more than 20 years. She got the inspiration from her father. She is a very private person & doesn't like to be photographed. She's worked in nearly every job in the golf industry from club fitting to instruction to writing and speaking. Now she is enjoying her retirement from day job... but not from Golf! Daisy lives in southeasternmost part of New York state with her family.