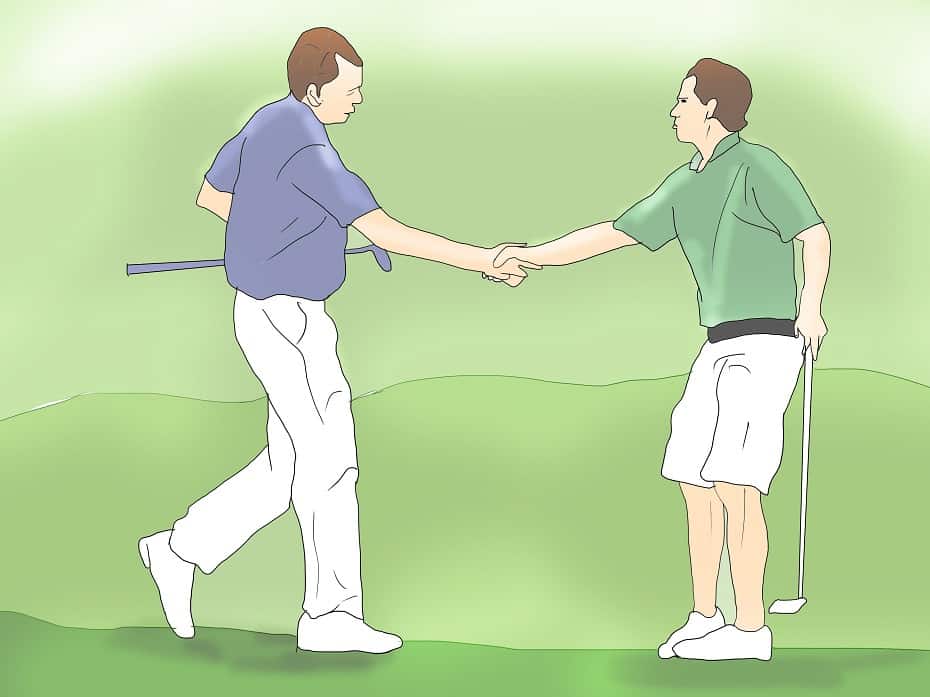 For being a professional golfer, you'll need to have proper knowledge of basic golf etiquette for beginners. But it is very hard to find all the important golf course etiquettes in one place, right?
That's why in this article, I am going to share 15 most important rules of golf etiquettes on the green that will help you to become a professional golfer.
So, let's get started!
Why Golfing Etiquettes Are Important?
Golf is mostly known as a game for successful people (Rich ones) that involves a certain civility. In this game people have to follow some strict rules and whoever don't might face penalties. On the other hand, golfing requires a lot of time, isolation and it's a quiet game which might be the reason it is mostly played by businessmen.
And isn't it a great way to build a business relationship with the associates throughout a game where no distraction will be found? Plus, as golfing involves a lot of discipline, focus, dedication and individual's adherence toward the rules, it's a nice way to just your business partner's personality. You'll also get to know the individual's integrity.
Read: Mastering Golf cart etiquettes
If you catch one cheating in a game, how do you expect him or her to be loyal in a real business? Make sense, right?
However, for judging other it's necessary for you to know all the exact rules, right? That's why it is extremely important to know the etiquette in golf course.
Read: examples of bad golf etiquette
Her is a golf etiquette 101 infographic for you to follow: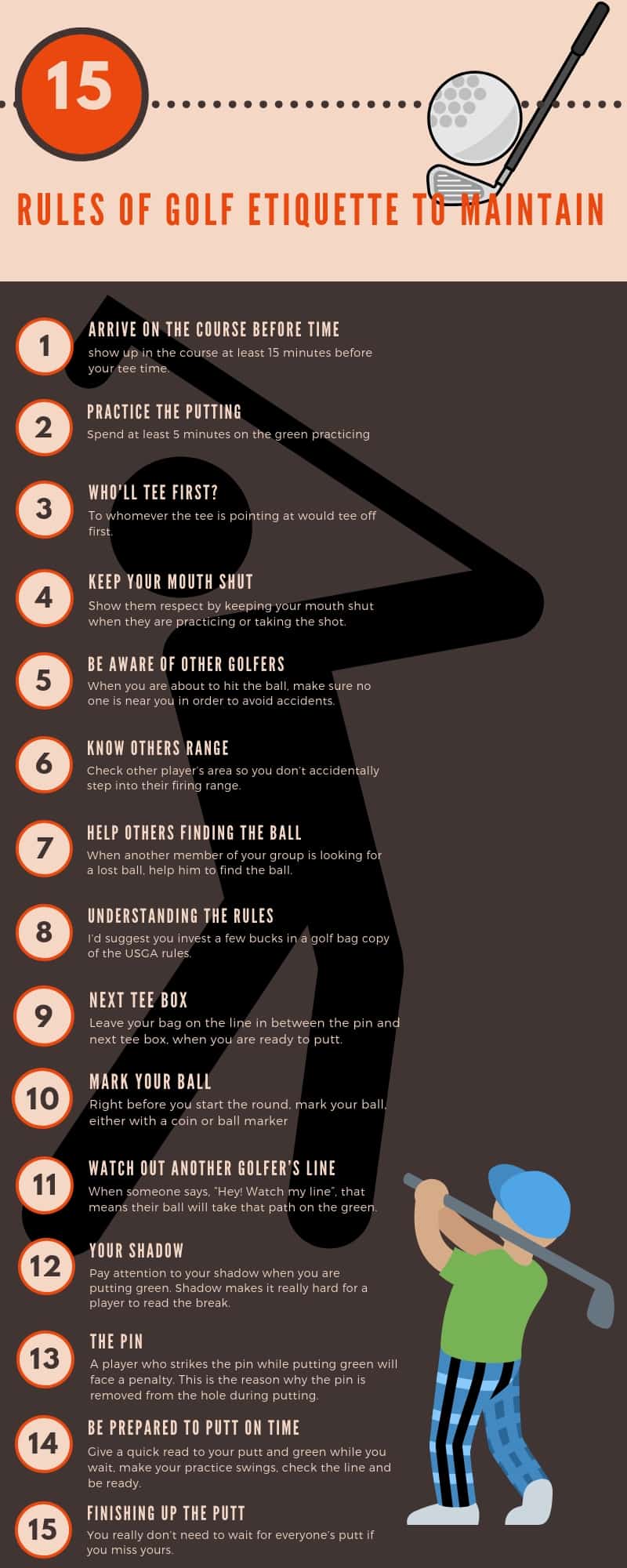 Share this Image On Your Site
Top 15 Basic Rules of Golf Etiquette on the Green
Here are the details of the top 15 basic golf etiquette rules to maintain:
1# Arrive on the Course Before Time
Not only at the course, arriving anywhere at the specified time or before is a good manner. It doesn't matter whom you are playing with, colleague, associate, business partner or best friend, show up in the course at least 15 minutes before your tee time. It will take 10 to 15 minutes just to check in, so the wise decision would be 30 minutes before the tee time.
You want to be on the tee relaxed not rushed, right? Reach the course early, check in, spend a few minutes on the green with your favorite putter and hit some range ball. Or you can talk to your partners too.
2# Practice the Putting
The previous rule and this one goes side by side. For practicing the putt, you have to be on the course before your tee time. Right before you tee, you should try to feel the speed of the grass. Spend at least 5 minutes on the green practicing, it'd be good for your game.
Read: Amazon Prime Day Deals
3# Who'll Tee First?
No one wants to tee first. Everyone feels uncomfortable to tee off at first. But there is a rule to decide who is going to tee off first. Everyone gathers and stands in round, one takes a tee and spins it in the air and lets the tee fall in the ground. To whomever the tee is pointing at would tee off first. Repeat the same tee spinning process to decide second, third to last person.
4# Keep Your Mouth Shut
Give your attention to the other golfers around you. Show them respect by keeping your mouth shut when they are practicing or taking the shot. It's common to get caught up in a conversation on the course but make sure you stay quiet when others are taking the shot.
Read: How to Make a Proper Golf Stance
5# Be Aware of Other Golfers
It's really a very important yet often overlooked golf etiquette on the green. When you are about to hit the ball, make sure no one is near you in order to avoid accidents. It can happen mostly with the newbies. When they are hitting the ball, they end up striking other players with either the club or ball. This can lead to serious injuries.
6# Know Other's Range
Only you and your group won't be playing in the field. There will be other groups too. Check other player's area so you don't accidentally step into their firing range. It could be dangerous for you and can irritate the other groups. Plus, when you are driving a golf cart, be slow when you are near other players to avoid any accident.
7# Help Others Finding the Ball
When another member of your group is looking for a lost ball, help him to find the ball. This is a good manner and your group member will also feel happy. But you shouldn't spend a lot of time looking for the ball. Take close looks in the bushes, brush the club throughout the grasses and if the ball isn't anywhere, just move on with your game.
8# Understanding the Rules
You'll find very few people who know all the golf rules. However, most golfers do know the basics. I'd suggest you invest a few bucks in a golf bag copy of the USGA rules. Trust me, you will thank me later.
9# Next tee box
It doesn't matter whether you are already on the green or just about to hit the final chip shot, pay attention to your next tee box. Leave your bag on the line in between the pin and next tee box, when you are ready to putt. Once the group is done with putting, everyone can walk forward to their next hole picking up their bags. This prevents golfers to run back 20 yards to fetch their bags.
10# Mark Your Ball
Right before you start the round, mark your ball, either with a coin or ball marker. If you don't have a ball marker, purchase one. You'll find them in every pro shops. Ball markers are really helpful. They make a nice difference in putting accuracy.
11# Watch Out Another Golfer's Line
Pay attention to other golfer's line. When someone says, "Hey! Watch my line", that means their ball will take that path on the green. And as golf greens are soft, when you walk over it, it leaves a footprint which can interfere with their putt.
12# Your Shadow
Pay attention to your shadow when you are putting green. Shadow makes it really hard for a player to read the break. Whenever you are moving, your shadow could be a distraction to other golfers, especially when it gets closer to the cup. So be very aware of where you are casting your shadow when other players are hitting.
13# The Pin
A player who strikes the pin while putting green will face a penalty. This is the reason why the pin is removed from the hole during putting.
14# Be Prepared to Putt on Time
Everyone follows different routines on the green such as different numbers of practice swings, the way they read the putt, line up etc. Ideally, don't wait till it's your turn to start your own routine. Give a quick read to your putt and green while you wait, make your practice swings, check the line and be ready.
15# Finishing Up the Putt
If anyhow you miss your putt and you are in between a foot or 2, you can simply ask other golfers if you should proceed to finish it out. You really don't need to wait for everyone's putt if you miss yours. However, if you feel like you'll be needing a moment to regroup and read the new put, you can do that.
Last Words…
Well, these are the major 15 golf Course etiquette playing through rules that every golfer should follow. Don't get intimidated by this long list. Golf is not an easy game. Give your best effort to keep track of these rules and regulations. If you are a newbie, make sure you understand all the basic golf etiquette on the tee box before you hit the course.
---
See also: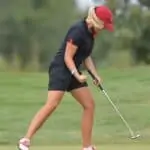 Daisy is the Founder and Editor in Chief of Golfs Hub. She is associated with Golf for more than 20 years. She got the inspiration from her father. She is a very private person & doesn't like to be photographed. She's worked in nearly every job in the golf industry from club fitting to instruction to writing and speaking. Now she is enjoying her retirement from day job... but not from Golf! Daisy lives in southeasternmost part of New York state with her family.