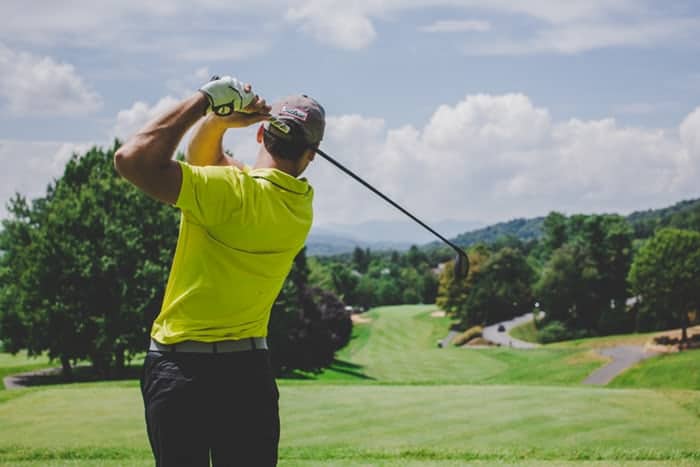 For many, golf is more than just a game. It is a passion, a love, or, for some, their entire lives. Golf is a game that has relatively simple rules, but the intricacies of it lie in developing winning techniques that separate the good players from the great. Developing this technique requires dedication and perseverance and putting in lots of hours to make gradual, marginal improvements that compound over time.
Read: What to wear golfing in 50 Degree weather?
Professional players that are at the highest levels of golf have spent the majority of their lives working on their golf technique with large support teams around them. This allows them to focus 100% of their attention on the game. For these top players, the 2019 Open Championship tees off in July, with Oddschecker currently ranking Brooks Koepka as the favorite to win. Whilst you may not be at the level of the professionals taking part, you can certainly learn from them and the many other experienced players.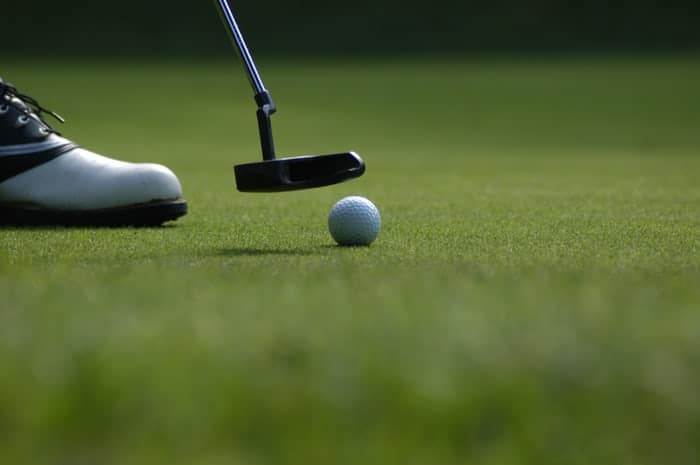 Read: How to practice golf in the winter
You Don't Need a Fancier Club Just to Hit Your Balls into a Lake
When people take up a new hobby, whether it be golf, cooking, or computer gaming, many have a tendency to immediately buy top-of-the-range equipment with the hope that it'll improve their abilities. In golf, this means buying expensive clubs in the anticipation that they will boost one's drive and accuracy. In reality, these new $500 clubs are just more expensive sticks with which to hit your balls into the lake or sandpit.
Read More: Best Exercises for senior golfers
If you have money burning a hole in your pocket, you would be much better spending it on lessons. Golf lessons can help you to improve your basic technique, which is particularly important if you're new to the sport. A good golf coach will help you improve your swing whilst you're still developing it.
Read: Best golf Halloween costumes
Think of this like learning to drive. If you develop bad habits behind the wheel, they can be very difficult to break many years in the future. Therefore, it is best to learn the proper technique to control your car safely and efficiently right from the start. In the same manner, it is much easier to learn the correct golf swing as a beginner than it is to fix it five years later when you have cemented the wrong technique. You will most likely find that lessons are available for reasonable prices at your local driving range. They'll be a much better investment than a new set of clubs.
Read: Your extensive guide to playing golf in the winter
Ensure There is Room in Your Life
Golf is not just a game. Golfers often find that they can't ever stop thinking about it, and it becomes a borderline obsession. Amateur golfers find they are often itching to get back on the course to practice what they learned in lessons. When they're not thinking about their technique, they're browsing catalogs and online stores for new golf equipment. Some even go as far as buying indoor putting machines to fine-tune their putting skills whilst at home.
Read: Best Sports for seniors
Practice Makes Perfect… or Permanent
The old adage "practice makes perfect" definitely applies to golf. The only way to improve your skills is to practice and practice and practice. It has been said that it can take 10,000 hours to truly master a skill. Academics have debated whether or not this number is accurate, but one thing is clear—mastering golf is certainly not going to happen overnight.
Read: Can You Play Golf Alone?
As mentioned above, the practice can make bad habits permanent if you do not learn the correct technique, making your countless hours or practice detrimental to your overall game. It is therefore important to ensure that the practice you do engage in is correct so that you can perfect the proper golfing techniques. 
Read: Cleveland Launcher Hb Irons Review
Persevere
Practice alone is not enough. When starting out in golf, it can sometimes be difficult to even hit the ball, let alone drive it a long distance down a fairway. It is therefore important to have the strength of character to not give up when golf presents you with challenges.
Read: Can Golf GPS Improve your Game?
This doesn't just apply to the beginnings of a player's golfing journey. You can spend all day on the course, swinging well and coming in under par; then you can go to bed feeling great, ready to do it all again tomorrow. But in your next outing, you can wake up and hit double bogeys all day. Everyone has a bad day sometimes, and this especially applies to golfers. When it happens, it is important to not let it affect you mentally; instead, understand that one bad day doesn't change years of practice.
Read: Sun Mountain Clubglider Meridian Travel Bag
Speed isn't Everything
When developing the perfect swing, you should focus on ensuring that you move smoothly, rhythmically and deliberately. New players often fall into the trap of trying to swing quickly, thinking that speed equals power. In reality, speed equals clumsiness, resulting in inaccuracy, missed swings and lots of chunks of grass missing from the course.
Read: How to Build a Mini Golf Course in Your Backyard
Practice with Just a Few Clubs
A full set of 14 clubs has two obvious drawbacks. Firstly, a full set is heavy, making carrying them from hole to hole quite the workout. Secondly, buying them all can be quite expensive. Another, less obvious, drawback is that you can spend too long focusing on getting the right club rather than on how you plan to use it. Golf pros who are teaching new players often restrict their students to just a handful of clubs, forcing them to focus on getting the right technique rather than the right club.
Whilst it may be frustrating at the time, many seasoned golfers reflect positively on this many years later, saying that it helped them learn to play golf much better and that they often only take 5-8 clubs for a game. 
Read: How to Clean Golf Club Grips, Shafts, Heads & Rust at Home
Golf is a game that can be incredibly difficult to master. Success relies upon the mastery of techniques that employ a delicate balance of speed, smoothness, rhythm, and accuracy. The only way to truly master golf is to practice a lot, preferably with the help of a professional.
Just as importantly, it is important for new players to not fall into the expensive trap of buying the best clubs, as these are likely to have no difference in the early stages of their development. Most of all, though, it is important to have fun and enjoy golf. It is a great sport, a fun hobby, and an excellent way to get exercise and de-stress. 
---
Read More: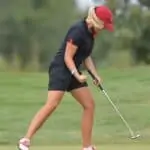 Daisy is the Founder and Editor in Chief of Golfs Hub. She is associated with Golf for more than 20 years. She got the inspiration from her father. She is a very private person & doesn't like to be photographed. She's worked in nearly every job in the golf industry from club fitting to instruction to writing and speaking. Now she is enjoying her retirement from day job... but not from Golf! Daisy lives in southeasternmost part of New York state with her family.