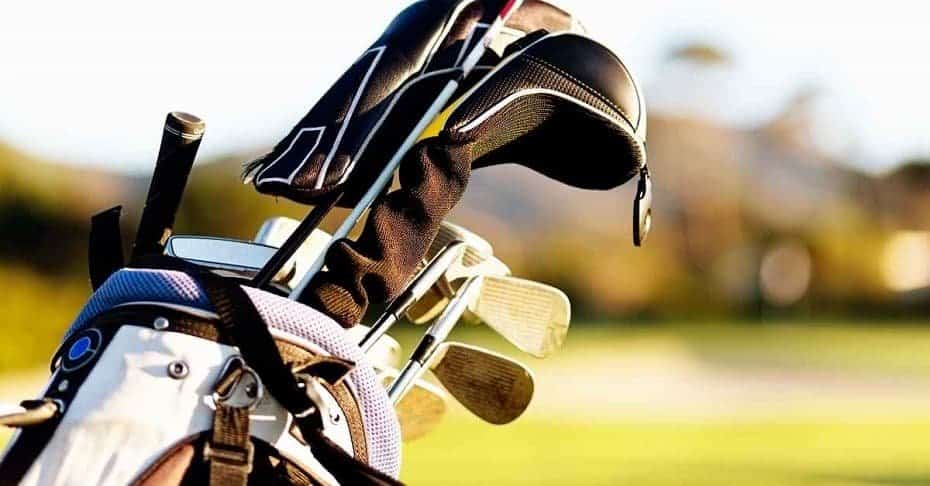 Are you ready to embark on a journey that combines the thrill of golf with the excitement of a camp? Whether you're a seasoned golfer looking to refine your skills or a beginner eager to tee off for the first time, we've got your ultimate guide to packing for a golf camp covered.
Lush green fairways stretching as far as the eye can see, the crisp morning air energizing your every step, and the satisfying "thwack" of a perfectly executed swing. Now, imagine having all the essential gear and expertly chosen attire to make the most out of this experience. From selecting the right clubs to packing the perfect sunblock, our guide is here to ensure you're well-prepared for the golf adventure of a lifetime.
In this Guide to the best Packing for a Golf Camp we're not just about stuffing your suitcase; we're about helping you curate a packing list that not only checks off the practical necessities but also embraces the excitement of the journey ahead. We'll cover everything from the must-have clothing and footwear to the finer details like protective gear, golf equipment essentials, and even those personal touches from home that keep you grounded amidst the fairways.
So, whether you're gearing up for a week-long golfing escapade or a weekend retreat with fellow golf aficionados, join us as we delve into the art of packing smartly and stylishly for your upcoming golf camp.
Get ready to swing into action and make memories that will have you reminiscing over birdies, bogeys, and maybe even a hole-in-one.
Let's tee up and dive into the exciting world of golf camp packing list like never before!
Essential Clothing and Footwear for Packing for a Golf Camp
Dressing the Part: Must-Have Golf Apparel
Polo Shirts and Collared Tops: A Classic Look for the Greens
Polo shirts and collared tops are the epitome of golf attire. Not only do they exude a timeless charm, but their collars also align with golf course dress codes. Opt for lightweight, moisture-wicking materials to keep you cool and dry, even during intense rounds under the sun. Choose from a spectrum of colors to express your personal style while adhering to the classic golf aesthetic.
Comfortable Golf Shorts: Swinging with Ease and Style
Golf shorts are more than just fashionable; they're a functional choice for unrestricted movement. Look for shorts crafted from stretchy, breathable fabrics that allow you to swing effortlessly. A well-fitting pair of golf shorts enhances your range of motion, contributing to your overall performance and enjoyment on the course.
Well-Fitted Golf Pants: Functionality and Fashion on the Course
For a slightly more formal look, well-fitted golf pants are a go-to option. These pants offer a balance of style and functionality, allowing you to maintain a polished appearance while still enjoying comfort during long rounds. Opt for pants that have some stretch to accommodate your movements and provide ease as you navigate the course.
Visors and Caps: Shielding Yourself from the Sun in Style
Protecting yourself from the sun's rays is essential during extended hours on the course. This is where visors and caps come into play. Apart from adding a touch of flair to your ensemble, they shield your face and eyes from direct sunlight, allowing you to focus on your shots without the glare. Choose a style that resonates with you while offering practical benefits.
The Right Foot Forward: Footwear for Optimal Performance
Golf Shoes: Finding the Perfect Fit for Stability and Grip
Golf shoes are not just accessories; they are critical tools that contribute to your performance. The right pair provides stability and grip, ensuring that your feet stay firmly planted during swings. Look for shoes with durable yet flexible soles and supportive arches. Spiked or spikeless options are available, each with its own advantages, so consider your playing style and course conditions when choosing.
Socks: Cushioning and Moisture Control for Long Days of Golf
Socks may seem inconspicuous, but they play a crucial role in your overall comfort. Moisture-wicking socks help keep your feet dry, preventing blisters and discomfort during extended rounds. Cushioning in key areas adds an extra layer of comfort, reducing the impact on your feet as you navigate the course.
Protective Gear and Accessories: Elevate Your Golf Camp Experience
Sun Protection Essentials: Shielding Yourself from Harmful Rays
Wide-Brimmed Hats: Staying Cool and Sunburn-Free
A wide-brimmed hat isn't just a fashion statement – it's your first line of defense against the scorching sun. Shield your face, neck, and ears from harmful UV rays while keeping cool under its shade. Opt for hats with moisture-wicking properties to prevent sweat buildup and ensure you remain comfortable during those extended rounds.
UV-Blocking Sunglasses: Clear Vision and Eye Safety
Sunglasses are more than just style enhancers; they're vital for maintaining clear vision and protecting your eyes from the sun's glare. Look for sunglasses with UV-blocking lenses to shield your eyes from harmful rays. Not only do they offer eye safety, but they also enhance your overall experience on the course by providing sharp contrast and reducing eye strain.
Sunscreen: Defending Your Skin Against UV Radiation
Sunscreen is a non-negotiable item in your golf camp arsenal. A high-quality, broad-spectrum sunscreen acts as a barrier between your skin and harmful UV radiation. Apply it liberally to exposed areas before you head out onto the course and reapply throughout the day. Remember, protecting your skin is not only about comfort but also about long-term health.
Rainy Day Ready: Packing for Unexpected Weather
Waterproof Jacket: Staying Dry While Navigating Wet Courses
Mother Nature can be unpredictable, especially during outdoor activities. A waterproof jacket is your shield against sudden showers. Stay dry and comfortable as you navigate wet courses, allowing you to continue your game without interruptions. Look for lightweight, breathable options to ensure comfort while staying protected.
Umbrella: A Portable Shelter for Sudden Showers
An umbrella is your portable shelter on rainy days. It not only protects you from rain but also offers shade on scorching days. A compact and sturdy golf umbrella is an invaluable addition to your golf bag. Its versatility makes it a must-have, providing protection against different weather scenarios.
Towel: Wiping Equipment and Staying Dry
A towel is a versatile accessory that serves multiple purposes. Use it to wipe down your equipment between shots, ensuring optimal performance. Additionally, it comes in handy for drying off rain-soaked gear or wiping sweat from your face. Choose a quick-drying, microfiber towel for efficient moisture absorption.
Stay Hydrated: Water Bottles and Snacks
Insulated Water Bottle: Quenching Your Thirst Throughout the Day
Staying hydrated is crucial during long rounds of golf. An insulated water bottle keeps your beverages cool and refreshing, allowing you to quench your thirst throughout the day. Dehydration can impact your focus and performance, so having a water bottle within easy reach is a game-changer.
Nutritious Snacks: Fueling Your Body for Optimal Performance
Golfing requires energy and focus, making nutritious snacks a vital addition to your bag. Pack trail mix, energy bars, or fruit to keep your energy levels stable during your rounds. Snacking strategically ensures you're fueled for optimal performance and can power through your game.
Cooler Bag: Keeping Snacks Fresh and Drinks Chilled
A cooler bag is a practical investment for keeping your snacks fresh and drinks chilled, especially on warm days. It prevents your snacks from getting crushed and your beverages from warming up. Choose a compact cooler bag that fits neatly in your golf bag, ensuring you have easy access to refreshments.
Golf Equipment Essentials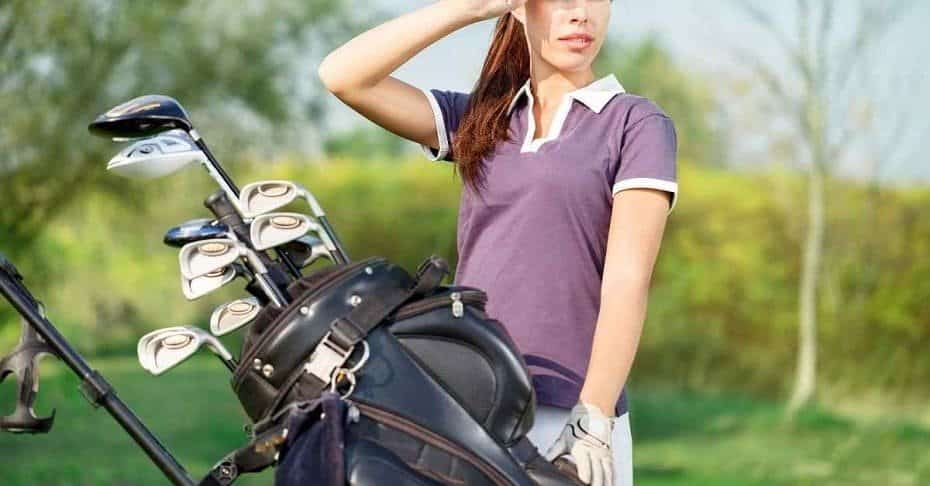 Golf Clubs: Choosing the Right Set for Your Skill Level
Drivers, Irons, Wedges, Putters: Understanding Different Club Types
Your choice of golf clubs can make or break your game. From drivers that launch your ball with power to versatile irons for varied distances and wedges for precise shots around the green, each club type has a specific role. The putter is your trusty companion for those crucial final strokes on the green. Choosing a set that suits your skill level and playing style is paramount.
Travel Bag or Case: Protecting Your Clubs in Transit
As you pack your beloved clubs for the golf camp, safeguarding them during travel is essential. A travel bag or case provides the necessary protection against jostling and impacts. Look for a well-padded and durable option that ensures your clubs arrive at the camp in the same condition they left.
Golf Balls: Stocking Up on the Right Ones
Distance Balls vs. Spin Balls: Selecting According to Your Game
The type of golf ball you choose can have a significant impact on your performance. Distance balls are designed for maximum yardage, making them ideal for players seeking more distance off the tee. On the other hand, spin balls offer better control and are favored by those who prioritize precision over distance. Consider your playing style and preferences when stocking up on golf balls.
Ball Markers: Personalizing Your Equipment
Don't underestimate the value of a ball marker – a small accessory that has a big impact. Ball markers help you accurately mark the position of your ball on the green before lifting it. You can use personalized markers to add a touch of flair and individuality to your equipment.
Range Finder: Enhancing Your Precision on the Course
Understanding Yardages: Making Informed Swings
A range finder is a valuable tool that aids in determining accurate yardages to various points on the course. Knowing precise yardages helps you make informed decisions about club selection and shot execution. This leads to more consistent and accurate swings, ultimately improving your overall performance.
GPS vs. Laser Range Finders: Pros and Cons
When it comes to range finders, there are two main types: GPS (Global Positioning System) and laser range finders. GPS range finders provide yardages based on satellite data and offer information on hazards and course layout. Laser range finders, on the other hand, use lasers to measure distances to specific targets. Each type has its pros and cons, so consider your preferences and needs when choosing.
Practical Necessities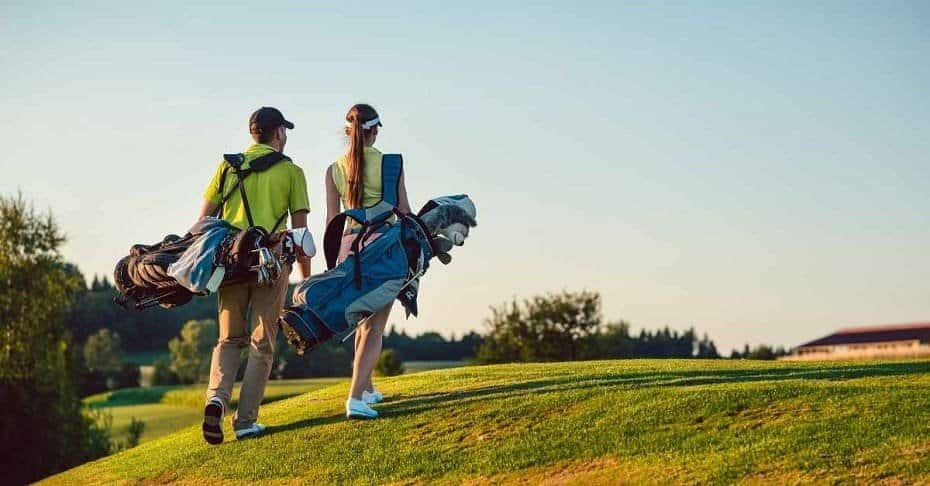 Personal Identification and Documentation
ID, Health Insurance, and Contact Information: Emergency Preparedness
While focusing on improving your golf game is essential, it's equally important to be prepared for any unforeseen situations. Pack your ID, health insurance card, and emergency contact information. Having these documents on hand ensures that you're ready to address any medical needs or unexpected incidents that may arise during the camp.
Golf Club Memberships or Licenses: Access to Certain Courses
If you're a member of a specific golf club or hold licenses that grant access to particular courses, remember to bring these documents. They can open doors to exclusive opportunities and unique golfing experiences. Having your memberships or licenses readily available ensures that you can take full advantage of the facilities available during the camp.
Cash and Cards: Handling Transactions Smoothly
Green Fees: Budgeting for Course Access
Different golf courses have varying green fees. It's wise to carry a mix of cash and cards to accommodate these transactions. Research the green fees for the courses you'll be playing and ensure you have the necessary funds to cover them. This way, you can enjoy a hassle-free check-in and focus on your game.
Pro Shop Purchases: Buying Golf Accessories and Memorabilia
Most golf camps have a pro shop where you can find a range of golf accessories, equipment, and memorabilia. Having your payment methods ready allows you to explore these offerings and make purchases that enhance your experience. From acquiring golf balls to picking up a souvenir, you'll be prepared to shop to your heart's content.
Mobile Devices and Chargers: Staying Connected and Ready
Golf Swing Apps: Analyzing and Improving Your Game
In the digital age, mobile devices are more than just communication tools; they're also valuable aids for improving your golf skills. Install golf swing analysis apps that help you dissect your technique and identify areas for improvement. Using your mobile device in conjunction with these apps can contribute to refining your game during the camp.
Entertainment: Relaxing During Downtime
While the focus of the camp is undoubtedly golf, there will be moments of downtime. Having your mobile device and charger ensures you can stay entertained during these breaks. Whether you're catching up on your favorite show, reading, or engaging with fellow campers, your mobile device keeps you connected and engaged.
Clothing Care and Maintenance
Laundry Bags
Keeping the Clean and Dirty Separate
A laundry bag might seem like a small addition, but it can make a big difference in keeping your clean and dirty clothes organized during the camp. Use separate laundry bags to keep your freshly worn golf attire away from items that need washing. This simple step not only prevents cross-contamination but also helps you maintain a neat and orderly packing arrangement.
Stain Remover
Battling Tough Grass and Dirt Stains
Golfing in the great outdoors means your clothing might encounter dirt, grass, and other challenging stains. Including a stain remover in your packing arsenal equips you to tackle these stubborn marks promptly. A quick application of stain remover can prevent stains from setting in, ensuring your clothing stays in top-notch condition even after rigorous rounds on the course.
Repair Kit
Handling Minor Clothing Mishaps
Accidents happen, and a minor clothing mishap shouldn't derail your golf camp experience. Pack a basic repair kit that includes items like spare buttons, thread, and a small sewing kit. This kit empowers you to address minor clothing issues on the spot, keeping your attire looking impeccable throughout the camp.
Personal Items
Toiletries: Staying Fresh and Clean
Travel-Sized Products: Space-Efficient Packing
When it comes to toiletries, opt for travel-sized products to maximize space in your bag. From toothpaste and shampoo to body wash and deodorant, these miniature versions ensure you have all the essentials without compromising on space. Travel-sized toiletries are not only convenient for packing but also adhere to the camp's space constraints.
Wet Wipes: Quick Clean-Ups Between Rounds
Golf can be a physically demanding sport, and quick clean-ups between rounds can make a significant difference in your comfort. Pack a supply of wet wipes to freshen up and wipe away sweat. They're particularly useful when you don't have immediate access to shower facilities, allowing you to stay comfortable and confident throughout the camp.
Medications and First Aid Kit
Pain Relievers: Easing Aches After Intense Play
Intensive play on the golf course can sometimes lead to minor aches and pains. Packing pain relievers can offer quick relief when you're feeling sore. Whether it's a headache from sun exposure or muscle soreness from intense swings, having pain relievers on hand ensures you can stay focused on your game.
Bandages and Antiseptics: Minor Injury Management
Accidents can happen, even on the golf course. A first aid kit with basic items like bandages and antiseptics is a smart addition to your packing list. These supplies help you manage minor injuries like blisters or cuts. Being prepared with a first aid kit ensures you can address minor mishaps promptly, allowing you to stay comfortable and continue enjoying your golf camp experience.
Entertainment and Relaxation
Books or E-Readers
Enjoying Quiet Moments off the Course
For those serene moments when you seek a quiet escape, consider packing books or an e-reader. Whether it's a gripping novel, a thought-provoking non-fiction title, or a collection of short stories, having literary companions allows you to immerse yourself in captivating narratives during your downtime. E-readers offer the added advantage of carrying multiple books in one compact device, perfect for travel.
Portable Speakers
Setting the Mood with Relaxing Music
Portable speakers can transform any space into a personal oasis of relaxation. Create your ideal ambiance by playing soothing tunes or your favorite tracks. Whether you're lounging in your room or enjoying the outdoors, the right music can enhance your sense of tranquility and elevate your overall mood.
Card Games or Board Games
Group Activities for Wind-Down Time
Entertainment is often best when shared with others. Card games or board games provide excellent opportunities for group activities during wind-down time. Engage fellow campers in friendly competitions, strategic gameplay, and lots of laughter. These games not only offer entertainment but also foster camaraderie and a sense of community among camp participants.
Proper Golf Etiquette
Respectful Attire: Adhering to Dress Codes
Whether you're a seasoned golfer or new to the game, dressing appropriately is a cornerstone of golf etiquette. Most golf camps and courses have specific dress codes in place to maintain a certain level of decorum and respect for the tradition of the sport. Collared shirts, tailored golf pants or shorts, and golf shoes with soft spikes are often required attire. Some venues may have additional guidelines, so it's always wise to check in advance and pack accordingly. Embracing the dress code not only shows respect for the sport but also enhances the overall atmosphere of the course.
Punctuality: Arriving on Time for Tee-Offs
Punctuality is paramount in golf. Arriving late not only disrupts your own rhythm but also affects the flow of the game for other players. When you're at a golf camp, punctuality extends beyond showing up for tee-offs; it encompasses being on time for lessons, practice sessions, and any scheduled activities. Being punctual demonstrates consideration for your fellow golfers and instructors, creating a smoother and more enjoyable experience for everyone involved.
Quietness: Maintaining Silence During Swings
One of the most iconic images in golf is that of a player lining up for a shot, surrounded by the hushed silence of fellow golfers. Maintaining quietness during swings is a fundamental aspect of golf etiquette. Whether you're on the course or at the driving range, refraining from unnecessary noise while someone is preparing to swing is a sign of respect and concentration. This practice allows golfers to focus on their shots without distractions, contributing to better performance and a more enjoyable game.
Read: Mastering Golf cart etiquettes
Personal Touches from Home
Comfort Items: Bringing Familiarity to Your New Surroundings
Transitioning to a new environment can sometimes feel overwhelming, but bringing along a few comfort items can ease the process. Whether it's a favorite blanket, a cozy pillow, or a cherished memento, these items add a touch of home to your camp accommodations. Surrounding yourself with the familiar brings a sense of comfort and relaxation that allows you to fully enjoy your camp experience.
Photos or Postcards: Personalizing Your Living Space
Turning your living space into a reflection of your personality is a wonderful way to make it feel like your own. Consider packing photos or postcards that remind you of loved ones, special places, or memorable experiences. Creating a gallery of images on your bedside table or wall adds a personal touch that transforms your temporary space into a welcoming retreat.
Organizing Your Accessories
Bringing Golf Gloves and a Glove Repair Kit
Embrace the Power of Golf Gloves
Golf gloves are more than just stylish additions to your attire; they offer practical benefits that impact your grip, control, and overall swing. When packing golf gloves, consider having a couple of pairs on hand to accommodate varying weather conditions. Gloves not only provide better club control but also protect your hands from potential blisters, ensuring you can focus on your game.
Glove Repair Kit: Your Safety Net
While golf gloves are essential, wear and tear are inevitable, especially during intensive play. Pack a glove repair kit containing essentials like adhesive patches or tape to swiftly address any unexpected glove mishaps. This proactive approach ensures that you can maintain your grip and performance without disruptions.
Packing a Golf Rangefinder and Other Useful Tools
Enhance Precision with a Golf Rangefinder
A golf rangefinder is a valuable tool that aids in accurately measuring distances, enhancing your precision on the course. When packing a golf rangefinder, ensure it's in optimal condition and familiarize yourself with its functionality. Rangefinders provide real-time yardage information, enabling you to make informed club selections and elevate your game strategy.
Include Other Useful Tools
Aside from a rangefinder, consider including other useful tools in your accessory kit. Items like a sturdy pitchfork divot repair tool help you maintain the course and leave it in excellent condition for fellow golfers. Additionally, ball markers are invaluable for accurately marking your ball's position, ensuring fair play and consistent pacing during the game.
Including a Divot Repair Tool and Ball Markers
Divot Repair Tool: Preserving the Greens
As a responsible golfer, including a divot repair tool is a testament to your commitment to course etiquette and maintenance. Repairing divots promptly helps keep the greens in top shape and showcases your respect for the game and the environment. A well-kept course enhances the experience for all players and maintains the integrity of the sport.
Ball Markers: Marking Your Spot
In a game where precision is key, ball markers play a crucial role in accurately marking your ball's position on the putting green or fairway. Whether you're assessing your line or allowing other players to putt without obstruction, ball markers contribute to smooth gameplay and uphold the standards of fair play.
Entertainment and Downtime
Bringing Non-Golf Related Activities for Relaxation
A Well-Rounded Experience
While the golf course is your playground during the camp, remember that variety is the spice of life. Bringing non-golf related activities can offer you a welcome break from swinging the clubs and engaging in practice sessions. Whether it's a quiet moment of reflection or engaging in an entirely different hobby, diversifying your activities ensures a holistic and enjoyable camp experience.
Finding Serenity in Other Pursuits
Golf camps provide an excellent opportunity to explore interests beyond the greens. Consider packing for a golf camp with activities that align with your personal interests. This could range from sketching to journaling or even stargazing. These moments of tranquility allow you to recharge and connect with your surroundings in a different way.
Packing a Book, Playing Cards, or Other Hobbies
A World Beyond Golf
Among the items you pack for your golf camp adventure, make sure to include a book, playing cards, or other hobbies that capture your interest. A good book can be your companion during quiet afternoons, while a deck of cards can spark friendly competitions and camaraderie among fellow campers.
Fostering Connections
Golf camps are not just about improving your swing; they're also about forging connections with like-minded individuals. Sharing hobbies and engaging in non-golf related activities can be a fantastic way to bond with fellow campers, creating memories that extend beyond the course.
Weather-Ready Items
Packing Rain Gear: Waterproof Jacket, Pants, and Umbrella
Embrace Waterproof Gear for Rainy Days
Rain can strike unexpectedly, and being caught unprepared can put a damper on your golf game. When packing rain gear, prioritize a waterproof jacket and pants that offer both protection and breathability. These items shield you from rain while allowing moisture to escape, keeping you comfortable even during wet rounds.
Umbrella: Your Portable Shelter
An umbrella is a versatile accessory that offers instant protection from rain and even provides shade on sunny days. Invest in a sturdy, wind-resistant umbrella that can withstand various weather conditions. Whether you're shielding yourself from a sudden downpour or seeking respite from the sun, an umbrella is a valuable addition to your golf camp arsenal.
Sun Protection: Sunscreen, a Wide-Brimmed Hat, and UV-Blocking Clothing
Prioritize Sunscreen for Skin Safety
Spending hours on the golf course exposes your skin to harmful UV rays. Sunscreen is a non-negotiable item that protects your skin from sunburn and reduces the risk of long-term damage. Opt for a broad-spectrum sunscreen with a high SPF rating and reapply regularly for continuous protection throughout your rounds.
Stay Cool with a Wide-Brimmed Hat
A wide-brimmed hat serves a dual purpose: shielding your face and eyes from the sun's rays and keeping you cool during your game. Choose a hat with UPF (Ultraviolet Protection Factor) to provide extra sun protection, and opt for a style that suits your comfort and aesthetic preferences.
UV-Blocking Clothing for Comprehensive Protection
In addition to sunscreen and a hat, consider incorporating UV-blocking clothing into your attire. Many clothing brands offer specialized fabrics that effectively block UV rays, providing an extra layer of protection for your skin. These clothing options are lightweight and breathable, ensuring your comfort even on the hottest days.
Packing Strategies
Efficiently Using Luggage Space
Prioritize Necessities
Begin your packing journey by identifying the essentials. Lay out everything you plan to take and prioritize items that are crucial for your golf camp experience. This not only helps you avoid over-packing but also ensures that you have the space for items that truly matter.
Versatile Clothing Choices
Opt for clothing items that can be mixed and matched to create multiple outfits. Neutral colors and basics that complement each other enable you to create diverse looks without overloading your luggage. This strategy maximizes your options while minimizing the number of items you need to pack.
Travel-Friendly Gear
When packing for a golf camp, consider the functionality and versatility of your gear. Items that serve multiple purposes, such as a convertible backpack that can be used for both the golf course and leisure activities, are excellent space-saving choices.
Rolling vs. Folding Clothes
The Art of Rolling
Rolling your clothes rather than folding them can be a game-changer when it comes to optimizing space. Not only does rolling save room, but it also helps prevent wrinkles. Roll items tightly and arrange them strategically to make the most of your luggage's dimensions.
The Method of Folding
While rolling has its merits, folding still has a place in your packing strategy. Fold delicate items like collared shirts and blouses to minimize creases. Utilize the KonMari folding technique to create compact, organized stacks of clothing that fit neatly into your luggage.
Hybrid Approach
Consider a hybrid approach that combines rolling and folding for different types of clothing. For example, roll soft and wrinkle-resistant items like T-shirts and underwear, while folding dressier items that benefit from a more structured arrangement.
Frequently Asked Questions (FAQs)
What's the best way to pack golf clubs for travel?
Packing golf clubs for travel requires careful attention. Use a padded travel bag or case to protect your clubs. Remove loose accessories, cover clubheads, and secure the bag to prevent shifting during transit. Consider investing in a durable travel cover to ensure your clubs arrive in top condition.
How many pairs of golf shoes should I bring?
It's advisable to bring at least two pairs of golf shoes. This allows you to alternate between them, reducing wear on a single pair. Ensure they're comfortable and offer adequate grip for varying course conditions.
Are there restrictions on the type of golf attire allowed?
Many golf camps have specific dress codes. While specifics vary, collared shirts, golf shorts or pants, and golf shoes are commonly required. Check the camp's guidelines to ensure you meet their attire requirements.
Should I bring my own golf balls or are they provided?
While some golf camps provide balls, it's wise to bring your own supply. Familiar balls can enhance your performance. Pack enough for practice rounds, friendly matches, and potential losses.
How can I prevent blisters during long days of golfing?
To prevent blisters, invest in moisture-wicking socks that reduce friction. Ensure your golf shoes fit well and offer proper cushioning. Applying blister-prevention products to vulnerable areas can also help.
What's the recommended sunscreen SPF for outdoor activities?
For outdoor activities like golfing, experts recommend using sunscreen with an SPF of 30 or higher. Apply generously to all exposed skin, including face, neck, and ears. Reapply every two hours or more frequently if sweating heavily.
Is it necessary to bring a rain cover for my golf bag?
A rain cover for your golf bag is highly recommended. Weather can be unpredictable, and protecting your equipment from rain ensures it stays dry and functional throughout your camp experience.
Are there laundry facilities available at the camp?
While some camps offer laundry facilities, it's best to pack enough clothing for the duration of your stay. Quick-drying, moisture-wicking fabrics can help you stay fresh without needing frequent laundry access.
Can I rent golf equipment if I don't have my own?
Many golf camps offer equipment rental services. However, if you're more comfortable using your own clubs and gear, it's a good idea to bring them. Check with the camp beforehand to inquire about equipment rental availability.
What's the typical weather during a golf camp and how should I prepare?
The weather can vary, so it's important to research the climate of the camp's location during your chosen dates. Pack a range of clothing options to accommodate different conditions, including layers for cooler mornings and sun protection for warmer afternoons.
Conclusion: Your Golf Camp Adventure Awaits!
Congratulations! You've now equipped yourself with the knowledge and tips to master the art of packing necessary items for golf camp. As you embark on this exciting journey, remember that a well-organized packing list can greatly enhance your camp experience, ensuring that you have everything you need for both your time on the greens and moments of relaxation.
From essential golf gear like clubs, balls, and shoes to protective items like sunscreen and rain gear, you've learned how to curate a well-rounded collection of items that cater to your comfort, safety, and enjoyment. You're now ready to navigate the course, engage in camp activities, and improve your golfing skills with confidence.
As you pack your comfortable golf attire, prepare for unexpected weather, and arrange your personal items with care, keep in mind that every detail contributes to your overall camp experience. Staying hydrated, organized, and entertained ensures that you make the most of every moment, whether you're swinging on the course or winding down during downtime.
And let's not forget the importance of personal touches from home that bring a sense of familiarity and comfort to your temporary abode. Photos, postcards, and comfort items can make your living space truly your own, creating a cozy atmosphere that enhances your overall enjoyment.
As you embark on your golf camp adventure, don't hesitate to refer back to this comprehensive guide whenever you need a reminder or a quick reference. The tips and insights you've gained here are designed to make your packing process smooth, efficient, and stress-free.
So pack your bags with a cheerful spirit and an enthusiastic mindset. With your luggage neatly organized and your essentials at the ready, you're all set to embark on an unforgettable golf camp experience. The greens await your presence, the camaraderie of fellow campers beckons, and the opportunity to enhance your skills and enjoyment of the game is right around the corner. Have a fantastic time at your golf camp, and may your journey be filled with joy, improvement, and cherished memories.
Safe travels and happy golfing!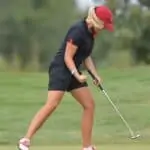 Daisy is the Founder and Editor in Chief of Golfs Hub. She is associated with Golf for more than 20 years. She got the inspiration from her father. She is a very private person & doesn't like to be photographed. She's worked in nearly every job in the golf industry from club fitting to instruction to writing and speaking. Now she is enjoying her retirement from day job... but not from Golf! Daisy lives in southeasternmost part of New York state with her family.