As an Amazon Associate, I earn from qualifying purchases. There is no extra cost to you. Thank you if you use our links; we appreciate it! Learn More.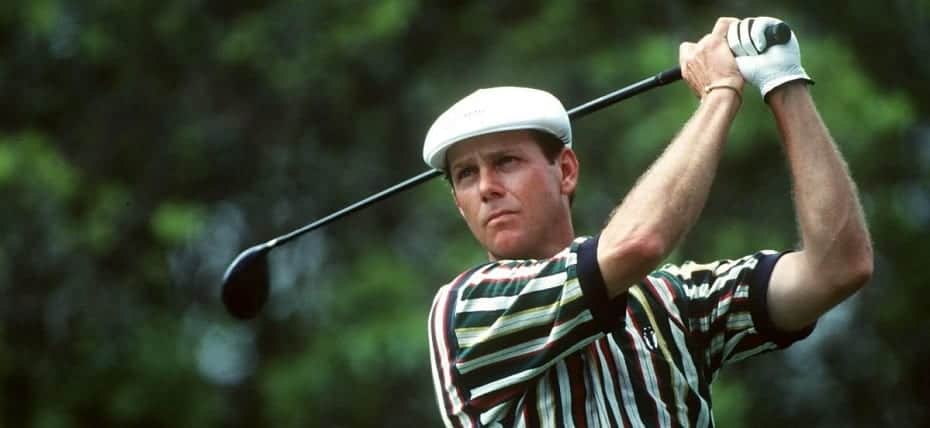 Whether it's women or men, some players often neglect a critical part of the game- dress etiquettes and styling the attire for the game to look better. Wearing the right attire when you hit the course is very important to feel good and confident, which can help you perform better.
Therefore, everything should be on point to give 100 percent on the course, from paying attention to your game strategies to proper dressing. So, grab the best golf attire and follow the following five styling tips to look great on the course.
Like other games, like tennis, cricket, there is some dress etiquette for golf players globally when they are on the course. First of all, whether it is golf attire for men or golf attire for women, make sure everything you are wearing from head to toe is perfectly tailored.
In addition, you should avoid wearing oversized and overly tight clothes since these may make you feel uncomfortable while playing. And, always go for the best quality fabrics to enhance your look.
Talking about the tops, try to wear tops with a collar. And the sleeves could be the full or short length, but it is a general fact that full sleeve shirts may restrict the movement of your arms while playing, so many people try to avoid them and prefer the latter.
Also, dress up according to the weather, if it is hot, you can go for shorts with decent length, and for winters, Khaki pants look stylish and professional. You can pair your khakis with everything. Moreover, jeans are a big no for golf players. Without proper dress code and styling, you may feel that you belong to your golf club. Therefore, choose your golf attire keeping all these points in mind.
Nowadays even hoodies are acceptable for golf! If you are in LA, then Dimepiece LA would be the perfect choice for shopping for hoodies, sweatshirts, and beanies online!
Read: What hand do you wear a golf glove on?
2. Remember to Style your Feet
Another important factor in golf dressing is golf shoes to compliment your look. Over the years, golf shoes have changed a lot, and now they look more like professional athletic shoes. While choosing golf shoes pay attention to the color, material, designing and, most importantly, the size of the shoes.
In addition, you can get golf shoes with spikes and without spikes. The right shoes give you comfort and stability while swinging. Keep in mind that your shoes should be breathable so that they can soak the sweat, making it easy for you to play. These will prevent blisters too.
Another thing that adds to your attire is socks. If you have spent time selecting the most impressive attire, you would not want your socks to be a nuisance for you and unsightly for the others. Therefore, wear socks with ankle length. If you are wearing high-cut socks, these may slide down and make you uncomfortable while your game is on.
3. Play with Colors and Patterns
The right choice of colors adds to your appearance on the course. And, colors are most welcomed on the course, so don't hesitate to match the colors and patterns of your complete attire. However, avoid going overboard and blend all the essentials of your attire wisely.
Also, try to pair the bright colors with light tones to neutralize your look. Wearing patterns while golfing is also in trend but make sure you wear a pattern with bold color as a base and vice versa.
4. Don't Forget Accessories
You can use accessories to get a personalized look for your game. Accessories not only enhance your look but, at the same time, can help you in your game. The best example is golfing gloves. Gloves not only give style to your attire but also protect your hands and offer better grip.
Read: What to consider before Choosing the best golf gloves for winter?
You can also save your eyes from the sun by adding a hat and sunglasses to your attire. Furthermore, to keep the golf attire for women simple and elegant, stay away from wearing long necklaces and earrings that might get entangled and interrupt your game. Moreover, you can wear a sweatproof and waterproof watch or GPS watch to complete your look.
5. Keep it Simple
You can be yourself at the same time obeying the rules of your golf club. You can wear your favorite colors, patterns, and accessories but all you need to do is keep it elegant and professional. For this, you can prefer wearing single color belts, light color socks, white hats, etc. Try new trends and fashion statements to have a rocking look on the golf course.
Take away…
The right choice of golf attire not only makes you look classy but also helps to improve your game. Follow the basic rules, mix and match different outfits and choose the one that suits you the most and gives you comfort. Then, try the tips mentioned above for your next game, and you will surely see the difference in your confidence for your next game.
Amazon and the Amazon logo are trademarks of Amazon.com, Inc, or its affiliates.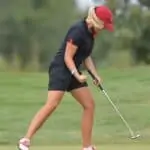 Daisy is the Founder and Editor in Chief of Golfs Hub. She is associated with Golf for more than 20 years. She got the inspiration from her father. She is a very private person & doesn't like to be photographed. She's worked in nearly every job in the golf industry from club fitting to instruction to writing and speaking. Now she is enjoying her retirement from day job... but not from Golf! Daisy lives in southeasternmost part of New York state with her family.