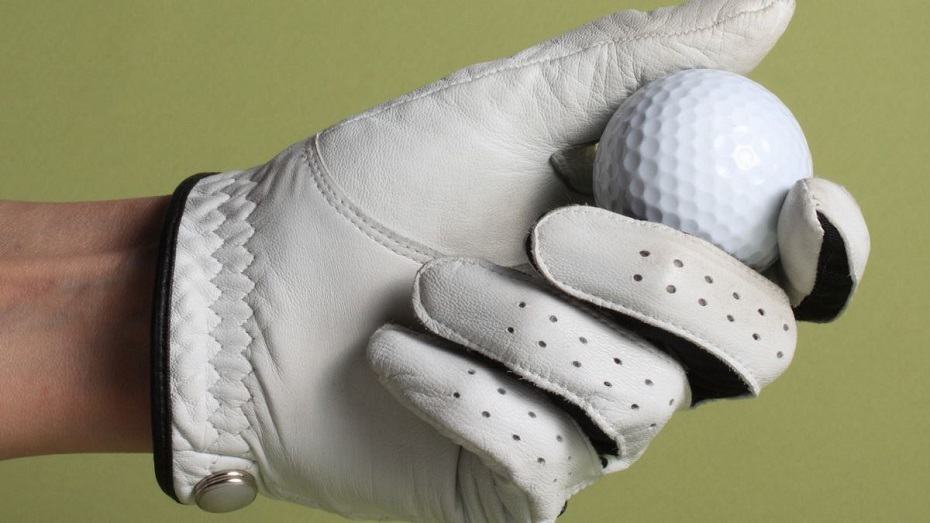 When the talk is on around golf gears and accessories, gloves are the most ignored materials here. But wearing gloves is very common with most of the golfers whereas the novice don't go without one. Now, what hand do you wear a golf glove on is a frequent query that warrants precise and accurate answer. Read on to learn about the urgency and proper placement of a piece or a pair of glove(s).
Do Golfers Wear A Glove And Why?
The reasons are many why golfers wear gloves while playing but they are pretty clear. Safety and convenience are the two prime causes the golfers take shelter beneath a second skin. Golf swing being a tricky and swift task that needs a firm grip of the clubs can cause the bare palm blister or peeled off. And the urgency of golf is felt after sore palm and so the novice golfers should ensure the protection of a top quality glove pair. Thus they can make the best of their shot while keeping the hands unhurt.
As for convenience, it also depends on the fit and size of the gloves that we will cover later on.
Suppose, you have got a snug pair of gloves and what can they change?
A great lot….
To have the max of the golf swing, you must have a firm grip around the club with both of your hands. Now, your active hand may not need the protection or the convenience of the gloves as it will remain static all through the swing. But it is your lead hand staying above the active hand will be in need of good grip of the club. This is the reason most golfers wear a single piece of glove and that is on the lead hand.
Not to grow a wrong impression that a snugly fit pair of gloves can enable an amateur golfer swing like the most expert or pro ones. At best, it can make it possible for the hand to keep the club firmly held in the grip and it will not slip. Yes, while it can help you fix your finger position, your golf glove hand should feel free to move at need.
Read: Considerations before Choosing the best golf gloves for winter
What Hand Do You Wear A Golf Glove On?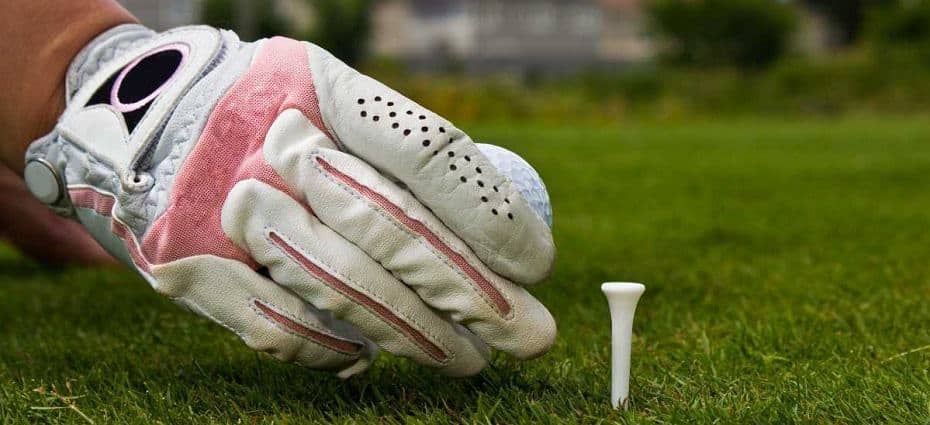 While the question is a misnomer for a veteran golfer, this as crucial for an amateur golfer to have a clear answer to it. The answer is not that tough and peculiar as most of the golfers wear a single glove on their weak hand. The hand the golf enthusiasts know to be the lead hand.
To make it even clear, the right-handed golfers would prefer a glove to bite around their left hand while the left-handed one choose it to wear on the left hand. Not to repeat, we have covered extensively why the golfers need a glove on their lead hand.
In line with, there are numerous golfers in the scenario that wear gloves on both the hands. And some of the golfers and many of them veteran golfers wear no glove at all and they keep this habit of not covering a hand for their convenience.
That proves that while some may feel that a pair of fit gloves or a single glove can keep him unhurt and help him play the best shot helped by a good club grip, some may feel quite the opposite. They may take it a hassle to put extra things on hand and it may deter their instinctive performance.
Having said that, wearing glove on lead hand is the common scenario but the novice should not take it as a golf etiquette.What hand do you wear a golf glove can be determined but it is uncertain how long they would keep it on. Some put it off just after the swing and do not feel the need for glove at tee time or short shots or putting. They do so, may be, to have a better on short shots that glove may stand in the way of.
What About The Size And Fit?
This is quite an objective selection and not a tough thing to find the right size and fit. As for availability, golf gloves manufacturers offer multiple size, shape, and materials to choose from. Therefore, it will not be that tough for you to find the right glove for you as you can try the target pair of gloves until you find the right fit.
But you must be aware of one thing if you are a novice golfer wanting to master over the golfing craft. There is difference between snug fit and constriction. The pair of gloves you have decided for must fit your fingers while they must be breathable. By fit and without constriction, we mean to say that you must be able to make a ball out of your fingers with the gloves put on. There should not be any constriction to movement of the fingers but there shouldn't be any loose end either.
In a word, golf gloves for right handers or left-handers must not cut off the blood circulation and decrease the movement of your hand.
Takeaway…
In light of the discussion above, we can say that you need to know about the gloves and their merits whether you are novice or a veteran golfer with low-handicap. And the in-depth analysis and all the relevant information will better answer to what hand do you wear a golf glove on.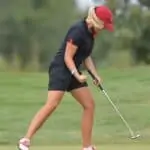 Daisy is the Founder and Editor in Chief of Golfs Hub. She is associated with Golf for more than 20 years. She got the inspiration from her father. She is a very private person & doesn't like to be photographed. She's worked in nearly every job in the golf industry from club fitting to instruction to writing and speaking. Now she is enjoying her retirement from day job... but not from Golf! Daisy lives in southeasternmost part of New York state with her family.