So, you are a lover of the game golf, just like us, right? Also, as for the love of this game, you always wanted to explore, explore more about the game, explore new courses near and far. And when it comes to the point of traveling on air with golf kits, you start to get a bit worried. Because, most of the people, to whom you could ask about this experience, will tell you that flying with golf clubs is a hectic idea.
Well, It's hectic indeed if you don't know the proper ways and tricks for carrying a golf bag in flight. But what are the tricks?
Well, we are here to help you and answer all your queries to the question how to fly with golf clubs.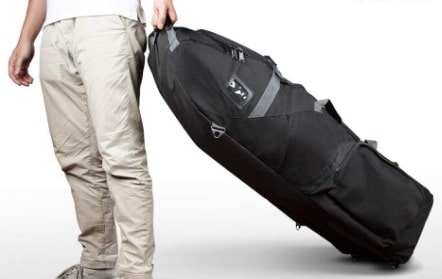 Well, to get a safe and sound air trip for both you and your golf bag, you must follow some simple strategies.
Like:
Check the terms and conditions of the airlines and also the charge rates (if any) for golf bags and also keep a clear idea of overweight charging and penalties. It will reduce the risks or being in any type of unwanted situations in golf clubs travel.
Get on a nonstop flight if possible. The fewer hands you can engage to move the bag, the safer it will remain.
Get a proper protection method for your clubs, which has to be strong and durable. Durable golf bags are the most preferred item in this case. But there are other options too like hard shell covers or hard cases. Even proper wrapping with cardboard and tape can do the job as well.
Reduce the number of golf balls you are carrying with you. Golf balls are heavy, and a group of those can really put extra pressure on the weight scale. So better be economic while carrying golf balls.
Wrap your clubs up, maybe with a towel, extra clothes or just get a golf club jacket. The heads of the clubs mostly remain exposed, so you have to protect them.
Always make a checklist of what to pack for a golf trip and pack according to that. It reduces the risks of leaving any necessary thing behind, which's absence might ruin the excitement of the tour.
How To Fly With Golf clubs?
Now let's focus on the proper ways to ensure safe travel with golf clubs. First things first, pack your bag accordingly with all the necessary items. It's better if you can put all the things in a durable golf bag or hard case. If the bag seems too heavy or generates any weight-related issue, then simply wrap up your clubs with clothes and wrap the whole bundle with cardboard and tape.
After packing, attach an identity card with it, containing your name, email/any contact medium. Add an easily noticeable object to your golf bag or package. Like, colorful strings or a sticker. And one last thing, as we said before if possible then get on a non-stop flight. So do your preparations accordingly and hope for the best.
Flying With Golf Clubs Without A Golf Bag
Our main focus is here how to travel with golf clubs. The safest way is by simply packing them in a golf bag. But there are several drawbacks and disadvantages of a golf bag, which we will discuss later.
So then, how can we fly with golf clubs without a golf bag?
For that, you have to look for an alternate method. Like, tape together with your longest iron with your driver. Then tape down your second-longest iron with three/five would club. Similarly, make small bundles of clubs. Then put them in a long pocketed bag or wrap the whole bundle with cardboard and tape. Thus, you are good to go.
Advantages & Disadvantages Of Using Golf Travel Bag
Advantages & Disadvantages Of Not Using Golf Travel Bag
How To Bring Golf Clubs On A Plane?
Well, we have stated many ways of golf club travels. Now if you are set to get on a flight with your clubs, ensure these following steps:
How Much Does Airlines Charge For Golf Clubs?
Actually, there's no fixed charge for such items. It depends on the policies of that Airline's policies. On the other hand, there are many airlines who don't charge any extra cash for carrying golf bags as long as the bag falls in between their weight restrictions. So, the best solution to this is to check the baggage pricings (if any) of the airlines before booking any flight.
Whatever airlines you choose, make sure you pack your luggage according to their conditions, otherwise, you have to pay up extra bucks.
Frequently Asked Questions
Traveling or flying golf bags is no big hassle if you get the proper guidelines and follow them accordingly. But if not, then that can turn out to be your biggest nightmare and ruin the whole excitement of the trip.
Our mission is to save you from that disaster. That's why, we discussed best way to travel with golf bags of how to fly with golf clubs here. We are sure that, if you follow the instructions or suggestions provided here, then traveling around with your golf clubs and bags won't be a big issue for you.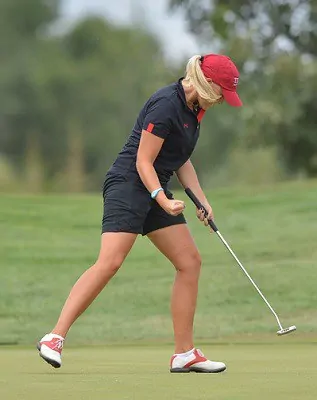 Daisy is the Founder and Editor in Chief of Golfs Hub. She is associated with Golf for more than 20 years. She got the inspiration from her father. She is a very private person & doesn't like to be photographed. She's worked in nearly every job in the golf industry from club fitting to instruction to writing and speaking. Now she is enjoying her retirement from day job… but not from Golf! Daisy lives in southeasternmost part of New York state with her family.