Welcome to the world of golf, where precision, skill, and strategy combine to create an exhilarating sport enjoyed by enthusiasts around the globe. As you step onto the lush green fairways, the anticipation of a great game ahead fills the air. Yet, amidst the excitement lies a challenge that every golfer must face – the dreaded golf penalties.
Picture this: you line up the perfect shot, envisioning the ball soaring through the air towards the flag, but instead, it veers off-course, landing in a sand trap or tangled in the rough. Frustration sets in as you realize the penalty strokes stacking up against your scorecard, tarnishing an otherwise enjoyable round.
But fear not, for this comprehensive guide on How to avoid golf penalties is here to transform your game and help you navigate the course with finesse, avoiding those pesky penalties that hinder your progress. Whether you're a seasoned golfer seeking to fine-tune your skills or a beginner eager to learn the ropes, we've got you covered.
Throughout this journey, we'll delve into the intricate world of golf rules, gaining a deeper understanding of the penalties that lurk around every corner. From mastering the fundamental techniques to refining your course management strategies, we'll equip you with the knowledge and tools to emerge triumphant on the green.
So, let's tee off on this golfing adventure together, discovering the secrets to playing penalty-free golf and unleashing your true potential on the course. Grab your clubs, lace up your golf shoes, and get ready to embark on a remarkable quest towards golfing excellence. Your tee time awaits – let's get started!
Understanding the Impact of Golf Penalties
Golf penalties have a profound impact on a player's performance and overall experience on the course. These punitive strokes can significantly influence the outcome of a round, turning what could have been a triumphant victory into a frustrating defeat. Understanding the implications of golf penalties is essential for every golfer aiming to improve their game and elevate their skills.
Scorecard Setbacks: One of the most evident impacts of golf penalties is the effect on the player's scorecard. Each penalty stroke adds to the total score, pushing it higher and further away from a desirable outcome. Whether it's a stroke lost due to an out-of-bounds shot or an extra swing in a hazard, these penalties can quickly escalate, leaving golfers grappling to regain lost ground.
Mental Toll: Golf is not merely a physical game but also a mental one. Penalties can take a toll on a player's confidence and composure. With each mishap, doubt may creep in, leading to self-criticism and increased pressure on subsequent shots. Over time, this negative mindset can hinder performance and lead to a spiral of frustration.
Momentum Shift: Penalties have the power to disrupt a player's momentum. A well-executed series of shots can be instantly thwarted by a penalty stroke, derailing the flow of the game. Maintaining momentum is crucial in golf, as it boosts confidence and creates a positive rhythm, enabling golfers to string together successful shots.
Time Consumption: Dealing with penalties can consume valuable time during a round of golf. Whether it's searching for a lost ball or taking relief from a hazard, these moments interrupt the pace of play and can lead to longer rounds. Slow play affects not only the player but also their fellow golfers, causing frustration and impeding the overall enjoyment of the game.
Competitive Disadvantage: In competitive golf, penalties can be the deciding factor between victory and defeat. Even a single stroke can separate the winner from the runner-up, highlighting the importance of playing penalty-free golf to gain a competitive edge.
Course Management Challenges: Golf penalties often arise due to poor course management decisions. Players may attempt overly aggressive shots or fail to account for hazards strategically. Understanding the impact of penalties reinforces the need for prudent decision-making and thoughtful shot selection to navigate the course successfully.
Learning Opportunity: On a positive note, penalties can serve as valuable learning opportunities. Analyzing the reasons behind each penalty can help golfers identify weaknesses in their game and areas for improvement. Embracing these lessons and making necessary adjustments can lead to substantial progress in one's golfing journey.
Importance of Avoiding Penalties for Better Performance
Let's explore the reasons why avoiding penalties is crucial for elevating your performance on the course:
Scorecard Impact: The most obvious reason for avoiding penalties is the impact on your scorecard. Every penalty stroke adds to your total score, increasing the challenge of achieving a favorable outcome. By playing penalty-free golf, you set the stage for a competitive advantage and position yourself for success.
Consistency and Confidence: Penalties can shatter the rhythm and consistency of your game. Each mishap can erode your confidence, leading to self-doubt and second-guessing your abilities. On the other hand, avoiding penalties instills a sense of confidence, allowing you to focus on executing your shots with precision and control.
Mental Resilience: Golf is as much a mental game as it is a physical one. By avoiding penalties, you cultivate mental resilience and fortitude. Overcoming challenges without succumbing to frustration demonstrates your ability to stay composed under pressure, a quality that can significantly impact your overall performance.
Time Management: Penalties can consume valuable time during a round, leading to slower play. By avoiding penalties, you contribute to the efficient flow of the game, enhancing the experience not only for yourself but also for your fellow golfers.
Course Management Mastery: Avoiding penalties requires thoughtful course management. By honing your course management skills, you learn to strategize and play smarter golf. Carefully navigating hazards and making sound decisions on the course positions you for success on each hole.
Competitive Edge: In competitive golf, avoiding penalties is a game-changer. Tournaments can be won or lost by a single stroke, and minimizing penalties gives you a competitive edge over your opponents. It allows you to maintain control over your destiny and contend for top positions on the leaderboard.
Enjoyment and Passion: Golf is a game of enjoyment and passion. The frustration caused by penalties can dampen the pleasure of the sport. By playing penalty-free golf, you can fully immerse yourself in the game, appreciating the beauty of the course and the joy of hitting well-executed shots.
Skill Refinement: Avoiding penalties encourages you to refine your golfing skills. Whether it's perfecting your swing, improving your short game, or developing better course management strategies, the pursuit of penalty-free golf drives you to continuously enhance your abilities.
Personal Growth: Golf is an avenue for personal growth and self-improvement. Avoiding penalties challenges you to overcome obstacles and learn from mistakes. It fosters a growth mindset that extends beyond the course and into other aspects of life.
Long-Term Progress: Lastly, the importance of avoiding penalties lies in the long-term progress it facilitates. Consistently playing penalty-free golf not only leads to better scores but also lays the foundation for continuous improvement and an enduring passion for the game.
Golf Rules and Penalties: Mastering the Art of Playing Penalty-Free
Understanding the rules not only ensures fair play but also plays a vital role in helping you avoid golf penalties, which can significantly impact your overall performance.
Overview of Golf Rules and Regulations
Golf is a sport with a rich history, and its rules have evolved over time. The Rules of Golf, as governed by the United States Golf Association (USGA) and the Royal and Ancient Golf Club of St. Andrews (R&A), serve as the guiding principles for golfers worldwide.
From tee to green, each aspect of the game has specific rules that players must adhere to. These rules cover various aspects, including equipment standards, player conduct, and how to proceed when your ball lands in different areas of the course. Taking the time to familiarize yourself with these rules will undoubtedly enhance your golfing experience.
Importance of Knowing the Rules to Avoid Penalties
Knowledge of the rules is essential for every golfer, whether you are a seasoned pro or a beginner. Ignorance of the rules can lead to penalty strokes that may ultimately affect your scorecard and hinder your performance.
For instance, not knowing the proper procedures for taking relief from hazards or understanding when to declare a ball out of bounds can result in unnecessary penalty strokes. By gaining a comprehensive understanding of the rules, you equip yourself with the tools to make informed decisions on the course, minimizing the risk of incurring penalties.
Read: Golf Penalty Rules
Analyzing the Impact of Each Penalty on Your Game
The consequences of golf penalties extend beyond just adding a stroke to your scorecard. Penalties can have a psychological impact, affecting your focus and confidence. Each stroke lost due to a penalty can chip away at your momentum, hindering the flow of your game.
Furthermore, penalties can disrupt your course management strategy. Poor decision-making on the course may lead to penalties, forcing you to reassess your approach and adopt a more strategic mindset.
How To Avoid Golf Penalties?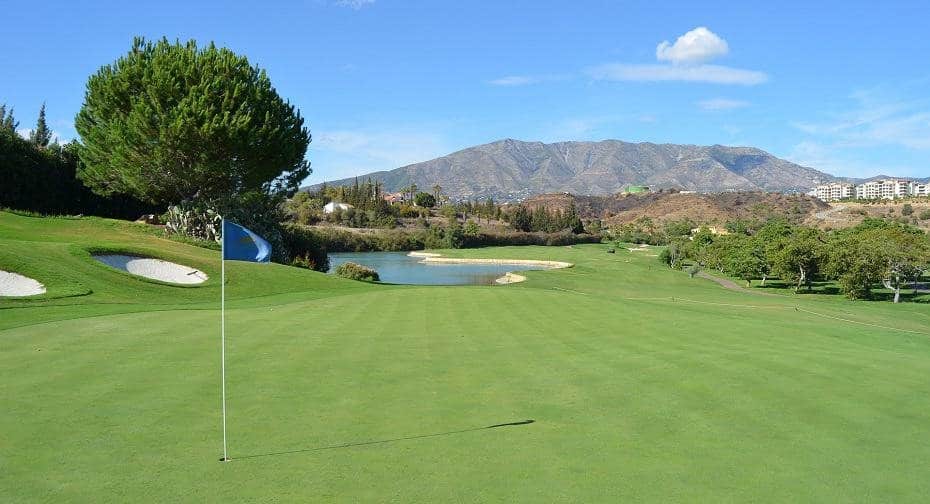 Preparing Mentally and Physically
Avoiding golf penalties requires a comprehensive approach that starts with assessing your skills, developing a pre-shot routine, and staying focused amidst potential distractions. Let's delve into these essential aspects that will elevate your golfing game and help you steer clear of those pesky penalties.
The Role of Mental Focus in Avoiding Penalties
Mental focus is the cornerstone of penalty avoidance in golf. As golfers step onto the tee box or approach the green, maintaining a clear and unwavering focus can mean the difference between a well-executed shot and an errant one. A few essential aspects of mental focus to consider are:
1. Pre-Shot Routine
Establishing a consistent pre-shot routine helps golfers enter a state of concentration and readiness before each shot. A well-defined routine can include visualizing the shot, selecting the club, taking practice swings, and setting up for the shot with purpose.
2. Mindful Decision-Making
Remaining present and mindful during decision-making is vital in avoiding penalties. Golfers must assess the risk-reward scenarios and select shots that align with their abilities and the current course conditions.
3. Bouncing Back from Mistakes
Golf is a game of resilience, and mental focus plays a crucial role in bouncing back from mistakes. Rather than dwelling on a missed shot or penalty, golfers must maintain a positive attitude and shift their focus to the next shot.
Assessing Your Skill Level
Knowing Your Strengths and Weaknesses in Golf
Every golfer possesses unique strengths and weaknesses that shape their performance on the course. Perhaps you have a powerful drive or excel at precision putting, while navigating tricky hazards may be your challenge. Understanding your capabilities is the first step in minimizing penalties.
Take the time to assess your game objectively. Reflect on past rounds, identify patterns in your play, and pinpoint areas where penalties tend to occur. This self-awareness allows you to focus on honing your strengths while working on your weaknesses to reduce the likelihood of penalties.
How Skill Assessment Can Help Avoid Penalties?
Assessing your skills goes beyond mere self-reflection. Seek the input of a golf instructor or a trusted playing partner. A professional assessment can provide valuable insights into your technique, course management, and mental approach to the game.
Based on this assessment, tailor your practice sessions to target specific areas that need improvement. Practice with purpose, addressing those aspects that often lead to penalties. By doing so, you can build the confidence and competence necessary to navigate the course with finesse.
Developing a Pre-Shot Routine
Importance of a Consistent Pre-Shot Routine
A consistent pre-shot routine is the cornerstone of a golfer's mental and physical preparation. It sets the stage for each shot, ensuring focus, and minimizing errors that may lead to penalties. Establishing a routine that works for you instills a sense of familiarity and comfort on the course.
Your pre-shot routine can encompass various elements, such as visualizing the shot, taking practice swings, and evaluating the target. A well-honed routine fosters mental clarity and instills confidence in your abilities, reducing the risk of making avoidable mistakes.
How a Pre-Shot Routine Can Reduce Errors and Penalties?
The pre-shot routine serves as a psychological anchor, helping you maintain composure under pressure. By following a consistent routine, you create a mental buffer against distractions and nervousness that may contribute to penalties.
Moreover, the physical aspect of the routine ensures you approach each shot with the same focus and technique. This consistency minimizes errors caused by rushed or unprepared swings. With a well-practiced pre-shot routine, you position yourself to execute shots with precision, reducing the likelihood of penalties.
Staying Focused and Avoiding Distractions
Techniques to Stay Focused During the Game
Golf demands unwavering focus throughout a round, from the first tee to the final putt. Staying in the present moment and blocking out distractions are essential in avoiding penalties.
Practice mindfulness techniques, such as deep breathing and visualization, to center your mind on the task at hand. Embrace a positive mindset and focus on each shot individually, without dwelling on past mistakes or anticipating future challenges.
How Distractions Can Lead to Penalties?
Distractions on the golf course can be subtle yet impactful. External factors like weather conditions, noise, or other players can disrupt your concentration. Internally, negative self-talk or dwelling on past errors may lead to unnecessary penalties.
By acknowledging and mitigating distractions, you maintain control over your game. A focused approach allows you to make better decisions and execute shots with greater accuracy, ultimately helping you avoid the penalties that may result from lapses in concentration.
Techniques for Staying Calm Under Pressure
Golfers face moments of pressure and stress, especially when attempting critical shots or facing challenging holes. Staying calm under such circumstances can help golfers maintain composure and execute shots with confidence. Some techniques for staying calm include:
1. Controlled Breathing
Deep, controlled breathing can help golfers relax and center themselves before hitting crucial shots. Taking a few deep breaths before each shot can calm the nerves and enhance focus.
2. Visualization
Visualization is a powerful tool used by top athletes to prepare for success. Golfers can mentally rehearse their shots, picturing the ideal trajectory and landing spot. This technique builds confidence and primes the mind for success.
3. Positive Self-Talk
Encouraging and positive self-talk can combat self-doubt and anxiety on the course. Golfers can use affirmations such as "I am capable" or "I can handle this shot" to reinforce a positive mindset.
4. Focusing on Process, Not Outcome
Focusing on the process rather than the outcome can alleviate pressure. Instead of fixating on the result, golfers can concentrate on their routine and execution, trusting that a well-executed shot will yield positive results.
Visualizing Successful Shots and Minimizing Mistakes
Visualizing successful shots is a key aspect of mental preparation in golf. When golfers vividly imagine their shots, it enhances muscle memory and confidence, leading to improved performance. Some techniques for effective visualization include:
1. Mental Rehearsal
Before stepping up to the ball, golfers can mentally rehearse the shot in detail, from the setup to the follow-through. This process primes the mind and body for executing the shot precisely.
2. Positive Imagery
Visualizing shots with positive outcomes reinforces the belief in one's abilities. Golfers can imagine their ball landing on the fairway or sinking into the cup, creating a sense of accomplishment before the actual shot.
3. Learning from Mistakes
Mistakes are inevitable in golf, but golfers can learn from them and avoid repeating them. Rather than dwelling on errors, golfers can acknowledge them as learning opportunities and make necessary adjustments for future shots.
Mastering the Fundamentals
Perfecting Your Swing Technique
Importance of Proper Swing Mechanics
The golf swing is the backbone of the game, and proper mechanics are paramount to success. A well-executed swing generates power, accuracy, and consistency. Understanding the mechanics ensures that your shots are controlled and intentional, reducing the risk of penalties due to errant shots.
The golf swing involves a sequence of movements, from the setup to the backswing, downswing, and follow-through. Each phase must be synchronized and balanced to deliver optimal results. Investing time in learning and refining your swing mechanics sets the stage for precision and proficiency on the course.
How to Correct Swing Flaws to Avoid Penalties?
Even the most skilled golfers encounter swing flaws that lead to penalties. Common issues include slices, hooks, and topped shots. Identifying these flaws and working with a golf instructor or coach to correct them is essential.
With targeted drills and practice, you can address swing flaws and replace them with sound techniques. As you refine your swing, you gain better control over the ball's trajectory and distance, significantly reducing the likelihood of penalties caused by wayward shots.
Precision in Club Selection
Understanding the Right Club for Each Shot
Choosing the appropriate club for each shot is a strategic aspect of golf that impacts performance significantly. Different clubs have distinct lofts, distances, and shot-making capabilities. Understanding the characteristics of your clubs empowers you to make informed decisions on the course.
Consider factors such as distance to the target, wind conditions, and potential hazards when selecting a club. Opting for the right club ensures that your shots are accurate and well-suited to the situation, minimizing the risk of penalties due to misjudged shots.
How Improper Club Selection Can Result in Penalties?
Misjudging club selection can lead to penalties in various ways. Using a club that does not carry the required distance may result in falling short of the target, while an overly powerful club could send the ball past the green into trouble.
Additionally, selecting the wrong club for shots from hazards or tricky lies may lead to further complications. By honing your club selection skills, you position yourself for more successful shots and avoid the penalties that arise from suboptimal choices.
Developing Accurate Putting Skills
Tips for Improving Putting Accuracy
The art of putting can make or break your game. Precision on the greens is crucial for avoiding penalties and maximizing scoring opportunities. Developing accurate putting skills requires a combination of technique, feel, and mental composure.
Focus on maintaining a steady and controlled stroke, with the putter face square to the target. Work on distance control and speed, ensuring that your putts reach the cup without overshooting or coming up short. Putting practice drills can improve your accuracy and build confidence in your short game.
Avoiding Penalties Through Better Putting
Putting penalties can be especially frustrating, as they often occur close to the hole. Missing short putts or three-putting can have a detrimental impact on your scorecard. By mastering your putting skills, you reduce the risk of these costly errors.
A consistent and reliable putting stroke instills confidence in your ability to sink putts under pressure. As you become more adept at reading greens and judging distances, you will encounter fewer penalties and capitalize on scoring opportunities.
Course Management Strategies
Reading the Course
Analyzing the Layout and Features of the Golf Course
Before teeing off, take a moment to assess the golf course's layout and features. Familiarize yourself with the placement of hazards, bunkers, water bodies, and out-of-bounds areas. Understanding the layout allows you to strategize your shots effectively and select appropriate targets.
Pay attention to the positioning of doglegs and the overall layout of each hole. Take note of elevation changes and prevailing wind direction, as these factors can influence club selection and shot trajectory. Armed with this knowledge, you can approach each hole with a well-informed game plan.
How Course Knowledge Can Help You Avoid Penalties?
Course knowledge is an invaluable asset when it comes to avoiding penalties. By understanding the layout and features, you can anticipate potential challenges and plan your shots accordingly. Strategic play enables you to steer clear of hazardous areas and opt for safer shot options, reducing the risk of penalties.
Moreover, knowing the course instills confidence in your decision-making, ensuring that you make informed choices under pressure. As you become intimately familiar with the course, you gain a competitive advantage that can translate into a more successful and penalty-free round.
Playing Safe vs. Taking Risks
When to Take Calculated Risks in Golf?
Golf offers opportunities for bold plays and calculated risks, but knowing when to take them is crucial. Calculated risks can pay off handsomely, setting up birdie opportunities or better positioning for approach shots. However, risk-taking should be grounded in a thorough assessment of the potential rewards and consequences.
Consider the current state of your game, the conditions on the course, and your overall score. Taking risks when you are already in a favorable position or when the rewards outweigh the risks can lead to rewarding outcomes.
Understanding the Consequences of Risky Shots
While calculated risks can yield rewards, they also carry the potential for penalties. Risky shots that miss their mark may find hazardous areas or out-of-bounds, resulting in stroke penalties and compromising your score.
Evaluate the potential consequences of each risky shot, and be willing to play conservatively if the risks outweigh the benefits. Striking a balance between playing safe and taking calculated risks is essential for avoiding unnecessary penalties and maintaining control over your round.
Avoiding Hazardous Areas
Identifying and Avoiding Hazards on the Golf Course
Hazards, such as bunkers, water bodies, and dense roughs, present challenges that can lead to penalties if not navigated carefully. Before taking each shot, identify potential hazards in your line of play and strategize to avoid them.
Consider your shot trajectory and landing areas, taking into account any potential hazards that may come into play. In situations where avoiding a hazard seems unlikely, opt for a safer shot selection or consider laying up to a more favorable position.
Techniques for Playing Around Hazards Safely
When confronted with hazards, employing smart techniques can help you navigate safely without incurring penalties. For instance, consider using a higher lofted club or adjusting your stance to escape bunkers with finesse.
When water hazards are in play, take an approach that minimizes risk, such as laying up or aiming for a safer landing area. These techniques allow you to manage hazards with greater control, reducing the likelihood of penalties and positioning you for more favorable shots.
Handling Challenging Situations
Recovering from a Bad Shot
Tips for Bouncing Back After a Poor Shot
Even the best golfers occasionally hit a poor shot, but the ability to bounce back swiftly is what sets them apart. After a disappointing shot, take a deep breath, and regroup mentally. Avoid dwelling on the mistake and instead, focus on the next shot with a positive mindset.
Visualize the desired outcome, and commit to a plan for executing the shot effectively. Embrace a growth mindset that sees mistakes as opportunities for improvement. By adopting a resilient approach, you can swiftly recover from bad shots and prevent them from snowballing into multiple penalties.
Minimizing the Impact of a Mistake
While a bad shot can be disheartening, it doesn't have to dictate the rest of your round. Minimize the impact of mistakes by employing damage control strategies. If you find yourself in a difficult position, opt for a conservative shot to safely advance the ball and regain control.
Strategically manage your expectations and avoid risky attempts to make up for the mistake immediately. Focus on making sound decisions, even if it means taking an extra stroke or two to recover. By adopting a methodical approach, you can limit the damage and maintain a strong position on the course.
Dealing with Pressure
Strategies for Managing Pressure on the Golf Course
Pressure is an inherent aspect of golf, and how you manage it can determine your success. One effective strategy is to stay present and focus on the process rather than the outcome. Trust in your skills and preparation, and channel your energy into executing each shot to the best of your ability.
Practice mindfulness techniques to stay grounded and calm during high-pressure situations. Deep breathing exercises and visualization can help center your mind and alleviate nerves. Remember that golf is a game, and while competition is intense, maintaining perspective can help ease pressure.
How Nerves Can Lead to Penalties and How to Cope?
Nerves and pressure can influence decision-making on the course, leading to avoidable penalties. Under pressure, golfers may attempt overly aggressive shots or deviate from their regular routine, resulting in errors.
To cope with nerves, stick to your pre-shot routine, as it provides familiarity and consistency. Embrace a positive attitude, and view challenges as opportunities to showcase your skills. Build mental toughness by learning from past experiences and developing a resilient outlook.
Practice Strategies
Incorporating Realistic Scenarios in Practice
Simulating Game Situations During Practice
While hitting balls at the driving range is essential, incorporating realistic scenarios during practice sessions can take your game to the next level. Replicate on-course situations, such as uneven lies, tricky bunker shots, and shots from the rough. This approach provides a holistic experience that better prepares you for actual rounds.
Consider setting up a mock course layout and playing through it during practice. Visualize the fairways and greens, and imagine the potential challenges each hole presents. Practicing in this manner enhances your adaptability and decision-making skills, which are instrumental in avoiding penalties.
How Practicing Under Pressure Can Reduce Penalties?
Golfers often face pressure situations during rounds that can influence performance and lead to penalties. By practicing under simulated pressure conditions, such as time constraints or competitive scenarios, you can build mental resilience and composure.
Practicing under pressure helps you develop coping mechanisms to handle nerves and anxiety effectively. As a result, when faced with similar situations during actual rounds, you are better equipped to stay composed and make well-informed decisions, reducing the likelihood of penalties.
Seeking Professional Guidance
Benefits of Golf Lessons and Coaching
No matter your skill level, seeking professional guidance through golf lessons and coaching can be transformative for your game. Golf instructors can offer expert insights into your swing mechanics, course management, and mental approach to the game.
During lessons, instructors identify areas for improvement and tailor practice plans to address your specific needs. They can identify swing flaws that may lead to penalties and offer corrective measures to rectify them. With personalized guidance, you can streamline your practice efforts and make steady progress.
Working with Instructors to Improve Your Game
Developing a strong working relationship with your golf instructor is essential for long-term improvement. Embrace a growth mindset, and be open to feedback and constructive criticism. Your instructor's expertise will guide you through the intricacies of the game, including strategies to avoid penalties.
Establish clear goals with your instructor and collaborate on practice routines that align with your objectives. Regular lessons provide accountability and a structured approach to practice. As you work hand-in-hand with your instructor, you'll witness substantial improvements in your game, translating to fewer penalties on the course.
Equipment Maintenance and Selection
How Equipment Choices Can Affect Penalties?
The equipment a golfer selects can have a profound effect on their game, influencing shot outcomes and potential penalties. Here are some key factors to consider:
1. Club Selection
Choosing the appropriate golf clubs for different shots is crucial. Using the wrong club can result in underpowered or overpowered shots, leading to penalties such as landing in hazards or overshooting the green.
2. Golf Ball Selection
Golf balls vary in design, construction, and compression, each influencing performance. Selecting the right golf ball that suits a golfer's swing speed and playing style can help maximize control and distance, reducing the likelihood of penalties.
3. Golf Shoe Traction
Golfers often encounter challenging terrain, including wet grass and bunkers. Golf shoes with proper traction can prevent slips and provide a stable base for swings, avoiding potential mishits that result in penalty strokes.
Keeping Your Equipment in Top Condition
Importance of Well-Maintained Golf Equipment
Your golf equipment is your toolkit on the course, and ensuring it is well-maintained is essential. Regular maintenance extends the lifespan of your clubs and ensures optimal performance. Pay particular attention to cleaning your clubs after each round to remove dirt, grass, and debris.
Inspect grips, shafts, and clubheads for signs of wear and tear. Worn-out grips can compromise your hold on the club, leading to mishits and penalties. Additionally, keep your golf bag organized, as a cluttered bag can cause damage to your equipment during transportation.
How Equipment Malfunctions Can Result in Penalties?
Golf equipment malfunctions can have detrimental effects on your game and lead to penalties. A damaged clubface may cause shots to veer off-course, landing in hazards or out-of-bounds areas. Similarly, a misaligned putter face can result in missed putts, affecting your score.
Regularly inspecting and maintaining your equipment minimizes the risk of malfunctions during a round. By keeping your clubs in top condition, you ensure that they perform optimally and reduce the likelihood of penalties due to equipment-related errors.
Choosing the Right Golf Balls
Understanding the Impact of Golf Ball Selection
Golf balls are not one-size-fits-all; selecting the right ball for your game can significantly impact your performance. Factors such as swing speed, ball compression, and spin rates influence the flight and control of the ball.
Consider your swing characteristics and skill level when choosing a golf ball. High-compression balls are better suited for players with faster swing speeds, while low-compression balls may benefit those with slower swings. Selecting the appropriate ball enhances your ability to shape shots and control distances, minimizing the risk of penalties.
Selecting Balls to Minimize Penalties
The right golf ball can work in tandem with your swing to optimize your game and reduce penalties. For instance, a ball with lower spin rates may help keep shots straighter and avoid excessive side spin that leads to slices or hooks.
If you frequently encounter hazards or struggle with distance control, a ball with enhanced forgiveness and a soft feel can aid in minimizing penalties. Testing different ball types during practice rounds can help you identify the one that best suits your game and promotes consistent performance.
Ensuring Equipment Compliance with Golf Regulations
Golf is a sport governed by strict regulations to ensure fairness and uniformity. Ensuring that your equipment complies with these regulations is paramount to avoiding unnecessary penalties. Here are some key compliance considerations:
1. Club Specifications
Golf clubs must adhere to specific size, weight, and design regulations set by golf governing bodies. Non-compliant clubs can lead to disqualification or penalty strokes in tournament play.
2. Golf Ball Specifications
Golf balls must meet certain criteria regarding size, weight, and construction. Using non-conforming balls can result in penalties and affect performance.
3. Non-Conforming Equipment
Be aware of non-conforming equipment, such as illegal grooves on wedges. Using such equipment can lead to penalties and tarnish a golfer's reputation.
Using Appropriate Gear to Reduce Potential Penalties
To enhance penalty avoidance, golfers can make intentional choices about their equipment and gear. Here are some tips to optimize equipment usage:
1. Club Fitting
Getting a professional club fitting can optimize a golfer's equipment to match their swing and physique. Properly fitted clubs improve consistency and reduce the likelihood of penalty strokes.
2. Regular Equipment Maintenance
Maintaining equipment, including club grips and grooves, is essential for consistent performance. Worn-out grips and grooves can lead to mishits and penalties.
3. Adapting to Course Conditions
Consider the course's terrain and conditions when choosing equipment. For example, softer ground may require larger soled irons to prevent digging, reducing the risk of penalty strokes.
Maintaining a Positive Mindset
Learning from Mistakes
Embracing a Growth Mindset in Golf
Embracing a growth mindset in golf means viewing challenges and mistakes as opportunities for growth and improvement. Instead of dwelling on errors, focus on what you can learn from them to enhance your game.
A growth mindset enables you to approach each round with curiosity and openness, seeking ways to refine your skills. Whether it's a missed putt or an errant tee shot, treating mistakes as learning experiences empowers you to make better decisions in the future.
How Learning from Errors Can Prevent Future Penalties?
Learning from mistakes is a powerful tool in avoiding future penalties. When you analyze the reasons behind a penalty, you gain valuable insights into areas that need improvement.
For instance, if you frequently incur penalties due to aggressive shots from difficult lies, learning from such errors can prompt you to adopt a more conservative approach in similar situations. By integrating these insights into your game, you minimize the risk of repeating the same mistakes and reduce the likelihood of penalties.
Staying Patient and Persistent
Avoiding Impulsive Decisions on the Course
In the face of challenges, it's essential to resist impulsive decisions that can lead to penalties. Impatience on the golf course may prompt you to attempt risky shots or take shortcuts, increasing the likelihood of errors.
Maintaining composure and making well-thought-out decisions contribute to a more controlled game. Before each shot, assess the situation, consider alternatives, and choose the option that minimizes risks. By exercising patience and thoughtfulness, you avoid unnecessary penalties and set yourself up for success.
The Role of Patience in Reducing Penalties
Patience is a virtue that pays dividends in golf. From executing shots to navigating challenging holes, patience allows you to stay focused and composed.
When faced with adversity, remind yourself that golf is a game of ups and downs. Patience enables you to weather difficult stretches without succumbing to frustration or panic. By maintaining a level-headed approach, you are better equipped to manage pressure and make sound decisions, ultimately leading to fewer penalties.
Developing a Penalty Avoidance Strategy
Assessing Your Weaknesses and Common Penalty Areas
The first step in developing a robust penalty avoidance strategy is introspection and a candid assessment of your game. Reflect on past rounds and identify patterns of weaknesses and recurring penalty areas. These may include tendencies to find water hazards, struggle with bunker shots, or encounter difficulties with specific club choices.
By acknowledging these areas, you gain valuable insights into the aspects of your game that demand attention and improvement. Understanding your weaknesses sets the foundation for targeted practice and development, ultimately leading to a reduction in penalty strokes.
Building a Practice Routine to Avoid Penalties
Practice is the cornerstone of honing golfing skills, and a well-structured routine is essential to address penalty avoidance comprehensively. Incorporate the following elements into your practice regimen to minimize the likelihood of common golf penalty strokes:
1. Course Simulation
Recreate on-course scenarios during practice sessions. Visualize yourself facing obstacles such as water hazards, bunkers, and out-of-bounds areas. Practice shot selection, club choice, and execution to enhance decision-making under simulated pressure.
2. Focus on Short Game
Penalty strokes often arise from errant chip shots, pitch shots, and putts. Dedicate ample practice time to refine your short game techniques. Work on precision, distance control, and touch around the greens to reduce unnecessary strokes.
3. Strategy Sessions
Consult with golfing partners or professionals to strategize for specific holes or courses. Discuss ideal shot placements, risk-reward scenarios, and alternative options to navigate challenging situations intelligently.
4. Mental Preparation
Penalty avoidance is as much about mental fortitude as it is about physical prowess. Practice mental preparation techniques to maintain focus, stay calm under pressure, and embrace a positive attitude throughout your round.
Seeking Professional Guidance and Tips for Improvement
No golfer stands alone on the path to improvement, and seeking professional guidance can unlock invaluable insights. Enlist the help of a qualified golf instructor or coach to analyze your game, identify areas for growth, and provide personalized guidance for penalty avoidance.
1. Swing Analysis
A professional swing analysis can reveal subtle flaws in your technique that contribute to penalty strokes. The instructor can suggest corrections and drills to rectify these issues, promoting consistent and accurate ball striking.
2. Course Management Consultation
Seasoned golf instructors possess extensive course knowledge and strategic acumen. Engage in a course management consultation to gain a deeper understanding of navigating each hole and avoiding potential pitfalls.
3. Mental Game Coaching
Mental game coaching equips you with strategies to remain composed and focused during high-pressure situations on the course. Techniques such as visualization, positive affirmations, and routine development can enhance your mental resilience.
4. Continuous Feedback
Establish a rapport with your instructor and actively seek feedback on your progress. Regular feedback sessions help track improvements, celebrate successes, and address any persisting penalty-related challenges.
Understanding Decisions on the Course
When to Take Risks and When to Play Safe?
Golf often presents players with situations that demand a delicate balance between taking risks and playing safe. Understanding the course layout, individual capabilities, and the current state of the game are pivotal in making these decisions.
1. Calculated Risks
Taking calculated risks involves weighing the potential rewards against the risks involved. On certain occasions, such as when trailing in a tournament or needing a birdie on a challenging hole, taking a riskier shot might be worth considering. However, golfers must assess their confidence in executing the shot and the consequences of potential mishaps.
2. Course Management
Strategic course management is key to avoiding penalty strokes. On holes with narrow fairways, water hazards, or out-of-bounds areas, playing safe might be the wiser option. A well-placed shot to the center of the fairway can set up a more controlled approach to the green, reducing the chances of finding trouble.
3. Factoring in Skill Level
Knowing one's own skill level is paramount in making decisions on the course. A high-handicap golfer might choose to lay up instead of attempting a risky shot over water, while a lower-handicap player may feel more comfortable taking the aggressive route.
Making Smart Decisions to Minimize Penalty Strokes
Smart decision-making is the cornerstone of a successful round of golf. Each shot presents an opportunity to make informed choices that can reduce the likelihood of incurring penalty strokes.
1. Course Knowledge
Familiarity with the golf course is a golfer's best friend. Understanding the layout, hazards, and potential trouble spots allows players to devise a well-thought-out strategy for each hole.
2. Shot Selection
Choosing the appropriate shot for a given situation can make all the difference. Opting for a punch shot from the trees instead of attempting a hero shot can help avoid tree limbs and penalty strokes.
3. Short Game Precision
Solid short game skills can save strokes and penalties around the green. A well-judged chip or pitch shot can result in a tap-in par, whereas a poorly executed one might lead to additional strokes.
Considering Course Conditions and Weather Factors
The dynamic nature of golf courses, coupled with ever-changing weather conditions, adds an extra layer of complexity to decision-making on the course.
1. Course Conditions
Assessing the firmness of the fairways, the speed of the greens, and the rough's thickness is vital in making informed decisions. Adjusting club choices and shot strategies based on course conditions can prevent penalties.
2. Wind and Weather
The wind is a formidable adversary in golf. Taking wind direction and strength into account when selecting clubs and shaping shots can prevent wayward shots and potential penalties.
3. Flexibility and Adaptability
Adapting to the changing course conditions and weather factors is essential for successful decision-making. Remaining flexible in shot choices and course management allows golfers to adjust to the challenges presented during a round.
Top 10 Common Golf Penalty Strokes and How to Avoid Them
These penalty strokes, marked by an incremental addition to the player's score, arise when certain rules are unintentionally breached. Understanding these common golf penalty strokes and learning how to avoid them are essential steps toward enhancing one's golfing prowess and enjoyment of the game.
1. Out of Bounds (OB) Shots
An Out of Bounds area is the designated region beyond the course's boundaries. When a golfer's ball lands outside these marked limits, it is considered out of bounds. The purpose of marking these areas is to ensure fair play and preserve the integrity of the course layout.
Reasons for Out of Bounds Shots
Numerous factors can lead to an Out of Bounds shot. It may arise from an errant swing, an overambitious drive, or a lack of familiarity with the course's layout. Additionally, course design, such as narrow fairways bordered by OB areas, can add complexity to the challenge.
How to Avoid Hitting Out of Bounds Shots?
To steer clear of the perils of Out of Bounds shots, golfers must exercise prudence and course management. Familiarizing oneself with the course's layout, identifying OB markers, and adjusting shot selection accordingly are crucial steps. Controlled swings and focusing on accuracy over distance can also minimize the risk.
Tips for Recovery after an OB Shot
Recovering from an Out of Bounds shot requires a calm and composed approach. When faced with this penalty, players should take a one-stroke penalty and proceed to a designated drop area or re-tee. Embracing a positive mindset and visualizing a successful recovery shot can also bolster confidence.
2. Lost Balls
Golf courses often feature rough terrain and dense vegetation, making it easy for golf balls to become lost. A ball is considered lost when it cannot be found within the three-minute search time stipulated by the rules of golf.
Penalties for Lost Balls
Losing a ball on the course results in a one-stroke penalty, followed by the necessity to replay the shot from the original position. This double impact on the scorecard can be frustrating and hinder momentum.
Strategies to Prevent Losing Balls
Minimizing the risk of losing balls involves careful observation and course awareness. Staying vigilant during ball flight, identifying visual references or landmarks near the landing zone, and opting for high-visibility golf balls can aid in locating errant shots swiftly.
3. Water Hazards
Water hazards are natural or artificial bodies of water, such as ponds, lakes, or streams, strategically placed on golf courses. These hazards present an additional layer of challenge, requiring golfers to contemplate risk versus reward on various shots.
Options and Penalties when Landing in a Water Hazard
When a ball lands in a water hazard, golfers have three options: play the ball from its original position with a one-stroke penalty, drop the ball behind the hazard with a one-stroke penalty, or replay the shot from the previous spot with a one-stroke penalty.
Techniques to Avoid Water Hazards
Strategically navigating around water hazards requires thoughtful club selection, shot shaping, and a keen understanding of one's capabilities. Playing safe when uncertain and taking calculated risks can aid in minimizing the likelihood of finding the water.
4. Unplayable Lies
When a golfer encounters an unplayable lie, it means the ball has come to rest in a position that makes it extremely challenging or impossible to advance or strike. This could happen in deep rough, against a tree, or in other difficult situations.
Taking Penalty Strokes for Unplayable Lies
Facing an unplayable lie, golfers have three choices: play the ball from its original position with a one-stroke penalty, drop the ball within two club lengths with a one-stroke penalty, or go back to the spot of the previous shot with a one-stroke penalty.
How to Handle Difficult Lies Effectively?
Managing unplayable lies requires creativity and adaptability. Analyzing the available options, understanding the potential outcomes of each choice, and selecting the least risky path are key elements in dealing with challenging lies.
5. Hitting into Bunkers
Bunkers, or sand traps, are designed to test a golfer's sand play skills. Hitting into a bunker can result in challenging recovery shots, as the soft sand can hinder distance and control.
Penalties Associated with Bunker Shots
When a ball lands in a bunker, golfers must navigate the sandy terrain. Failure to escape the bunker within the next few shots can result in accumulating penalty strokes.
Sand Play Tips and Techniques
Mastering sand play involves understanding proper setup, technique, and club selection. Relying on the bounce of the club, opening the clubface, and making a smooth, shallow swing can help golfers achieve successful bunker shots.
6. Hitting the Wrong Ball
How to Identify the Correct Ball?
In group play or when multiple balls are in close proximity, golfers must correctly identify their ball to avoid hitting the wrong one. This process involves carefully noting the ball's unique markings or number.
Penalties for Hitting the Wrong Ball
Hitting the wrong ball incurs a two-stroke penalty, and the golfer must play their original ball from its location. If discovered after playing the wrong ball, golfers must correct the error before teeing off on the next hole.
Preventive Measures to Avoid Hitting the Wrong Ball
Ensuring clear communication among playing partners, confirming ball markings, and attentiveness on the course are essential in preventing the mishap of hitting the wrong ball.
7. Double Hitting the Ball
Understanding the Double Hit Rule
The double hit rule comes into play when a golfer accidentally strikes the ball twice with a single swing. This can happen in situations where a golfer loses control or misjudges their swing.
Penalty for Double Hitting
A double hit incurs a one-stroke penalty, and the stroke is counted as if the golfer had played two shots. The ball is played from its location after the double hit.
Tips to Prevent Accidental Double Hits
To avoid the embarrassment and penalty of a double hit, golfers should maintain a smooth, fluid swing and refrain from decelerating during impact. Practicing with a variety of clubs can also improve swing control and prevent accidental double hits.
8. Ball in a Divot Hole
Dealing with a Ball in a Divot Hole
A ball coming to rest in a divot hole, a depression created by a previous golf shot, poses a challenge for golfers. Playing from a divot can affect ball flight and distance.
Penalty Considerations
Golf rules do not offer a specific penalty for a ball in a divot. However, the difficulty of playing from a divot can result in an unintended impact on the player's score.
Strategies for Avoiding Divot Holes
Avoiding divot holes requires prudent shot placement and awareness of the course's topography. Navigating fairways and aiming for open areas can minimize the chances of landing in a divot.
9. Taking Too Many Strokes (Stroke and Distance)
Rules for Counting Strokes
Each time a golfer swings at the ball, it counts as a stroke. When counting strokes, it is crucial to keep an accurate record of each shot played throughout the round.
Penalty for Taking Too Many Strokes
Exceeding the maximum allowed number of strokes per hole results in penalty strokes, escalating a golfer's score and making it challenging to recover.
How to Improve Pace of Play and Avoid Unnecessary Strokes?
Improving pace of play involves maintaining a steady rhythm between shots, minimizing unnecessary delays, and focusing on efficient course management. Adhering to a consistent pre-shot routine can also aid in avoiding rushed and errant strokes.
10. Ignoring Local Rules
Importance of Knowing and Following Local Rules
Every golf course may have specific local rules in place to address unique challenges or preserve course conditions. Understanding and adhering to these local rules are essential for fair play and to avoid unintended penalties.
Penalties for Disregarding Local Rules
Failure to comply with local rules can result in penalties, affecting a player's score and possibly leading to disciplinary action.
How to Stay Informed and Compliant?
Golfers can stay informed about local rules by consulting course signage, seeking guidance from course officials, and thoroughly reading the course's rulebook or scorecard. Remaining observant and inquisitive can ensure compliance with these regulations.
Conclusion…
In the fascinating realm of golf, where skill and strategy converge, understanding and avoiding common golf penalty strokes are essential for every golfer seeking excellence. Throughout this journey, we've explored the various penalty strokes that can plague even the most seasoned players and delved into invaluable techniques to circumvent these obstacles.
From the challenges of Out of Bounds (OB) Shots to the disheartening experience of Double Hitting the Ball, each penalty stroke presents an opportunity for growth and improvement. By embracing a proactive approach, golfers can mitigate the risk of penalties and elevate their game to new heights.
We've uncovered the significance of a robust penalty avoidance strategy, which involves assessing weaknesses, honing the mental game, and making smart decisions on the course. A thoughtful blend of technical prowess and mental fortitude lays the groundwork for success, allowing golfers to navigate the fairways with confidence and poise.
Furthermore, we've explored the pivotal role of equipment choices in the pursuit of penalty-free golf. Selecting the right clubs, golf balls, and shafts can substantially influence shot outcomes and reduce the likelihood of errant strokes.
Anchoring our quest to minimize penalties is the profound impact of mental focus on golf performance. From visualizing successful shots to staying calm under pressure, the mind emerges as a powerful ally in the battle against penalty strokes.
As you step onto the tee box or approach the green, armed with newfound knowledge and strategies, remember that every round is a canvas on which you can paint a masterpiece of skillful shots and triumphant moments. Embrace each challenge as an opportunity to grow, and let the pursuit of excellence be your guiding light.
In the spirit of continuous improvement, practice with intention, cultivate resilience, and nurture your passion for this remarkable sport. May your journey be adorned with victorious fairways and unforgettable memories, as you master the art of avoiding common golf penalty strokes and emerge as a true champion of the game.
Happy golfing!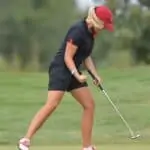 Daisy is the Founder and Editor in Chief of Golfs Hub. She is associated with Golf for more than 20 years. She got the inspiration from her father. She is a very private person & doesn't like to be photographed. She's worked in nearly every job in the golf industry from club fitting to instruction to writing and speaking. Now she is enjoying her retirement from day job... but not from Golf! Daisy lives in southeasternmost part of New York state with her family.