As an Amazon Associate, I earn from qualifying purchases. There is no extra cost to you. Thank you if you use our links; we appreciate it! Learn More.
As any seasoned golfer knows, this elegant sport is not merely about hitting a little white ball across vast green landscapes—it's a game of precision, strategy, and unwavering dedication to the rules that govern it.
Among these rules, none wield as much influence over a golfer's journey as the golf penalty shot rules. While some may view penalties as punitive, they are, in fact, a vital cornerstone of golf's integrity, ensuring fair play and maintaining a level playing field for all enthusiasts. Whether you're a seasoned pro seeking to brush up on your knowledge or a curious newcomer delving into the complexities of golf, this comprehensive guide on golf penalty stroke rules is tailor-made for you.
In the following sections, we'll leave no stone unturned as we explore the various types of penalties a golfer might encounter on the course. From out-of-bounds adventures to water hazards that test our mettle, each rule is a thread in the rich tapestry of this ancient game.
But don't fret, fellow golfer, for this guide is not just a cold recitation of regulations.
We'll embark on a journey together, navigating through the nuances of each penalty with clear explanations and practical examples. You'll learn how to handle challenging situations with poise and composure, turning potential setbacks into opportunities for growth.
Moreover, we'll delve into the labyrinthine world of situational penalties, where split-second decisions can make all the difference. As you familiarize yourself with the ins and outs of these pivotal rules, you'll gain the confidence to navigate through any golfing conundrum that comes your way.
Beyond the regulations, we'll explore the lesser-known aspects of penalties, seeking clarity on commonly misunderstood rules and sharing valuable insights from experienced players and rules officials. This knowledge will serve as your compass, guiding you towards the best possible outcomes in both match play and stroke play formats.
And that's not all—we'll unravel the secrets to penalty-free golf, revealing how etiquette, practice, and a thorough understanding of the rules can elevate your game to new heights. By the time you reach the final fairway of this guide, you'll be armed with the tools to steer your golfing journey with confidence, finesse, and respect for the sport's rich heritage.
So, dear golfer, take a deep breath, set your stance, and prepare to dive headfirst into the captivating realm of Golf Penalty Strokes Rules. Your quest for mastery begins now, and we're here to walk every step of the way with you.
Let's tee off on this enlightening expedition together!
The Importance Of Penalty Shot Rules In Golf
In the enthralling world of golf, the importance of penalty shot rules cannot be overstated. These rules form the backbone of fair play and sportsmanship, ensuring that every golfer faces a level playing field and that the integrity of the game remains intact.
Maintaining Fairness: These rules are the great equalizer on the course. Regardless of a player's skill level or experience, adhering to these rules ensures that everyone is held to the same standards. No one is given preferential treatment, and every stroke carries its rightful weight, ensuring that victory is earned through skill and not loopholes.
Preserving Integrity: Golf is a game of honor, and penalty shot rules underscore this fundamental principle. By accepting the consequences of their actions, golfers uphold the spirit of the sport, fostering a culture of honesty and integrity on and off the course. This integrity is what makes golf stand out as a timeless and revered game.
Promoting Strategic Decision-Making: Penalties in golf force players to think strategically. When faced with difficult shots or challenging situations, golfers must weigh the risks and rewards of their choices. By penalizing certain actions, the rules encourage players to make thoughtful decisions that align with their overall game plan.
Encouraging Rule Knowledge: A solid understanding of penalty shot rules is a mark of a true golfer. It showcases not only a player's expertise but also their respect for the sport's traditions. Knowledgeable golfers can navigate the course with confidence, knowing they can handle any situation that arises with finesse.
Preventing Unfair Advantage: Without penalty shot rules, some players might be tempted to bend or break the rules to gain an advantage. By enforcing penalties, golf ensures that every competitor abides by the same guidelines, thus safeguarding the fairness of the game.
Enhancing Spectator Experience: For golf enthusiasts and spectators alike, understanding penalty shot rules adds a layer of excitement and comprehension to the game. Watching players handle challenging situations and penalties adds drama and intrigue, making the game all the more engaging.
Fostering Sportsmanship: Respect for the rules and fellow players is the cornerstone of sportsmanship in golf. By accepting penalties with grace and humility, golfers exhibit the true spirit of sportsmanship, regardless of the outcome. This atmosphere of respect elevates the entire golfing community.
Leveling the Playing Field: Penalty shot rules in golf play a crucial role in ensuring that the game remains balanced and competitive. Even in professional tournaments, the penalties serve as a great equalizer, allowing lesser-known players to shine and reducing the impact of minor mistakes by top contenders.
Teaching Life Lessons: Golf is not just a game; it imparts valuable life lessons. Penalties teach resilience and the ability to bounce back from setbacks. They instill patience, as players must navigate challenging situations with composure. Learning to accept responsibility for one's actions on the golf course translates to personal growth off the course as well.
Preserving the Spirit of the Game: Ultimately, the importance of penalty shot rules lies in preserving the spirit of golf. Golf has endured for centuries because of its adherence to tradition, its emphasis on respect and honor, and its unwavering commitment to fairness. Penalty shot rules embody these ideals and ensure that golf continues to inspire and captivate generations of players to come.
How Penalty Shots Affect A Player's Score?
When a player incurs penalty shots in golf, it directly impacts their overall score for the round. Each penalty shot adds an additional stroke to the player's score for a specific hole or situation. The effect of penalty shots on a player's score can be significant, especially in competitive play where every stroke matters.
Here's how penalty shots affect a player's score:
Stroke Play Format: In stroke play, which is the most common format in golf, the player's final score is the total number of strokes taken over the entire round. When a penalty shot is incurred on a hole, the player's score for that hole increases by one stroke. For example, if a player scores a 5 on a hole but incurs a penalty, their final score for that hole becomes 6.
Match Play Format: In match play, the player competes against an opponent hole by hole, and the player who wins the most holes wins the match. In this format, penalty shots can result in losing a hole to the opponent. If a player incurs a penalty and their opponent does not, they will effectively lose the hole, regardless of the number of strokes taken.
Cumulative Effect: The impact of penalty shots can be compounded over the course of a round. Multiple penalty shots throughout the round can significantly increase a player's total score. Therefore, avoiding penalty shots is crucial for maintaining a low score and better standings in the tournament.
Top-Level Competitions: In professional tournaments and high-level competitions, where players are often separated by just a few strokes, penalty shots can determine the winner. Even a single penalty shot can be the difference between winning and losing a tournament or missing the cut.
Mental Aspect: Penalty shots can also have a psychological effect on a player. They may feel frustrated or demotivated after incurring a penalty, which can impact their performance on subsequent holes. Conversely, avoiding penalty shots can boost a player's confidence and focus.
Course Management: Understanding penalty shot rules and making strategic decisions on the golf course is essential. Players may choose to take conservative shots to avoid potential hazards and penalties, especially in critical situations.
Importance Of Adhering To Golf Rules For Fair Play And Sportsmanship
Adhering to golf rules is of utmost importance for fair play and sportsmanship in the game. Golf, as a sport, has a rich tradition of integrity and self-regulation, and following the rules is essential to preserve the spirit of the game and ensure a level playing field for all participants. The significance of adhering to golf rules for fair play and sportsmanship can be highlighted in the following ways:
Maintaining Integrity: Golf is known for its emphasis on honesty and integrity. Players are expected to accurately report their scores, penalties, and any rule violations. By adhering to the rules, golfers demonstrate their commitment to maintaining the integrity of the game and upholding its values.
Fair Competition: The rules of golf are designed to create fair and equitable competition among players. Everyone plays under the same set of rules, ensuring that success is determined by skill, strategy, and mental fortitude rather than by bending or breaking the rules.
Respect for Fellow Competitors: Following the rules is a display of respect for fellow competitors. By playing within the rules, golfers show consideration for their playing partners, acknowledging that the game is not just about individual performance but also about mutual respect and camaraderie.
Preventing Unfair Advantage: Adhering to the rules prevents players from gaining an unfair advantage over others. Whether intentional or unintentional, not following the rules can lead to an uneven playing field, negatively impacting the competitive aspect of the game.
Role Model Behavior: Golfers, particularly those in the professional ranks, serve as role models for aspiring players and fans. By consistently following the rules, they set an example of sportsmanship and fair play for others to emulate.
Preserving the Spirit of the Game: Golf has a unique spirit that distinguishes it from many other sports. It values honesty, self-regulation, and respect for the course and fellow players. Adhering to the rules is essential in preserving this spirit and the essence of the sport.
Avoiding Controversy: Rule disputes and controversies can mar the enjoyment of the game for everyone involved. By adhering to the rules, players can minimize the likelihood of disagreements and focus on the joy of the sport.
Building Trust in the Game: The credibility of golf as a sport relies on the trust players place in each other and the rules. When all participants follow the rules, it reinforces the trustworthiness of the game and its outcomes.
Promoting Good Character: Playing by the rules cultivates qualities like integrity, responsibility, and discipline. Golfers who uphold the rules often carry these positive attributes beyond the golf course, contributing to their personal growth as individuals.
Enhancing the Golfing Experience: A fair and sportsmanlike environment enhances the overall golfing experience for everyone involved, from casual players to competitive athletes. It fosters a sense of enjoyment and fulfillment in the game.
The Basics of Golf Rules
At the heart of this time-honored sport lies a set of rules that govern every swing, chip, and putt with unwavering fairness. These Golf Official Regulations on Penalty Strokes form the very backbone of competitive play, ensuring that players navigate the greens and fairways with integrity and adherence to a shared code of conduct.
Definition of Golf Rules and Their Role in Competitive Play
Golf rules serve as the guiding principles that govern every aspect of the game, from tee to hole. These rules are not mere guidelines; they are the golden threads that weave together the fabric of golf's essence – fairness, skill, and respect. Embracing these regulations elevates golf from a mere physical activity to a cerebral sport, where players must navigate a maze of challenges while upholding the spirit of sportsmanship.
In competitive play, golf rules act as the great equalizer, creating a level playing field for players of all calibers. From amateur enthusiasts to seasoned professionals, every golfer must adhere to the same set of rules, ensuring that the outcome of a match is determined solely by skill and strategy. Such a uniform approach adds a thrilling dimension to the game, as the margins of victory or defeat can hinge on a single stroke. In this way, golf rules uphold the integrity of the sport, fostering a deep sense of respect among players and fans alike.
Overview of the Official Rulebook Used by Golfers Worldwide
The official rulebook that governs golf is a comprehensive and meticulous document, meticulously compiled and maintained by reputable organizations like the United States Golf Association (USGA) and the Royal and Ancient Golf Club of St Andrews (R&A). This rulebook is universally recognized and followed by golfers worldwide, providing a standardized framework for play and conduct.
The collaboration between the USGA and the R&A ensures that the rules are consistently updated and refined, reflecting the ever-evolving nature of the sport. Golf, with its rich history and cherished traditions, must also adapt to contemporary challenges, and the rulebook serves as the conduit for such progress.
Within this illustrious rulebook, every aspect of golf is dissected with precision, leaving no room for ambiguity or interpretation. From defining the dimensions of golf clubs and balls to outlining the nuances of different courses and hazards, the rulebook leaves no stone unturned. Moreover, it addresses the various scenarios that may arise during a game, including the handling of penalty strokes.
The Golf Official Regulations on Penalty Strokes form a crucial component of the rulebook. These penalty strokes come into play when a player deviates from the prescribed rules or commits a violation during their round. Such penalties range from minor infractions that incur a single-stroke penalty to more severe transgressions that lead to multiple-stroke penalties.
Understanding these penalty strokes is vital for every golfer, as they can dramatically impact the outcome of a match. Skillfully navigating through the rules, avoiding violations, and accepting the consequences of penalties with grace is a hallmark of a true golfer, emblematic of their dedication to the sport's integrity.
Types of Golf Penalties
Penalty Stroke Rules are an essential aspect of the game, ensuring fairness and maintaining the spirit of golf. Here, we'll explore the various types of penalties and their implications, equipping you to navigate the course with confidence.
1. Out of Bounds Penalty
Out of bounds refers to areas on the course that lie beyond the defined boundary lines. Hitting the ball outside these boundaries results in an out of bounds situation.
How to identify out of bounds areas on the course?
Course markers, often white stakes or lines, indicate the boundary of out of bounds areas. These markers act as cautionary signs for golfers, urging them to steer clear of these regions.
Penalty for hitting a shot out of bounds
When your ball ventures out of bounds, you incur a penalty stroke, and you must replay your shot from the original position. This rule ensures that players stay within the intended play area, preventing any unfair advantages.
2. Lost Ball Penalty
A ball is considered lost when it cannot be found within three minutes of searching. This can happen in dense rough, bushes, or other hard-to-spot locations.
How to proceed when a ball is lost?
Upon realizing that your ball is lost, it's essential to announce your intention to proceed with a provisional ball. This allows you to continue play without returning to the original spot.
Stroke and distance penalty for a lost ball
When you declare a ball lost, you incur a penalty stroke, and you must return to the original spot where you last played and replay the shot. The stroke and distance penalty emphasizes the importance of careful ball management on the course.
3. Water Hazard Penalty
Differentiating between water hazards and lateral water hazards
Water hazards and lateral water hazards are marked by yellow and red stakes, respectively. Water hazards are areas where your ball may be lost or partially submerged, while lateral water hazards run parallel to the hole, offering additional relief options.
Options for playing from a water hazard
Golfers have three choices when faced with a water hazard: play the ball as it lies, return to the original spot and replay the shot, or take relief by dropping within two club lengths of the point where the ball last crossed the hazard boundary.
Penalty strokes for hitting into a water hazard
Hitting a ball into a water hazard incurs a penalty stroke. This rule encourages players to weigh the risk versus reward when contemplating challenging shots near water features.
4. Unplayable Lie Penalty
When a lie is deemed unplayable?
When a player finds themselves in a situation where their ball lies in a difficult or undesirable position, they can declare the lie unplayable.
Available options when faced with an unplayable lie
Golfers have three options for an unplayable lie: play from the previous spot with a penalty stroke, drop the ball within two club lengths from the current spot, or keep the original spot between the hole and where the ball lies and drop the ball back on the line with the flag.
Penalty strokes for declaring an unplayable lie
Declaring an unplayable lie comes with a penalty stroke, ensuring that players carefully assess their options before making this decision.
5. Grounding the Club Penalty
The rule against grounding the club in certain areas
Golfers are prohibited from grounding their club in bunkers or hazard areas before making a stroke. This rule prevents unintentional advantages and ensures fair play.
Common scenarios where grounding the club leads to penalties
Grounding the club in sand or water hazards may lead to penalties, even if done unintentionally.
Consequences of grounding the club in prohibited areas
If a player is found to have grounded their club in a hazard, they will incur a penalty stroke. Understanding this rule helps maintain the integrity of the game.
6. Ball in Motion Deflection Penalty
The rule on deflected balls during play
When a player's ball is deflected by an outside influence, such as another player, an animal, or a spectator, specific rules come into play.
Instances when a deflected ball incurs penalties
In some cases, a deflected ball results in no penalty, while in others, the player incurs a penalty stroke.
Penalty assessment for deflected balls
When a ball is deflected due to an outside influence, the player may need to replay the shot with an additional penalty stroke.
Situational penalties are the intriguing twists that can challenge even the most seasoned golfers, testing their knowledge and decision-making prowess. Here, we'll delve into four common situational penalties, unveiling their intricacies and empowering you to tackle them with confidence.
1. Double Hit Penalty
A double hit occurs when a golfer unintentionally hits the ball multiple times with a single swing. This peculiar scenario often arises due to an awkward club contact or an unforeseen mishap.
How to handle a double hit situation?
If you accidentally perform a double hit, don't panic! It's crucial to recognize that this is not a deliberate foul. Take a deep breath, accept the outcome, and proceed with the play.
Penalty strokes for a double hit
Despite its innocent nature, a double hit incurs only one penalty stroke. This rule emphasizes the spirit of fairness in golf and prevents an unintended advantage.
2. Striking the Flagstick Penalty
Rules related to striking the flagstick with a shot
In the past, golfers were penalized for hitting the flagstick while putting from the green. However, with modern rule changes, players are now permitted to putt with the flagstick in the hole.
Penalty for hitting the flagstick when it's not permitted
If a golfer deliberately strikes the flagstick while playing from outside the green, they incur a penalty stroke. This rule ensures that players do not exploit the flagstick to their advantage.
When it's advantageous to strike the flagstick?
Leaving the flagstick in the hole can be advantageous, especially on long putts. The flagstick can act as a backboard, potentially helping the ball drop into the hole more easily.
3. Ball at Rest Moved Penalty
Understanding when a player incurs a penalty for moving the ball at rest
A golfer may inadvertently incur a penalty if their ball is at rest, and they accidentally cause it to move. This can happen due to incidental contact or a sudden gust of wind.
Accidental vs. intentional movement of the ball
Intent is a crucial factor when determining penalties for moving a ball at rest. If the movement is accidental, there is no penalty. However, if it's deemed intentional, a penalty stroke is assessed.
Penalties for moving the ball at rest
Intentional movement of the ball at rest incurs a one-stroke penalty, reflecting the player's responsibility for ensuring the ball remains at rest until their next shot.
4. Interference Penalty
Recognizing situations where interference penalties come into play
Interference penalties occur when another player's ball impacts your play or vice versa. This can happen in scenarios where balls lie close together on the course.
How to proceed when another player's ball interferes with your shot?
If your ball is interfered with by another player's ball, you must carefully mark its position and move it to a suitable relief spot.
Penalty assessment for interference incidents
Interference penalties generally involve no strokes added to a player's score. Instead, the rules focus on providing the affected player with a fair opportunity to continue play without obstruction.
Here, we'll explore specific game situations that demand finesse and strategic thinking when it comes to penalties. Whether it's the contrasting worlds of match play and stroke play or the delicate nuances of penalties on the putting green, understanding these scenarios will elevate your golfing prowess to new heights.
1. Match Play vs. Stroke Play Penalties
Contrasting penalty application in match play and stroke play formats
Match play and stroke play are two distinct game formats with varying approaches to penalties. In match play, penalties are typically handled hole-by-hole, while stroke play accumulates penalties throughout the round.
Impact of penalties on the outcome in different game formats
Penalties can have contrasting implications in match play and stroke play. In match play, a single hole loss due to a penalty can significantly impact the match's outcome. In stroke play, penalties directly affect a player's overall score, determining their ranking in the tournament.
Strategic considerations when facing penalties in each format
When confronted with penalties in match play, players must weigh the risk of taking aggressive shots to recover versus conceding a hole. In stroke play, players must manage their emotions and focus on minimizing the impact of penalties on their cumulative score.
2. Penalties on the Putting Green
Rules and considerations specific to the putting green
The putting green demands meticulous adherence to rules to preserve the integrity of the game. Players must avoid actions that may enhance their putting line, such as removing dew or other obstructions.
How to handle various penalty situations on the green?
If a player inadvertently causes their ball to move on the putting green, they must replace it in its original position. Understanding the rules and promptly addressing such situations is crucial to maintaining fair play.
Penalty strokes for violations on the putting green
Penalties on the putting green often result in a one-stroke penalty, reflecting the seriousness of maintaining the putting surface's sanctity.
Specific Golf Penalty Shot Rules: Mastering the Do's and Don'ts
Understanding the penalties associated with certain situations on the course can significantly impact a player's performance and overall score. Here, we will explore specific penalty shot rules, including how to handle out of bounds, water hazards, unplayable lies, club grounding, ball movement, and slow play.
Out of Bounds and Lost Ball Penalties
Identifying Out of Bounds Areas on the Golf Course
Out of bounds areas are marked boundaries beyond which the ball is considered out of play. These boundaries are typically marked with white stakes or lines. Identifying these areas is essential to avoid incurring penalty strokes.
Procedures for Taking a Penalty and Hitting from a Designated Area
When a ball is hit out of bounds, players must take a penalty stroke and proceed to a designated drop area or re-tee their ball from the original spot. Understanding the proper procedures ensures fair play and keeps the game moving smoothly.
Dealing with Lost Balls and the Resulting Penalties
If a golfer's ball cannot be found within the five-minute search time, it is considered lost. In such cases, players must return to the original spot and take a one-stroke penalty or proceed under the lost ball rule, adding another stroke to their score.
Water Hazards and Penalty Shots
Recognizing Water Hazards and Their Different Types
Water hazards are areas on the golf course marked with yellow stakes or lines. These hazards can include ponds, lakes, or streams. Understanding their locations is crucial to avoid penalties.
Options for Players to Take Penalty Shots When Their Ball Lands in a Water Hazard
When a ball lands in a water hazard, players have several options. They can take a one-stroke penalty and drop their ball behind the hazard, or they can re-play the shot from the original spot.
Avoiding Additional Penalties by Following Proper Procedures
To prevent incurring additional penalties, it's crucial to adhere to the correct procedures when dealing with water hazards. Taking the appropriate penalty and executing the drop correctly can save crucial strokes.
Unplayable Lie and Penalty Relief
Understanding Situations Where a Player May Declare an Unplayable Lie
An unplayable lie occurs when a player's ball is in a position that hinders their ability to make a reasonable stroke. In such cases, a player may declare the lie unplayable and take relief.
Available Options for Taking Relief and Associated Penalty Strokes
When declaring an unplayable lie, players have several relief options, each carrying a one-stroke penalty. They can drop the ball within two club lengths, go back to the spot of the previous shot, or keep the original spot and drop the ball behind.
How to Proceed After Taking Relief and Continuing Play?
Once a player has taken relief from an unplayable lie, they can continue play from the new position. Understanding the best option for relief can help players minimize the impact on their score.
Grounding the Club and Its Consequences
Explaining the Rule of Grounding the Club in Specific Areas
Certain areas on the golf course, such as hazards and putting greens, have rules against grounding the club. Grounding the club in these areas can lead to penalties.
Penalties for Unintentional or Accidental Grounding
Even accidental grounding of the club can result in penalties, making it crucial for players to be mindful of their actions during their swing.
Preventing Penalties Through Awareness and Caution
By being aware of the rules regarding grounding the club and exercising caution during their play, golfers can avoid unnecessary penalties.
Ball Movement and Penalty Strokes
Addressing the Issue of Accidental Ball Movement
Accidental movement of the ball can occur during address or other actions. Understanding how to proceed in such situations is essential to avoid penalties.
Determining When a Penalty Stroke Is Incurred Due to Ball Movement
Penalty strokes are incurred if a player causes the ball to move, except when they are on the putting green. Knowing the rules for specific scenarios can prevent unexpected penalties.
Preventing Penalties by Being Aware of the Rules and Conditions
Golfers can prevent ball movement penalties by being mindful of their actions and the conditions of the course, such as windy weather.
Out of Time and Slow Play Penalties
Understanding the Importance of Maintaining Pace of Play
Maintaining a reasonable pace of play is crucial to keep the game flowing smoothly and prevent slow play penalties.
Penalties for Taking Too Much Time to Execute Shots
Slow play penalties can be imposed when a player consistently takes more time than necessary to make shots. These penalties can negatively affect the player's score and disrupt the game for others.
Tips for Avoiding Slow Play Penalties and Keeping the Game Moving
Being prepared and ready to play when it's their turn, minimizing unnecessary practice swings, and keeping up with the group ahead are some ways golfers can avoid slow play penalties.
Rules Governing Improper Behavior in Golf: Upholding Integrity and Fair Play
Here, we will explore two key aspects: etiquette violations and the consequences of serious infractions, such as disqualification from a tournament.
Etiquette Violations and Their Impact
Explaining Golf Etiquette and Its Significance in the Sport:
Golf etiquette is a set of unwritten rules and customs that govern player behavior on the course. It goes beyond the official golf rules and emphasizes respect, courtesy, and consideration for fellow golfers and the course. Embracing proper golf etiquette enhances the overall experience for all players and contributes to the spirit of the game.
Common Examples of Etiquette Violations Leading to Penalties:
Etiquette violations can range from simple breaches of decorum, such as talking during someone's swing or not repairing divots and ball marks, to more egregious actions like engaging in unsportsmanlike conduct or displaying a lack of respect for the course and its surroundings. Depending on the severity of the violation, penalties can be imposed by fellow players, course officials, or the golf club itself.
Promoting Sportsmanship and Fair Play on the Golf Course:
Practicing good golf etiquette not only showcases respect for the game and its participants but also fosters an environment of camaraderie and fairness. By being courteous, patient, and mindful of others, golfers can create a positive atmosphere that encourages sportsmanship and upholds the principles of fair play.
Read: Mastering Golf cart etiquettes
Disqualification and Serious Infractions
Identifying Actions That Can Lead to Disqualification from a Tournament:
Certain actions on the golf course can result in severe consequences, including disqualification from a tournament. Common reasons for disqualification may include signing an incorrect scorecard, using non-conforming equipment, or violating specific tournament rules set by the organizing committee.
Understanding the Severity of Certain Infractions and Their Consequences:
Disqualification is one of the most significant penalties in golf, as it immediately eliminates a player from the competition. Serious infractions, such as deliberate cheating, using improper equipment, or violating the rules with intent, are treated with utmost severity by tournament officials and governing bodies.
Staying Informed About Specific Tournament Rules to Avoid Disqualification:
Each golf tournament may have its own set of rules and regulations in addition to the standard golf rules. Players must diligently acquaint themselves with these specific tournament rules to avoid unintentional infractions that could lead to disqualification.
Penalties Imposed by Committees: Understanding the Decision-Making Process
In the world of golf, committees play a crucial role in ensuring fair play and upholding the integrity of the game. When rules are violated, penalties can be imposed by these committees, affecting a player's performance and standings in the tournament. Here, we will explore the role of committees in golf tournaments, the process of determining and assessing penalties, as well as the rights and opportunities for appeal available to players.
Decision Making and Penalty Assessment
The Role of Committees in Golf Tournaments:
Golf committees are responsible for overseeing tournament play and enforcing the rules of the game. These committees, consisting of experienced officials and knowledgeable individuals, ensure that competitions are conducted fairly and in accordance with the rule of Golf Penalty Shot.
How Penalties Are Determined and Assessed by the Committee:
When a potential rules violation occurs, the committee thoroughly examines the situation, taking into account any evidence and witness statements. They carefully interpret the rules to determine the appropriate penalty, if any, that should be imposed on the player in question.
Player's Rights and Opportunities for Appeal in the Penalty Process:
Players have the right to be heard and provide their account of the events during the committee's decision-making process. Additionally, if a player disagrees with the committee's ruling, they may have the opportunity to appeal the decision to a higher authority, ensuring a fair and just resolution.
Golf, a game cherished by both amateurs and professionals alike, has distinct sets of rules tailored to the level of play. Understanding the differences between professional and amateur rules is crucial for every golfer to ensure fair competition and adherence to the Golf Penalty Rules.
Distinctions between Professional and Amateur Rules
Highlighting the Variations in Rules for Professional and Amateur Golfers
Professional golfers, those competing on tours like the PGA Tour, LPGA Tour, or European Tour, are subject to a more comprehensive and stringent set of rules. These rules, governed by organizations like the USGA and R&A, ensure consistency and fairness in professional tournaments. On the other hand, amateur golfers, including weekend players and club members, follow a simplified version of the rules suitable for recreational play.
How Penalties May Differ Based on the Player's Status?
Penalties for rule violations can vary between professional and amateur golfers. Professional players face stricter penalties as their livelihoods often depend on their tournament performance. They may receive additional fines and penalties for more severe infractions. In contrast, amateur golfers, while still subject to penalties, may face less severe consequences for rule breaches.
Ensuring Adherence to the Appropriate Rules Based on the Player's Level
It is essential for golfers to know and follow the appropriate rules based on their status as professionals or amateurs. Professional players must be well-versed in the comprehensive rules to compete at the highest level, while amateurs can benefit from understanding the core principles of the game and enjoying their rounds with friends and family.
The distinctions between professional and amateur rules in golf are designed to meet the specific needs and objectives of each player category. While professional golfers operate under a more intricate set of rules to ensure a level playing field in high-stakes tournaments, amateur golfers embrace a simpler set of rules that promote enjoyment and camaraderie in recreational play. By recognizing the variations in rules and understanding the penalties that may differ based on their status, golfers can uphold the spirit of fair competition and uphold the integrity of the sport.
Challenging Penalty Decisions: Striving for Fairness and Accuracy
Here, we will explore when and how to challenge a penalty decision, the role of video review and technology in resolving disputes, and the importance of upholding fairness and accuracy in penalty assessments.
Understanding the Procedure for Challenging Penalties
When and How to Challenge a Penalty Decision:
A player or their caddie may choose to challenge a penalty decision if they believe it was incorrectly assessed or if they have new information that may alter the outcome. To challenge a penalty, the player must notify a rules official or the tournament committee promptly, usually before the scorecard is signed and returned. By initiating the challenge in a timely manner, players can address potential errors or discrepancies in their favor.
The Role of Video Review and Technology in Resolving Disputes:
Modern golf tournaments often employ video review and advanced technology to assist in resolving penalty disputes. High-definition cameras strategically placed across the course capture every shot and movement, enabling officials to review the footage and make more informed decisions. Video review has revolutionized the game, providing players with a means to present evidence and officials with a clearer perspective to ascertain the truth.
Ensuring Fairness and Accuracy in Penalty Assessments:
Challenging penalties is not about questioning the integrity of the rules or the officials but rather a way to ensure that the correct decision is reached. Fairness and accuracy in penalty assessments are crucial to maintaining the integrity of the game and providing players with the confidence that their performances are judged fairly.
Challenges to penalty decisions in golf are part of the game's commitment to fairness and accuracy. By understanding the procedure for challenging penalties and the role of video review and technology in resolving disputes, players and officials can work together to uphold the spirit of the Penalty Shot Rules. Challenging penalties is not a sign of disrespect but a testament to the dedication of both players and officials to get it right. In the quest for fair competition and just outcomes, golf continues to embrace innovations and advancements that contribute to a level playing field for all. Through challenges, the game evolves and exemplifies the values of integrity, sportsmanship, and a pursuit of excellence.
Caddie's Actions Penalty
Understanding the rules surrounding caddie's actions, the penalties for breaches, and effective communication with the caddie is vital for a smooth and successful golfing experience.
Instances of penalties incurred due to caddie's actions
Penalties may be incurred due to a caddie's actions in various situations, such as:
Advice: Offering advice or instruction to the golfer during a round is prohibited. This includes information on club selection, shot strategy, and reading the greens.
Improper assistance: A caddie must not physically assist the golfer in any way during a stroke, such as aligning the club or physically supporting the player.
Breach of course etiquette: Caddies should adhere to proper course etiquette, ensuring they do not disturb other players, damage the course, or violate any local rules.
Interference with the ball: If a caddie touches or moves the ball without authorization, a penalty may be incurred.
Penalty for caddie's actions that breach the rules
The penalty for a caddie's actions that breach the rules depends on the specific situation and severity of the offense. In most cases, the golfer will incur the penalty, as they are responsible for the actions of their caddie during the round.
In stroke play, the golfer may receive penalty strokes for each breach of the rules caused by the caddie. In match play, the penalty may result in the loss of the hole.
Communicating effectively with the caddie to avoid penalties
To avoid penalties resulting from a caddie's actions, effective communication between the golfer and the caddie is essential:
Pre-round discussion: Before the round, discuss the rules and expectations with your caddie to ensure they are aware of the do's and don'ts on the course.
Clarify responsibilities: Clearly outline the caddie's responsibilities during the round, emphasizing the need to refrain from giving advice or physically assisting.
Course knowledge: Choose a knowledgeable caddie who understands the course layout, local rules, and course etiquette.
Stay in control: As the golfer, take charge of your decisions and shots. Avoid seeking advice or input from the caddie during the round.
Stay updated on rule changes: Both the golfer and caddie should stay informed about any changes to the rules of golf to avoid unintentional breaches.
Positive reinforcement: Praise and encourage your caddie for their support and help throughout the round while reinforcing the importance of adhering to the rules.
By maintaining open and clear communication with the caddie, golfers can avoid penalties and focus on their game with confidence.
Disqualification Penalty
Certain serious infractions can lead to the ultimate penalty in golf – disqualification. Understanding the scenarios that may lead to disqualification, the consequences of disqualification, and how to stay informed to avoid such situations is paramount for every golfer.
Serious infractions that may lead to disqualification
Disqualification is reserved for severe violations that significantly impact the integrity of the game. Some serious infractions that may lead to disqualification include:
Intentional rule breaches: Deliberate and willful violations of the rules, such as submitting an incorrect scorecard or tampering with equipment.
Unsportsmanlike conduct: Engaging in unsportsmanlike behavior, such as offensive language, disrespect towards officials, or aggressive conduct towards other players.
Playing with non-conforming equipment: Using equipment that does not conform to the rules of golf, providing an unfair advantage.
Signing for an incorrect scorecard: Incorrectly recording scores on the scorecard, whether intentional or due to oversight, can result in disqualification.
Understanding the consequences of disqualification
Disqualification from a tournament is a significant penalty with far-reaching consequences:
Tournament results: A disqualified player's scores are voided, and they are removed from the tournament leaderboard.
Loss of status and rewards: Disqualification may result in the loss of potential prize money, ranking points, or other rewards.
Impact on reputation: Disqualification can tarnish a player's reputation and affect their standing within the golfing community.
Suspension and further sanctions: Repeated or serious infractions may lead to further disciplinary action, including suspension from future events.
How to stay informed and avoid disqualification scenarios?
To avoid disqualification scenarios, golfers must be proactive in staying informed and adhering to the rules:
Study the rulebook: Familiarize yourself with the rules of golf, including updates and changes, to ensure compliance.
Seek guidance: Consult with tournament officials or rules experts if you have any doubts or questions about a specific situation.
Practice self-awareness: Be mindful of your actions on and off the course, maintaining a high standard of sportsmanship and etiquette.
Double-check scorecards: Take extra care when filling out scorecards to ensure accurate recording of scores.
Stay composed: Manage emotions and frustrations on the course to avoid unsportsmanlike conduct.
Be honest: If you realize you have committed a violation, report it to tournament officials promptly.
By being well-informed, adhering to the rules, and conducting yourself with integrity, you can steer clear of disqualification scenarios and enjoy a positive golfing experience.
Deliberate Infractions Penalty
However, there may be instances when golfers intentionally breach the rules, known as deliberate infractions. Understanding the concept of deliberate infractions in golf, the penalties for such actions, and the importance of upholding the integrity of the game through honest play is crucial for every golfer.
Explanation of deliberate infractions in golf
Deliberate infractions in golf refer to intentional violations of the rules by a player. These actions may include:
Moving the ball: Intentionally moving the ball to a more favorable position without a valid reason, such as trying to improve the lie or line of play.
False reporting: Providing inaccurate or false information about the number of strokes taken or the outcome of a hole.
Improper equipment: Using non-conforming equipment or altering equipment to gain an advantage.
Interfering with another player's game: Deliberately distracting or interfering with another player's performance.
Penalty for intentionally breaching the rules
Deliberate infractions are taken seriously, and the penalties for such actions are significant:
Disqualification: In many cases, deliberate infractions lead to disqualification from the tournament. This penalty serves as a strong deterrent against dishonest play.
Loss of Trust: Players who engage in deliberate infractions may lose the trust and respect of their fellow competitors and the golfing community.
Tarnished Reputation: The reputation of a golfer can be irreparably tarnished by deliberate infractions, affecting future opportunities and sponsorships.
Moral Consequences: Beyond the official penalties, the guilt and moral consequences of dishonesty can have a lasting impact on a golfer's psyche.
Upholding the integrity of the game through honest play
Golf is rooted in principles of honesty, respect, and fair play. Upholding the integrity of the game through honest play is not only essential for individual golfers but also for the sport as a whole:
Setting a Positive Example: Golfers, whether amateurs or professionals, serve as role models for others. Demonstrating honest play sets a positive example for aspiring golfers and fans.
Building Trust: Honest play fosters an environment of trust and camaraderie on the golf course. It allows players to compete fairly and maintain the spirit of the game.
Preserving the Tradition: Honesty and integrity are integral to golf's rich traditions. By upholding these values, golfers contribute to preserving the heritage of the sport.
Personal Growth: Embracing honest play allows golfers to challenge themselves and improve their skills without relying on unethical advantages.
Self-Respect: Honesty in golf brings a sense of pride and self-respect. Knowing that success is achieved through one's abilities and integrity makes the game even more rewarding.
Multiple Infractions and Cumulative Penalties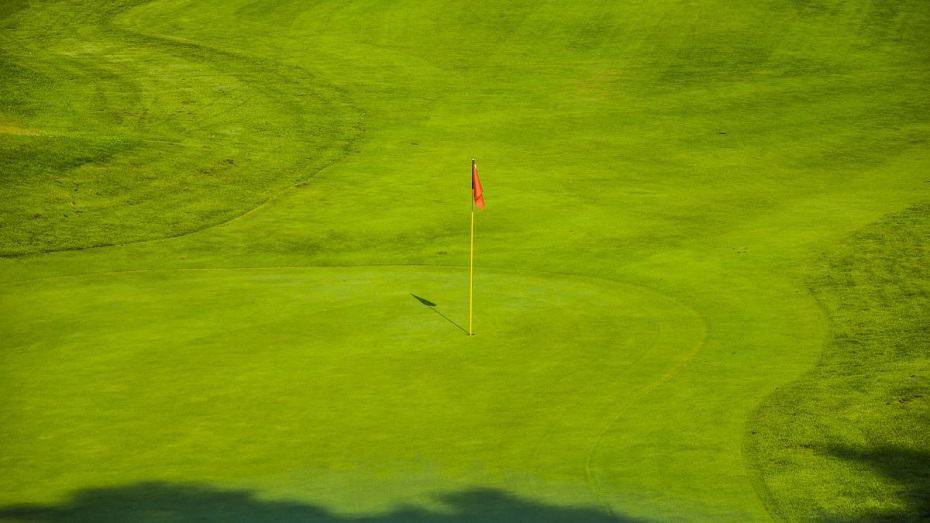 In some instances, a single stroke may involve multiple infractions. Understanding how multiple infractions in a single stroke are handled, the concept of cumulative penalties, and the significance of preventing compounding penalties through knowledge and caution are essential for every golfer.
How multiple infractions in a single stroke are handled?
In the course of a golf round, a golfer may unintentionally commit multiple infractions in a single stroke. For example, a player may accidentally ground their club in a hazard while also moving the ball in play. When multiple infractions occur simultaneously, the rules dictate that each infraction is addressed separately.
In such cases, the penalties for each individual infraction are applied independently, resulting in the cumulative effect of multiple penalties for a single stroke. This can significantly impact a player's score for the hole and overall performance in the round.
Understanding cumulative penalties
Cumulative penalties refer to the total number of penalty strokes incurred by a player during a round of golf. As golfers navigate the course and encounter various situations, each infraction adds to the cumulative penalty count. These penalties may result from different rule violations, such as hitting the ball out of bounds, taking an unplayable lie, or grounding the club in a bunker.
The cumulative penalty is the sum of all individual penalty strokes, and it directly influences a player's final score for the round. Consequently, golfers must be diligent in understanding the rules and avoiding infractions to maintain a favorable cumulative penalty count.
Preventing compounding penalties through knowledge and caution
Preventing compounding penalties is paramount to maintaining a competitive edge in golf. Here are some effective strategies to avoid unnecessary penalty strokes:
Thorough knowledge of the rules: Study and familiarize yourself with the rules of golf to be aware of potential infractions and the appropriate course of action in different situations.
Stay composed and focused: Maintain composure during the round, especially after making an error. Stay focused on the next shot and avoid making rash decisions that may lead to further infractions.
Consult with officials or playing partners: If uncertain about a particular ruling or situation, seek guidance from tournament officials or consult with your playing partners before taking action.
Course management: Develop a smart course management strategy that takes potential hazards and challenging areas into account. Plan your shots carefully to reduce the risk of incurring penalties.
Practice caution in pressure situations: When faced with high-pressure shots, exercise caution and prioritize accuracy over aggressive play to avoid unnecessary penalties.
Review and learn from mistakes: After each round, review your performance and identify any recurring mistakes or patterns of infractions. Learn from these experiences to improve your game.
By taking a proactive approach to understanding the rules, staying composed under pressure, and exercising caution in critical situations, golfers can prevent compounding penalties and maintain a strong competitive position throughout the round.
Rules Specific to Putting
As golfers approach the greens, they must be well-versed in the Golf Official Regulations on Penalty Strokes that pertain specifically to putting. From handling accidental ball movements on the green to properly repairing ball marks and green damage, these rules ensure fairness and respect for the course.
Accidentally Moving the Ball on the Green
Understanding the rules regarding accidentally moving the ball on the green.
Putting greens are delicate surfaces where even the slightest disturbance can alter the trajectory of the ball. According to the rules, if a golfer accidentally moves their ball on the green, there are specific procedures to follow.
Penalty strokes applied when the ball is moved on the putting surface.
In most cases of accidental ball movement on the green, there is no penalty. The player must return the ball to its original position before continuing play. However, if it is determined that the golfer caused the ball's movement deliberately, a penalty may be imposed, and the ball must be returned to its original spot, incurring an additional stroke.
Repairing Ball Marks and Green Damage
Importance of properly repairing ball marks and other damage on the green.
Properly repairing ball marks and other damage on the green is not only a matter of etiquette but also essential for preserving the integrity of the putting surface. Ball marks, which are depressions on the green caused by a ball landing, can adversely affect the putting line for subsequent players. Repairing these marks ensures a smoother and fairer putting experience for all.
Rules for repairing damage caused by golfers and outside influences.
Golfers are responsible for repairing any damage they cause on the green, such as divots or spike marks. The rules emphasize the need for immediate repair to avoid disruption to other players. Additionally, outside influences, such as animal damage or maintenance equipment marks, should be addressed by the course staff to maintain the course's playability.
Consequences of not adhering to proper green repair procedures.
Failure to adhere to proper green repair procedures can result in penalties for breach of etiquette or disregard for course maintenance. Golf is a game of respect for both the sport and the environment, and neglecting to repair damage undermines the spirit of sportsmanship. Players may face disciplinary action from the course management if found negligent in their duties to care for the greens.
As golfers embrace the art of putting, understanding the rules specific to this aspect of the game becomes a cornerstone of their performance and etiquette. Complying with the Golf Official Regulations on Penalty Strokes regarding accidental ball movements on the green ensures that the competitive balance is maintained while fostering a spirit of honesty and fairness among players.
Furthermore, proper repair of ball marks and green damage not only reflects a golfer's respect for the course but also contributes to the overall enjoyment of the game for everyone. Embracing these rules elevates the golfer's role as a steward of the sport, upholding the cherished traditions and principles that make golf a timeless pastime.
So, the next time you step onto the putting green, remember that every stroke carries not just the weight of the game but also the responsibility of preserving the greens for the enjoyment of golfers to come. As we celebrate the artistry of putting, let's also embrace the responsibility of adhering to the rules that ensure a fair, respectful, and gratifying golf experience for all.
Miscellaneous Rule Infractions
While players strive for excellence on the course, there are certain rule infractions that may occur unintentionally but can significantly impact the fair play. In this comprehensive guide, we will explore miscellaneous rule infractions, their implications, and the penalties associated with each.
Improving the Lie
What improving the lie means in golf?
Improving the lie refers to any action taken by a golfer to alter the position or conditions of their ball, enhancing their shot-making opportunities. This alteration can include moving loose impediments, improving the stance, or modifying the ground surface in any way.
Instances where golfers may unintentionally improve their lie.
Golfers may unintentionally improve their lie when addressing the ball or taking practice swings. Brushing away sand, grass, or other natural objects around the ball, even without the intention to gain an advantage, can lead to an inadvertent improvement of the lie.
Penalties associated with improving the lie.
Improving the lie incurs a one-stroke penalty. Additionally, the golfer must restore their ball to its original lie before proceeding with their shot. The penalty serves to nullify any advantage gained by altering the conditions of play.
Playing Out of Turn
Importance of playing in the correct order to maintain the pace of play.
Maintaining an efficient pace of play is essential in golf to ensure that rounds are completed within a reasonable time frame. Playing in the correct order allows for a smooth flow of the game, minimizing delays and preventing unnecessary waiting times for other players.
Consequences of playing out of turn and when penalties are applied.
Playing out of turn disrupts the flow of play and can lead to confusion and frustration among players. While there is no specific penalty for playing out of turn in casual rounds, it is essential to adhere to proper golf etiquette to maintain a harmonious playing environment. However, in formal competitions or match play, players may be subject to a two-stroke penalty for playing out of turn.
Using Non-Conforming Equipment
Clarification on using equipment that does not conform to golf regulations.
Golf equipment, including clubs and balls, must conform to specific regulations set forth by governing bodies such as the USGA and the R&A. Non-conforming equipment refers to clubs or balls that do not meet the stipulated criteria, providing an unfair advantage to the player.
Penalty strokes for using non-conforming clubs or balls.
Using non-conforming equipment incurs severe penalties to preserve the fairness of the game. In stroke play, the player is disqualified from the competition if they knowingly use non-conforming equipment. In match play, if a player discovers that they are using non-conforming equipment before completing the hole, they must promptly replace the equipment with conforming ones. If the violation is discovered after completing the hole, the player loses the hole.
Advanced Rules and Decisions
Exploring more complex and less common golf rule scenarios.
Beyond the standard rules governing out-of-bounds shots and penalty strokes, golf presents an array of unique and challenging scenarios. For instance, situations like ball embedded in a fairway or abnormal course conditions can lead to debates on the appropriate ruling. Understanding how to navigate these less common scenarios requires in-depth knowledge of the rulebook and a keen eye for detail.
Golfers may also encounter instances of interference by animals, movable and immovable obstructions, or even temporary water accumulation on the course. Each scenario calls for careful consideration and adherence to the official rules to ensure fair play and the integrity of the game.
Referring to official golf rulebooks for comprehensive rulings.
As golfers face complex rule scenarios, the official golf rulebooks become invaluable resources for seeking comprehensive rulings. Both the United States Golf Association (USGA) and the Royal and Ancient Golf Club (R&A) publish the "Rules of Golf," which serve as the authoritative guides for players, referees, and tournament organizers.
These rulebooks provide detailed explanations and interpretations for various rule scenarios, offering clarity on how to handle intricate situations. Golfers aspiring to compete at the highest levels and those seeking to enrich their understanding of the game often turn to these rulebooks for invaluable insights.
The role of referees and official rulings in professional golf tournaments.
In professional golf tournaments, the presence of referees is instrumental in upholding the rules and ensuring fair competition. Referees, highly trained in the nuances of the game's regulations, are responsible for making official rulings on complex situations that may arise during the tournament.
When players encounter ambiguous scenarios, they can seek a referee's guidance to clarify the correct course of action. Referees impartially assess each situation, considering the facts and rules to provide a definitive ruling. Their role in professional golf tournaments maintains a level playing field and upholds the integrity of the sport.
Additionally, the introduction of video technology has become an essential tool in adjudicating certain situations, allowing referees to review footage and make precise judgments. This innovation further enhances the accuracy and fairness of official rulings in professional golf.
As golfers immerse themselves in the intricacies of advanced rules and decisions, they embark on a journey of continued learning and growth. Mastering the complexities of the game not only elevates one's playing ability but also fosters a deeper appreciation for the sport's rich history and traditions.
Rules and Decisions Clarifications: Unraveling the Mysteries of Golf Penalty Stroke Rules
In the labyrinth of rules, certain situations may leave players perplexed. Fear not, for in this illuminating guide, we'll delve into the realm of rules and decisions clarifications, shedding light on seeking rulings from officials and addressing commonly misunderstood penalty rules.
Seeking Clarification from a Rules Official
When and how to seek a ruling from a rules official?
There are instances when the complexity of a situation demands the intervention of a rules official. Golfers should seek a ruling when they are uncertain about a specific rule's application or when their ball lies in a particularly challenging situation.
How rules officials interpret and apply penalties?
Rules officials are well-versed in the intricacies of golf's regulations, and they interpret and apply penalties with precision and impartiality. Their expertise ensures fair play and consistency in the enforcement of penalties.
The importance of knowing the rules and decisions for players
As the saying goes, "knowledge is power." Familiarity with golf's rules and decisions empowers players to make informed decisions on the course, avoid unnecessary penalties, and resolve situations with confidence.
Commonly Misunderstood Penalty Rules
Addressing frequently misunderstood penalty rules in golf
Certain penalty rules can be elusive and lead to confusion among players. Addressing these misconceptions is crucial to dispelling uncertainty and upholding the integrity of the game.
Clarifications on rules that players often get wrong
Among the most commonly misunderstood rules are those concerning out of bounds, lost balls, and water hazards. By clarifying these rules, golfers can avoid unnecessary penalties and navigate the course with clarity.
How misinterpretations can lead to penalties?
A lack of clarity on the rules can lead to inadvertent penalties. For instance, a golfer may unknowingly take improper relief from a water hazard or incur a stroke penalty for a double hit due to a misinterpretation.
Penalty-Free Golf: Tips and Advice
Understanding the Rules Book
Importance of reading and familiarizing oneself with the official rules book
The rules book is the golfer's compass, guiding them through the intricacies of the game. Reading and comprehending it are essential steps towards avoiding penalties and making informed decisions on the course.
Tips for comprehending and applying golf rules effectively
Start with the basics and gradually delve into the finer details. Seek guidance from experienced players or professionals to clarify any doubts. Understanding rules takes time, but it's a valuable investment in your golfing journey.
How a strong knowledge of rules can improve one's game?
A solid understanding of the rules empowers golfers to navigate challenging situations with confidence. Knowing the right relief options, handling penalties, and making strategic choices enhances the overall performance and enjoyment of the game.
Proper Course Etiquette
The relationship between etiquette and avoiding penalties
Etiquette is the heartbeat of golf; it fosters an environment of respect, fairness, and camaraderie. Adhering to etiquette minimizes the chances of creating situations that lead to penalties.
Respecting fellow players and the course to prevent penalties
Avoiding distractions during others' shots, maintaining pace of play, and taking care of the course are all essential aspects of golf etiquette that help prevent penalties.
How adhering to etiquette enhances the overall golfing experience?
When all players adhere to proper etiquette, the atmosphere on the course becomes more pleasant and enjoyable. Respectful interactions and smooth play contribute to a positive golfing experience for everyone involved.
Practicing Problematic Situations
The benefit of practicing penalty-inducing scenarios
Repetition builds confidence. By practicing situations that commonly lead to penalties, golfers develop familiarity and skill in navigating such challenges.
Tips for simulating various penalty situations during practice
Set up scenarios involving out of bounds shots, lost balls, and tricky lies. Simulate water hazards and practice taking the appropriate relief. Practicing these situations hones problem-solving skills on the course.
How preparedness can reduce penalties during actual play?
When faced with a problematic situation during a round, golfers who have rehearsed similar scenarios during practice are better equipped to handle them effectively. This preparation can lead to penalty-free decisions and outcomes.
Tips for Staying Composed Under Pressure
Practice Under Pressure: Simulate pressure situations during practice rounds. This helps you become more comfortable with making decisions and executing shots when the stakes are higher.
Focus on Breathing: When facing a critical shot, take deep breaths to calm your nerves. A composed mindset enhances decision-making and reduces the risk of mental errors.
Visualization Techniques: Picture yourself successfully executing a shot before stepping up to the ball. Visualization helps build confidence and prepares your mind for the task at hand.
Stick to Your Routine: Developing a pre-shot routine and sticking to it under pressure creates a sense of familiarity and stability. Routines help you stay focused and prevent distractions.
Positive Self-Talk: Replace self-doubt with positive affirmations. Remind yourself of past successful shots and affirm your ability to handle challenging situations.
Embrace the Challenge: Embracing the challenges of golf and viewing them as opportunities for growth can shift your perspective, making pressure situations more manageable.
Stay Present: Focus on the current shot rather than dwelling on past mistakes or worrying about future ones. Staying present enhances your ability to execute shots effectively.
Learn from Mistakes: Instead of dwelling on errors, view them as learning opportunities. Analyze what went wrong and use that knowledge to make better decisions in the future.
Identifying Penalty Areas on the Golf Course: A Guide to Understanding Course Markings
Differentiating Penalty Areas on the Golf Course
Penalty areas on a golf course are designated regions where players may incur penalty strokes for certain infractions. These areas often present unique challenges, such as water hazards or areas with dense vegetation. Distinguishing penalty areas from other parts of the course is crucial for making informed decisions during gameplay.
Water Hazards: One of the most common types of penalty areas is the water hazard. These areas are characterized by water bodies, such as ponds, lakes, or streams. Water hazards may be marked by yellow stakes or lines. When a player's ball comes to rest in a water hazard, they have the option to play the ball as it lies with a penalty stroke or take a drop at a designated point, also incurring a penalty stroke. Skillful navigation of water hazards is essential to avoid costly penalties and maintain momentum on the course.
Lateral Water Hazards: Some golf courses feature lateral water hazards, which run parallel to the fairway or green. These hazards are also marked with red stakes or lines. When a ball lands in a lateral water hazard, players have the option to take a drop within two club lengths from where the ball last crossed the hazard's margin, or they can go back to the point of the previous shot. Again, a penalty stroke is incurred in either case.
Out of Bounds: Though not technically a penalty area, out-of-bounds areas are marked with white stakes or boundary lines. They serve as clear indicators of areas beyond the course's playable boundaries. Hitting the ball out of bounds incurs a penalty stroke, and players must re-tee or take a stroke-and-distance penalty.
Understanding Course Markings and Their Meanings
Course markings play a vital role in guiding golfers and communicating essential information about the layout of the golf course. Understanding these markings is crucial for correctly identifying penalty areas and avoiding unnecessary penalties.
Yellow Stakes or Lines: As mentioned earlier, yellow stakes or lines indicate water hazards. When a player's ball lands in a water hazard, they have specific options for taking relief, all of which involve incurring a penalty stroke.
Red Stakes or Lines: Red stakes or lines signify lateral water hazards. When a ball ends up in a lateral water hazard, golfers have designated relief options, each resulting in a penalty stroke.
White Stakes or Lines: White stakes or boundary lines mark out-of-bounds areas. Balls that cross these boundaries incur a penalty stroke, and players must take appropriate relief.
Blue Stakes or Lines: Blue stakes or lines are often used to indicate ground under repair (GUR) areas. These areas may include sodded, newly seeded, or recently disturbed sections of the course. Golfers are typically granted relief from GUR without penalty.
Green Stakes or Lines: Green stakes or lines are used to indicate the presence of environmentally sensitive areas. These areas may have special rules to protect the local ecosystem. Golfers should familiarize themselves with any course-specific guidelines related to such areas.
Step-by-Step Guide to Taking a Penalty Shot
Assessing the Situation and Determining the Penalty
The first step in taking a penalty shot is carefully assessing the situation. Golfers must identify the nature of the penalty they have incurred, such as hitting the ball out of bounds, landing in a water hazard, or facing an unplayable lie. Understanding the specific penalty is crucial, as it determines the appropriate relief options.
Once the penalty is assessed, golfers must determine the best course of action. They have the option to play the ball from its current position with the penalty stroke or take relief as permitted by the rules. For instance, in the case of a water hazard, a player may choose to take a drop at a designated point, with a one-stroke penalty. Properly understanding the options ensures that golfers make informed decisions to minimize the impact of the penalty on their overall score.
Properly Marking the Ball and Selecting a Drop Spot
After assessing the situation and deciding on the penalty, the next step is to properly mark the ball before taking relief. Golfers must mark the exact spot where the ball lies to ensure accuracy during the relief process. Placing a ball marker or a small object behind the ball achieves this.
The player must then select a drop spot according to the rules of the specific penalty. For example, when taking relief from a water hazard, the golfer may choose to drop the ball within two club lengths from where it last crossed the hazard's margin or go back to the point of the previous shot. Careful consideration of the drop spot ensures that the ball is correctly placed, maintaining fairness and integrity in the game.
Correctly Dropping and Playing the Ball After a Penalty
The final step in taking a penalty shot is correctly dropping and playing the ball. When dropping the ball, it must be released from knee height, without spinning or rolling, to ensure a fair drop. The ball must land within the designated relief area and remain within the required parameters.
Once the ball is in play, the golfer can proceed with their shot, making sure to follow all rules and etiquette. Being aware of the surroundings and taking note of any potential hazards or out-of-bounds areas is crucial to avoid further penalties.
As with any aspect of golf, taking penalty shots requires practice and familiarity with the rules. Familiarizing oneself with the specific penalties and relief options is essential to handle challenging situations with confidence and precision.
Special Considerations for Penalty Shots in Competitive Golf
Strategic Risk Assessment: In tournament play, golfers must conduct a strategic risk assessment when facing penalty situations. Unlike casual rounds, where taking aggressive risks may be acceptable, tournament play calls for more cautious decision-making. Weighing the potential benefits against the risks of a penalty is crucial to avoid major setbacks in the overall standings.
Mental Composure: The pressure of competition can sometimes lead to mental lapses, which in turn may result in penalty shots. Maintaining mental composure is essential to stay focused and make sound decisions under pressure. Remaining calm and collected can prevent unnecessary penalties arising from impulsive choices.
Rule Adherence: In competitive golf, strict adherence to the rules is paramount. Players must ensure they understand all local rules and tournament-specific regulations to avoid unintentional infractions. Knowledge of the rules not only prevents penalties but also upholds the integrity of the game.
Resilience After Penalties: Bouncing back after incurring a penalty is a vital aspect of competitive golf. Dwelling on the penalty and letting it affect subsequent shots can lead to a downward spiral. Instead, players must maintain a positive mindset and focus on the upcoming challenges.
Consequences of Multiple Penalty Shots on a Player's Scorecard
Impact on Overall Score: Multiple penalty shots can significantly impact a player's overall score in tournament play. Each penalty stroke adds to the player's total score, which may affect their ranking in the standings. Avoiding unnecessary penalties is crucial for maintaining a competitive edge.
Loss of Momentum: The accumulation of penalty shots can disrupt a player's momentum during a round. A golfer who started strongly may find their rhythm disrupted, affecting their ability to make confident shots.
Pressure and Performance: As the number of penalty shots increases, so does the pressure on the player. The added burden of penalties can affect decision-making and execution, potentially leading to further mistakes.
Chance of Elimination: In some tournament formats, players may face elimination if they accumulate too many penalty shots. This adds a sense of urgency to avoid penalties and stay in contention.
Mental Toll: The mental toll of penalties can be challenging to overcome. Players may experience frustration or disappointment, impacting their overall performance in the tournament.
Golf Etiquette and Penalty Shots: Embracing Sportsmanship and Grace on the Course
Dealing with Penalties Gracefully on the Course
Stay Composed and Respectful: When a penalty shot arises, maintaining composure is vital. Avoid displays of frustration or anger, as they may disrupt the flow of play and create an uncomfortable atmosphere for fellow golfers. Instead, graciously accept the penalty and focus on the next shot with a positive attitude.
Accept Responsibility: Golf is a sport of honor, and accepting responsibility for one's actions is a cornerstone of its etiquette. If a penalty is warranted, own up to it without hesitation. Avoid making excuses or blaming external factors for the penalty.
Prioritize Safety: In situations where penalty shots may arise due to potential hazards or out-of-bounds areas, prioritize safety over aggressive play. It is essential to consider the safety of fellow players and course staff when making decisions.
Apologize When Necessary: If a penalty affects other players on the course, such as through slow play, offer a sincere apology and take measures to rectify the situation promptly. Respect for other players' time and enjoyment is a hallmark of golf etiquette.
Adhering to Sportsmanship and Integrity
Know and Follow the Rules: Sportsmanship in golf starts with knowing and adhering to the Penalty Shot Rules. Understanding the rules not only ensures fair play but also reflects a commitment to the integrity of the game.
Encourage Honesty Among Players: Foster an environment of honesty and integrity among fellow golfers. Encourage transparency and a commitment to following the rules, even when no one else is watching.
Support Opponents with Respect: In competitive play, demonstrate respect for opponents by refraining from excessive celebration after their mistakes. Embrace the spirit of healthy competition while maintaining kindness and support.
Maintain Proper Pace of Play: A crucial aspect of sportsmanship is maintaining an appropriate pace of play. Avoid lingering on the course and be conscious of the time taken for each shot. Promptly move to your ball and be ready to play when it is your turn.
Repair Divots and Ball Marks: Caring for the golf course is a reflection of respect for the game and its surroundings. Repair divots and ball marks on the greens to ensure the course remains in excellent condition for all players.
Silence During Strokes: During a player's stroke, silence is essential to maintain focus and concentration. Refrain from talking or making distracting noises that may affect the golfer's performance.
Understanding Local Rules for Penalty Shots: Unraveling the Unique Guidelines of Golf Courses
Importance of reviewing and understanding local course rules
Local course rules are formulated by golf course management to address specific conditions and challenges on their particular layout. These rules are designed to enhance safety, maintain the course's integrity, and create a consistent experience for all golfers. Ignoring or misunderstanding these rules can lead to penalties and potential conflicts during play.
By reviewing and understanding the local course rules before teeing off, golfers can:
Enhance Course Management: Knowing the peculiarities of each hole and the course's unique challenges allows golfers to devise better course management strategies and make informed decisions.
Save Time and Avoid Disputes: Familiarity with local rules saves time on the course, as players won't have to inquire about each ruling. This knowledge also minimizes the risk of disputes among playing partners.
Respect the Course: Complying with local rules demonstrates respect for the golf course and its management. This, in turn, fosters a positive and harmonious relationship between players and the course staff.
How Golf Courses May Have Their Own Unique Rules?
Environmental Considerations: Golf courses, nestled within diverse landscapes, may adopt specific rules to protect the environment and preserve the natural beauty of the surroundings. For instance, certain areas of the course may be designated as protected habitats, warranting special relief options to minimize ecological impact.
Bunkers and Ground Under Repair (GUR): Golf courses may implement individual rules governing bunkers and areas marked as Ground Under Repair (GUR). These local rules may dictate how players should handle bunkers, such as whether preferred lies are allowed, or how to take relief from GUR to prevent unnecessary penalties.
Water Hazards and Out-of-Bounds Areas: While the concept of water hazards and out-of-bounds areas is universal, golf courses may have specific designations for these penalty-prone zones. Understanding the local definitions of water hazards and out-of-bounds areas is vital for correct relief and penalty assessment.
Distance Markers and Course Features: Golf courses often have unique distance markers and course features. Some courses may use special markers to indicate specific areas where penalties may apply, such as "penalty areas" or "drop zones." Being aware of these features prevents inadvertent infractions.
Checking for Any Additional Local Rules Before Starting a Round
Review Course Websites and Materials: Before heading to the course, golfers can visit the official website or obtain course materials to check for any additional local rules. These resources often provide valuable information about unique rules and features of the course.
Consult with Course Staff: The friendly course staff can be an excellent resource for understanding local rules. They can clarify any doubts and offer insights into specific rules that may not be readily apparent.
Scorecard Information: Many golf courses include essential local rules on the scorecard. Familiarizing oneself with this information ensures that players are well-informed before teeing off.
Local Rule Sheets: Some courses provide local rule sheets or guides for players. These sheets may be available at the pro shop or starter's station, and they offer comprehensive details on the course's unique rules and regulations.
Group Discussions: Engaging in friendly discussions with fellow golfers who are familiar with the course can also shed light on any local rules that players should be aware of.
How local rules may differ from standard rules?
While the official rules of golf, as governed by organizations like the USGA (United States Golf Association) and R&A (The Royal and Ancient Golf Club of St Andrews), serve as the foundation for fair play, local course rules may introduce certain modifications. These alterations are tailored to accommodate specific course features and conditions. Examples of how local rules may differ from standard rules include:
Preferred Lies: Some courses permit golfers to lift, clean, and place their ball within a specified area to mitigate adverse conditions like wet or muddy fairways.
Out of Bounds and Lost Ball Procedures: Local rules may establish boundaries and lost ball search times different from the standard rules to expedite play and ensure the efficient flow of golfers.
Bunker Maintenance: Course-specific rules might outline procedures for bunker raking and maintenance to preserve the course's bunkers in top condition.
Ensuring compliance with both official and local rules for a fair game
To ensure a fair and enjoyable game, golfers must adhere to both the official rules and the local course rules. Here are some tips to achieve compliance:
Course Guide and Information: Study the course guide and informational materials provided by the course management. Pay special attention to local rules printed on the scorecard or posted at the clubhouse.
Seek Clarification: If any local rule is unclear, seek clarification from course staff or playing partners before starting the round.
Consistency in Application: Apply local rules consistently throughout the round, ensuring fair treatment for all players.
Stay Updated: Be aware that local rules may change, especially during special events or when course conditions vary. Stay updated with any modifications before your round.
Educate Playing Partners: If you notice your playing partners unintentionally violating a local rule, gently remind them to ensure a fair game for everyone.
The Role of Golf Officials in Enforcing Penalties
Understanding the Role of Golf Referees
Golf referees, often referred to as officials or rules officials, are the authoritative figures responsible for overseeing tournaments and ensuring that the rules of golf are followed by all players. They play an integral part in upholding the integrity of the game, enforcing penalties when necessary, and maintaining a level playing field for all competitors.
Referees are well-versed in the Rules of Golf Penalty Strokes and possess a deep understanding of the rules and regulations that govern the sport. Their expertise extends beyond mere technicalities; they are also skilled in applying the rules to various situations that may arise on the course.
During tournaments, golf referees closely observe players, providing guidance and clarification when needed. They play a pivotal role in the accurate recording of scores, ensuring that penalty strokes are accounted for and fair play prevails throughout the event.
The Dispute Resolution Process
In the event of a dispute or uncertainty about a rules infraction or penalty, the dispute resolution process comes into play. Golfers have the right to seek clarification from referees regarding a ruling and to present their case in a respectful and courteous manner.
When a dispute arises, the first step is to notify the referee promptly. The referee will then assess the situation, consulting the rules and using their expertise to make an informed decision. Their judgment is final in most cases, and golfers are expected to abide by their rulings with respect and sportsmanship.
The dispute resolution process embodies the principles of transparency and open communication. Golfers have the right to understand the reasoning behind the referee's decision and to seek clarification if needed. This process ensures that any misunderstandings or potential misapplications of the rules are addressed promptly and fairly.
Appealing Penalty Decisions
While referees' decisions are generally final, golfers also have recourse for appealing penalty decisions through the appropriate channels. If a player believes that an error occurred in the application of a penalty or that new evidence has come to light, they can seek to appeal the decision to the tournament committee.
The tournament committee, comprising experienced officials, is responsible for reviewing appeals and determining if a ruling should be modified. Appeals are considered with utmost seriousness and impartiality, with a focus on arriving at a just resolution.
The avenue for appealing penalty decisions reflects golf's commitment to fairness and the pursuit of accuracy in rulings. It provides players with the assurance that any potential errors can be rectified through a structured and unbiased process.
Commonly Misunderstood Rules Leading to Penalty Strokes
Misinterpretation of Dropping Procedures
The act of dropping a ball is a common occurrence in golf, especially when taking relief from various situations. However, players often overlook the specific procedures mandated by the rules, leading to potential penalties.
1. Proper Height of Drop: One of the most misunderstood aspects is the height from which a ball must be dropped. The rules require the ball to be dropped from knee height, ensuring a consistent and fair manner of taking relief.
2. Redropping for Ball Rolling Out of Relief Area: Players sometimes fail to comprehend that if a dropped ball rolls out of the designated relief area, they must redrop it. Ignoring this can lead to a two-stroke penalty.
Issues with Ball Marking and Lifting
Ball marking and lifting are fundamental aspects of the game, but players can unintentionally infringe on the rules, resulting in penalty strokes.
1. Incorrect Ball Marking: When lifting a ball to clean it or get it out of the way of another player, it must be marked with a ball marker or a small object. Failing to do so can lead to a penalty for improper lifting.
2. Failure to Replace the Ball Properly: After lifting a marked ball, it must be replaced in the exact spot where it originally lay. Misplacement of the ball during replacement can incur a one-stroke penalty.
Confusion about Relief Procedures
The rules provide for various relief procedures to address challenging situations on the course, but players may misinterpret these rules, leading to penalties.
1. Ignoring Reference Points: When taking relief, players must identify the reference point and choose a relief area based on it. Failure to use the correct reference point can result in an incorrect drop and a penalty stroke.
2. Dropping in the Wrong Relief Area: Golfers can incur a two-stroke penalty if they drop the ball in a wrong relief area. Understanding the proper relief procedures and areas is crucial to avoid this mistake.
Famous Penalty Strokes Incidents in Golf History
Notable Examples of Penalty Strokes in Professional Golf
1. The Masters Tournament, 2013
In the 2013 Masters Tournament, the then 14-year-old prodigy, Guan Tianlang from China, made headlines for his impressive performance. However, it was a penalty stroke incident that garnered significant attention. On the 17th hole of the second round, Guan was penalized for slow play, a rare occurrence in professional golf. Despite the setback, the young golfer displayed remarkable composure, finishing the tournament with grace and becoming the youngest golfer to make the cut at the Masters.
2. The 2016 U.S. Women's Open
During the final round of the 2016 U.S. Women's Open, Anna Nordqvist, a prominent Swedish golfer, found herself in the spotlight for a penalty stroke incident. On the second playoff hole, Nordqvist was penalized two strokes for grounding her club in a fairway bunker, a rules infraction she was unaware of at the time. The penalty swung the momentum, and she eventually finished as the runner-up in the tournament.
Impact of Penalty Strokes on Tournament Outcomes
1. The 2010 PGA Championship
In the 2010 PGA Championship, a penalty stroke incident had a profound impact on the final leaderboard. Dustin Johnson, a prominent golfer known for his powerful game, appeared poised to win his first major championship. However, on the 72nd hole, he grounded his club in what he believed was a waste bunker but was later deemed to be a bunker. This rules infraction cost him a two-stroke penalty, dropping him from contention and handing the victory to Martin Kaymer.
2. The 2016 LPGA KEB Hana Bank Championship
In the 2016 LPGA KEB Hana Bank Championship, a controversial penalty stroke incident emerged during the final round. England's Jodi Ewart Shadoff, while addressing her ball on the 17th hole, saw her ball move slightly. After careful review, the officials assessed her a one-stroke penalty, impacting her position on the leaderboard. The penalty ultimately affected the tournament's outcome, with Shadoff finishing in second place, narrowly missing out on the title.
Changes and Updates in Penalty Stroke Rules Over Time
Historical Evolution of Penalty Stroke Rules
1. Early Origins of Penalty Strokes
The concept of penalty strokes in golf can be traced back to the early days of the sport in Scotland. In the 18th century, golfers adhered to a more subjective system where opponents imposed penalties on one another for rule infractions. This informal approach often led to disputes and inconsistencies in penalty enforcement.
2. The Introduction of Standardized Rules
In the mid-19th century, a pivotal moment in golf's history occurred with the formation of The Royal and Ancient Golf Club of St Andrews (R&A) in 1754. This marked the beginning of standardized rules, including clear guidelines for penalty strokes. The R&A's efforts to create uniformity in the sport laid the foundation for the modern rules of golf.
3. Formalization of Penalty Stroke Rules
The late 19th and early 20th centuries saw a formalization of penalty stroke rules, thanks to the R&A and the United States Golf Association (USGA). The two organizations collaborated to establish the Rules of Golf, which included detailed penalty stroke regulations. This formalization aimed to enhance fairness, consistency, and integrity in golf competitions worldwide.
Recent Changes to Penalty Stroke Regulations
1. Modernizing Rules for Player Convenience
In recent years, golf's governing bodies have been proactive in modernizing penalty stroke rules to make the game more accessible and player-friendly. For instance, Rule 14.3a, introduced in 2019, allows players to leave the flagstick in the hole while putting. This change aimed to expedite play and alleviate the need for players to tend the flagstick.
2. Rule Adjustments to Improve Clarity
In 2019, a significant overhaul of the Rules of Golf was undertaken to simplify and clarify certain regulations. The updated rules emphasized the principles of fairness and common sense, ensuring that penalty stroke rules were more straightforward and less prone to misinterpretation.
3. Relief Procedures for Specific Situations
Recent updates to the rules have also focused on improving relief procedures in specific situations. For example, Rule 16.3, introduced in 2019, allowed for a local rule to be adopted, permitting players to take free relief from an embedded ball anywhere in the general area. This change sought to enhance the player's experience while promoting consistent and equitable relief options.
Variations in Penalty Stroke Rules Among Golf Organizations
Differences in Penalty Stroke Rules between Professional Tours
1. PGA Tour
The PGA Tour, home to some of the world's best professional golfers, adheres to the official Rules of Golf as set forth by the R&A and the USGA. Players on the PGA Tour are subject to the standard penalty stroke rules, including one-stroke or two-stroke penalties for various infractions, as outlined in the Rules of Golf.
2. European Tour
Similar to the PGA Tour, the European Tour also follows the official Rules of Golf. This ensures consistency and a level playing field for players competing on both major tours. The penalty stroke rules for the European Tour align with those established by the R&A and the USGA.
3. Other Professional Tours
Various other professional golf tours worldwide, such as the LPGA Tour, Asian Tour, and PGA Tour Champions, also adhere to the official Rules of Golf. While each tour may have its unique characteristics and events, the fundamental penalty stroke rules remain consistent across these tours.
Variation in Penalty Stroke Rules for Amateur Golfers
1. Local Rules and Governing Bodies
Amateur golfers, who form a significant portion of the golfing community, are subject to the rules established by their respective governing bodies and local golf clubs. While many amateur events and competitions follow the official Rules of Golf, there may be instances where local rules are implemented to accommodate specific course conditions or tournament formats.
2. Handicap and Scoring System
Amateur golfers often play under a handicap system, which takes into account their skill level to level the playing field. The rules surrounding penalty strokes for handicap play may differ slightly from those in professional tours, especially when it comes to adjusting scores based on a player's handicap.
3. Junior Golf and Beginner Levels
Junior golfers and those new to the sport may play under modified rules to make the game more enjoyable and accessible. These modifications could include relaxed penalty stroke rules or alternative formats that encourage participation and skill development.
Penalties for Serious Rule Violations and Cheating in Golf
Understanding the Distinction between Rule Violations and Cheating
In golf, rule violations occur when players inadvertently breach the rules during the course of play. These violations may arise from misinterpretation, lack of knowledge, or unintentional actions. Despite the seriousness of rule violations, they are generally considered to be part of the learning process, and players are encouraged to familiarize themselves with the rules to avoid future infractions.
On the other hand, cheating in golf is an intentional and willful act of deception to gain an unfair advantage over opponents. It goes against the core principles of sportsmanship and undermines the essence of the game. Cheating is a grave offense that not only tarnishes the player's reputation but also diminishes the integrity of the sport as a whole.
Consequences for Cheating in Golf Competitions
Cheating in golf competitions is a breach of trust and often results in severe penalties that reflect the gravity of the offense. The exact consequences for cheating can vary depending on the tournament's governing body and the severity of the cheating incident. Here are some potential penalties for cheating in golf:
1. Disqualification
The most severe consequence for cheating in golf competitions is disqualification. If a player is found to have intentionally cheated during a round or a tournament, they may be disqualified from that event. Disqualification not only removes the player from the competition but also carries a stigma that can have long-term repercussions on their golfing career.
2. Suspension
In cases of egregious cheating or repeated offenses, a player may face suspension from future golfing events. This suspension period can vary in length, ranging from a few tournaments to an extended ban, depending on the severity of the cheating and the judgment of the governing body.
3. Loss of Prizes and Titles
If a player is found guilty of cheating after winning a tournament, they may be stripped of any prizes, titles, or accolades earned during that event. This ensures that cheating does not go unpunished and that the integrity of the competition is preserved.
4. Damage to Reputation
Beyond official penalties, cheating in golf can cause significant damage to a player's reputation within the golfing community. The perception of dishonesty can have far-reaching consequences, affecting sponsorship opportunities, endorsements, and future playing opportunities.
Frequently Asked Questions
Can a player refuse to take a penalty shot?
In golf, the rules are designed to ensure the integrity and fairness of the game. While players may feel reluctant to incur a penalty, it is essential to adhere to the rules for the sake of sportsmanship. Refusing to take a penalty shot when it is warranted is a violation of the rules and can lead to disqualification or other penalties, depending on the severity of the infraction.
When a player encounters a situation that calls for a penalty shot, it is their responsibility to accept the penalty and follow the appropriate procedure. Penalties are an integral part of the game, and accepting them with grace and understanding contributes to the overall experience of golf.
Are there different penalty rules for amateurs and professionals?
Golf Penalty Rules apply universally to all players, regardless of their skill level or status as amateurs or professionals. The rules established by the governing bodies of golf, such as the United States Golf Association (USGA) and the Royal and Ancient Golf Club of St. Andrews (R&A), are the same for all players worldwide.
Whether it's a casual round among friends or a professional tournament, the rules remain consistent. The same penalties and relief options apply to all players, ensuring a level playing field and a fair competition for everyone.
What happens if there's a dispute over a penalty?
Disputes over penalties can arise when players have different interpretations of a particular situation or when fellow competitors disagree about the correct application of a rule. In such cases, it is crucial to handle the dispute with respect and in accordance with proper procedures.
The first step in resolving a dispute is to consult the official rules of golf. Players can refer to the rulebook or seek assistance from a rules official on the course if available. Rules officials are trained to interpret and apply the rules accurately.
If a resolution cannot be reached on the course, players have the option to file a formal protest or request a ruling from the tournament committee, particularly in competitive play. The committee will review the situation, consult the rulebook, and make a final decision.
It is essential for players to accept the committee's ruling with sportsmanship and grace, even if they may not agree with it. The spirit of fair play and respect for the rules is paramount in golf, and accepting the decisions of the committee is an integral part of upholding the game's integrity.
What Happens If a Player Is Unsure About a Rule or Penalty?
If a player is unsure about a rule or penalty during a round, they have several options to seek clarification. The most common approach is to consult with a fellow player or a rules official on the course. Many golf courses have rules committees or officials available to assist players with any queries they may have. It is essential to address any uncertainties promptly to avoid incurring unnecessary penalties.
Can Penalties Be Imposed After the Completion of a Round?
Yes, penalties can be imposed after the completion of a round. Golf is a game of honor, and players are expected to report any rule violations, including those they may have discovered after the round. If a player realizes that they have breached a rule during the course of play, but only after completing the round, they should inform the tournament committee as soon as possible. In some cases, the penalty may affect the player's score, standings, or even disqualification from the tournament.
Are There Any Exceptions or Leniency in Penalty Rules for Beginners?
While golf rules apply equally to all players, there is an understanding that beginners may unintentionally commit rule violations due to their limited experience and familiarity with the game. In some cases, local rules or rules of the competition may provide certain exceptions or leniency for beginners, allowing them to correct mistakes without incurring harsh penalties. However, it is essential for beginners to familiarize themselves with the basic rules of golf and seek guidance from experienced players or golf instructors to improve their understanding of the game.
Conclusion…
In the intricate realm of golf, where precision and sportsmanship intertwine, the significance of Rules of Golf Penalty Shots cannot be understated. As we navigated through the various aspects of penalty strokes, from their definition to their impact on scoring, handling them gracefully, understanding golf etiquette, the role of officials, and the challenges of rule variations, a comprehensive understanding emerged.
Penalty strokes stand as a testament to the sport's unwavering commitment to fairness, integrity, and adherence to the rules. They remind us that golf is not just a game of skill and technique but a test of character and honor. From iconic moments in golf history to the consequences of serious rule violations and cheating, the essence of the sport shines through.
As golfers, embracing the spirit of fair play and respect for the rules becomes an integral part of our journey on the greens. The knowledge of penalty strokes empowers us to make informed decisions, minimizing errors that could alter the course of a game. Embracing the learning process with a cheerful tone, we equip ourselves to handle the challenges that arise on the course with grace and composure.
Golf etiquette, a pillar of the sport, reinforces the values of honesty, transparency, and respect for fellow competitors, creating an environment where the spirit of camaraderie thrives. As we encounter rule variations among different golf organizations, we embrace the adaptability of the sport, appreciating its diversity while cherishing the universal values that unite us all.
In every swing, putt, and decision we make, the legacy of golf is preserved by upholding the time-honored principles that have shaped the sport's heritage. Through penalties, we learn, grow, and evolve, emerging as better players and individuals, ready to face any challenge the course presents.
The journey of golf is not just a quest for victory but a pursuit of self-improvement and the embodiment of the true essence of the sport. As we play our part in this grand tapestry, let us carry forward the values instilled by Rules of Golf Penalty Strokes, enriching the legacy of golf for generations to come. With every round played, we honor the sport, the camaraderie it fosters, and the unwavering pursuit of excellence that defines the game of golf.
Amazon and the Amazon logo are trademarks of Amazon.com, Inc, or its affiliates.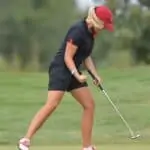 Daisy is the Founder and Editor in Chief of Golfs Hub. She is associated with Golf for more than 20 years. She got the inspiration from her father. She is a very private person & doesn't like to be photographed. She's worked in nearly every job in the golf industry from club fitting to instruction to writing and speaking. Now she is enjoying her retirement from day job... but not from Golf! Daisy lives in southeasternmost part of New York state with her family.