As an Amazon Associate, I earn from qualifying purchases. There is no extra cost to you. Thank you if you use our links; we appreciate it! Learn More.
"How to plan a golf vacation?" – Do you really need to plan for that?
Some wise man once said, "A goal without a plan is just a wish," you need to know how to plan a golf trip to materialize your highly anticipated leisure getaway.
The initial approach has to be on point with a good bit of planning. Heading things in the right direction is all it takes.
Last July we planned a visit to the Dundonald Links in Scotland. From late June to late August is the best time to visit this place. We will cover this article according to our plan for that trip!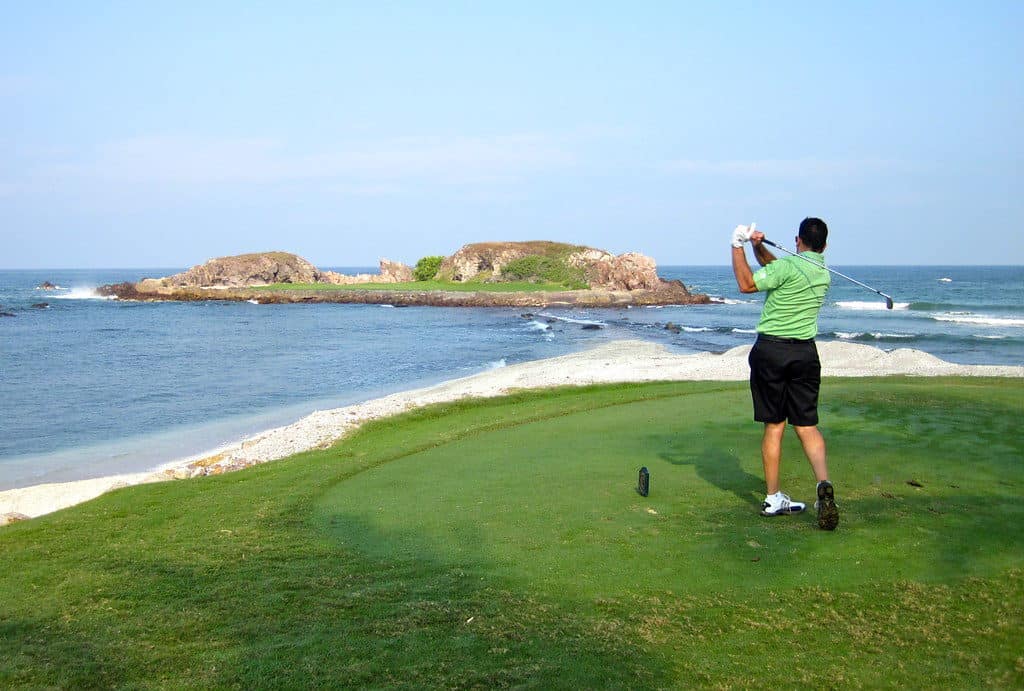 How to Plan a Golf Trip?
Definitely, it's no rocket science to understand how to plan a golf outing. A great golf getaway is something to cherish for a long long time. For many, it's a once-in-a-lifetime experience. And if you're lucky enough, you might get this opportunity twice or thrice.
So, if all your hard work did not go into vain and you finally succeeded to lock your squad's commitment, you've got your 'Go Ahead' signal!
Congratulations!
Now it's time to know how to organize a golf outing.
See also: Best Golf Travel bag for all time
Let's get started.
Things are easy and we've made them even easier for you with our 9 steps guideline for a perfect golf outing.
1# Select the Destination Right
For any getaway trip, you must plan first where do you wanna get away, right?
Planning for a golf trip is no different.
The key here is to check whether your choice of destination suits your preferences and resources. For instance, many of the premier golf locations require you to go through their courses. Are your golfing squad willing to do such for a continuous few days?
Usually in the USA, Florida, Alabama's Robert Jones Trail, Pebble Beach, Bandon Dunes, Sea Island are the names that go into people's bucket lists. Outside the USA, the holy golfing grounds of Great Britain as in Scotland, Ireland, Wales, England are the most favorite ones. Places down-under, Australia and New Zealand ain't that bad either.
See also: Black Friday Golf Deals
2# The Internet Knows Things
Here we have simply three tips for you. The first one is to research. Then comes research again. And finally, research some more.
There are many websites out here on the internet. Besides online, go seek recommendations and suggestions from the people who've recently visited your desired destinations.
You can also get in touch with the service providers of different courses. They can recommend you where to stay, and where to eat too.
Read: What to bring on a Golf Trip?
3# Someone Has to Take The Charge
Let's put this in straight terms. A committee cannot decide where to go and what to do. A squad will always need a leader or the one who takes the charge.
If you're good enough to be in charge, take it without any kind of hesitation. There is someone better who can make his or her voice heard. Fine, that person is in charge then.
The main point here is that someone must buckle things up. Otherwise, it can become maddening.
Read: What to wear golfing in 50 Degree weather?
4# Have the Right Squad
This might not be applicable to all the readers. Many of you have a fixed squad for this sort of golf trips.
But if that's not the case with you, handpick your compatriots. Always remember one thing: to have great fun, you don't need too many partners on trips. Ensuring that everyone has the same goals and expectations is really significant.
See also: Best Golf Sunglasses
5# There's Nothing to Fear
For the first-timers or the umpteenth-timers, there's nothing to fear, absolutely nothing.
If planning the trip or thinking about being in a place where you've never been before scares the crap out of you, take help. There are plenty of agencies and trip planners out there who'll help you out with a minimum of charges.
There are enough resources available. So, don't be afraid of planning a trip for the first time.
6# Don't Follow the Backpackers Here
Dear backpackers, I don't have any beef with you guys at all. The point I'm trying to make here is that a golf outing cannot be a budget backpacking tour.
Hence, go first-class whenever possible. If you're traveling without your spouse, don't double up in rooms. You'll be surprised to see how much better you'll sleep being deprived of those grizzly snoring next to you.
7# You Don't Wanna Over-Schedule
Well, this applies to almost all vacation plannings. Over-scheduling is never a good idea, to be honest.
Smaller steps always lead to bigger gains. So, don't mess everything up with over-scheduling. Consider the age and fitness level of all the people who're traveling and playing with you.
You need to be more cautious in planning if you've set your mind to travel abroad.
8# Work Delegation
Just because someone is in charge, doesn't mean he or she will have to do all the work. Work delegation is an important part of successful planning.
These trips are all about having fun. So, don't forget to embrace the moments. Find out people's expertise in different sectors. Delegate work accordingly. You're not compelled to plan every minute or every meal.
Let people explore and enjoy themselves. You do the same for yourself.
9# Expect The Unexpected
Now, my friend, life is unexpected! So, plan for what cannot be planned. Stuff will take place that nobody has thought about. Some of them may well be disastrous.
But some of them can be super exciting and full of fun. Usually, these are the moments that make outings memorable. Let life come to you, don't anticipate everything.

Final Words…
Life will eventually take its course. All you gotta do is to plan a bit. If you know how to plan a golf trip then it will save you from lots of future discomforts. That's the best part of it.
Planning a golf trip is an exciting time. There are many factors that you need to be aware of. But none of them are much complicated. All you require is organizing the whole trip. If everything goes somewhat around the curve, you're sure to have the time of your lifetime alongside your buddies.
That's all we could do for you. What are you waiting for then? Plan right away for the perfect getaway swing away.
---
Read More:
Amazon and the Amazon logo are trademarks of Amazon.com, Inc, or its affiliates.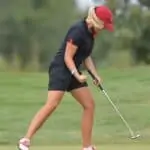 Daisy is the Founder and Editor in Chief of Golfs Hub. She is associated with Golf for more than 20 years. She got the inspiration from her father. She is a very private person & doesn't like to be photographed. She's worked in nearly every job in the golf industry from club fitting to instruction to writing and speaking. Now she is enjoying her retirement from day job... but not from Golf! Daisy lives in southeasternmost part of New York state with her family.