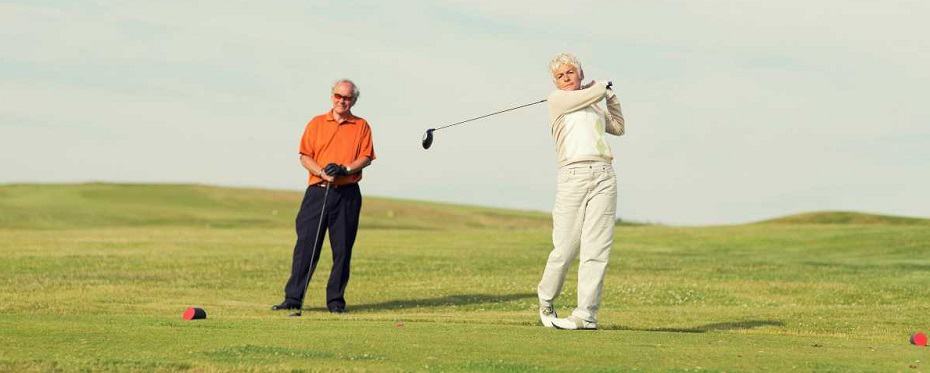 All of us deserve a breath of fresh air and the escape from the daily grind, but the seniors probably need that the most. After spending almost half of their lifetime working, it is only logical that they should take their special someone and go on a much-needed romantic of exciting getaway. What's more, if you strive to combine please with a little bit of physical activity and sport, then going on a golf vacation is the winning combination.
Unlike other elderly sports, golf is played outdoors and there's no better way to go to an exotic and warm destination and sip cocktails in the morning and do play your favorite game in the evening. Without further ado, here are some of the best couples golf vacations idea for seniors.
Best Couples Golf Vacations For Seniors
Blend With Nature
If you are eager to spend a quality vacation in a peaceful environment, surrounded by lush greeneries, blooming evergreens, and meticulous vistas, then you had better head out to Lake Tahoe. Not only will you have a unique opportunity to play golf at one of the most meticulously pampered golf courses at Edgewood Tahoe, but as a couple, you could also choose from an abundance of activities.
You can walk along the emerald-blue waters, go hiking or kayaking together, visit a concert or a show at a nearby casino, or just sip hot cocoa on your terrace overlooking the mesmerizing landscape.
A Luscious Resort
Once you reach a certain age, you can finally rest and have a go at some of the world's most untamed and gorgeous destinations. If you and your soul mate wish to include a perfect tropical getaway and still have a nice golf course at your disposal, then you must go to Hawaii.
Not many people know this, but the Hawaiian island of Oahu is home to some of the extravagant and top-notch golf courses, like George Fazio courses where the couple can indulge in a good game. Besides golfing, many resorts around Turtle Bay offer splendid accommodation options, beachfront condos, and many more.
Indulge In All Your Senses
If you are a couple who live a good glass of wine after a long day, then a tour around California's wine country is an idyllic vacation. Both food and wine lovers will be able to enliven all their senses and have a truly riveting holiday, but maybe the most exciting part of the holiday might be the Silverado resort which offers flabbergasting Golfer's Dream Package.
By staying in this resort, you would be able to play golf all around Silverado's two 18-hole golf courses, which span 360 acres. Only make sure that you bring two comfortable long-sleeved golf shirts to prosper your blood flow and circulation as you roam around the courses.
A Real Must
Every keen golfer must have heard about Pebble Beach and its famous golf academy and courses. However, the thing that you mightn't have heard that accurately is that even non-golfers have a blast at the Pebble Beach. Known as America's No. 1 public course, seniors would have a one-of-a-kind golfing experience.
Not only can you play golf while overlooking the dazzling Monterey Peninsula, but you can get a nifty tip from real pros. In the meantime, your better half can go shopping, visit the spa, walk along the beach, eat at a fine restaurant, and just unwind.
True Canadian Gem
The sheer fact that you would be playing your favorite game and at the same time have an utterly enjoyable and comfortable time, cannot be usher with words. If you desire to completely get away from the daily commotions and go somewhere wild and off-the-road, Fairmont Château Whistler Golf Club should be on your bucket list.
The golf course is curved along with the sensational Coast Mountain range, so it flows around the gorgeous landscape rich in tall pike treas, creeks, crystal clear waterfalls, and picturesque mountains. Alongside recreational golfing, as a couple, you can go hiking, gondola riding, cycling, and many more.
A Royal Treatment
Located in the heart of Phoenix, the Arizona Biltmore is home to two ravishing and neat golf courses. If you desire to upscale your game while you are on your vacation, on both the Adobe and the Link golf course you can have a challenging and enjoyable game. But the thing that makes this vacation destination different from others is the fact that the hotel in the Arizona Biltmore offers top-notch service with specialized personal concierge service and immaculate catering.
Plus, you can indulge in the full-service spa, swim in some of its eight pools, and even go on a romantic walk or excursion. Rent a room overlooking the pristine lakes and lush beauty of the place for an ultimate experience.
Viva Las Vegas
Las Vegas is the town of opportunities, great casinos, restaurants, fun nightlife, but also a city that has pitch-perfect golf courses. From nicely manicured and organized Siena Golf Club to Las Vegas Golf Center and Arroyo Golf Club at Red Rock.
Most of the courses are located on the outskirts of the city, but every single taxi is equipped with air conditioning, so you won't have to worry about dehydration or exhaustion. Las Vegas's extravagant scene is rich in blasting indoor activities from casinos to stand-up comedy shows and live performances which will spice up your vacation.
Senior couples will have an abundance of activities to choose from and have a lovely romantic time.
Timid Sophistication
In the rural, yet lavishing surrounding, in the country of Wisconsin, lies the city Kohler which has superb golf courses. This is truly a heaven for senior couples as you would have the unique opportunity to unwind in a peaceful environment and recharge your batteries.
Many elderly who suffer from cardiovascular diseases and diabetes are aware of the importance of vacationing at a serene and health-conscious place. The legendary golf course designer Pete Dye created a stunning golf course at Kohler for users to indulge in it maximally. So, fond golfers are in for a treat.
Final Thoughts…
Whether you travel alone or as a part of a group, most couple vacation destinations can be intriguing and relaxing. Always pack your medicaments, stay safe, and put your health in the first place before you do some engaging activity, golf included.
Read More: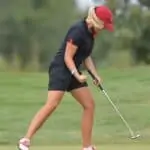 Daisy is the Founder and Editor in Chief of Golfs Hub. She is associated with Golf for more than 20 years. She got the inspiration from her father. She is a very private person & doesn't like to be photographed. She's worked in nearly every job in the golf industry from club fitting to instruction to writing and speaking. Now she is enjoying her retirement from day job... but not from Golf! Daisy lives in southeasternmost part of New York state with her family.