As an Amazon Associate, I earn from qualifying purchases. There is no extra cost to you. Thank you if you use our links; we appreciate it! Learn More.
Oahu North Shore is a very beautiful & famous Golfing spot. But why do that only when they have so much more to offer?
Yeah, my initial goal was to just spend the last winter vacation golfing in the sun with my family! But, seeing the beach I just couldn't resist spending some time enjoying surfing!
Enjoy longboard surfing and golfing in this heavenly place in Hawaii and experience two-fold fun on the way!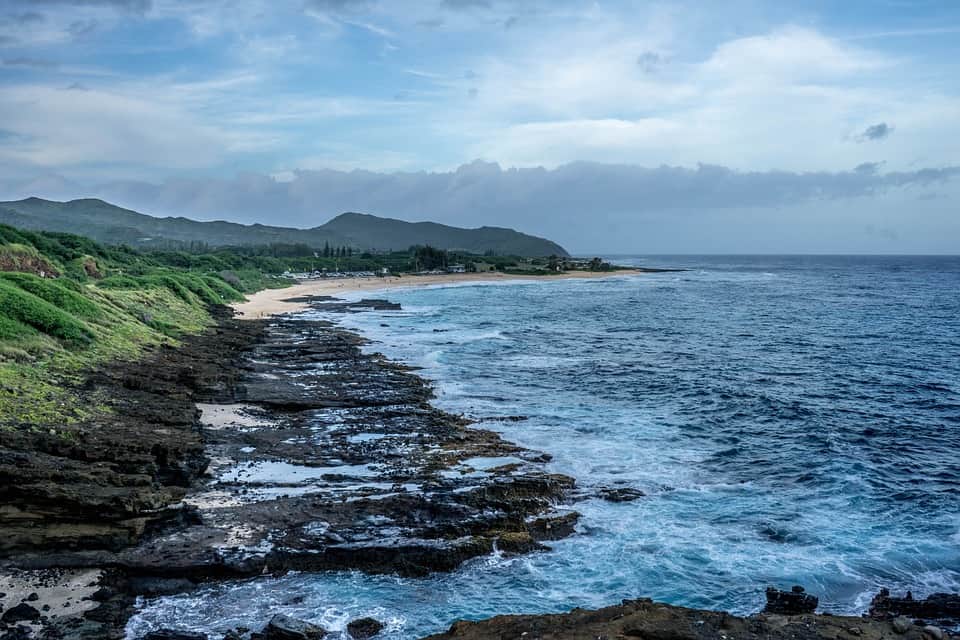 Read: What to wear golfing in 50 Degree weather?
Golfing in Hawaii
There's so much to see and do in Hawaii, your mind may not settle itself with golfing. But as a golfer, if you do plan a trip destination here, it has so much to offer. Of the four main islands when it comes to golfing in Hawaii, Oahu is one.
Each island is so good and resourceful on its own that you could argue every one of them is best! Say, you are going on a trip to Hawaii for winter golfing, which island do you choose? We suggest a North Shore Oahu tour.
See here: Black Friday Golf Deals 2019
North Shore Oahu Golf Courses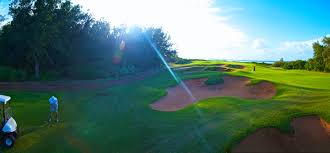 If it is your first time to Hawaii, you will enjoy the variety that Oahu has to offer, as a beginner. And Oahu can give you some surfing adventure too, as you will see in this article later. You could be a golfer with a low-handicap or a fair-weather golfer, North Shore Oahu has a wide selection of golf courses for you to choose from.
Read also: Best golf travel bags for the money
Here are the top 3 of them: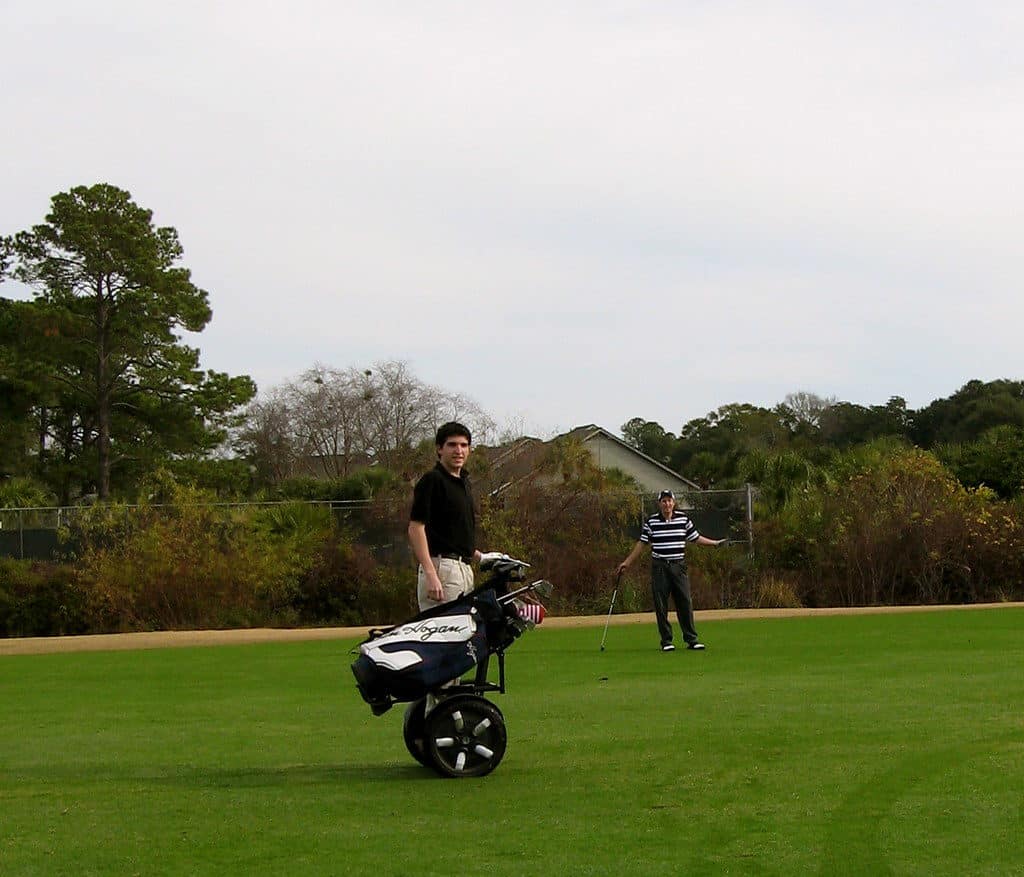 This course opened in 1972 in the Turtle Bay Resort. The design with 18 holes surrounds itself within the North Shore and green Hawaiian Palms of serenity. This is more forgiving than the other turtle bay golf course as our next contender and offers a great view of the ocean both towards the back and front of it. You will find lesser forced carriers here and play a game of short distance.
This was the original course of the resort and has been adorned with the playing of Arnold Palmer, Sam Snead, Chi and Chi, and other renowned Champions. You also get complimentary balls for the course. A great experience is due here, by yourself and from the staff.
Read also: Best Golf Gloves for men, women & Juniors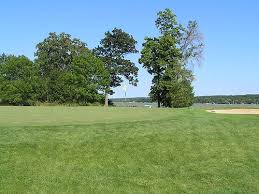 One of the designers of the Golf Course is Mr. Palmer himself. This opened back in 1992 and was twice ranked best of the new golf courses in America. It is located 45 minutes north of Honolulu. There are two different layouts you can experience here. One is the Scottish links-style layout another one is the tropical-style layout. The entire course is horseshoe-shaped. Water comes in 14 of the Palmer-holes in season.
The 17th hole is the signature of the course. It offers a panoramic vision of the Pacific Ocean and is superbly scenic with the greens. The holes are actually very artistically weaved around the wetland and forest if you ask us. This protects the course from being too windy.
Read also: Best Golf Prescription Sunglasses
From the resort tees, the course measures a whole of 6225 yards. From the Palmer tees, it is 7218 yards. Menacing the fairway and protecting the greenery, there are 70 sandtraps here. A total of 5 sets of tees on each hole, this is a golfer's bliss for every kind.
The Pipe and Sunset are just up the road of the Palmer course. So you can easily hop on for both the games.
The Kahuku golf course is different from the two. This municipal course is owned by the state and it is one of the golf courses out of three that have been laid on the beachfront property. You can't possibly think of tee here. In fact, there isn't a clubhouse too.
If you wish to snack on, you'll have to get ready and set before arriving at the course parking lot. It is a no-frill, no-thrill golf course. Not so meant for advanced players as it is for those who want to enjoy playing along the waters. The bluer than a blue ocean on the sides, natural green everywhere, waves crashing in on the Pacific ocean make it a slow and smooth place for golfing fun.
You shouldn't be taking this place too seriously but only enjoy a game of golf while you are here.
Read about: Nike Roshe Golf Shoes
Surfing in Hawaii
Did you know Hawaii is often regarded as the dad of surfing?
Rumor has it the Hawaiians have been doing it for centuries now, in one of the most isolated landmasses of the world. This volcanic island is exposed to different wind directions is a surfer's favorite, since there are waves all through the year for beginners on a surf break to advanced surfers.
Hawaii delivers to reef breaks, barrelling waves, glassy peaks, freight trains, or a slow and steady Jack-Johnson surf. Of the eight main islands of Hawaii, Oahu is one consistent and fun-loving one and is our muse today.
Read: Best Golf Club set for beginners
North Shore Oahu beaches
Whether you have recently moved to Oahu or have come with parents or friends or are on a solo trip to find yourself anew, you probably have heard "surfing" going on a lot here. Naturally, you would be excited to try this out, and we don't blame you! What most people think of when they are in Hawaii is surfing, to be honest.
Oahu is third on the list of the largest islands of Hawaii. In the Archipelago, this is probably the most visited site of all for the waves it delivers. A favorite destination of all surfers, every winter the wizards of the surfing world are seen to visit here and flex their skills.
In summer, the southern shores get bigger swells, so beginners are advised to choose the northern shore in the summer. But during winter, the north shore gives you powerful swells, perfect for our adventurists. Know more about longboard and accessories to be safe there.
Though it is not a product recommendation post, we couldn't keep ourselves from mentioning it. We've used a new brand (New for us!) of longboard for surfing at Oahu. We used the Z-flex longboards. We were very pleased with its patented Waterborne technology.
Even though Oahu is a gold spot for beaches, not all of them are suitable for surfing. But we love them all equally! Here are 3 top beaches from North Shore of Oahu:
This is recommended for the expert surfers to prove themselves. This is one of the very few bays of the world that can hold over fifty feet of rideable waves. It is both iconic and terrifying at the same time. This classic spot easily gives you forty feet of waves. But the challenge isn't the height only.
To reach the take-off, you need to make your way through the infamous Waimea Shorebreak: fast, powerful and hard enough to smash you down. Even getting to the line-up, you may have to come back to the bottom time and again; and the barrels are just one of your friends.
To spook and warn you, riders have injured themselves, and unfortunately seen death, and faced localism when surfing here.
The Sunset beach is another claimer of Oahu North Shore activities and is recommended for advanced surfers. It is famous all over the world for its right-hand waves and is located two miles far east of Pipeline, which we will be discussing shortly.
The Sunset does not only intimidate you with the height of the big famous waves it delivers. It's area and the ambiance is enough to want you to give up. Even in low-water seasons, it is fast. It offers a lot of variety and peaks that you can select from. Holding up to 30 ft walls, the Sunset can be somewhat unpredictable and thick. You must have excellent paddling techniques to surf through this big boy if you don't get stuck inside.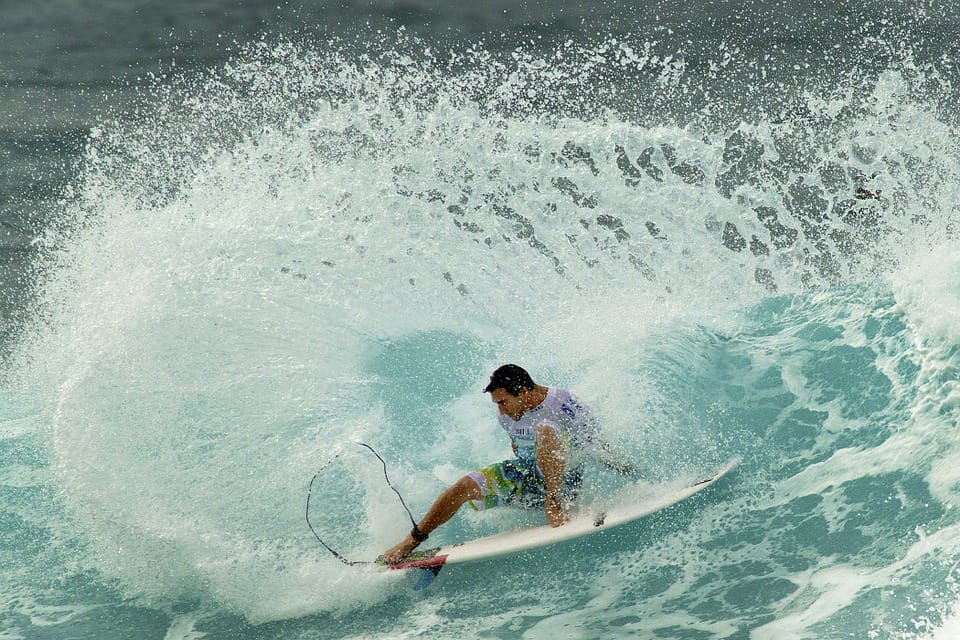 Banzai Pipeline is the capital of Seven Mile Miracle. If you have heard about the Seven Wonders of the world, of the surfing world, this is one big wonder. This notorious "guillotine" of sorts is the benchmark of measuring all the other waves of Oahu. It is adorably called Pipeline or Pipe.
The waves that you will get here are huge, steep and fast, even in shallow water.
To you and us, who have never quite been of the surfer type, this may sound enough to change routes. But to surfers like Philips Edward, this is inviting. That guy surfed here back in 1961 when things were far more "natural" than things are nowhere. Before this guy did, everyone else considered Pipeline un-surfable: you'd either have your surfboards or bones broken. There are probably 11 pro-surfers who have been recently sent to the hospital for this hauntingly beautiful experience. Talk about guts!
Needless to say after all these, this beach is recommended for experts only and is the most dangerous wave on earth. Despite having tinted records, this is one of the most prove-worthy and sought-after beaches of the world. It used to be left-handed until the Backdoor was discovered.
This is the right-hand side of the Pipe.
Read: Best Winter Golf Balls
Finally…
We hope you liked this two-way review of Oahu North Shore's beaches and golf courses. There are plenty of things you could do in Hawaii, dressing up as a coconut-dancer like that episode in Tom and Jerry to slurping on green coconuts while facing the sub, lying down in your spotted shorts and floral shirts.
But if you miss out on golfing and surfing if you are traveling to Hawaii this winter, you are missing out big time!
---
See also:
Amazon and the Amazon logo are trademarks of Amazon.com, Inc, or its affiliates.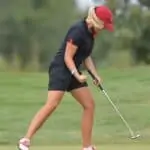 Daisy is the Founder and Editor in Chief of Golfs Hub. She is associated with Golf for more than 20 years. She got the inspiration from her father. She is a very private person & doesn't like to be photographed. She's worked in nearly every job in the golf industry from club fitting to instruction to writing and speaking. Now she is enjoying her retirement from day job... but not from Golf! Daisy lives in southeasternmost part of New York state with her family.