As an Amazon Associate, I earn from qualifying purchases. There is no extra cost to you. Thank you if you use our links; we appreciate it! Learn More.
It can be very confusing to find a pair of good prescription sunglasses for golf, right? There are hundreds of pairs in the market but only a few of them are actually good. So, to make the selection process easier for you, in this article I have talked about 16 best prescription golf sunglasses that are currently leading the market.
I'll also talk about some of the factors that you must know and look for when buying the best prescription sunglasses for golf.
So, without further ado, let's get to the main best prescription glasses for golf reviews!
16 Best Prescription Golf Sunglasses Reviews 2021

1. Oakley Gascan Polarized Prizm Rectangular Sunglasses
The Oakley prescription glasses are ideal for playing golf. They are made in the US. This model has been appreciated by golfers for its lightweight feature and UV protection.
2. Oakley Flak 2.0 XL Sunglasses
This is another prescription sunglass from the brand Oakley. This model is famous for its optimum usability and comfort on the golf course.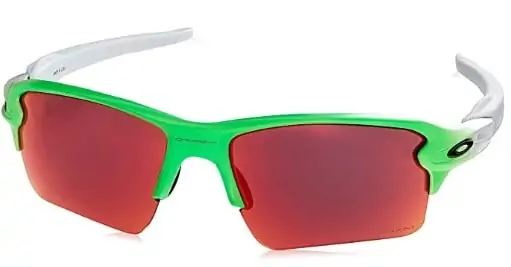 3. Tifosi Tyrant Sunglasses
Guess the Tifosi word meaning in Italy? The word means fan or enthusiast. I don't know about you, but I am totally crazy about this sunglass. The best quality sunglass is ever made, and I mean it. The design, technology all are up to the mark. You can use it in any outdoor purpose like fishing, running, golf and cycling.
The Tifosi sunglass is specifically designed for any aggressive use, not for any stylish or reading purpose. The frame is metal made and has the feature of rugged nickel titanium design. When the glass is strained, the alloy allows bringing the shape back — so perfect sunglass for sports use.
The glass fits comfortably, and the sleek design gives a smart look even you are playing golf with prescription glasses like it. The temple is super adjustable, and the nose piece and ear pad pillow help to keep the sunglass fit and non-slip. When you sweat, you will not have to worry about fixing the glass while playing or cycling. Fits in every face size for the design.
There are three lenses for this sunglass – AC red, gray and clear. You can pick up anyone per your preference. You can also choose all three of them as the sunglass have multi-lens setup. The lenses are polycarbonate with shatter-resistant feature, and the glare reducer provides 100% UVA and UVB protection.
In wintertime, it is obvious that lights are low and most of the sunglasses can't provide a good view of the low light. But with tryant sunglass, there is no problem to enjoy a view.
Read also: Tifosi Jet Wrap Sunglasses Review
4. Rudy Project Agon Sunglasses
Agon means in Greek term spirit of competition. For a sunglass, this term is perfect as the athletes get a boost when they wear rudy project agon sunglasses.
The agon sunglass is number one for its look and function. This sunglass has achieved stability and comfort from the results of researchers research. The design of this sunglass is super advanced.
There is a vent controller that is newly installed which controls the airflow; by this, the thermal shock gets reduced and fogging don't occurs. The sunglass frame is carbonium made.
The core design of this sunglass is helmet compatibility. So you can adjust this sunglass with perfect fit with any lid.
The best thing about this sunglass is lightweight and super adjustable. There are a flexible temple tip and nose piece that helps to adjust and customize for any face size and shape.
The temple is adjustable and anti-slip. All you have to do is to apply gentle pressure quickly and easily. So, when you are in the heat of the activity, there is no chance to get a slip sunglass for the adjustable components.  You will have maximum comfort and enjoy a perfect fit during any use.
You can tell the nosepiece is adjustable. For the nosepiece, you can fit the glass on the exact bridge shape and width by keeping the glass properly even you are in the extreme workout. 
The lens system is interchangeable and quick. This technology is best for any sport sunglasses. Every sunglass has different ways to remove and fit the lenses. The quick-change technology makes the changing task easy and swift in any condition.
The hinges are user-friendly and safe to use. There are no sharp edges, and the design helps to minimize the injury in case of any fall. 
The optics is superior and works great on different light conditions and various weather. The lenses are impactX-2 that is durable and allows photochromic range, changes the semitransparent tone to a different color like brown, black and red automatically in any light condition.
You can use this sports sunglass in any sports area like cycling, golfing, shooting and any other sports you name.
5. Oakley Half Jacket 2.0 XL Polarized Sunglasses
This is the last sunglass in our golf prescription sunglass reviews list. This one is also manufactured by Oakley that has received immense appraise from golf lovers. The best thing about this sunglass is, it easily lets you swap out lenses which come in very handy while playing. This is undoubtedly one of the best eyeglasses for golf.

6. Under Armour Igniter Polarized Multiflection Sunglasses
Under Armour is another brand that is renowned for their prescription sunglasses for golf. These sunglasses have a bunch of good features that are great for the money. Under Armour makes their products to ignite your passion. With their sunglasses, you'll always be ready to face any situation!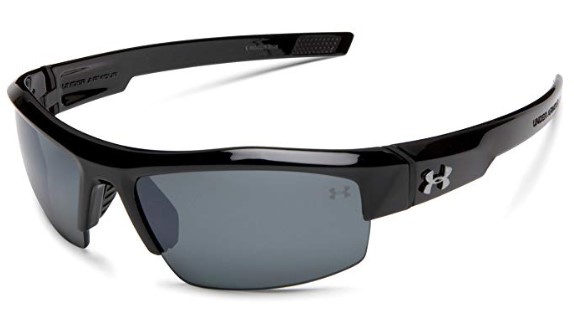 7. Oakley Holbrook Lifestyle Sports Sunglasses
When creating the Holbrook model, Shaun White, a Snowboard Superstar worked with Oakley closely. Oakley tried to bring out a vintage style with their Holbrook Sports Sunglasses. This prescription sunglass comes with a bunch of good features at a reasonable price range.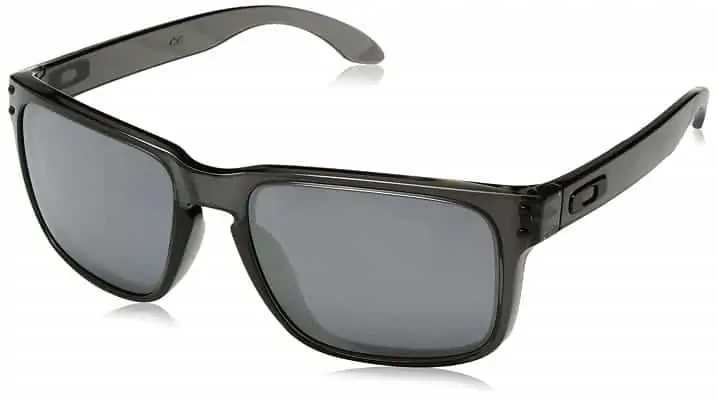 8. Oakley Evzero Path Sunglass
The next prescription golf sunglass in our list is the Oakley Evzero Path Sunglass. This model is probably one of the lightest sunglasses in the market. This sunglass is suitable for supporting multi-sport performance.
See also: Oakley Radar EV Path Sunglasses Review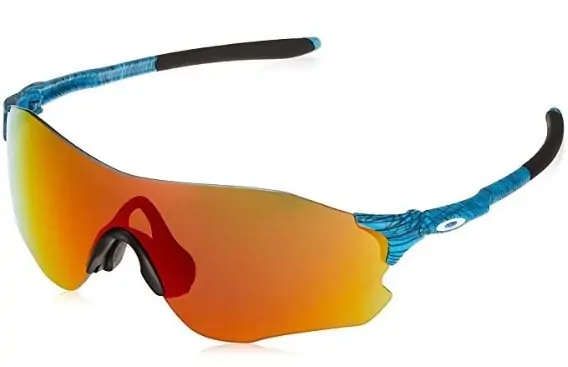 9. Torege Polarized Sports Sunglasses
Torege sports sunglasses use the "Torege Lens Technology" which provides 99.9% protection from UV400. Golfers absolutely love this sunglass because the lens is resistant to shock, break-proof as well as flexible. It is polarized prescription sunglasseses.
10. Oakley Half Jacket 2.0 XL Iridium Sport Sunglasses
Oakley Half Jacket has received overwhelming appreciation from its users since it first got out. This sunglass supports sports performance with its interchangeable dual lens. The Oakley Half Jacket 2.0 sunglass not only meets the standards of ANSI (American National Standards Institute), it exceeds them.
Let's take a look at the features it provides: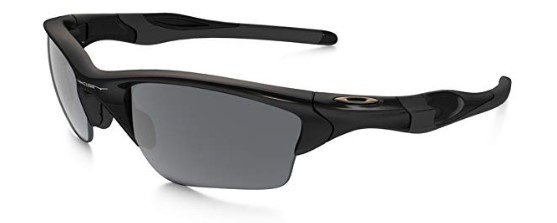 11. Rapid Eyewear Black Rx Golf Sunglasses
The Rapid Eyewear Black Rx is a great prescription sunglasses for golfers. This pair comes with some unique features that made it highly appreciable.
Here are the features it offers:

12. Oakley Flak 2.0 XL Rectangular Sunglasses
The Oakley Flak 2.0 model comes with a standard size frame that is equipped with a greater lens coverage. The lens is completely manufactured with High Definition Optics which makes the sunglass extremely durable as well as lightweight.
Here are the features it offers: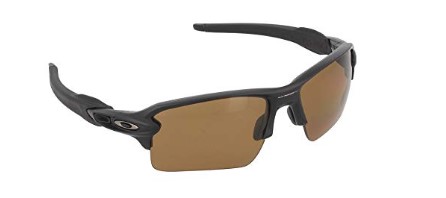 13. Maui Jim Stone Crushers Sunglasses
Stone Crushers from the brand Maui Jim is a durable as well as lightweight prescription sunglass suitable for any outdoor sports. It is one of the best prescription sports glasses for golf that comes at a cheap price. Here are the features this sunglass provides:
14. Maui Jim Breakwall H422 Polarized Sunglasses
This model from the Maui Jim brand is a decent golf prescription sunglasses. It is great for shielding your eyes from direct sunlight which comes in very handy while playing golf.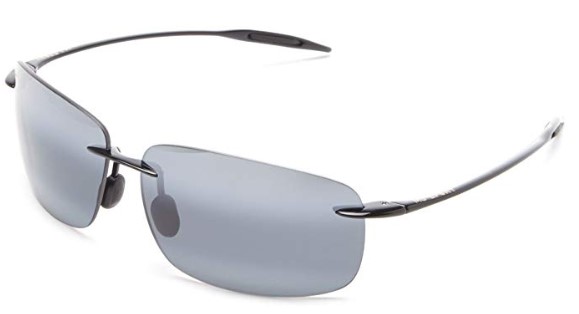 15. Adidas Raylor S Sunglasses
In the sports world, Adidas is a brand that is famous in every sector of the sport. Here I will talk about  a stylish sports glass, and that is Adidas Raylor S Sunglasses. This sports eyewear meet the needs of different lifestyle and various sports. The fashion, design, and function give a sporty and classy look together.
This sunglass is the lightest sunglass in the sunglass world. The weight of this sunglass is only 19g. so the feeling after wearing the glass is light and cool.
There are two lenses in this sunglass, and they are rx-able(prescription ready). The frame is flexible and durable.
With this sunglass, the glare is reduced in good percent as the polarizing lenses work well in bright sun and get dark in the shaded zone.
16. Adidas A164 Adivista L Sunglasses
This sunglass is another production of the famous Adidas. It is a must-have collection for every sunglass lovers. This sunglass is perfect for large faces, and the frame design provides a panoramic and unrestricted view.
The frame comes with temples that have a user-friendly design and have traction grip system. For these, the sunglass stays stable fit, pressure-free and non-slip.
The temple system is tri-fit. For this system, the adjustment level stays in three levels and offers a customized fit.
There are nose pads that are a double snap, and the hinge system is quick release. For the hinge, there is no chance of having breakage, strain in any pressure. Moreover, the temple is replaceable.
The system of the lens is a quick lens changes system. This system provides a fast and sturdy lens change whenever you need.
For the polycarbonate, the lens ensures 100% UVA, C and B protection and it can be provided to 400 nanometers.
The frames are integrated with LST lenses that progress concentration, no chance of getting eye fatigue and light fluctuations. These lenses maintain the perception of natural color and work with color contrast. In different light conditions, the lens tint gets change for the photochromic lens, LST Vario AND light harmonizing features.
You will also get this sunglass in prescription version. The frame is Rx and has inserts features. The insert helps to give a clear vision behind the sunglass lenses.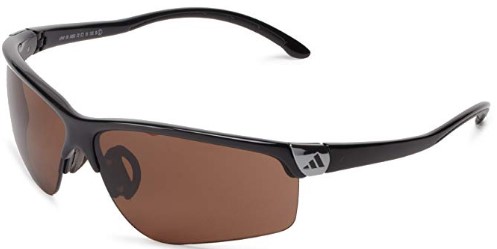 How To Choose The Best Prescription Sunglasses For Golf?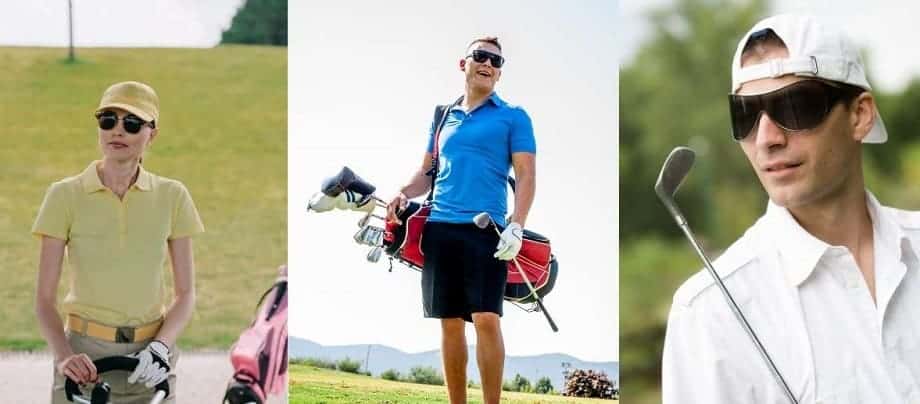 You need to keep some factors in mind for choosing the best prescription glasses for golf. Sunglasses for golf players are not like regular glasses. They need to have some special features and characteristics.
Here are the factors that you should keep in mind:
Prescription eyeglasses come in a variety of styles and designs to fit each golfer's needs. Prescription sunglasses with polarized lenses are particularly helpful on bright, sunny days since they cut down the glare from sunlight that bounces off certain surfaces. The various types of color also play a vital role here.
The lenses with amber shades are popular for providing a better view of faraway stuff. For low lights situations, you should go for yellow and orange shades. And if you want something for a darker environment, clear lenses would be ideal.
A few glasses come with a changeable lens feature. You just need to get a lens that suits you best and you would be able to change it. 
Glasses That Block UV Rays

This factor is very important to choose the best golf prescription glasses. You do not want to spend all your money on a glass that doesn't feature UV protection. You need to be very sure about this feature. This is the most important thing to consider when buying the best eyeglasses for golf. A glass that doesn't provide protection from the UV up to 100 percent is not the ideal one. Whether you are a pro golfer or an amateur one, you need to have UV protection in your prescription sunglass.
Naked eyes that are exposed to UV rays will face numerous problems. This is one of the major reasons for blindness in senior American citizens. So do not go for a cheap glass that lacks UV protection feature. It's not about the price, it's about protecting your eyes. That's why golfers get prescription glasses.
Spending a few more bucks can get you a glass that blocks UVA, UVB, and UVC. That's encouraging if you are someone who regularly plays golf under the bright sun.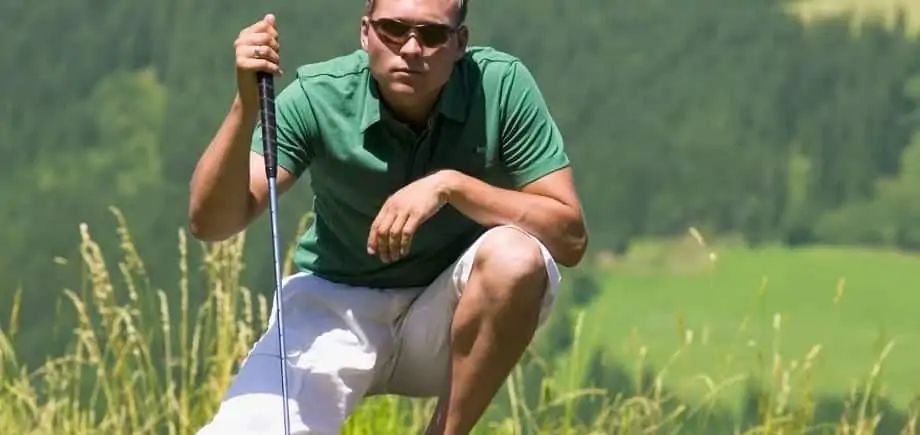 A frame that won't break suddenly while you're hitting the ball is what you should look for. A frame that doesn't fit well will only distract you from getting a perfect shot. It is extremely important for the prescription sunglass to fit perfectly.
Go for a frameless or invisible lower frame border to step over the condition. That way there won't be any worrying about glass slipping from your nose while you are delivering a long shot. The oversized glasses with drop lower edge can also be the ideal sunglasses for golf players. These won't slide down when you look below to address the ball.
Also, you should find a frame that suits your personality. It actually depends on the preference and lifestyle you have and anything that looks great on you will be fine for visual considerations.
Easy to Carry and Comfortable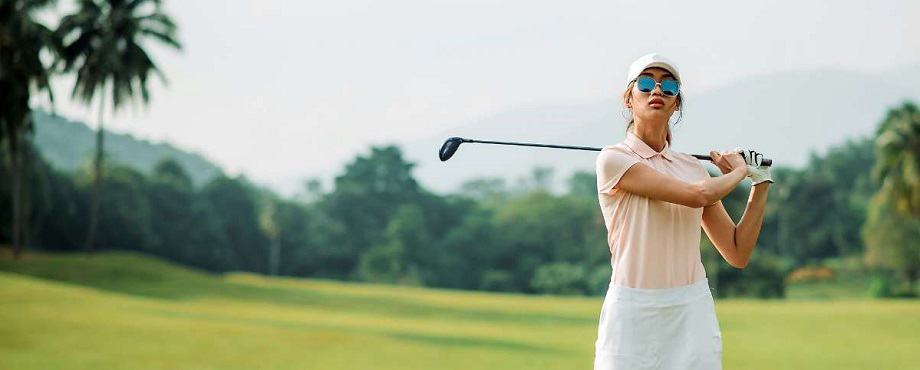 The best prescription sunglasses for golf need to be lightweight. This is very important since you would be playing for a long time on the court. You should not opt for a glass that feels tight or heavy. To concentrate on the game this is a must-having factor that you cannot avoid.
The pro golfers always go for the glasses that are made of lightweight materials. The perfect example can be polyamide. This type of component will make the glass feel like invisible. When you go out wearing them you'll actually not feel anything. That's a good thing in a golf game since you do not want any extra weight sitting on your nose while you are trying to pull a shot.
Anything that you need to keep on readjusting will make you feel burdened and less interested. A glass that keeps on sliding or too tight will surely break your enthusiasm. So it is very important that you choose something that makes you feel comfortable. Know your size and have adjustments done by a professional.
By following this way you'll be sure to find a glass that helps you rather than creating more hassle in your golfing journey.
Benefits Of Playing Golf With The Best Prescription Glasses For Golfers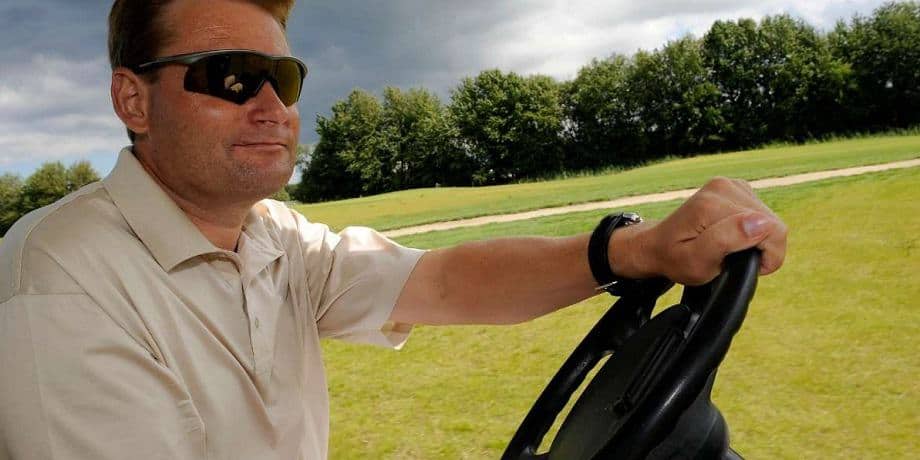 Prescription golf sunglasses make you look like a professional golfer. When playing golf, it is important to have confidence in your appearance as it will have a direct impact on your game. When you look like a professional you'll receive more appreciation from people. And that's why you should get a prescription golf sunglass to add that professionalism in your looks.
Also, the most important reason to get a prescription eyeglass is to save your eyes. The golfers have to spend a lot of time under the sun. These extended periods of direct contact with the sunlight can really have a harsh impact on your eyes. And that is why eyewear is must-have apparel for every golfer. 
Frequently Asked Questions
Do all inexpensive glasses provide cheap quality?
Not at all. There are so many inexpensive glasses that offer comfort and style with advanced features. You can definitely find a lot of brands that are cheap and good at the same time. There are a few brands that offer lightweight glasses with good sun protection at a reasonable price range. We have included some of them on our list.
Can I get a regular sunglass for golfing?
Health experts say that a sunglass with UV protection will give you complete shelter from all the dangerous rays from the sun. You cannot use a regular glass since it won't be able to provide any protection.
Getting the best prescription glasses for playing golf isn't hard at all. You just need to have a clear idea of your requirements. Be conscious of the features and look for something that suits your budget. All of the sunglasses mentioned in this article are guaranteed to give you the best value for your money. So, you can choose any of them without any worry.
A good pair of golf glasses will make a huge impact on your overall game. Remember that a brand name isn't important, but the quality and the usability is what you should seek for.
Amazon and the Amazon logo are trademarks of Amazon.com, Inc, or its affiliates.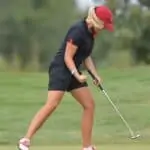 Daisy is the Founder and Editor in Chief of Golfs Hub. She is associated with Golf for more than 20 years. She got the inspiration from her father. She is a very private person & doesn't like to be photographed. She's worked in nearly every job in the golf industry from club fitting to instruction to writing and speaking. Now she is enjoying her retirement from day job... but not from Golf! Daisy lives in southeasternmost part of New York state with her family.