As an Amazon Associate, I earn from qualifying purchases. There is no extra cost to you. Thank you if you use our links; we appreciate it! Learn More.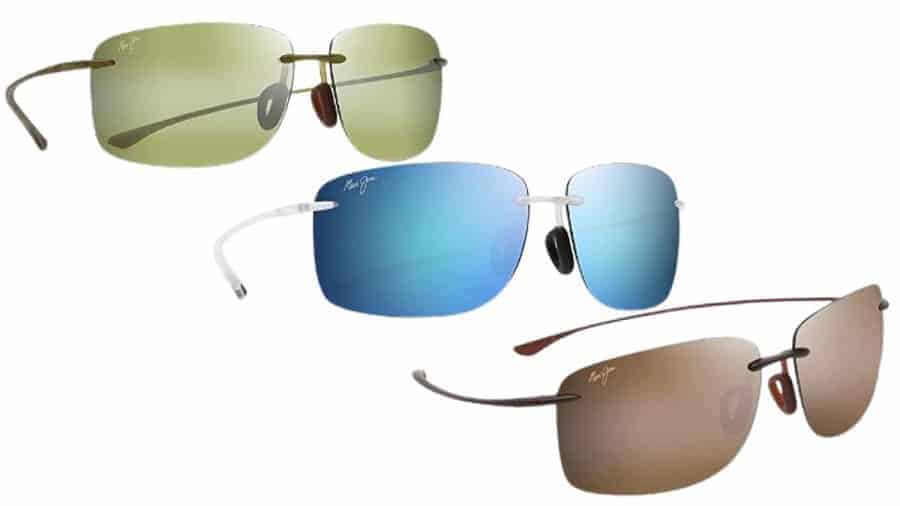 Do you find it difficult to track your golf ball after hitting it under the brightly peeping sun? Then, you need a golf-specific pair of sunglasses. The Maui Jim Hema Rimless Sunglasses could be a good choice in this regard, thanks to their polarized design and composite frame.
In today's Maui Jim Hema review, we will sneak into its features, benefits, and whether or not you should use it.
So, let's go deep into the review.
Maui Jim Hema Rimless Sunglasses Review
Modern, fashionable, and versatile, the Maui Jim Hema sunglass is perfect for all golfers plus those who aren't into it. It means you can use the sunglass for both golf purposes and in daily life.
The rimless frame is made of composite materials. It is lightweight and durable. Also, it has great visibility with a polarized design, making it a suitable golf sunglass for protecting the eyes. Some of its amazingly best benefits will blow your mind away, and you will commit yourself to get this amazing sunglass ASAP.
Polarized Lens
Maui Jim Hema sunglasses are built with a polarized Plus2 lens. So, the lens protects you from glares. It is indeed useful for golfing in the scorching sun when the sunlight can often block your visibility. It also helps you keep track of the golf ball better.
Waterproof Design
Do you want to play golf even during downpours? It's not a problem since Maui Jim rimless eyeglasses come with rain and splash-proof construction. The waterproof design ensures that raindrops won't enter through it, and the glass will remain crystal clear during rainy days.
So, you won't have to wait for the rain to stop playing golfs anymore.
Ultraviolet and Blue Light Protection
The lens stops UV-rays from entering your eyes. Also, it protects your eyes from blue lights, which are pretty crucial. These two features enable wearers to better find the color, details, and clarity in the golf course.
Plus, it has suitable lens color for golf with enough clarity.
Durable and Lightweight
Made out of composite materials, the Maui Jim rimless sunglasses feature a scratch-proof design. So, it will take a few waves of abuse without any problem. Plus, it is lightweight, so you won't feel any burden even after wearing it for hours.
PROS
Fashionable appearance
UV-filter protects cancer
Splash-proof design for durability
Pretty affordable
CONS
The nose pad gives a little hard feel
Why Should You Choose This One?
It would help if you got a pair of Maui Jim Hema during the summer days to score big. It will help you track the ball better and also look at the golf holes swiftly. You can, however, use it for traveling also.
Target Users
Many golfers find it difficult to cope with reflections and glares. Also, many suffer from skin irritations due to UV-rays. All these people will get huge benefits by wearing these prescription golf sunglasses. It will make your outdoor life easy and fun.
Comparisons with Others
Maui Jim Hema Vs. Hikina
The Hikina has 2" more height compared to the Hema. Both sunglasses feature an S2Plus polarized lens and the same level of a UV filter. Its rose tone on the lens is soothing and protects your eyes from a wreathing sun during summer times.
Both sunglasses are similar, almost with the same nose pad design. So, the choice will depend on your preference.
Maui Jim Breakwall Vs Hema

If you have a slightly slimmer face and want a compact sunglass, the Breakwell could well fit your necessity. It has 3″ less lens height, and the arms and bridges of the sunglass are also a little shorter than the Hema model.
The lenses are from HCL Bronze. It has a warm tint to help you adapt better to the changing light. The Hema also features many similarities with this model. But Breakwell is almost $20 less, which at times can be a great difference for golfers, particularly beginners.
Conclusion
The Maui Jim Hema review found the sunglass a worthy investment for golfers and anyone who dislikes the glares and scorching sun. It comes with a UV and blue light filter to protect your eyes, and it enjoys Skin Cancer Foundation Seal.
It eliminates the reflections and increases your visibility. So, you can prepare properly for the shots and track the ball easily. Plus, its fashionable look means you can use it in your daily life as well, from beaches to evening parties.
Amazon and the Amazon logo are trademarks of Amazon.com, Inc, or its affiliates.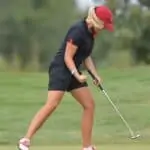 Daisy is the Founder and Editor in Chief of Golfs Hub. She is associated with Golf for more than 20 years. She got the inspiration from her father. She is a very private person & doesn't like to be photographed. She's worked in nearly every job in the golf industry from club fitting to instruction to writing and speaking. Now she is enjoying her retirement from day job... but not from Golf! Daisy lives in southeasternmost part of New York state with her family.