As an Amazon Associate, I earn from qualifying purchases. There is no extra cost to you. Thank you if you use our links; we appreciate it! Learn More.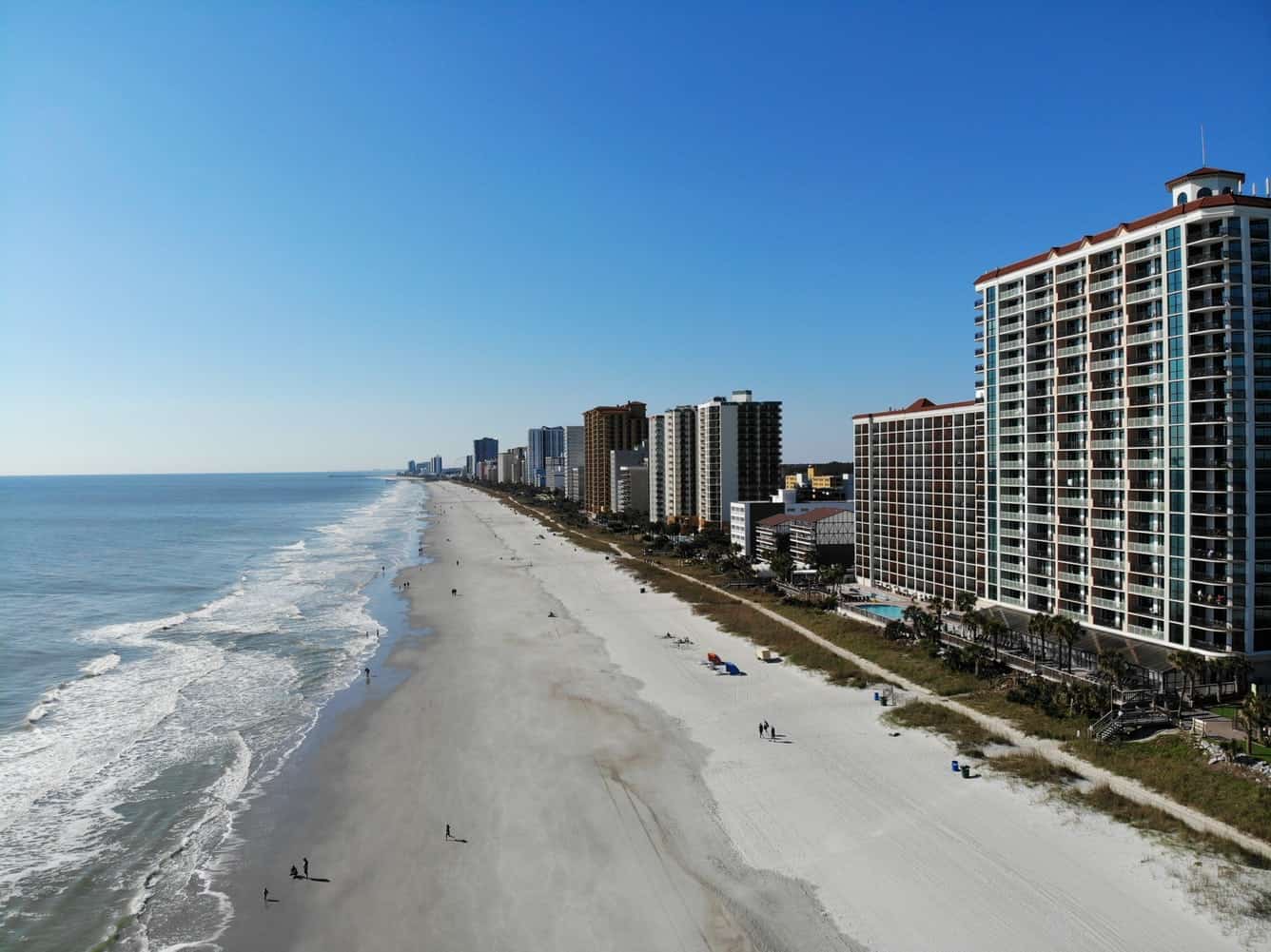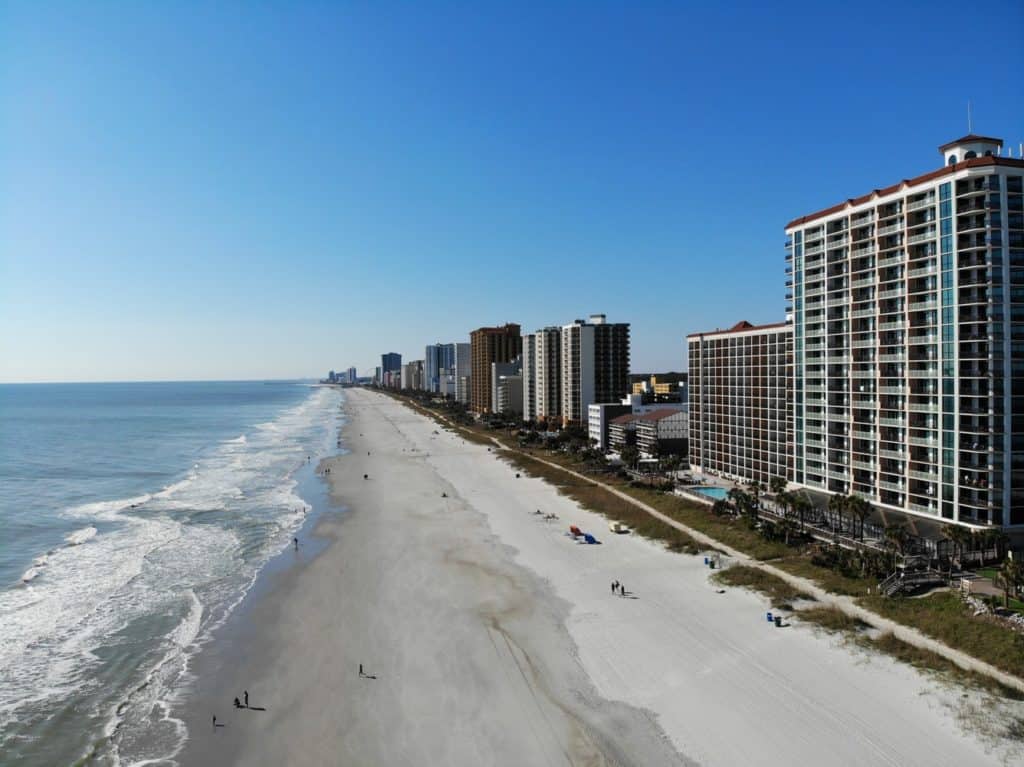 Although the precise origins of golf's invention are unclear — It might have been invented by either the Romans or the Chinese — the sport, as we know it today, is considered to have originated in 15th-century Scotland. The game was beloved by all of the country, including the king. However, it didn't really start to spread all over the world until the 20th century.
The love of golf now expands far beyond the course, with fans tracking down the latest merchandise, traveling all over the world for a great game, playing golf video games when they're not on the course, building their own backyard golf courses, and wagering on major events on online sports betting sites like Skybet, which offers all kinds of bets in sports generally, including major golf tournaments. So, golf has come a long, long way since it was first created.
But enough about its history and its influence. You want to play golf, and you want to know where the best courses are. So, did you know that Myrtle Beach in South Carolina has some of the best golf courses in the US? Below we'll talk a little about the city and why you should consider going there for your next golfing vacation.
Myrtle Beach, South Carolina
Located in South Carolina on the East Coast of the United States, Myrtle Beach is one of the most popular travel destinations in the country. Known for its warm weather and beautiful beaches, the city reportedly attracts roughly 15 million tourists each year. But it has a lot more than that to offer.
Because the city attracts so many tourists annually, there are a number of major events, concerts, and other attractions. In particular, the area is known for its shopping, amusement parks (like WonderWorks and Soar + Explore), Ripley's Aquarium, and yes, incredible golf courses. The city is even comparable to Vegas in that it hosts a number of entertainment, musical, and comedy shows.
Read: Best Winter Golf Balls
The Golf Capital of the World
With more than 100 courses — in fact, the city at one point had more than 120 courses — Myrtle Beach is frequently called the "Golf Capital of the World." It was nicknamed that by Myrtle Beach Golf Holiday, but the name stuck, which obviously works out for the city's tourism. Good thing it lives up to its name!
The variety in course design and landscape is incredible, and there is also a good mix of challenging and less challenging courses. Plus, with plenty of affordable courses, there's definitely something for every type of golfer. With so many courses, and with moderately good weather all year round, you're bound to find some crazy golfers who will play at pretty much any time of year, too.
Many of the courses were even designed by world-famous architects like Arnold Palmer, Robert Trent Jones, Greg Norman, and Jack Nicklaus. So for those who are just as into the design aspect as playing on the course, Myrtle Beach is a great place to visit.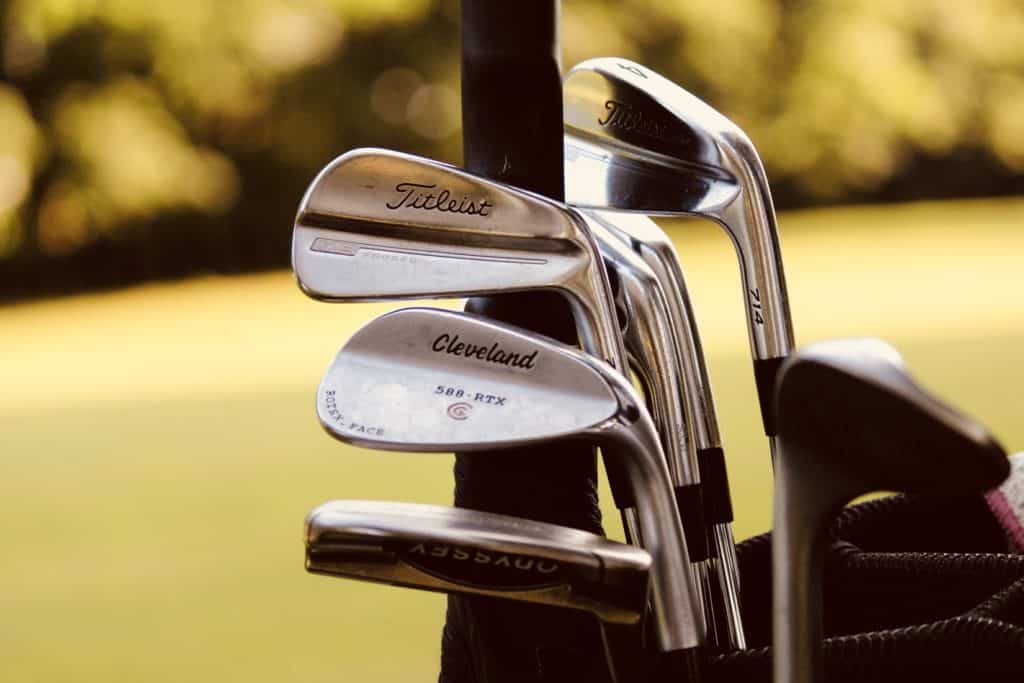 Best Myrtle Beach Courses
There are so many great golf courses in the area that it's easy to find one that will meet your needs. It's also easy to find one near to wherever you're staying, so you'll never have to travel too far. But if you're looking for specific types of courses, it helps to do some research before you go so that you get what you want out of the trip (and have fun!).
To start with, one of the most beautiful golf courses in the area is the Caledonia Golf & Fish Club. Located on a former rice plantation, the course is full of Southern scenery and charm. The course was designed by Mike Strantz and is frequently considered to be one of the best public courses in the country.
Another great course to check out is the Tidewater Golf Club. There are plenty of great local sights along the course, too, like the beaches and marshes. Designed by Ken Tomlinson in the 90s, the course expands over a vast amount of land and includes a number of elevation changes. It'll offer interesting and fun challenges for any golfer.
For an Arnold Palmer gem, the best course to play is the King's North golf course of Myrtle Beach National (but all of the other courses are highly recommended, too). This highly-rated course is one of the best in the US. With 18 holes in a beautiful setting, the course is sure to offer you an experience you'll never forget.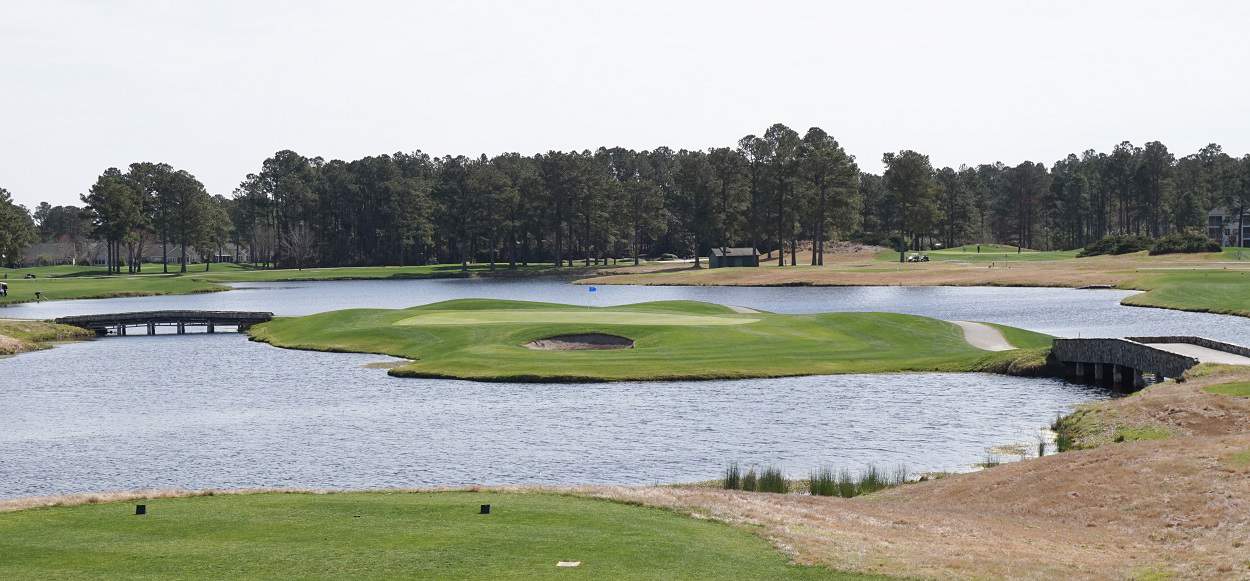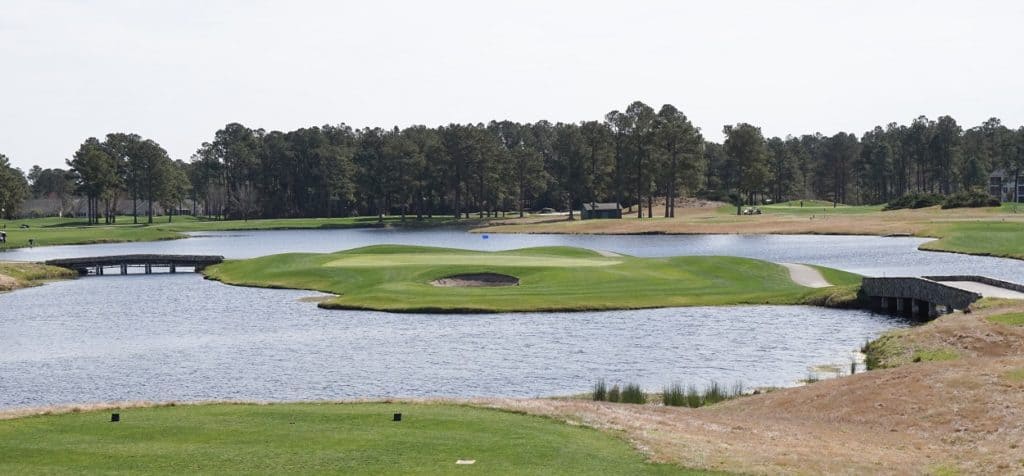 If you want to check out Palmer's competition, head to Pawleys Plantation Golf & Country Club, which was designed by Jack Nicklaus. The course features a more unusual and challenging design with an opening-hole marsh to a bailout waste bunker on the 18th hole. Additionally, this course includes a relaxing resort in true Southern fashion to enhance your stay. So if you're looking for a hotel right next to a course, this is a great option.
Some of the other most popular courses in the city include Heritage Club, Colonial Charters Golf Club, Crow Creek Golf Club, International Club, Long Bay Golf Club, and Oyster Bay Golf Links.
Vacationing in Myrtle Beach
With the huge number of golf courses, and with the huge number of entertainment options of the course, Myrtle Beach is an attractive destination for all types of travelers. From casual buddy trips to business trips, there will be nonstop golf, great entertainment, food, and anything else your heart desires. No matter what you're looking for in a golf vacation, you're sure to find it in Myrtle Beach. Simply plan your course route beforehand and you'll be sure to have one of the best golf vacations of your life.
And if you're in need of another golf vacation after visiting Myrtle Beach, there are plenty of other great golf destinations in the US, like Phoenix, Naples, and Palm Springs. But if you're determined to hit up all of the courses in Myrtle Beach before heading anywhere else, you'll certainly have enough courses to visit to fill up far more than a few vacations.
---
Read More:
Amazon and the Amazon logo are trademarks of Amazon.com, Inc, or its affiliates.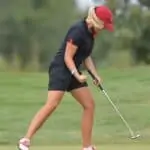 Daisy is the Founder and Editor in Chief of Golfs Hub. She is associated with Golf for more than 20 years. She got the inspiration from her father. She is a very private person & doesn't like to be photographed. She's worked in nearly every job in the golf industry from club fitting to instruction to writing and speaking. Now she is enjoying her retirement from day job... but not from Golf! Daisy lives in southeasternmost part of New York state with her family.