As an Amazon Associate, I earn from qualifying purchases. There is no extra cost to you. Thank you if you use our links; we appreciate it! Learn More.
Today, our topic is the best golf pitching tips to eliminate skulled shots for beginners to improve your golf pitch and putt.
Golf is a game of math and one needs to practice a lot in order to attain the perfection of a Golf pitch shot. Whenever you'll be closer to the pin and remain on the green field, you need to hit the golf ball high and soft. So, in order to do that let's talk about the golf pitching tips. Every beginner should go through the golf pitching lessons and practice as much as they can.
So, let's get started to learn how to pitch a golf ball.
Top 10 Best Golf Pitching Tips To Eliminate Skulled Shots For Beginners
Here, I would like to talk about 10 very awesome beginner's golf pitching tips that will make you perfect during game time.
Here is a golf tips for pitching Infographic for you: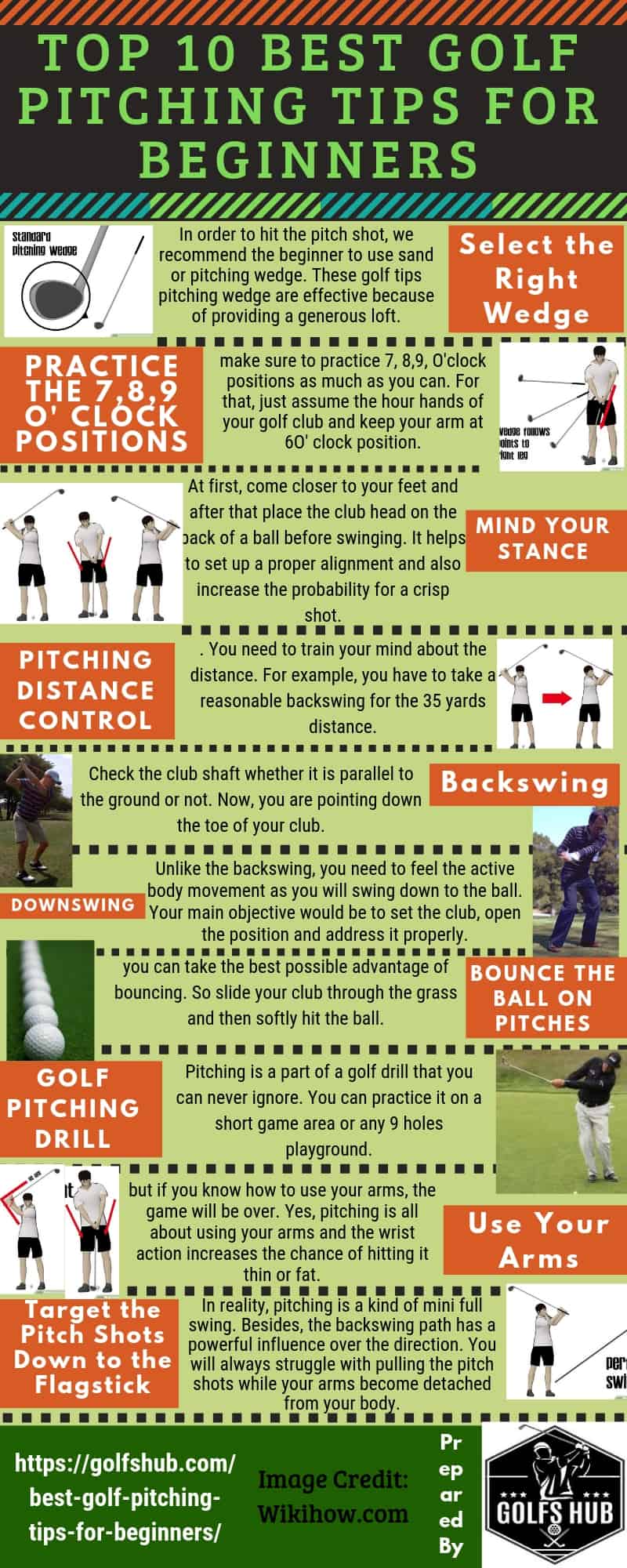 Let's face it!
Select the Right Wedge
Don't overlook to select the right wedge because not all wedges are the same. Therefore, you should select the right one, especially when you're the beginner. Many people don't know about the right wedges and how one wedge is totally different from the other one. In order to hit the pitch shot, we recommend the beginner to use sand or pitching wedge. These golf tips pitching wedge are effective because of providing a generous loft.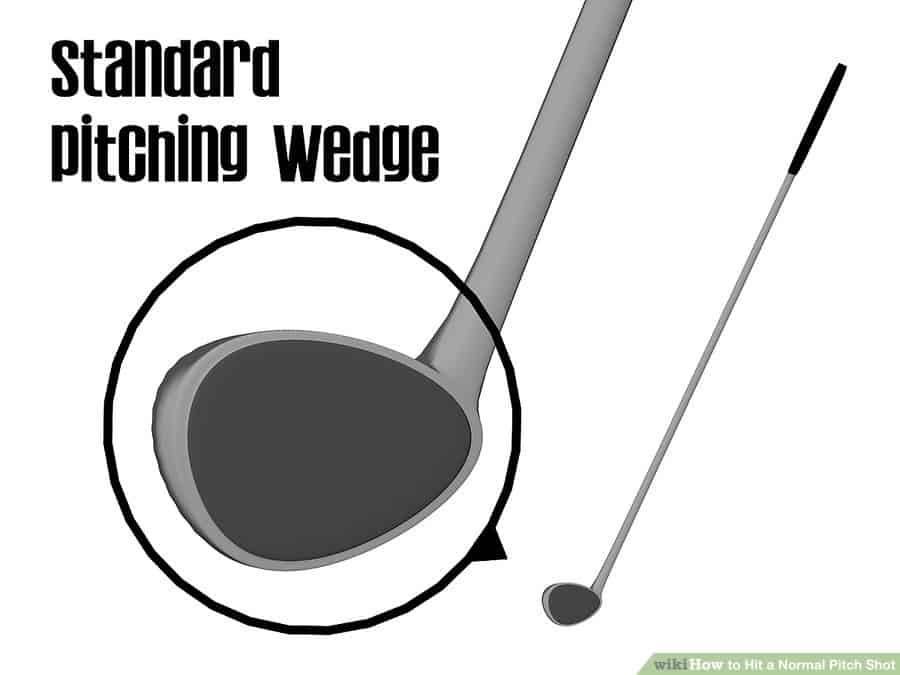 Practice the 7,8,9 O' Clock Positions
While pitching, swinging plays a vital role and your position remarkably puts an impact on swinging, eventually pitching. Therefore, make sure to practice 7, 8,9, O'clock positions as much as you can. For that, just assume the hour hands of your golf club and keep your arm at 6O' clock position. Afterward, try to use both arms and hands to control the movement back and forth and shift to 7 O'clock position, which will be nearest to the ball. Again, swing a little bit to the 8 O'clock position and then go ahead with 9 O'clock.
For a small pitch shot, the club draws behind the seven chasing positions and only starts pitching the ball with the lead hand. When you start to achieve some adjustments, record the distance. If you're getting the average 20 yards, this will be your 7 o'clock shot. Repeat the drill by recording the clubs 8, 9 and even at 10 locations and record the results.
You must be your benchmarks for this. If you are 30 yards away from the pin, you will use 8 o'clock swing. Also, perform the same drills for your 8th and 9th arrays and you will be "deadly" by the green.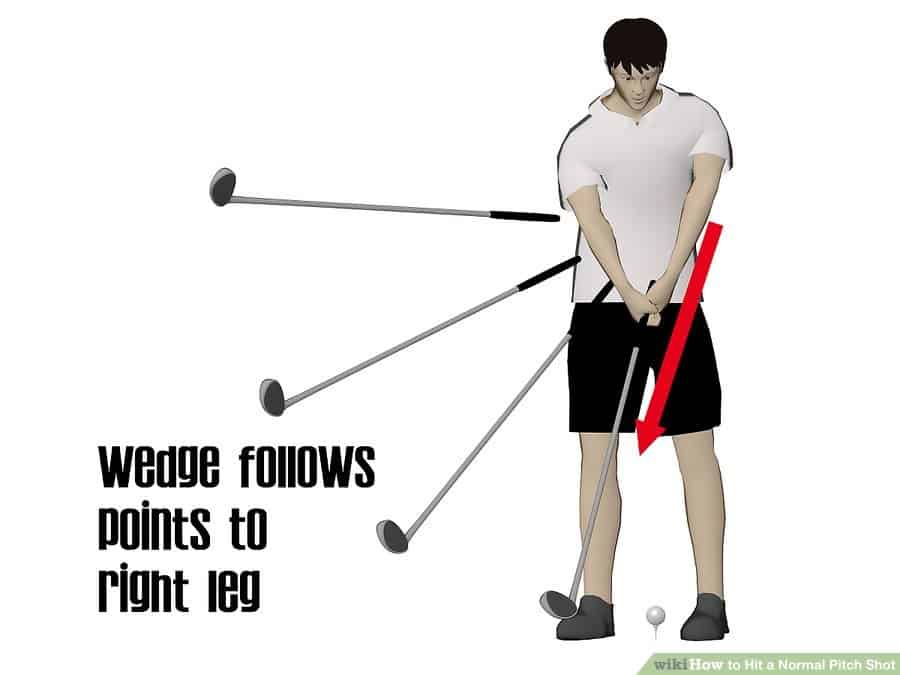 Mind your Stance
You should be mindful of your stance too because it generates power which you need for pitching hits. At first, come closer to your feet and after that place the club head on the back of a ball before swinging. It helps to set up a proper alignment and also increase the probability for a crisp shot. Now, be mindful that your right toe needs to be pointed at the target line and your hips, feet are required to be slightly open. Throughout the shots, make sure you perform the whole process over and over again.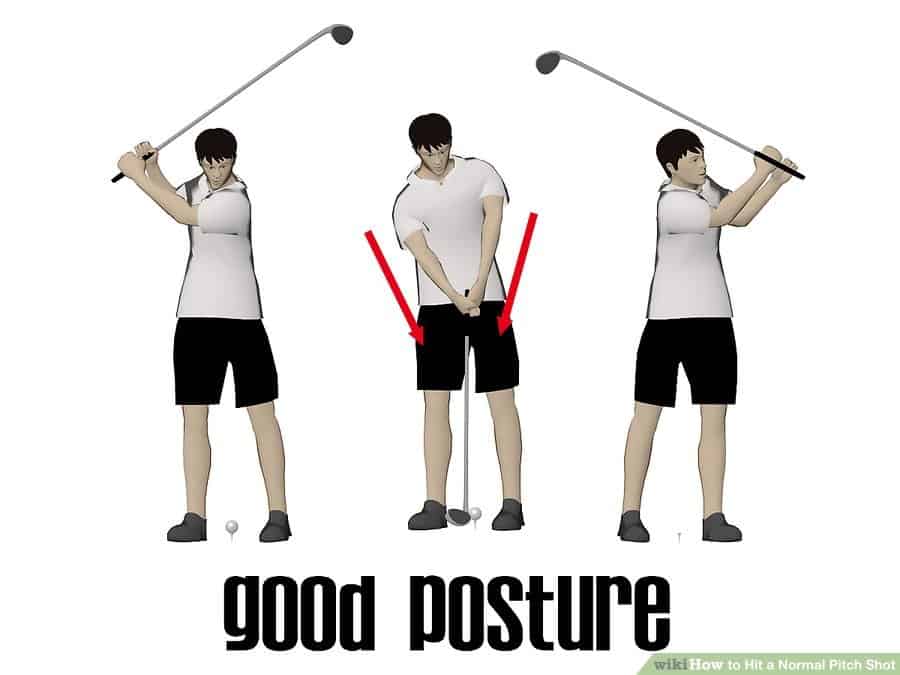 Read: Golf club holding techniques
Pitching Distance Control Tips
There are many golf tips on pitching but distance control tips are the tricky ones. You need to train your mind about the distance. For example, you have to take a reasonable backswing for the 35 yards distance. First, try to play short distance for 15 to 20 yards maximum and then increase it. Once you are accustomed to short distance then you can figure out half shot and 3 quarter shot. This is one of the prominent golf short game tips pitching for beginners as well.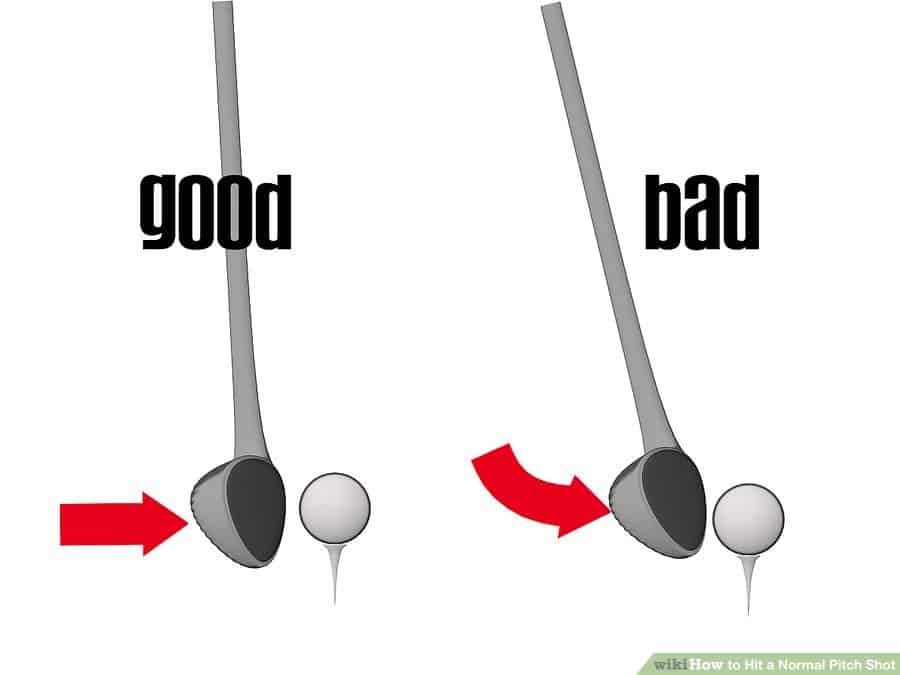 Backswing
Swinging back is the technique with your arms. Also, be mindful of keeping the clubface from closing since you take the club back. Check the club shaft whether it is parallel to the ground or not. Now, you are pointing down the toe of your club.
Besides, you should hinge your wrist correctly and it is important to have solid contact with the ball.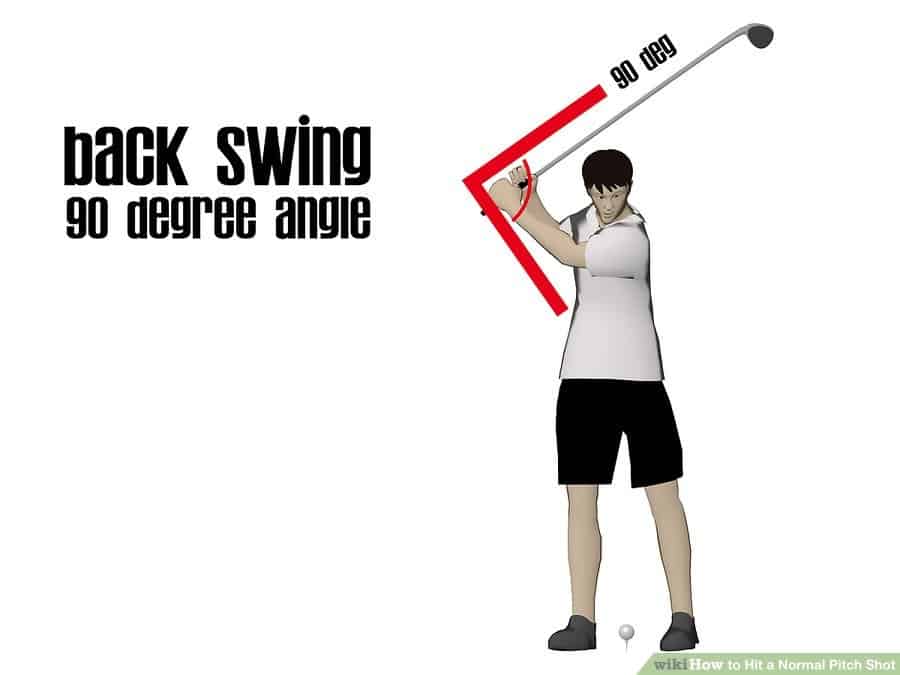 Read: Can You Play Golf Alone?
Downswing
Unlike the backswing, you need to feel the active body movement as you will swing down to the ball. Your main objective would be to set the club, open the position and address it properly. Now, you need to rotate your body toward your target in order to finish the shot. This is a kind of a wrist movement swinging below and that's it, you're done. Besides, keep your chest pointing on the target and again, swing the clubhead down to the line.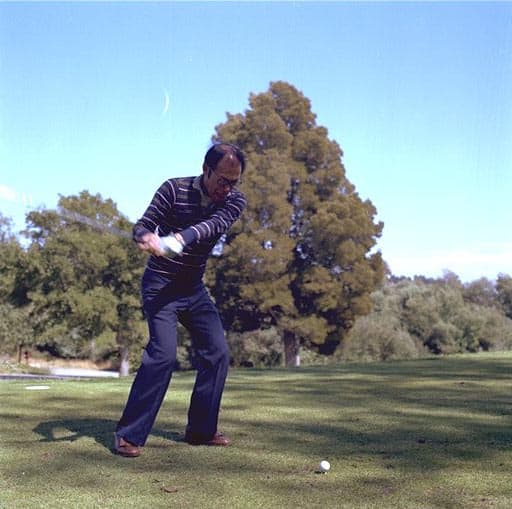 Bounce the Ball on Pitches
Golf pitching is a short distance game as the hole is closer to you. Hence, you can take the best possible advantage of bouncing. So slide your club through the grass and then softly hit the ball. When you will press your hands forward, try to deloft the clubface as well.
Golf Pitching Drill
Pitching is a part of a golf drill that you can never ignore. You can practice it on a short game area or any 9 holes playground. Scoring over there would be tough at first, but try harder as much as you can. At first, you may miss the direction toward the hole. As long as you don't give up, it'll help you to improve your golf pitching skill and drill.
Use Your Arms
We've already explained it in many ways, but if you know how to use your arms, the game will be over. Yes, pitching is all about using your arms and the wrist action increases the chance of hitting it thin or fat. Many pro golfers suggest in one point that if your arm pretends to be V shape, you are half done. How many times have you tried to fly the ball gently with plenty of spins? Hope, you've got your answer already.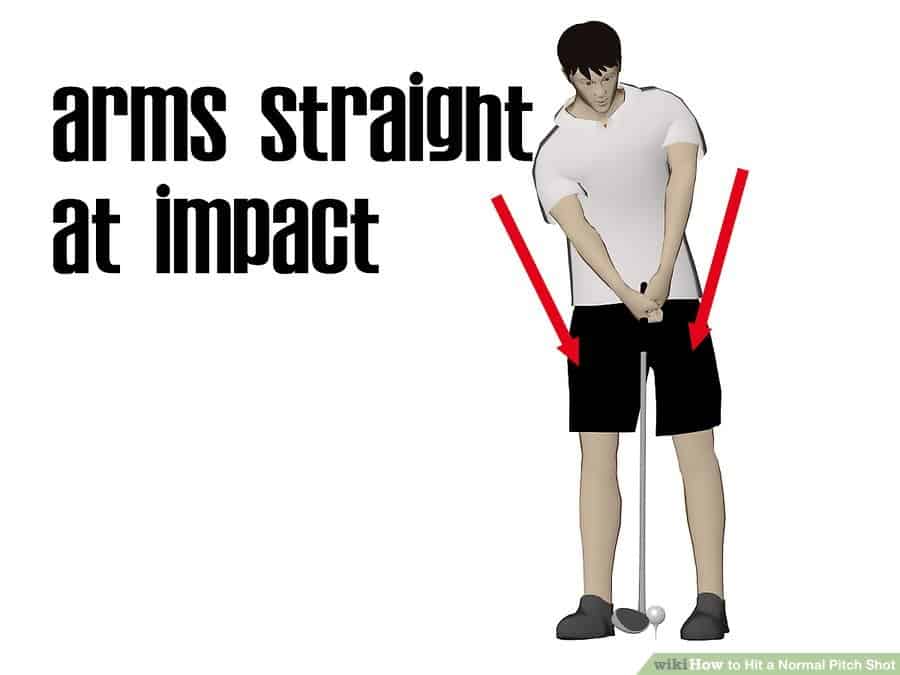 Target the Pitch Shots Down to the Flagstick
In reality, pitching is a kind of mini full swing. Besides, the backswing path has a powerful influence over the direction. You will always struggle with pulling the pitch shots while your arms become detached from your body.
On the other hand, having a flat pitching swing is not bad since it will stop the struggling situation when you strike. Same goes with the arm disconnection with your body, so try to place a towel under your arms.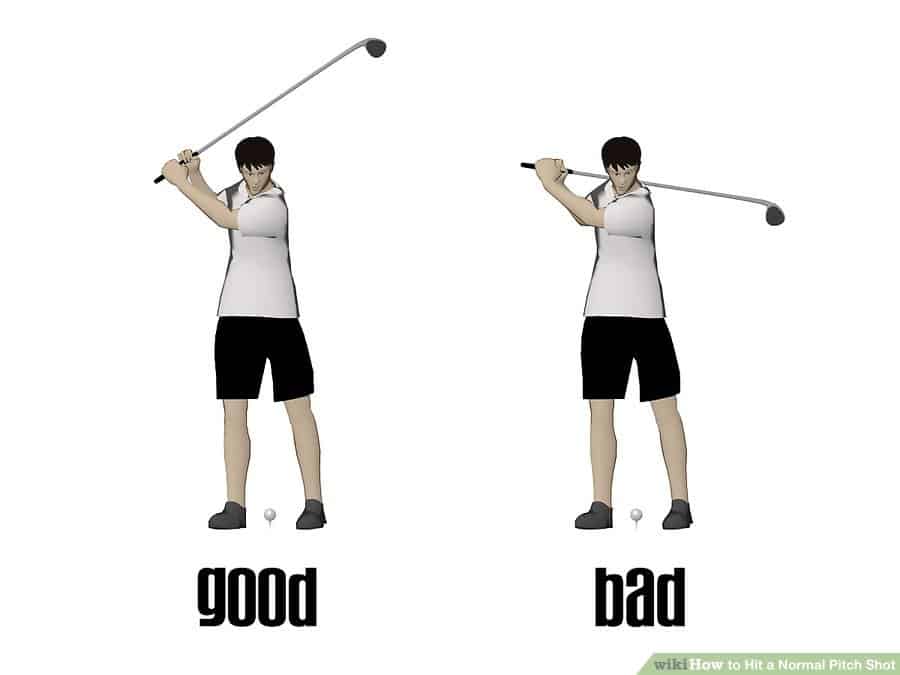 Final Say…
"There would be no effective pitching tips in golf unless you try hard" quoted in Paul Wilson's golf tips pitching guide. To be honest, you may find many articles to read and many golf pitching tips videos but all will go in vain without proper and adequate practicing. Now that you know the Golf pitching is not such a difficult thing. Here, we've discussed Best Golf Pitching Tips To Eliminate Skulled Shots For Beginners, get started for practicing straight away.
Let's watch a video:
Related Post:
Amazon and the Amazon logo are trademarks of Amazon.com, Inc, or its affiliates.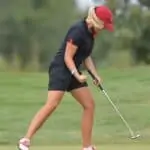 Daisy is the Founder and Editor in Chief of Golfs Hub. She is associated with Golf for more than 20 years. She got the inspiration from her father. She is a very private person & doesn't like to be photographed. She's worked in nearly every job in the golf industry from club fitting to instruction to writing and speaking. Now she is enjoying her retirement from day job... but not from Golf! Daisy lives in southeasternmost part of New York state with her family.