Good quality rangefinders for golf are pretty easy to find nowadays due to the wide range of options available. But a rangefinder which can be used for both hunting and golfing is pretty rare. Numerous Aofar rangefinder review confirms that although it is more suitable for hunting experiences, it does just the fine for golfing as well.
Aofar might not be a familiar brand name to you, yet. Yes it is still a bit uncommon to most of the people, The quality built and precision is making its place in the already saturated market of the golf rangefinder. It is mightn't be the No 1 golf, but you cannot just place it as the worse which will be doing injustice to it.
In this Aofar Rangefinder Review, we will let you know all about and why you should choose this laser rangefinder as well.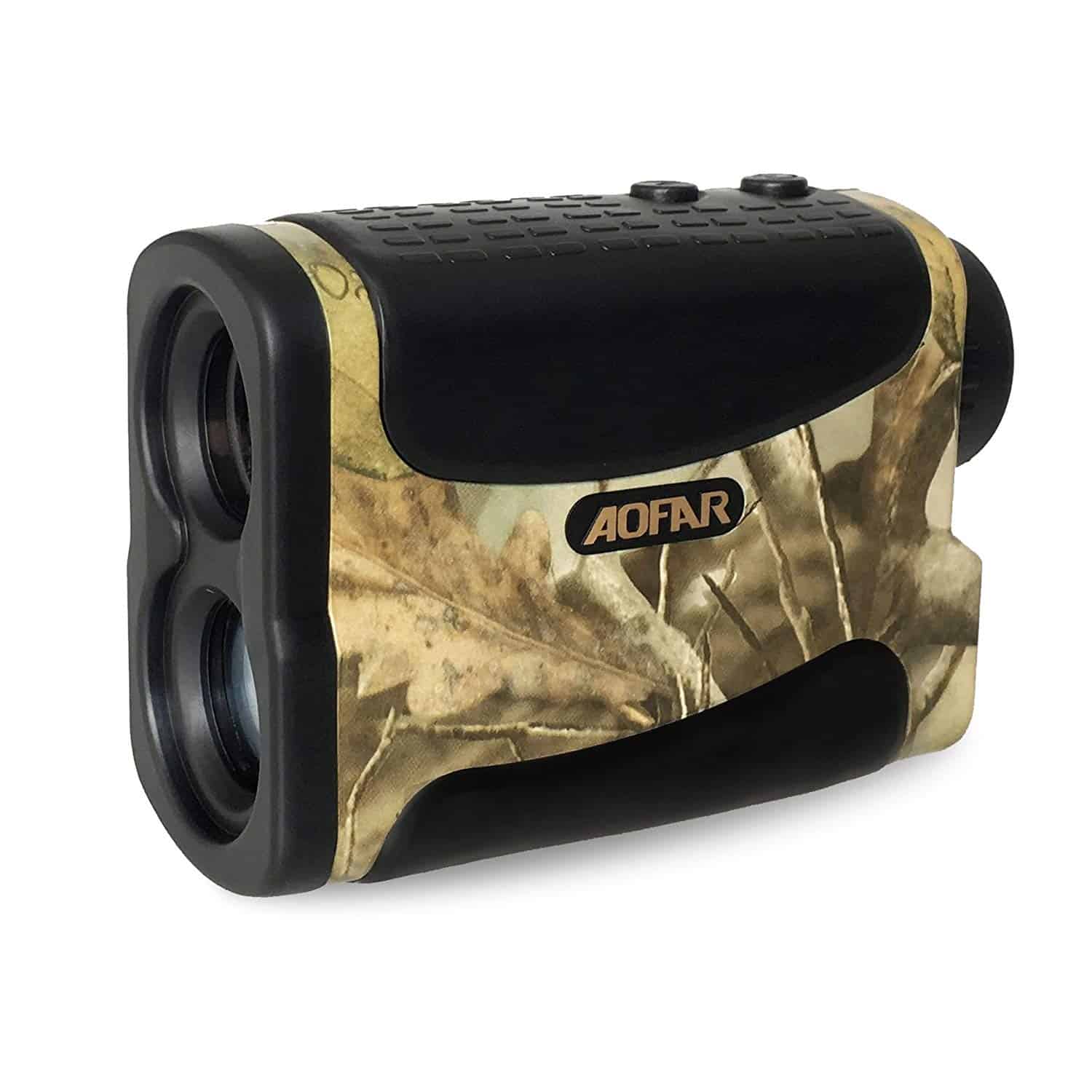 First Impression
This rangefinder from Wosports has started its journey recently but quickly making a name for itself due to its super affordability and quality features which has made a quite buzz around it lately. Although is made in China but you can get it through international shipping. But the recommended option here is you should buy it from an authorized online shop like Amazon. You will get to see buying guides and Aofar Rangefinder instructions there. There are three models of Aofar rangefinder available in the market.
Aofar Rangefinder Reviews; Noteworthy Features
This rangefinder is used for bow and rifle hunting. If you need more convenient options then you can also search for Aofar Laser Rangefinder Reviews on Amazon. They will give you some authentic information about other rangefinders available from this manufacturer. Though the device is made in China, it comes with English instructions. So if you have never used a rangefinder, you will face no problem at all.
Let's dig in this aofar Rangefinder Review for more:
Size, Weight & Portability
This rangefinder is utterly a light-weight device. It is easily portable in your golf bags. The device weighs only 180 gm. Whether you are golfing or hunting this is easily portable. Or you can you slip it into your pocket.
Durability
The device has a durable body. Its premium grade plastic coated body made this rangefinder durable enough to be unscratched if it's ever fell into the ground. Also, it is water and dust resistant as well.
Optics & Range
Where all the other rangefinders have a limit to 550 yards, this rangefinder gives you very long range distance up-to 700 yards. It also comes with 6x magnification. So you can either zoom in or zoom out and see an object or where your pin lies. This magnification system allows you to see even the smallest objects from very far. It has multiple operating modes.
Accuracy
The range quality and 6x magnification make it a powerful rangefinder. This high powered rangefinder gives you an accuracy of 1 yard. The multiple modes are the cherry on top. These modes work effectively to provide you with perfect precision whether you are golfing or hunting. Even for better accuracy, Wosports gives you Flagpole Lock Mode.
What is Flagpole Lock Mode?
This feature is specially designed to use it in the game of golf. It uses pin seeker technology. When you set your rangefinder in this mode, you directly set your aim right at the flagpole. The device offers this feature to provide perfect accuracy.
See also: Black Friday Golf Deals
Angle Compensation & Slope Mode
These are the only criteria where this device lacks behind. It does not have any angle compensation. And it does not measure distances for slope. But if you think about it, its a blessing in Disguise as no slope mode means Its USGA approved and can be used in any tournaments.
Speed Mode & Other
Multiple modes make it easy to use as well. The numerous modes that it comes with are scan, and fog and speed mode. It is one of the most excellent features of this device. It is a built-in speed meter. So you can aim at moving objects also. This feature is very special to those who use this device for hunting purposes.
See also: Visionking Rangefinder for Golfing, Hunting & Rain
Battery Life
You will get a CR2 battery-free with this Aofar Laser rangefinder. The battery life will last for 6-8 hours after you charge it fully.
Water Resistance
Yes, this rangefinder is fully water-proof. But if you are playing in foggy weather, it might not give you good support so be careful of that.
Key Features at a Glance
Yard Rаngе: 5-700 уаrdѕ
Маgnіfісаtіоn: 6Х25 mm оbјесtіvе lеnѕ
Dіѕрlау Туре: LСD/Вlасk
Dіmеnѕіоnѕ: 4.3″ х 2.9″ х 1.7″/6.3 оz
Wаtеrрrооf/Fоg-рrооf: Nо/Yеѕ
Angle Соmреnѕаtіоn: Nо
Меаѕurіng Ѕуѕtеm: Yаrdѕ/Меtеrѕ
Меаѕurіng Dіѕtаnсе: Lіnе оf ѕіght
If your budget is slightly higher, then check out the Rinkmo rangefinder.
Pros and cons of Aofar Rangefinder
Pros
Very lightweight and easy to carry around
The price is very affordable and well within the range
One of the longest range available in the price range
Flagpole Lock included
Scan, fog and speed mode available
Water-resistant and highly durable
Cons
Personal Experience
As a limited wage earner, it is very tough to keep a hobby. As I love both hunting and golfing, I always look for the rangefinders that come in an affordable budget. I was not very familiar with the name, but once I got used to it, things changed. The price range is within your means, so I will recommend this device for limited wage earners like me. I prefer longer ranges, and it has a range capacity of 700 yards it is worth buying.
This 2 in 1 rangefinder is suitable for both golfing and hunting. There is no slope mode, and it is the only thing that made me highly disappointed. Another useful feature that is essential is the flagpole lock mode. Its LCD display shows you a good quality of images.
See also: Best golf rangefinder under 200
Should You Buy This?
If you love hunting and golfing both, then this device is worth certainly buying. It will not disappoint you at all. It is effortless to use. Moreover, as it is water-resistant, you can also take it in your game of golf.
The speed mode in this rangefinder gives you a better hunting experience than any other rangefinders. The Flagpole Lock Mode, on the other hand, ensures an excellent golfing experience. So overall all it's features make it worth buying.
People also Asked
Does it have speed mode?
It has a built-in speed meter. You can aim at any moving target and shoot it from at least 300 m far.
What is Flagpole lock mode?
If you want to use this rangefinder in the golf then you should set your rangefinder in Flagpole lock mode. It makes your device aims at the flagpole automatically, and it is designed to give you better precision.
Does it have any casing? If yes, then what will I get in it?
Yes, it comes with a plastic casing. You will get an Aofar Rangefinder Manual, lens cleaning cloth, lanyard and a CR2 battery in it. You will also get a carabiner attachment and loop belt on the back.
Does it have slope mode?
No it neither has slope mode nor angle compensation.
Does this rangefinder have a warranty?
Yes, This brand gives you a warranty for one year if it is damaged. If you do not like the device, you can give it back within a guarantee of 30 days of purchasing. But in this case, you have to keep your purchasing receipt with you. Otherwise, neither warranty nor the guarantee will work.
Final Verdict…
Aofar rangefinder is a small and lightweight device. But do not judge it by its cover. It is a 2 in 1 rangefinder, and it eases both your golfing and hunting experience. Its multiple modes including speed mode and fog mode make it worth buying. In this price range, getting all these features is nearly impossible.
This rangefinder may not have slope mode, but it has the additional features that others don't. Its 6x magnification system lets you zoom in as much as you want. So whether you are a golfer or a hunter, you can certainly rely on it.
---
You can also read: