As an Amazon Associate, I earn from qualifying purchases. There is no extra cost to you. Thank you if you use our links; we appreciate it! Learn More.

This Legiral Golf Rangefinder Review is an in-depth take at one of the most affordable golf rangefinders you may out there.
Most of the affordable golf range finders will fall short in build quality, or the features are not suitable for most professional golfers. But this Legiral Golf Rangefinder is a rare exception.
Curious to find out why? Let's find out what Legiral Golf Rangefinder has to offer!
Key Features
Legiral Golf Rangefinder Review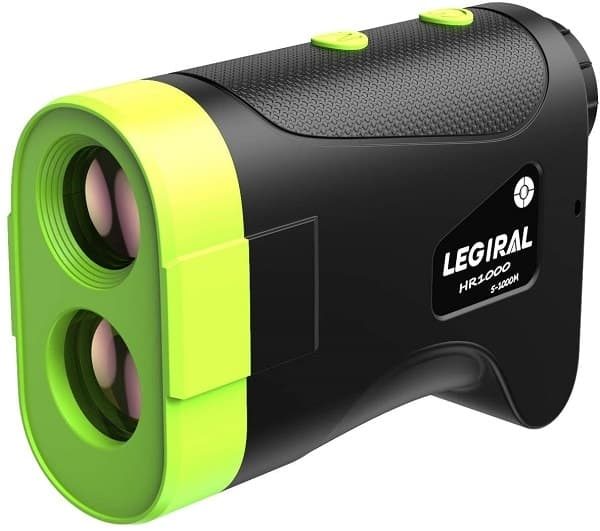 It can be used in tournaments
It has a Tournament legal slope technology. But how can slope technology be legal in the tournament? Well, it turns out that this excellent quality golf rangefinder has a slope mode that can be turned out.
So depending on whether you are playing in a tournament or with your buddies, you can switch off the slop technology when it is necessary. This gives it a distinctive edge over other affordable Rangefinders with slope technology. So this feature makes it quite a versatile pick for both tournament and no tournament plays.
Covers extensive yardage with precise measurement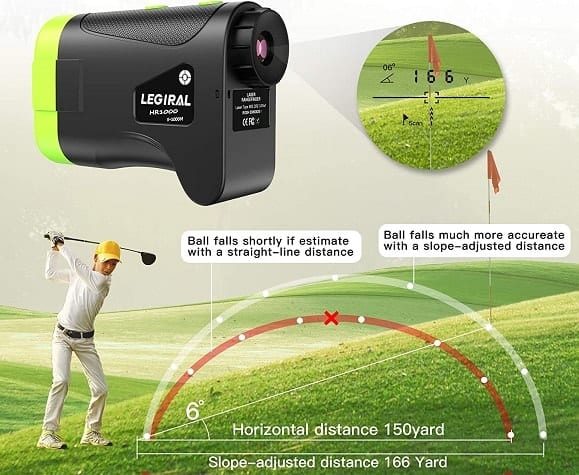 The distance it covers will make you quite surprised. Because no one will expect a golf rangefinder within this price range will be covering such a great distance with this much precise distance reading. It will cover up to a distance of 1000 yards and that too with quite an accurate measurement.
The slope technology will give you an adjusted reading if there is an uphill or downhill. But most importantly, its flagpole technology is quite up to the mark as it can accurately lock down your flag. This makes it one of the Best quality golf rangefinder you may find out there.
Ease of carrying
This advanced piece of Rangefinder isn't so bulky or heavy, either. That makes it quite suitable to carry it around all day with you. Weighing just 5 ounces, this is one of the most ergonomic and lightweight rangefinder within this budget. The combination of black and green colors makes it look quite neat.
The design is simple yet precise, just like its features. You will also get a carrying pouch with it. The card case is quite sturdy, and there is a lens cleaning cloth included in it as well. So that makes it even easier and more comfortable to use from course to course.
Four different modes
All the different modes are meant to help the users to get better results at the game. But best of all, you can use it for other purposes other than the game as well. Like the Speed Measurement Mode, which can help you to find out the speed of a moving object, be it a car or even a horse!
Other than the speed measurement, there are three other modes, such as continuous scan mode and also slope and golf mode.
Ease of use
One of the great things about this Legiral Golf Rangefinder is that it's built for giving its user great ease of use no matter which purpose they are using it for. You can easily switch between the modes it comes with just with a click. But most importantly, it has got a fast focus feature.
You see, what happens is that often it will take a few seconds before the number on the screen becomes clear. Although it is quite common, it does make you frustrated sometimes. But this golf rangefinder doesn't have these kinds of problems at all. You can see the numbers almost instantly.
Final Words…
This Legiral Golf Rangefinder Review was meant to provide you a complete overview of why this golf rangefinder can be an excellent budget option for the golfers. You see, one of the biggest reasons to purchase this excellent Golf Rangefinder is that it has a great combination of price and features, which is quite rare.
Read More
Amazon and the Amazon logo are trademarks of Amazon.com, Inc, or its affiliates.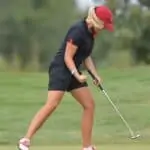 Daisy is the Founder and Editor in Chief of Golfs Hub. She is associated with Golf for more than 20 years. She got the inspiration from her father. She is a very private person & doesn't like to be photographed. She's worked in nearly every job in the golf industry from club fitting to instruction to writing and speaking. Now she is enjoying her retirement from day job... but not from Golf! Daisy lives in southeasternmost part of New York state with her family.