As an Amazon Associate, I earn from qualifying purchases. There is no extra cost to you. Thank you if you use our links; we appreciate it! Learn More.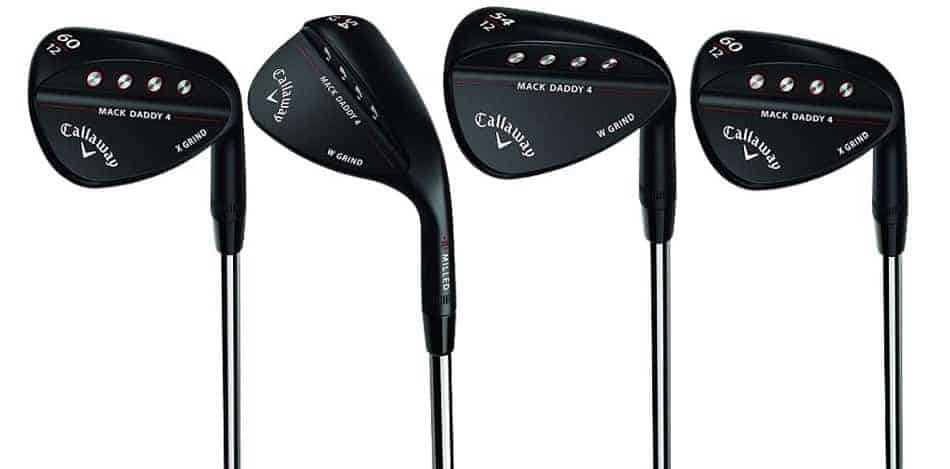 One of the main reasons you are not getting your game right is because the golf wedge you use isn't good enough.
Presenting the Callaway MD4 wedges review. These wedges are amazing, durable and will make sure you get your game.
What makes these wedges different than others? Well, that's what I'm about to tell you. So, without further chit chat, let's hit the road on Callaway Mack Daddy 4 wedges review…

Callaway Mack Daddy 4 Wedges Review
Why would you waste your money on wedges that are not durable and strong enough to make your golf experience better? With the Mack Daddy 4 around, you'll have better shots.
When you'll hit the ball with your Mack Daddy 4 wedge, the ball will fly to a long distance.
Learn to hit long irons better
What are you getting?
You'll be able to get different types of grinds; this will help you win the game.
It's for those players who want to switch between lots of playing styles.
A General Overview of Mack Daddy 4 Matte Black wedges
The wedge lets you hit your target as it makes the ball fly with ultimate speed. You can switch to a variety of playing styles, attack angles and course conditions as the wedge comes with four sole grinds.
Besides, the product is durable as it boasts soft carbon steel that teams up with platinum chrome or black matte finish.
Among the clubs the wedges are used mainly in the sand or Bunker shots, in the chip shot to keep the ball low, in the Approach shot, Lay-up shot, etc. Mainly there are 5 types of wedges with the loft range from 45 to 64 degrees: Sand, lob, ultra-lob/flop, pitching & gap wedges.
Callaway Mack Daddy 4 Matte Black offers the whole package. It offers lofts from 46 – 64 degrees, three bounce angles of 8,10 & 12 degrees, four different grinds- S, W, C & New X.
So, you see, with the Callaway Mack Daddy wedges around, you can get a broad range of lofts along with bounce combinations.
Callaway Mack Daddy 4 Wedges Specs at a glance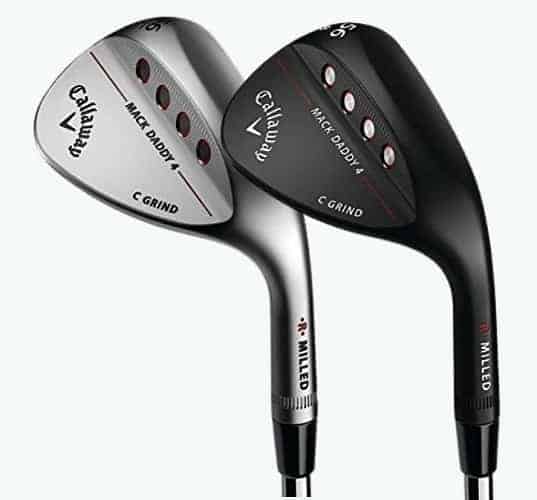 Groove-in-groove technology.
Four Sole Grinds.
True Temper, S200 flex steel.
Finishes: Matte Black
The Groove in Groove Technology
Do you know what are things you should take into consideration if you want to be a good golfer?
Using your wedge, you must make sure you get the combination of large, small, and micro-grooves. These will help you get the spin and have better control of the game.
Unfortunately, not all the wedges will offer you the benefits. The mainstream wedges, in the market place, are not strong enough.
As a result, you end up ruining your game as you don't get the spins and controls properly.
Get your hands on the Callaway MD4 wedges then. The combination of large, small, and micro-grooves pattern allows you to have enhanced spin along with better control in every situation.
In total, you'll be able to have 84 contact points and plenty of spin with the help of this square-edge and micro-grooves combination.
Now, that being said, you've probably heard of wedges having two different styles f grooves. However, this one surely is an exception in every case.
As you take a look at this wedge, you'll see the Micro-Positive surface texture has been cut between the 16 grooves. It is not laser etched into those spaces.
People indeed have wedges that have the last etching extra surface roughness. However, there's a downside to these things. The impressions tend to wear off very fast.
But as you go with Mack Daddy Callaway, you'll know the design confirms that this effect will be durable enough to last longer. Besides, because of the overall spin, this will have more impact on your game.
Callaway Mack Daddy 4 Grinds Explained: MD4's Four Different Grinds
You can switch your shot styles with different types of grinds. Now, if you're a golf player, you know by now that having different grinds, multiple soles, bounce options are the beneficial features to get your game.
If you know the past of Callaway, they had some lacks in these features. But with the Mack Daddy 4 around, they're smashing their sales. You can take a look at the grinds below.
You may Wanna Know: What TaylorMade Wedges are used by the pros?
C-Grind
This one enhances the relief you're going to get, mostly at the heel so that you can switch between shots, very easily.
If you want medium-to shallow angles for the attack along with firm course conditions, this grind will help you through.
S-Grind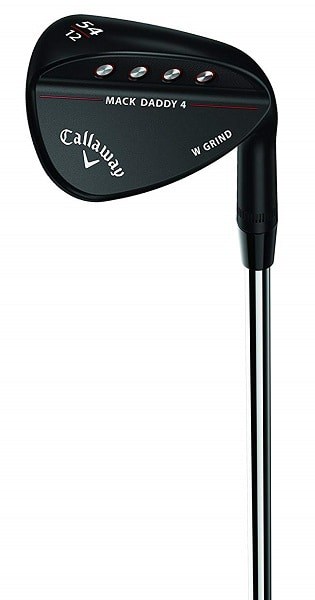 This Grind has got a slight ribbon at its back. Also, there's a moderate heel relief. Through impact, these features keep the leading edge low. As a result, on open-faced shots, you're going to have solid contacts.
With slight ribbon and moderate heel relief for keeping the leading-edge at a low level through impact, this medium-width sole promotes solid contact on shots that are open-faced.
W-Grind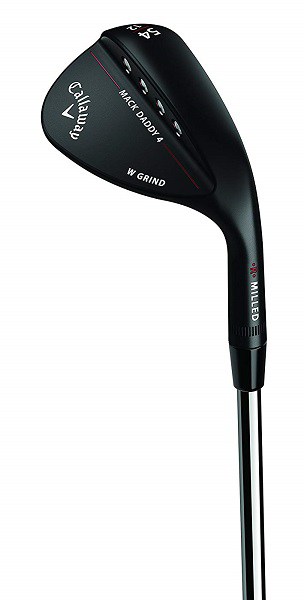 At the center, you'll find this sole to be a bit wider and tow while when it comes to the heel, it is a bit narrower. It has got a heel relief, which is, of course, moderate, that has teamed up with front-to-rear camber.
It makes sure you don't get all those digging with the bounce being decreased. With the S-Grind around, you can keep the turf close to the leading-edge at impact. Besides, compared to the W-Grind that came previously in the market, this one has got more versatility.
X-Grind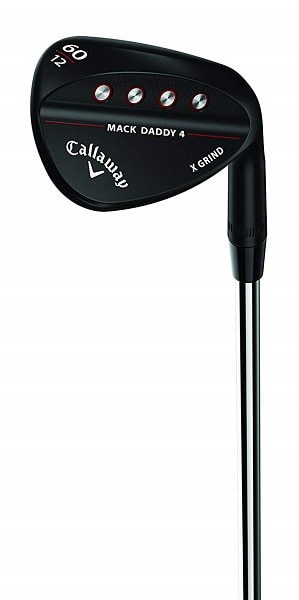 With low point near the front, you're getting a narrow yet high-bounce crescent sole. If you want moderate-to-sheep attack angles along with the average-to-soft course conditions, the X-Grind is an excellent choice for you.
Don't you think all these features will boggle your mind? You're getting a huge span of loft options with the Callaway Mack Daddy 4.
It starts at 46 degrees and can go up to 64 degrees. You're also getting 4 different designs for soles. With all these options around, Callaway has manufactured 21 different combinations of loft-bounce.
Premium Design and Satisfying Feel
The Mack Daddy 4 wedges have two different finish options, so picking up the right color is all up to your taste. But the darker wedge has a more dominating look and tends to show off its premium design.
If you're a Callaway wedge user, you should know by now that they've evolved their shape over the years. Well, this time it comes with ultimate design and durability.
This time the MD4 wedges boast the construction 8020 Carbon Steel. As you grab it, you'll know that it feels somewhat in between firm and soft.
As the brand-new grooves take it over, it will feel like the ball is staying on the face a bit longer.
In fact, if you test a mid-range pitch shot, as soon as you get the make the contact, you'll translate the 'that's got to spin' from the clubhead to hands, to the head and the ball will show good spin numbers.
The Tour-validated wedge has more refined shapes, soles, grinds and camper which also made the product hold a very compact shape.
Besides, compared to its competitors, it has got a tighter leading-edge radius which allows you to make clean contact on tight lies to have maximum spin and control.
All the wedges come with True Temper Dynamic Tour Issue S200 shaft. To make sure that the wedge can be suitable with the development towards the lightweight shafts in iron sets, the shaft comes in a little lighter weight than usual, this time.
Underneath your hands, you'll see the red Lamkin grip that blends in perfectly with the red marks on the head.
In a nutshell, the Mack Daddy 4 wedge has got what it takes to be a classic and premium wedge from the hands of a golf master.
Control
The Callaway Mack Daddy 4 wedge takes the level of spin on satisfying heights as you have a journey on a variety of exceptional greenside shots.
The ball noticeably checked up on the second bounce, even from questionable lies and bunkers.
Are Callaway MD4 Wedges good?
PROS
The available lofts you're getting is about two-degree increments from forty-six to sixty degrees.
You're getting a 64-degree lob wedge.
Experience four different types of grinds and get your game.
You're going to have 21 loft combinations.
Take your level of spin and control to satisfying heights.
CONS
Left-handers and women golfers are getting limited availability.
The wedge is a bit expensive.
Alternative Option
Still can't decide if this is right for you? Then you can try Square Strike Wedge. It is a perfect Pitching & Chipping Wedge for Men & Women who are struggling with high handicap. With this wedge, it's nearly impossible to hit a fat shot in Golf! Because it has an Extra extensive sole and reduced leading edge avoids digging.
This wedge provides:

Legal for Tournament Play
1-year warranty
High swing weight
The sole has a lot of bounce
One of the most forgiving wedges in the market
Check the full Review of Square Strike Wedge.
Frequently Asked Questions
Is it Durable?
The product is made with heavy-duty Carbon Steel. So you don't have to worry about its durability.
What type of shaft does it use, is it regular or stiff?
The stock shaft the product using is True Temper S200 flex steel.
What type of grip comes with the wedge?
The wedge comes with Lamkin UTX cord grips.
Learn to regrip golf clubs at home
What do the different grinds mean on Callaway wedges?
Callaway wedges grinds are explained in the middle section of this post.
Wrapping Up…
If you are serious with your golfing, I don't know any wise recommendation than buying the Callaway Mack Daddy 4 Wedges.
I know it is a bit expensive but hey, spending money on a durable, premium product which will get your game in your hands, is not a waste at all.
When you'll take the wedge with you, you'll not only hit your ball like a pro, but your friends will get their jaw dropped.
So without having a second thought, get yourself this premium beast right away.
Read More
Amazon and the Amazon logo are trademarks of Amazon.com, Inc, or its affiliates.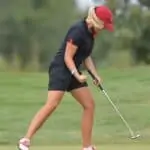 Daisy is the Founder and Editor in Chief of Golfs Hub. She is associated with Golf for more than 20 years. She got the inspiration from her father. She is a very private person & doesn't like to be photographed. She's worked in nearly every job in the golf industry from club fitting to instruction to writing and speaking. Now she is enjoying her retirement from day job... but not from Golf! Daisy lives in southeasternmost part of New York state with her family.