As an Amazon Associate, I earn from qualifying purchases. There is no extra cost to you. Thank you if you use our links; we appreciate it! Learn More.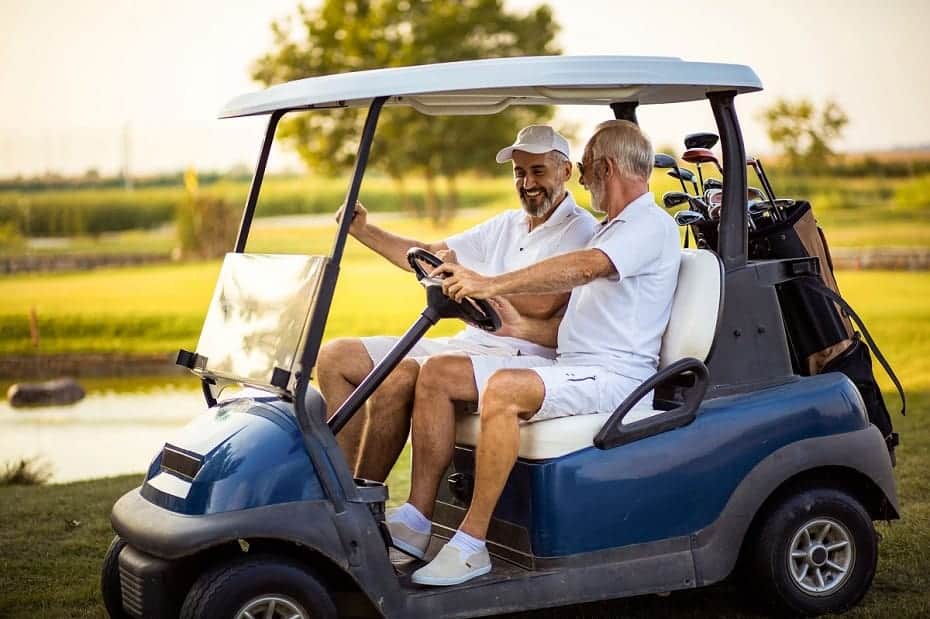 Congratulations on owning a new and fantastic golf cart. But did you know you can customize it for an even cooler cart? Various accessories on the market can change your cart's appearance, making it unique and one-of-a-kind. From changing the exterior color to installing a unique steering wheel to adding seat covers and off-road wheels, you can perform many changes on your cart to attain your desired look.
10 Cool Ways To Customize Your Golf Cart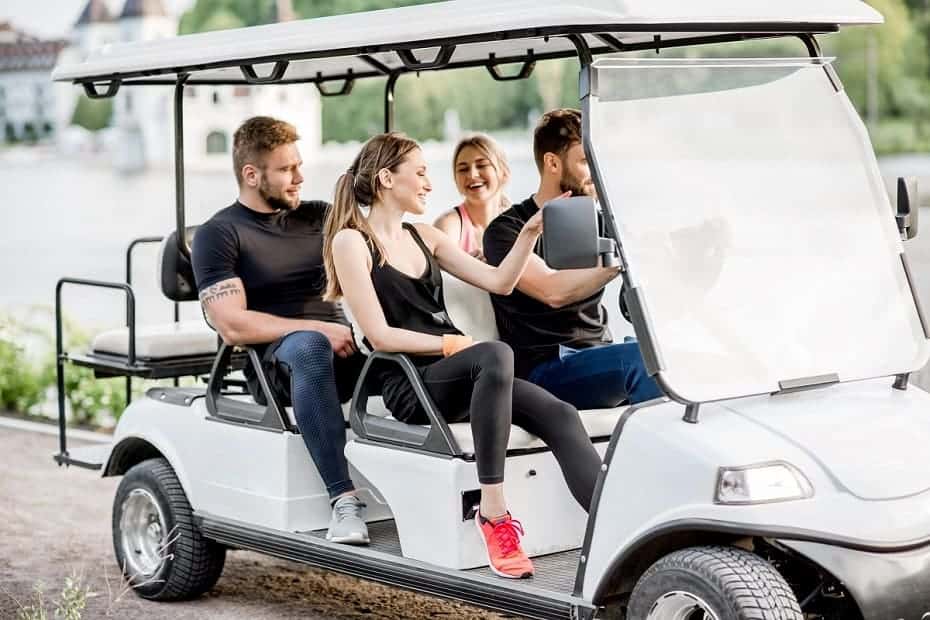 If you have no idea where to start, here are ten cool ways to customize your golf cart:
Change The Aesthetic
Your golf cart appearance reflects your personality in terms of style and taste. Therefore, you can change your cart's aesthetic to fit your personality. Customize your cart by changing the color. You don't have to stick your cart's original paint, especially if it doesn't match your style.
You can change the color by painting the cart with bright or dull colors based on your interests. Also, consider adding a bumper sticker to make the cart unique. When it comes to changing your cart's aesthetic, the sky is your limit.
Change The Steering Wheel
Changing your cart steering wheel is another easy way to customize your golf cart. While this replacement doesn't cost much, it significantly improves your cart's appearance. With various types of cart steering on the market, you can easily find one that corresponds to your needs and preferences.
Nevertheless, while changing cart steering is easy and pocket-friendly, it's vital to understand that different manufacturers use different styles of steering wheels. Therefore, you must invest in the correct hub adapter for your cart for easy steering installation.
Read: DIY Golf Cart Maintenance Tips for Beginners
Replace The Wheels With High-Duty Ones
Whether for gasoline or neighborhood golf carts, replacing the wheels with high-duty ones would be one of the most significant customizations you can make to your cart. This is especially important if you're driving the cart on off or bumpy roads. Besides ensuring the cart doesn't experience challenges maneuvering rough areas, off-road tires are a great way to customize your cart for a unique look.
Read: Golfers Who Have Won the US Open
Add Extra Seats
Can you install extra seats in your cart to expand the seating area? Of course, you can! There are different kits on the market providing additional back-facing seats. Some kits can be folded to offer a flat surface if you need to carry extra stuff. If you're looking forward to creating more room for family or friends, consider customizing your cart by adding additional seating.
Install LED Headlight Kit
Installing an LED headlight kit on your golf cart guarantees a new, exceptional look. These lights are bright to increase visibility when driving at night. Therefore, LED lights don't only improve your cart's aesthetic but also increase your safety. Some headlight kits come with LED taillights plus turn signals. These kits are easy to install; hence you can do it yourself.
Nevertheless, whether or not to install the headlight kit depends on your cart design and capability to handle electrical components safely. That said, hiring a professional to handle the task is essential, especially if you aren't experienced, to avoid damaging the lighting or the cart.
Read: The Top 9 Benefits of Upgrading Your Golf Cart
Add A Lift Kit
You probably have come across vehicles appearing to be a bit higher than the others. Such cars aren't designed that way. They're lifted using lift kits. Lifted vehicles are easy to drive, especially on challenging terrain or muddy areas.
Suppose you're considering installing heavy-duty car wheels. It indicates you'll be driving around tricky roads from time to time. In that case, you might also want to customize your cart by installing a lift kit. This kit will lift your cart two to six inches, resulting in a more rugged appearance. Though tiny, your lifted cart will probably move more quickly on challenging roads than unlifted vehicles. Remember, lift kits are different; hence you should research the gear for your cart to avoid throwing your hard-earned money down the drain.
Read: Golf Cart Upgrades
Customize The Dash
Customizing your cart dash is another excellent way to add a unique look to your vehicle. Dashboards come in different styles and colors to fit various needs. For example, some dash kits come with locking glove boxes and cup holders to prevent liquid spillage. Some dash kits have pre-cutout slots for accessories like chargers and radio connections. Mostly, dash kits can be installed over the original dash; hence installing one is quick and straightforward.
Add Seat Covers
Accessorizing your cart isn't an external affair only. You can go the extra mile to change in interior look. For instance, personalized seat covers can add a touch of style to your cart. Depending on your taste, you can settle for flashy colors or vibrant designs.
As far as the seat cover material is concerned, consider settling for marine-grade vinyl. This material is durable and withstands harsh conditions. Most seat covers are installed directly over the existing ones, making the installation quick and effortless.
Install A Floor Cover
Most golf cart owners overlook the importance of adding a floor mat when accessorizing their vehicles. However, this shouldn't be the case. Customizing your cart's flooring increases both value and esthetic. You don't have to be stuck to a typical black floor mat. Add style by installing a colored carpet to match the cart's exterior look.
Read: The Benefits Of Upgrading Golf Cart's Rims And Wheels
Install A Bluetooth Sound Bar
A superb golf cart must have a music system. Say no to boring, silent drives, and install a Bluetooth sound bar. A golf cart Bluetooth sound bar isn't challenging to install and takes listening to music from a phone a notch higher. If you're fond of stories, you can also listen to your favorite audiobook from the system.
Conclusion…
Golf carts are generally cool. However, you can make your even cooler by customizing it. Luckily, you don't need to break the bank to accessorize your cart since all you might need might be as simple as repainting it. Additionally, many golf cart accessories are budget-friendly and easy to install. Within no time, your cart will be the talk of the town.
Read More:
Amazon and the Amazon logo are trademarks of Amazon.com, Inc, or its affiliates.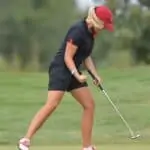 Daisy is the Founder and Editor in Chief of Golfs Hub. She is associated with Golf for more than 20 years. She got the inspiration from her father. She is a very private person & doesn't like to be photographed. She's worked in nearly every job in the golf industry from club fitting to instruction to writing and speaking. Now she is enjoying her retirement from day job... but not from Golf! Daisy lives in southeasternmost part of New York state with her family.