As an Amazon Associate, I earn from qualifying purchases. There is no extra cost to you. Thank you if you use our links; we appreciate it! Learn More.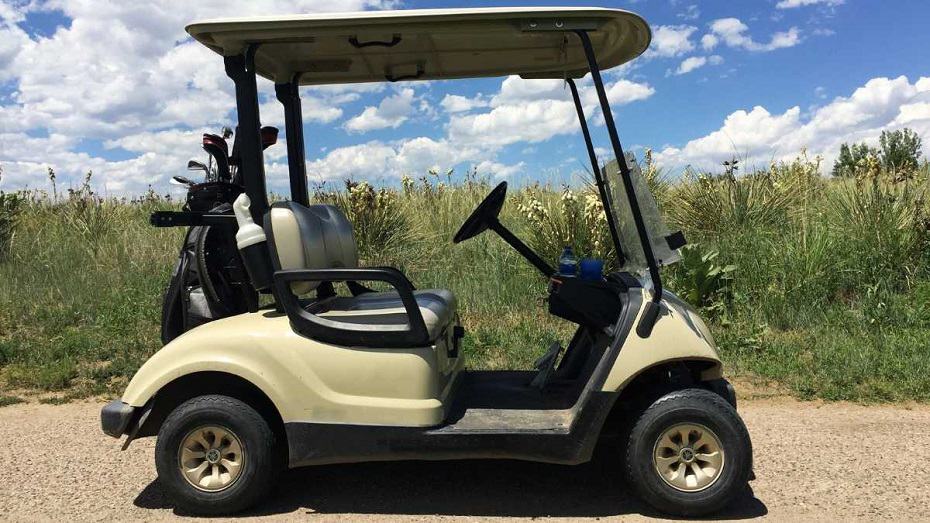 Millions worldwide own a golf cart, and many more plan to own one soon. All a viewer may see is a small-sized car that can be used only for the days you play golf. However, the benefits and uses of a golf cart continue to impress millions of people every day.
However, maintenance is one of the biggest problems, especially for beginners.
With our exclusive DIY Golf Cart Maintenance Tips for Beginners, you'll discover the hidden treasures of maintaining your beloved ride, ensuring its optimal performance on and off the greens.
Before worrying about maintaining your golf cart, remember you are not alone. There are millions of people by your side that share the same struggle.
Picture this: a sunny day at the golf course, the gentle hum of your golf cart's engine, and a smooth ride that effortlessly glides across the terrain. Now, imagine being equipped with the knowledge and skills to keep your cart in pristine condition, safeguarding your investment and guaranteeing uninterrupted adventures.
This comprehensive guide will delve into the nitty-gritty details of golf cart maintenance, leaving no bolt unturned and no tire deflated. Whether you're a golf aficionado or a leisurely weekend explorer, these invaluable tips will empower you to tackle maintenance tasks with confidence, without relying on expensive professional assistance.
In the upcoming sections, we'll cover essential topics such as understanding your golf cart's components, creating a maintenance checklist, troubleshooting common issues, and implementing crucial safety measures.
Stay tuned for a wealth of practical tips and insider tricks that will have you breezing through maintenance tasks like a pro. It's time to roll up your sleeves, grab your toolkit, and unleash the hidden potential of your golf cart.
Let's get started on this exhilarating adventure together!
Benefits of DIY Maintenance for Beginners
Have you ever considered the benefits of DIY maintenance for your prized four-wheeled companion? DIY Golf Cart Maintenancenot only save you time and money but also empower you with a deep understanding of your cart's inner workings.
When you take charge of maintaining your golf cart, you embark on a journey of self-reliance and ownership. By embracing the do-it-yourself approach, you'll gain invaluable knowledge about your cart's components, allowing you to troubleshoot and address issues with confidence. No longer will you feel at the mercy of costly professional assistance!
Moreover, DIY maintenance instills a sense of pride and accomplishment. As you roll up your sleeves and delve into the intricacies of your golf cart's maintenance, you'll experience the joy of seeing tangible results. Each cleaning, inspection, and minor repair becomes a personal triumph, reinforcing your bond with your golf cart.
But that's not all! Financial savings are another enticing benefit of DIY maintenance. Instead of shelling out your hard-earned cash for routine upkeep, you can allocate those funds towards enhancing your golfing experience, upgrading accessories, or even planning exciting golfing adventures.
Read: The Top 9 Benefits of Upgrading Your Golf Cart
Embracing DIY maintenance for your golf cart is a gateway to learning. You'll discover the nuances of battery care, tire maintenance, electrical systems, and more. As you expand your knowledge, you'll become a more confident and informed golf cart owner, capable of tackling any challenge that comes your way.
Read: The Benefits Of Upgrading Golf Cart's Rims And Wheels
Understanding Your Golf Cart
By understanding the different types of golf carts, familiarizing yourself with their components and parts, and following necessary safety precautions, you'll be well-equipped to embark on your DIY maintenance journey.
Different Types of Golf Carts
Golf carts come in various shapes and sizes, each catering to different needs and preferences. From sleek and compact models designed for personal use to larger utility carts built for hauling equipment, understanding the different types is crucial.
Whether you opt for an electric-powered or gas-powered cart, consider factors such as range, speed, and terrain adaptability to ensure you choose the perfect fit for your golfing adventures.
Components and Parts of a Golf Cart
To perform effective DIY maintenance, familiarize yourself with the components and parts that make up your golf cart. From the frame and body to the battery, motor, and electrical system, each element plays a vital role in the cart's functionality.
Understanding how these components work together empowers you to diagnose potential issues and implement preventive measures. Don't forget about the must-have accessories like the wheels, tires, brakes, lights, and steering system, as they require regular attention to ensure optimal performance and safety.
Read: Street legal golf carts
Safety Precautions to Follow
Safety should be a top priority when working on your golf cart. Before diving into any maintenance tasks, it's crucial to follow specific precautions. Ensure the cart is turned off and the key is removed to avoid accidental starts.
Take note of any warning labels and adhere to them strictly. Use protective gear such as gloves and safety goggles to shield yourself from potential hazards.
When lifting heavy parts or using tools, maintain proper posture and employ the appropriate lifting techniques. Remember to consult your cart's user manual for model-specific safety guidelines.
Tools and Equipment Required
To embark on your DIY golf cart maintenance journey, it's essential to have the right tools and equipment at your disposal. Let's explore the Tools and Equipment Required for your basic maintenance needs and the Recommended Safety Gear to ensure a smooth and secure experience.
Essential Tools for Basic Maintenance
Socket Set: A versatile tool for removing and tightening nuts and bolts of various sizes.
Screwdriver Set: Both flathead and Phillips screwdrivers will come in handy for different tasks.
Wrenches: Ensure you have adjustable wrenches and combination wrenches to handle different sizes of fasteners.
Pliers: Useful for gripping and manipulating various components during maintenance.
Multimeter: A valuable tool for electrical troubleshooting and testing battery voltage.
Battery Terminal Cleaner: Helps remove corrosion and maintain a clean connection.
Tire Pressure Gauge: Essential for checking and maintaining proper tire pressure.
Battery Hydrometer: Enables you to measure the specific gravity of battery cells for checking their health.
Recommended Safety Gear
Safety Glasses: Protect your eyes from debris and potential hazards.
Gloves: Choose gloves that offer a balance of dexterity and protection.
Ear Protection: Shield your ears from loud noises during maintenance tasks.
Safety Shoes: Opt for sturdy footwear with non-slip soles for stability and protection.
Protective Clothing: Wear clothing that covers your arms and legs to minimize the risk of injuries.
Fire Extinguisher: Have a fire extinguisher nearby in case of emergencies.
First Aid Kit: Be prepared for minor injuries with a well-stocked first aid kit.
By having these essential tools and recommended safety gear on hand, you'll be equipped to handle various maintenance tasks while prioritizing your well-being. Remember, safety should always be a top concern.
8 DIY Golf Cart Maintenance Tips for Beginners
Here are some effective DIY golf cart maintenance tips for beginners that can help beginners and professionals.
Start with the Exterior
Whether you use your golf cart on the golf course or the hunting ground, exposure to dirt and mud can make it seem dirty and undermine its beauty. Every golf cart owner wants their ride to be shiny and sparkly. You can ensure that easily by watching a DIY golf cart cleaning video.
Don't forget a nice new seat cover for your golf cart in case you have not kept up with its cleaning for a while. The rest of the cleaning can be handed over to a professional or done at home. It is an easy job for a beginner golf cart owner. All they need to worry about is avoiding the electrical parts.
Clean the Batteries
Like any other car, the smooth running of a golf cart also relies on its batteries. After all, no car can run smoothly if the battery performance is compromised due to many factors. Negligence with cleanliness is one of the reasons car batteries are affected.
You can maintain your cart battery's health by starting with a visual examination. Start by looking for signs of corrosion. If you see any signs, you can use a hose to wet it, put some baking soda on, and use a brush to clean the corrosion. You will notice the difference instantly.
Check the Water Levels
Golf cart batteries require a certain fluid level to function properly. The lead plates inside the battery are placed in an electrolyte solution of water and sulfuric acid. A low water level can lead to irreversible damage to the plates. Hence, negligence with these levels can reduce the performance of your golf cart and shorten the battery life.
Therefore, it is important to check these water levels regularly to figure out the need for distilled water. It is best to remember that older golf carts need more water. Hence, you may have to check at least twice every month for golf carts that are older than three years.
Examine the Tires
Whether you are heading out on your golf cart for a long day or a small drive, it is always recommended to check all the tires of your golf cart before heading out. It is essential to take a few minutes and check the air pressure of the tires.
You can apply a bit of pressure to your tire to see if the tire sustains it. It is best to remember that a flat tire is the biggest sign that it needs to be filled with air again. However, adding more air to your tire may not always be the solution.
The problem is bigger if your tire gets torn or your steering gets off-balanced. It means that you may have to replace the tire. You can explore many resources to find DIY guides on changing the tires of your golf cart or ask a professional for help.
Lubricate the Joints
Golf carts may seem smaller in size, but they have many common qualities with traditional cars. Just like a traditional car, golf carts also have many intricate parts that help it function. Each small to big part of a golf cart needs timely maintenance.
You can take your golf cart to a professional for help. It is best to ensure that the steering wheel and suspension pieces of your golf cart are lubricated from time to time. This practice can make significant changes for the betterment of your golf cart's performance.
Replace in Time
As mentioned earlier, golf cars are not a lot different from regular cars. Similarly, it is best not to delay replacements and delays. You must understand that procrastination never leads to the best of your budget or your vehicle.
It is best to look for a fix to the problems as soon as you see it. In addition, it is also recommended not to drive your golf cart until it gets back to its best state. This practice can help you keep your mattress from getting worse and becoming a burden to repair.
Inspect the Brakes
Brakes are an essential part of any vehicle. It is every driver's worst nightmare to speed away in their vehicle only to realize the brakes are not working. Not being able to stop when needed can cause a lot of damage to your vehicle and human life.
Read: Pros and cons of Golf cart speed modifications
You can inspect your brakes by yourself or ask for the help of a professional. They can look for signs to notice if your brakes need a replacement. It is best to get your brakes inspected at least twice a year. This way, you can make your golf cart safe.
Review the Lights and Mirrors
All golf cart owners realize that their vehicle is no lesser than any other vehicle. It comes with the necessary lights, signals, brake lights, headlights, and side mirrors to facilitate the drivers. It can be dangerous to operate your vehicle without any of these helping components.
If you see a problem with any light or see a missing mirror, it is essential to fix the problem as soon as possible. These are the best practices to ensure that your vehicle feels safe and ensures the safety of the ones around you.
Basic Maintenance Checklist
Maintaining your golf cart doesn't have to be overwhelming, especially with a Basic Maintenance Checklist in hand. Let's explore the essential tasks you should perform to keep your golf cart in tip-top shape and ensure smooth rides on the course.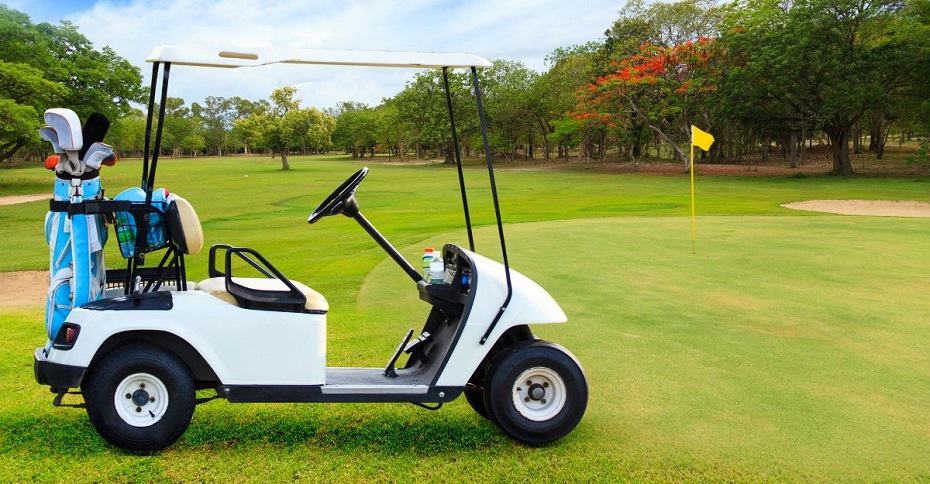 Here are some effective DIY golf cart maintenance tips for beginners that can help beginners and professionals.
Cleaning and Washing the Golf Cart
Regular cleaning is vital for preserving the aesthetics and longevity of your golf cart. Remove dirt, debris, and grime using a gentle soap solution and a soft cloth or sponge. Pay attention to hard-to-reach areas and rinse thoroughly with water. Finish off with a wax or protective coating for added shine and protection against the elements.
Inspecting and Replacing Tires
Check your tires for signs of wear, such as uneven tread patterns or low tread depth. Ensure proper inflation using a tire pressure gauge, and adjust if necessary. Replace worn or damaged tires promptly to maintain optimal traction and safety on the course.
Checking and Topping Up Battery Levels
Regularly monitor your golf cart's battery levels and ensure they are within the manufacturer's recommended range. Check for corrosion on the terminals and clean them using a battery terminal cleaner. Top up battery water levels if applicable, following the manufacturer's guidelines.
Lubricating Moving Parts
Keep your golf cart running smoothly by lubricating the moving parts regularly. Apply lubricants, such as silicone spray or white lithium grease, to hinges, suspension components, and other areas prone to friction. This helps reduce wear and tear and ensures proper functioning of the cart.
Cleaning and Replacing Air Filters
Clean or replace the air filter to maintain optimal engine performance. A clogged or dirty air filter restricts airflow, leading to reduced power and efficiency. Follow the manufacturer's instructions for cleaning or replacing the air filter, ensuring you have a steady flow of clean air into the engine.
Inspecting and Replacing Lights and Signals
Ensure all lights and signals on your golf cart are in working order. Regularly inspect bulbs, lenses, and wiring for any damage or wear. Replace faulty lights or signals promptly to ensure visibility and safety during night rides or in low-light conditions.
Testing Brakes and Brake Fluid
Regularly test the brakes to ensure they are responsive and in good working condition. Check the brake pads for wear and replace them if necessary. Additionally, inspect the brake fluid level and top up or replace it according to the manufacturer's recommendations.
Checking and Changing Oil and Fluids
Refer to your golf cart's user manual for instructions on checking and changing the oil and other fluids, such as transmission fluid or differential fluid. Regular maintenance of these fluids helps extend the lifespan of your cart's engine and ensures optimal performance.
Tightening Loose Bolts and Nuts
Periodically inspect your golf cart for loose bolts and nuts. Use appropriate tools, such as a socket set or wrench, to tighten them securely. Loose fasteners can lead to vibrations, component damage, and potential safety hazards.
By following this Basic Maintenance Checklist, you'll be well on your way to keeping your golf cart in excellent condition. Remember, regular maintenance not only enhances the longevity of your cart but also ensures a safe and enjoyable golfing experience.
Troubleshooting Common Issues
When it comes to DIY golf cart maintenance, troubleshooting common issues is a valuable skill to have. Let's explore some common problems that golf cart owners may encounter and the corresponding solutions to keep your cart running smoothly.
Golf Cart Battery Problems and Solutions
Battery issues are a common concern for golf cart owners. If you're experiencing problems such as slow acceleration or a short driving range, it could indicate a battery-related issue. Check the battery connections for corrosion and ensure they are tight. If the battery is old or not holding a charge, consider replacing it with a new one. Regularly clean the battery terminals and apply a protective coating to prevent corrosion.
Motor and Electrical System Issues
If you're facing motor or electrical system issues, start by checking the wiring connections for any loose or damaged connections. Inspect the motor brushes and replace them if worn out. Check the fuses and circuit breakers for any tripped or blown components. If the problem persists, it's best to consult a professional for further diagnosis and repair.
Steering and Suspension Problems
If you notice steering difficulties or a rough ride, it could indicate steering and suspension problems. Check the tie rods, ball joints, and bushings for any signs of wear or damage. Lubricate the steering components regularly to ensure smooth operation. If the issue persists, consider consulting a technician to assess and resolve the problem.
Common Brake and Accelerator Issues
If your brakes feel spongy or unresponsive, it's crucial to address the issue promptly. Check the brake pads for wear and replace them if necessary. Adjust the brake cables or linkage to ensure proper tension. If your accelerator pedal feels sluggish, inspect the accelerator cables for any signs of damage or wear. Lubricate the accelerator linkage to maintain smooth operation.
Dealing with Noises and Vibrations
Unusual noises and vibrations can be a cause for concern. If you hear squeaking sounds, it could indicate worn brake pads. If you notice rattling or vibrating, check for loose bolts or nuts in the chassis or suspension components. Tighten any loose fasteners or consult a professional if needed.
Addressing Other Mechanical Problems
Golf carts may encounter various other mechanical issues, such as transmission problems or issues with the differential. For complex mechanical problems, it's advisable to seek professional assistance. However, regular maintenance, such as checking fluid levels and following manufacturer guidelines, can help prevent many issues.
Safety Tips for Golf Cart Maintenance
When it comes to DIY golf cart maintenance, prioritizing safety is essential to protect yourself and ensure a hassle-free experience. Here are some crucial safety tips to keep in mind:
Battery Handling and Charging Safety
When working with golf cart batteries, always wear protective gloves and safety glasses to shield yourself from acid spills or accidental contact. Handle batteries with care, ensuring proper lifting techniques to avoid strain or injury. When charging the battery, follow the manufacturer's instructions, use a compatible charger, and keep the area well-ventilated.
Proper Lifting and Jacking Techniques
When lifting your golf cart for maintenance, use proper lifting techniques to prevent back or muscle injuries. Position a hydraulic jack or lift in a secure location, such as the recommended lifting points mentioned in your cart's user manual. Never crawl under a raised cart unless it is properly secured with jack stands or blocks.
Working with Electrical Components
When working with electrical components, it's crucial to turn off the cart's power and remove the key from the ignition. Handle wires and connectors carefully, avoiding direct contact with exposed electrical parts. If you're unsure about any electrical repairs or modifications, consult a professional to ensure safety and prevent damage to the electrical system.
Preventing Injury during maintenance
While performing maintenance tasks, take precautions to prevent injuries. Wear appropriate protective gear, such as safety goggles, gloves, and closed-toe shoes. Keep your work area clean and organized, preventing tripping hazards. Use tools correctly, following the manufacturer's guidelines, and avoid using damaged or worn-out tools.
Frequently Asked Questions (FAQs)
How often should I perform basic maintenance on my golf cart?
Regular basic maintenance is recommended for your golf cart. It's best to perform maintenance tasks such as cleaning, inspecting, and lubricating on a monthly basis to keep your cart in optimal condition.
Can I use regular car cleaning products for washing my golf cart?
Yes, you can use regular car cleaning products to wash your golf cart. However, it's important to avoid abrasive cleaners or tools that may damage the cart's finish. Opt for mild soapy water and a soft cloth or sponge to clean the exterior.
How do I check if my golf cart batteries are in good condition?
To check the condition of your golf cart batteries, you can use a voltmeter or a battery tester. Measure the voltage of each battery cell and ensure they are within the manufacturer's recommended range. Additionally, check for any signs of damage, such as corrosion or leaks.
What should I do if my golf cart doesn't start?
If your golf cart doesn't start, there are a few troubleshooting steps you can take. Check the battery connections for tightness and cleanliness. Ensure the battery is charged and in good condition. Examine the ignition switch and fuses for any issues. If the problem persists, consult a professional for further diagnosis.
How often should I replace the tires on my golf cart?
The frequency of tire replacement depends on factors such as usage and terrain. Inspect your tires regularly for signs of wear, such as tread depth and cracks. Generally, it is recommended to replace golf cart tires every 4-5 years or when significant wear is observed.
Can I use any type of oil for my golf cart engine?
No, it's important to use the specific type of oil recommended by the manufacturer for your golf cart engine. Different engines may require different oil viscosities and formulations, so refer to the cart's user manual for the correct oil specifications.
Are there any specific cleaning products I should use for the seats and interior?
For cleaning the seats and interior of your golf cart, it's best to use mild, non-abrasive cleaners specifically designed for vinyl or fabric upholstery. Avoid using harsh chemicals or solvents that may damage the material. Test any cleaning product on a small, inconspicuous area first.
How do I troubleshoot a golf cart that doesn't reverse?
If your golf cart doesn't reverse, start by checking the F/R (Forward/Reverse) switch. Ensure it is in the correct position and functioning properly. Inspect the wiring and connections related to the reverse function. If the issue persists, consult a technician for further diagnosis and repair.
Is it necessary to wear safety gear while performing maintenance?
Yes, it is highly recommended to wear appropriate safety gear while performing maintenance on your golf cart. Safety gear such as safety glasses, gloves, and closed-toe shoes can protect you from potential hazards and injuries.
What should I do if I encounter a problem that I cannot fix?
If you encounter a problem with your golf cart that you cannot fix or diagnose, it is best to seek the assistance of a professional technician or contact the cart manufacturer's customer support. They will have the expertise to address the issue and provide the necessary guidance for repair or further assistance.
Conclusion…
In conclusion, understanding the importance of golf cart maintenance and taking proactive steps to care for your vehicle can go a long way in ensuring its longevity and optimal performance. By following the DIY golf cart maintenance tips for beginners outlined in this blog, you can develop the skills and knowledge necessary to keep your golf cart in top shape.
Regular cleaning, inspection, and lubrication are key aspects of basic maintenance that should be performed on a monthly basis. Additionally, paying attention to specific components such as the battery, tires, brakes, and fluids will help prevent potential issues and address them in a timely manner.
Remember, as a beginner, it's natural to feel uncertain or apprehensive about performing maintenance tasks yourself. However, with proper guidance and a cheerful can-do attitude, you can overcome any challenges and take pride in your DIY efforts. Not only will you save on maintenance costs, but you'll also develop a deeper understanding of your golf cart's mechanics and build a stronger connection with your vehicle.
Lastly, here are a few final tips and suggestions to keep your golf cart healthy:
Stay organized: Keep a maintenance log to track your tasks, inspections, and any repairs or replacements made.
Consult the user manual: Refer to the manufacturer's instructions for specific maintenance procedures and recommended intervals.
Seek professional help when needed: If you encounter complex issues or feel unsure about a certain task, don't hesitate to consult a qualified technician for assistance.
Stay updated: Keep yourself informed about any recalls, safety notices, or new maintenance recommendations from the manufacturer.
By following these tips and staying committed to regular DIY maintenance, you'll ensure a smooth and enjoyable golf cart experience for years to come. So grab your tools, put on your cheerful attitude, and let your journey into DIY golf cart maintenance begin!
Amazon and the Amazon logo are trademarks of Amazon.com, Inc, or its affiliates.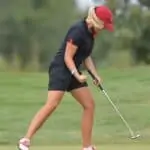 Daisy is the Founder and Editor in Chief of Golfs Hub. She is associated with Golf for more than 20 years. She got the inspiration from her father. She is a very private person & doesn't like to be photographed. She's worked in nearly every job in the golf industry from club fitting to instruction to writing and speaking. Now she is enjoying her retirement from day job... but not from Golf! Daisy lives in southeasternmost part of New York state with her family.