As an Amazon Associate, I earn from qualifying purchases. There is no extra cost to you. Thank you if you use our links; we appreciate it! Learn More.
Get the Most Out of Your Golf Cart with Accessories for Both Style and Function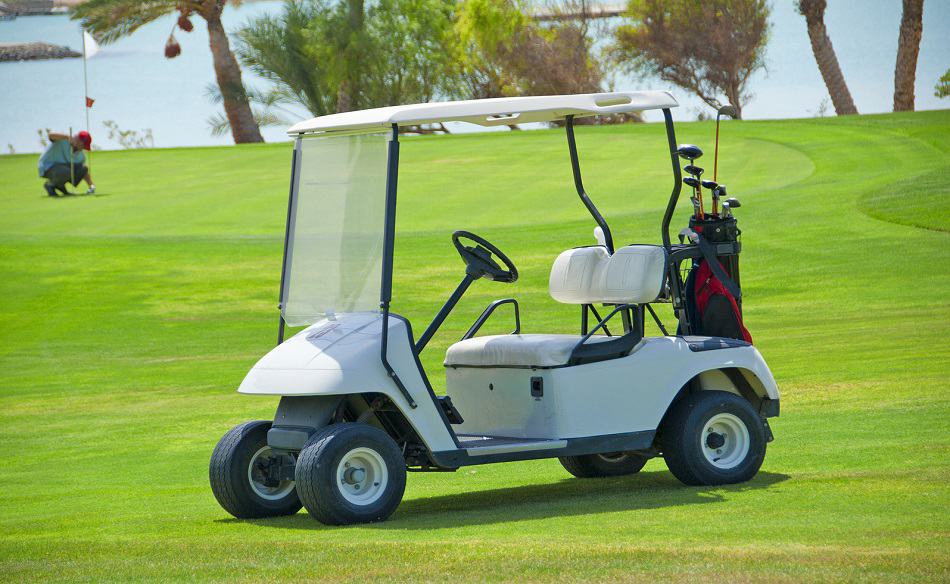 When it comes to golf carts, many people naturally think of tooling around on a golf course. But as many golf cart owners know, these little vehicles are small but mighty, and can be used in a myriad of ways. Whether you're going from point A to point B in a retirement community, navigating through a large home development site, hitting some backroad trails for a joy ride, or visiting your friends and neighbors in a summer RV park, a golf cart can do all these things and more.
While a standard golf cart straight from the factory offers many of the basic amenities one would need for simple use, if you truly want a customized golf cart that fits your needs and lifestyle, then additional golf cart accessories are just the thing for you! Below, we highlight the top six accessories for your golf cart that will not only increase its utility, but its safety as well.
#1. Golf Cart Tires
Most factory golf cart tires are best suited for light use on relatively smooth surfaces, such as pavement or sidewalks. Swapping your tires out for something more durable, such as off-road tires, can make a golf cart much more functional for those of you who like to take the road less traveled. Just remember that some larger off-road tires will require a lift kit to make them fit your cart, so make sure you research the tire's specifications as they relate to your golf cart model.
Or, perhaps you're planning on a more traditional use for your cart, such as driving around the golf course, a gated community, or even a college campus. If that's the case, then you'll want a special tire designed specifically for turf and grass. Not only is the tread pattern better suited for this type of terrain, but it also won't tear up the surface you're driving on.
Read: The Benefits Of Upgrading Golf Cart's Rims And Wheels
Regardless of what tire you choose, you'll need to be prepared to change your golf cart tires every three to four years on average, just as you would with a regular vehicle. The penny test, which is often used on cars, trucks, and SUVs to check the remaining tread on tires, also works just as well with golf carts. Just grab a penny and place it upside down between your tires' treads. The more exposed the penny is, the closer you are to needing new tires. If you can see the top of Lincoln's head, it's definitely time for a tire upgrade.
| Best for | Title | Rating | Price |
| --- | --- | --- | --- |
| Best Golf Cart Tires | | 4.8 | |
| Best all terrain golf cart tires | | 4.9 | |
| Best 12 inch golf cart wheels & tires combo | | 4.8 | |
| Best low profile golf cart tires | | 4.9 | |
| Best DOT golf cart tires | | 4.8 | |
| Best golf cart tires for pavement | | 4.4 | |
| Best Golf Cart Wheels & Tires Combo | | 4.8 | |
#2. Golf Cart Side Mirrors
Since golf carts don't typically come standard with side mirrors, adding these accessories to your golf cart is an easy way to increase the safety of your cart. Many golf cart side mirrors are easy to install on your own, so you won't have to waste an entire day trying to figure out how to attach them. If you'd rather not worry about installation, though, you can often find a golf cart accessories dealer who will provide installation services as well.
Golf cart side mirrors come in a variety of styles, including convex mirrors and mirrors that fold in when not in use, which can be handy if you're planning on parking your cart in tighter spaces. Be sure to check on what each side mirror kit includes, as some kits only come with one mirror, while others may require you to purchase the hardware to install it separately.
| Best for | Title | Ratings | Price |
| --- | --- | --- | --- |
| Best Folding Side View Mirrors | | 4.7 | |
| Best Without Vibration | | 4.2 | |
| Best Rear View Mirror | | 4.8 | |
| Best golf cart side mirrors with turn signals | | 4.3 | |
| Best Panoramic Mirror | | 4.7 | |
#3. Golf Cart Windscreen
A golf cart windscreen is another great accessory that can provide added safety and protection to yourself and your passengers. Nobody likes getting hit in the face by rocks, debris, or bugs, and in the event of inclement weather, a windscreen can protect you from wind and rain.
Golf cart windscreens come in a variety of styles and are made of different materials. Deciding which one is right for you will depend on what your intended use for it is. If you'll primarily be driving down residential streets and sidewalks, and want the added benefit of being able to remove the windscreen on nice days, then a clip-on windscreen is probably going to be the best fit for your needs.
If you plan on taking your cart out on looser terrain, such as gravel or dirt, then a more permanent windscreen that attaches to your cart's frame may make more sense. Or, if you want the best of both worlds, there are even fold-down windscreens that allow you to flip down the top half of the screen, providing some airflow while also maintaining some level of protection.
#4. Golf Cart Covers and Enclosures
For many golf cart owners, getting a golf cart cover is a no-brainer. As the name would suggest, a golf cart cover is an all-purpose accessory that protects your cart from the elements, as well as from pesky things like bird droppings and sun exposure.
Covers for golf carts come in a variety of materials, but most are made of thick, canvas-like cloth, plastic, or a combination of the two. Some golf cart covers simply lay over the top of the cart, somewhat like a large sack, while other more robust enclosures attach to the front, back, and sides of your cart.
There are even golf cart enclosures that have zippers in each corner, allowing you to roll up all or part of the cover. This gives you the flexibility to have the cover on your cart while you're driving, and then roll the cover down once you arrive at your destination. How convenient is that?
Best waterproof golf cart covers for winter & rain
Best golf cart Enclosures
#5. New Wing Flares
Wing flares are another great golf cart accessory to install for some added protection to the cart itself, as well as its passengers. While wing flares have many different uses, the most common reason people install them is to protect their golf cart and passengers from mud, rocks, and debris that may be kicked up by the wheels. Nothing ruins a good ride like a rock being thrown into somebody's leg.
Wing flares come in many shapes, sizes, styles, and materials, so you have a lot of options when it comes to choosing the right golf cart wing flares for your vehicle. Almost all wing flares sit just above your tires, so take this into consideration when deciding how wing flares will impact the aesthetic of your cart.
Aside from the protection golf cart wing flares provide, some added benefits of this golf cart accessory include rust prevention around your wheels, the ability to accommodate larger tires, and adding a little extra flare (see what we did there?) to your cart's look.
Best golf cart fender flares
#6. Seat Covers
Every accessory we've talked about so far has been for the exterior of your golf cart, but what about the interior? Seat covers are a relatively inexpensive accessory that go a long way in protecting the inside of your golf cart. Plus, with a wide selection of colors, patterns, and materials, golf cart seat covers are a great way to add some style and personality to your ride.
As with any golf cart accessory, be sure to consider what you want out of your seat covers when it comes to function. If you want something durable and easy to clean, then a faux leather material is probably best. If comfort is the name of the game, then cloth or quilted seat covers might give you that plush feeling you're looking for. They even make golf cart seat covers with built-in heaters to keep you warm and toasty on chillier rides.
Ready to Accessorize?
Choosing the right golf cart accessories for your lifestyle isn't always an easy task, but there's no doubt that adding some of these things can make riding in your golf cart a lot safer and more fun. With such a wide array of accessories to meet all levels of safety, function, and style, you're sure to get the custom golf cart you really want!
Read More:
Amazon and the Amazon logo are trademarks of Amazon.com, Inc, or its affiliates.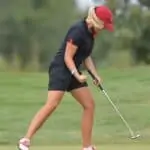 Daisy is the Founder and Editor in Chief of Golfs Hub. She is associated with Golf for more than 20 years. She got the inspiration from her father. She is a very private person & doesn't like to be photographed. She's worked in nearly every job in the golf industry from club fitting to instruction to writing and speaking. Now she is enjoying her retirement from day job... but not from Golf! Daisy lives in southeasternmost part of New York state with her family.