As an Amazon Associate, I earn from qualifying purchases. There is no extra cost to you. Thank you if you use our links; we appreciate it! Learn More.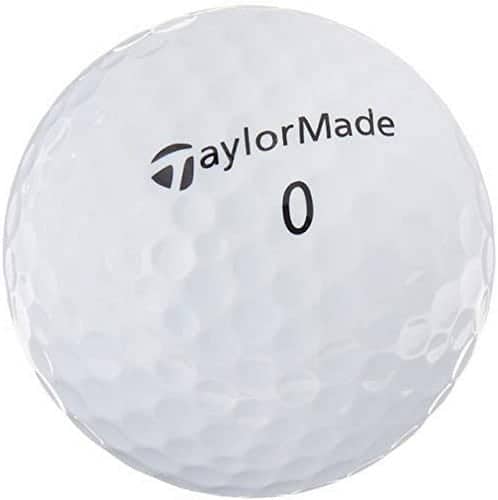 If you are a golfer, doesn't matter pro or amateur, you must have heard the name of TaylorMade. They are a renowned company, famous for making amazing Golf Balls. For years TaylorMade has made Quality Golf Balls that have been favorite to all golfers. Very few can be that gracious at all.
For any golfer, covering a long distance on the field is very important. It depends on the ball as much as it depends on the technique. The perfect ball should add distance but without degrading the performance.
Keeping this in mind, this time TaylorMade has brought Rocketballz golf ball. This one helps to cover a greater distance with softer attributes. It has higher speed as well as sufficient control which makes it an attractive choice for any golfer.
In this Taylormade Rocketballz golf balls review article, we did extensive research on this fantastic two-piece golf ball and found out everything there is to know about the ball before buying.
So, let's get started.
A General Overview of Taylormade RBZ Golf Balls
This particular golf ball is made for all kind of golfer- from amateur to professionals. Those who are thriving to buy high-end ball but fails to do so because of the budget can easily afford this. This ball is tour-validated, a two-piece ball with IOTHANE cover and Rocketballz special REACT core. It also provides long distance without losing the spin resilience.
TaylorMade Rocketballz Golf Balls Review
Specification
One of the most important factors while buying a golf ball is the outer cover which ensures the distance and spin. The outer cover is made of soft IOTHANE (Surlyn) allowing multilayer spin performance.
The outer cover is seamless and has dimples which look effortlessly nice. The construction ensures super speed at any shot. The Rocketballz specialty REACT core allows the golfer to feel soft. The long and effortless driver is definitely worth having. Key features are-
IOTHANE outer cover
2 piece composition
High speed REACT core
360 dimples, seamless, low drag performance
Category
This ball is of premium category which means it is designed for golfers who has a moderate swing speed, around 90 to 99 mph. Just like any other premium category golf balls, it has a multi-layer construction. The outer cover may not be as soft as tour category or value category golf balls but the softness is sufficient as a ball of this price.
Read More: How Does Weather affect Golf Balls Distance & Flight?
Performance
The TM Rocketballz speed golf ball is a 2-piece ball which has both high velocity and softer control character. This can easily be cited as the best 2-piece golf ball for distance. The high speed because of the Speedmantle core, never lets the golfer loosen control or compromise in spinning.
The 360 dimples on the outer cover work aerodynamically to cut through the air. As a mid-level ball, the spin-off irons are not something to complain about. You'll have good control with any kind of club.
Durability
This taylormade golf balls rbz are durable than any other contemporary ball. And this is not something we say, this is the statement of some the satisfied customers. The credit for its durability goes to the soft outer cover made of IOTHANE or the Surlyn. Surlyn is known for its extreme durability. For this reason, these balls do not cut or scuff ensuring unworried longevity.
Read: Best Winter Golf Balls
Affordable
As a mid-level golf ball, there could not be any better ball in this price range. Let's just say this is the BEST 2 PIECE GOLF BALL FOR THE MONEY. With all the features and attributes one can easily call it a stunner. This is the ideal choice for any golfer with a tight budget.
Are TaylorMade Rocketballz Speed Golf Balls Good?
Things We Liked
The quality design ensures high velocity yet super control and spin.
The REACT core is one of the Rocketballz specialty that gives a soft feel.
The 360 dimples on the outer cover are seamless and aerodynamically designed for ease of play.
Premium quality golf ball designed for the handicap golfers.
Mid compression of about 82.
Lasts longer time even after playing for a long time regularly.
Budget-friendly golf ball available for any golfer.
Things We didn't Like
The trajectory may feel a bit low to work.
These balls may bounce and roll off the green.
Frequently Asked Questions
The pack says 12 pack of sleeves, does that mean 36 balls are available?
No, it means you will get 12 balls. It has 3 balls each sleeve with 4 sleeves.
What sizes are available for this golf ball?
Two sized packets are available. 2 dozen or 24 counts and 12 pack.
What is the compression of taylormade golf balls rbz?
As a mid-level golf ball, these balls have moderate compression. Let's say about 82.
What colors are available of these balls?
Only white color is available.
Are the Taylormade Rocketballz speed golf balls customized?
Unfortunately, no. These are not customized. If you want the customized ball, search with the word 'personalized' in the golf ball section.
How long will these balls last?
These balls are excellent in quality and durable for a long time. The outer layer is made of Iothane or Surlyn which keeps the ball away from being cut or scratched. And that makes these ball run for many seasons even after regular use.
What year did TaylorMade RocketBallz come out?
2012
Final Verdict…
To provide you with the most authentic Taylormade RBZ balls review, we have dug the internet and brought out everything you should know. In our experience, we can say, this is, without doubt, the BEST 2 PIECE GOLF BALL 2021 at a mid-range.
It has velocity, control, and spin altogether but comes at a very affordable price. It may not be the softest or the most spinning ball out there but this is definitely worth the price. Taylormade has really outdone most of the contemporary golf balls with the performance and budget-friendly attributes.
Finally, all we can say is you will not be disappointed to use this. Go ahead and give it a try!
Let us know if you have any questions in the comment box below!
Read More
Amazon and the Amazon logo are trademarks of Amazon.com, Inc, or its affiliates.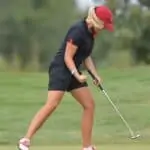 Daisy is the Founder and Editor in Chief of Golfs Hub. She is associated with Golf for more than 20 years. She got the inspiration from her father. She is a very private person & doesn't like to be photographed. She's worked in nearly every job in the golf industry from club fitting to instruction to writing and speaking. Now she is enjoying her retirement from day job... but not from Golf! Daisy lives in southeasternmost part of New York state with her family.