As an Amazon Associate, I earn from qualifying purchases. There is no extra cost to you. Thank you if you use our links; we appreciate it! Learn More.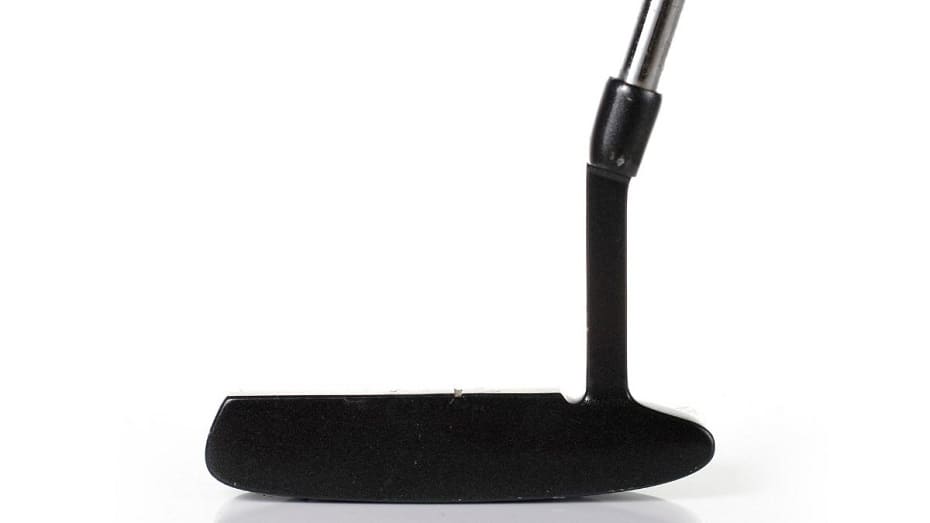 Choosing a new putter takes a lot of considerations and homework. Most golfers, however, overlook the putter's hosel when picking out their putter. Often, this seemingly insignificant neck-to-head connection represents the club's most significant impact on how it swings. Moreover, understanding the differences between hosel designs can help you determine how you approach putting and your stroke styles.
Let's look closely at ten of the most common hosel configurations so that you can start improving your putting today.
Choose The Right Putter Hosel Types
Center Shaft
Many of you may not enjoy the look of a center-shaft hosel, whose shaft connects to the head in the middle. Nevertheless, many also find them to be the easiest to putt. They're straightforward to align, and since their shaft meets the head exactly where you want to hit your putts, they enable you to hit them using a simple pendulum motion. This type usually suits golfers with limited openings and closings in their strikes.
It's worth checking out if you putt straight-back and straight-through. Due to the shaft's location near the center, weight is distributed evenly across the head. It helps maintain a straighter line with the putter throughout the stroke, reducing the clubhead's twisting.
Single Bend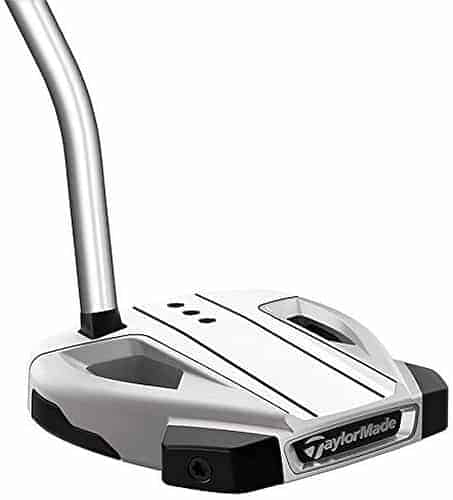 Putter hosels with single bends are pretty much recent developments. Rather than the hosel, it's the shaft that has the bend. Bending the putter head puts it behind the hands (you notice it is offset), and its superiority over the double bend is that it looks cleaner and thus is less likely to draw attention. Straight-back and straight-through strokes are best with these models.
Double Bend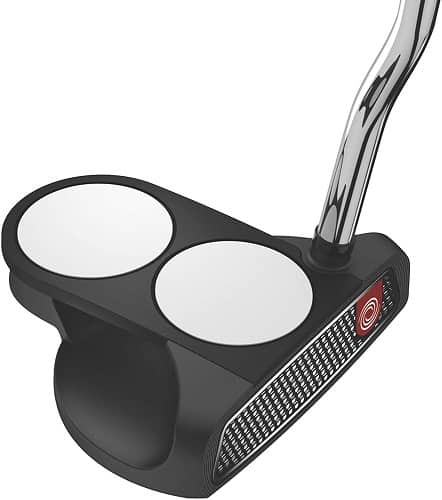 Traditional mallet putter shafts and hosels are set up with double bends. Just like a single bend, it's the shaft that has the curve and not the hosel itself. Double bends help putter designers balance the face, which results in straighter strokes when the head is behind the hands. It is usually more a matter of aesthetics than performance, whether you have a double bend or a single bend.
Plumber-Neck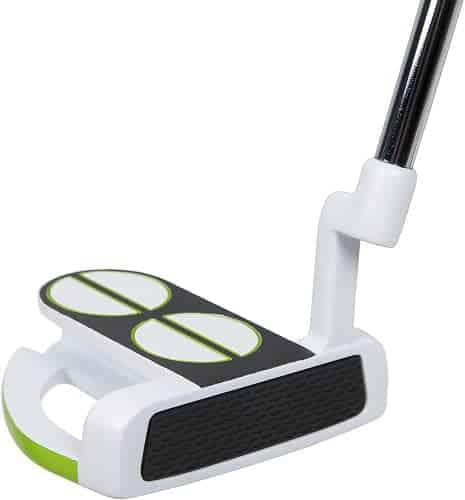 Putter hosels with plumber-necks are the most common among all. With this hosel design, a certain amount of forwarding movement is encouraged while it also gets you a slight offset. Because the putter prompts you to keep your hands in front of the ball, you avoid the chance of wrist injuries. A toe hang putter is most likely to have this type of hosel since it facilitates arc-shaped strokes.
Long-Neck
There's no difference between these hosels and plumber-neck hosels other than their long necks. Long-necks provide a less toe-weighted feel than regular plumber necks, which create a more balanced face. Putting strokes are generally less severe with these hosels.
'L' Neck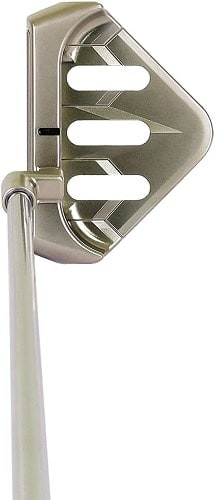 There have been hundreds of thousands of different blade putters made with L-neck hosels over the years; actually, many distinct models have been created with hosels of this design. In most L neck putters, the toe hang is usually higher, making this type of putter more suitable for arcing strokes.
No-Neck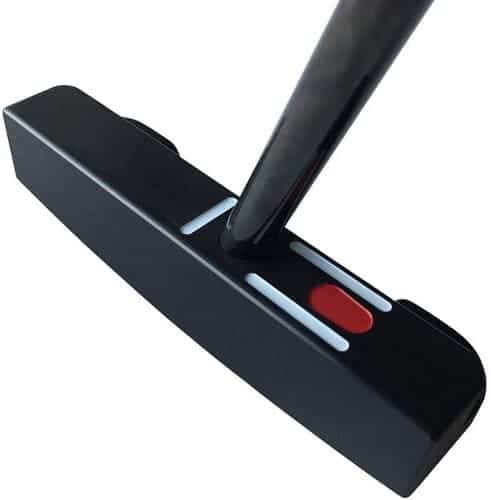 Putter shafts with no neck tend to promote better facial balance. It's another excellent option to consider if you are into aggressive straight-back straight-through putting. Likewise, if you have a more arc stroke, you might want to stay away from these hosels.
Flare-Tip
People who putt with arc strokes often prefer putters with flare-tip hosels. This hosel shape makes the putter's head more toe-down-weighted by altering its weighting. Therefore, you get a facilitated rotation of the putter face during your strokes.
Small Curve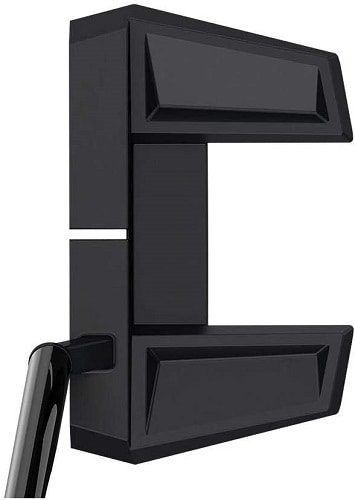 The hosel set-up is classically elegant and well-loved because it allows the eye to follow naturally from the shaft to the head. Hosels with a slight curve usually have a lot of toe hang, which generally means they are better suited for strokes with solid arcs. This kind of flat stick style design has been used by some of the best putters throughout history.
Small Slant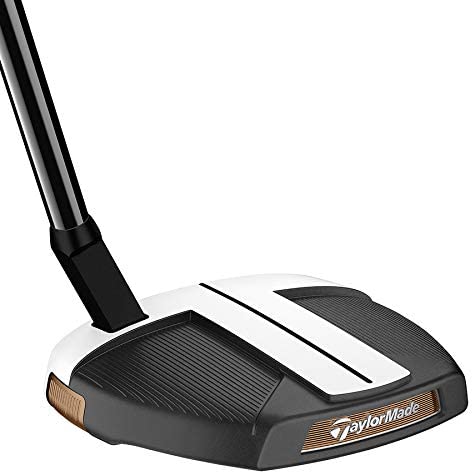 The hosel is vital in helping tour pros to make the transition from blades to mallets and MOIs. Because of the design, both of these putter styles can have a toe hang ( typically, they rely on face balance), allowing for arcing strokes with a more forgiving putt. The offset and toe hang of each design may differ from one model to another.
Frequently Asked Questions (FAQs)
Do putter shafts make a difference?
Sure they do. You can only get in the proper posture when your putter shaft length is correct. Your height, arm length, and posture play a more significant role than your stroke style when determining the correct shaft length.
Does putter shaft matter?
It may seem like the putter shaft types have little to do with your strokes since they don't affect your movement directly. But since body mechanics are essential for posture, it matters to a great extent since it'll depend on your shaft length. In any case, however, the hosel shape has a more significant impact.
What putter shaft do I need?
The choice of putter shafts depends primarily on your personal preference. A shaft should correspond with your height and arm length so you don't have to adjust your body and posture every time you play with it. You should also consider what type of shots you like to play. Take a moment to review our discussion above to find a clearer picture.
Can you put a new shaft on a putter?
Yes, it's possible. You can do it yourself by purchasing a suitable replacement when you have handy tools like a vise, utility knife, heater, and glue, or you may want a professional repairer to do it for you.
Conclusion…
You essentially choose a putter based on which eye appears to you to be your dominant one. And the same holds with the putter hosel types. Selecting the offset and eye dominance is necessary to enable proper alignment. After that, all you need to do is decide which strokes you prefer. That will narrow your selection even more.
You should make use of some trials and errors. Before making any big purchases, we recommend having a professional fit you accordingly.
Read More:
Amazon and the Amazon logo are trademarks of Amazon.com, Inc, or its affiliates.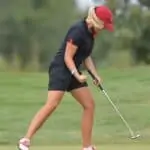 Daisy is the Founder and Editor in Chief of Golfs Hub. She is associated with Golf for more than 20 years. She got the inspiration from her father. She is a very private person & doesn't like to be photographed. She's worked in nearly every job in the golf industry from club fitting to instruction to writing and speaking. Now she is enjoying her retirement from day job... but not from Golf! Daisy lives in southeasternmost part of New York state with her family.