As an Amazon Associate, I earn from qualifying purchases. There is no extra cost to you. Thank you if you use our links; we appreciate it! Learn More.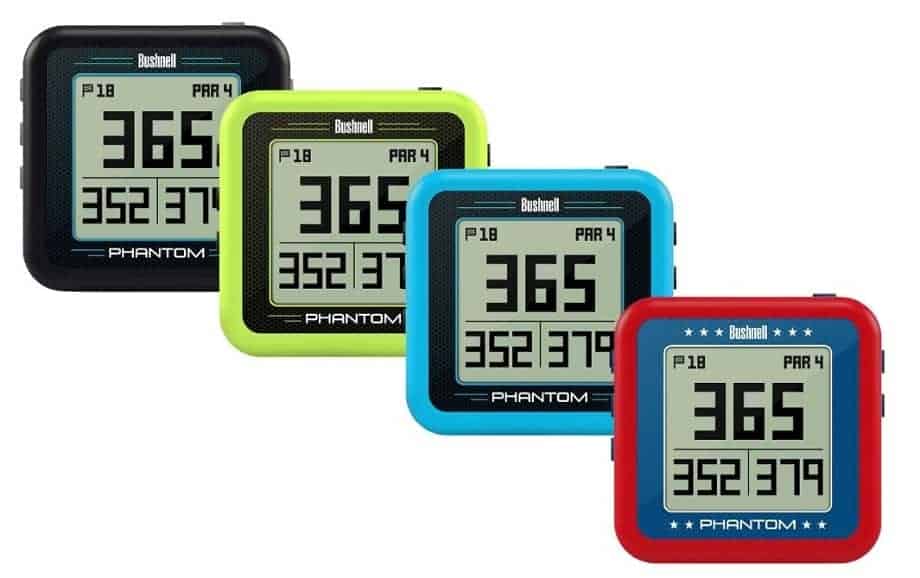 Golf GPS was not permitted for commercial usage till 2000 when US president Bill Clinton first allowed the usage of it. Since then, golf GPS started to become a familiar device for the golfers. Especially those who are just starting or amateurs. It is particularly useful to figure out the yardages and your locations with pinpoint accuracy. The Bushnell golf phantom GPS is considered as one of the best golf gps rangefinder because of the addition of the all the latest golf GPS features.
It has a high powered magnet that can be attached to belt easily. You can also attach it to a golf cart or any iron surface. Its system also has Bluetooth technology so that you can control it through your phone with Bushnell golf app. It is a convenient feature that will keep the golfer updated about his locations and obstacles all the time.
Are you intrigued yet?
Well, then let's explore this Bushnell Phantom Golf GPS Reviews to find out more about the Bushnell phantom golf GPS unit.
First Impression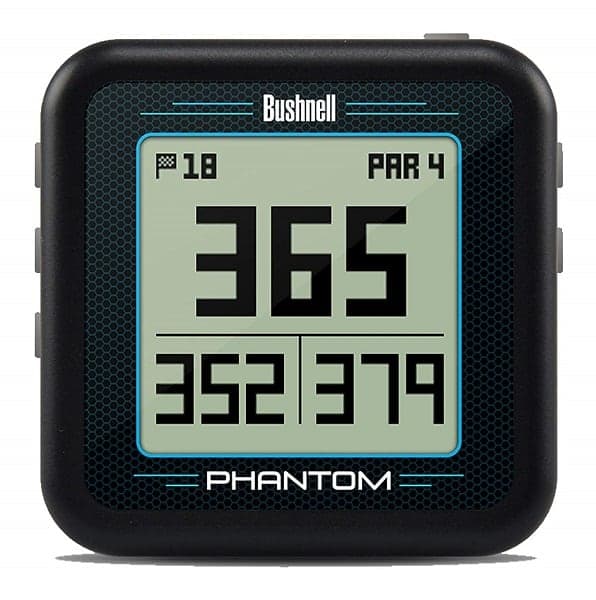 The ease of set up is something that will catch your attention right off the bat as its something that can impress anyone. You will get 36000 preloaded courses. That too without paying any membership fees after setting up the GPS.
It also gives whole layouts and 3d flyover distances as well for you. You can easily find Bushnell phantom golf GPS courses list after you connect the device through the phone app. For this one particular feature, It is considered as one of the Best Value Golf GPS Rangefinder in many Bushnell Phantom golf GPS Review by the users.
This GPS has a lot of endurance and reliability to offer to the golfers. You can effortlessly get the critical distance information that is going to help you in every step of golf. It has even more amazing features. Here are some of them that might interest you to take the right decision for you.
Read about TecTecTec ULT-g GPS Watch
Bushnell Phantom Golf GPS Reviews

Battery Life
The first concern for any golfer may have about his golf GPS is its battery life and how long that's going to last. Golfers do not like to be rushed in the playground so the battery life should be longer and something that can properly support a golfer.
It has a battery life that can last for almost ten hours straight. You can easily play around two without plugging it in for a charge. Charging the GPS is also easy as it only takes four hours when it's done through a USB charging cable.
The Bushnell golf GPS is designed with a screen of a calculator which can be seen attached to GPS. It is an innovative idea that also saves a significant amount of battery life. It ensures you can be playing on the ground without any disturbance.
Bluetooth Technology
The Bluetooth technology works in sync with its own Bushnell golf app. It keeps golfers updated about courses. The Bluetooth and bite technology together work effectively to make the GPS stand out in the crowd. Bushnell phantom golf GPS manual has quite a lot of information that you may find useful.
Easy to Use Interface
The user interface of the Bushnell phantom golf GPS initially requires a little bit of effort from users. But once you have a bit of experience, it's going to become quite more straightforward. The GPS is packed with sophisticated technology, so if you are someone who is not even very fond of tech, you too will find it appealing.
But if you are into tech, you will appreciate all the effort and features put through it. You might get a bit overwhelmed and confused with Thirty-six thousand preloaded courses initially. But if you are on the right track, it will show you everything in front or back quite accurately. What you need to do is to keep your phone far and take the golf GPS seriously.
Read: Which one should I choose: garmin approach s20 or s40 or s60?
Preloaded with courses
The preloaded courses are the single best advantage for any golfers out there. There are 36000 courses from more than 30 countries for better usage for this device and the golfer. It is entirely free of charge and subscription which is rare for other devices like this. All you need to set the right course and start playing.
Auto Course Recognition
The auto course recognition is useful for its users. It can recognize the place where you have played last time in a course by itself. You do not have to look for the course you were last time from the 36000 courses as Bushnell phantom golf GPS will start looking automatically.
BITE Magnetic Mount Technology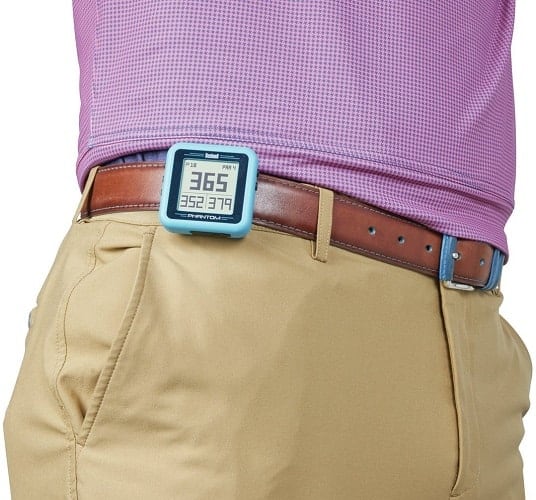 There is a high powered magnet system included to attach to belts. You can keep it with your golf cart or any iron surface without any fear of losing it. It will prevent from losing the small device while you are concentrated in golf playing.
Clip Holder
The clip holder of the golf GPs helps you to attach the device to your bag or belt. It makes playing the game more comfortable for you. As you do not have to worry about losing it anymore.
You won't even have a chance of leaving it somewhere if you are playing quite mindfully as it will be with you the whole time. Bushnell phantom GPS unit makes a perfect GPS with everything you need in Golf GPS.
Bushnell Phantom App Features
Wireless Course Updates Via App
3D Flyovers with Distances
Hole Layouts with Distances
Physical Dimension & Weight
The exact dimension or measurement of the golf GPS from Bushnell is 2.3 inches by 2.3 inches by 0.7 inches. Its weight 4 ounces only, so you won't even feel its weight when carrying it. Overall it has ideal size for golf GPS, and it is quite lightweight as well.
Accuracy & Performance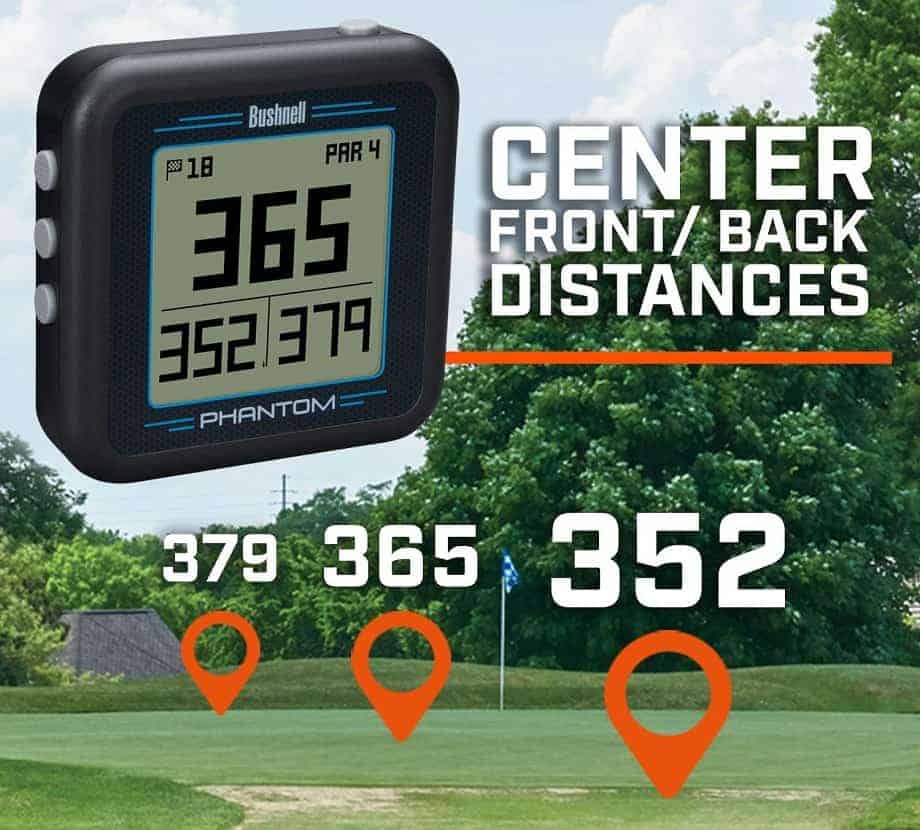 The Bushnell phantom golf GPS has no comparison to other golf GPS devices when considering efficiency and performance. Most of its users love it for the accurate data that it provides them. Critical data like shot distance and other necessary things that need to be more specific can help understand the game a lot better.
Many Bushnell Phantom GPS Reviews particularly mentioned this last shot distance. Its accuracy is quite useful for the golfers.
Warranty
Bushnell gives two years of limited warranty against any manufacturers' defect. So you can directly contact them if you find any issues.
USGA Permission
USGA is United States Golf Association who decides what is allowed in golf. They have permitted the players to use it as it's considered tournament legal.
Compare with Similar Items
Preview
Title
Bushnell Phantom Golf GPS, Blue/Gray
Golf Buddy Voice 2 Talking GPS Rangefinder, Long Lasting Battery Golf Distance Range Finder, Preloaded with 40,000 Worldwide Courses, Easy-to-use Golf Navigation for Hat (Voice 2_Blue)
Izzo Golf Swami 5000 Golf GPS Rangefinder
Battery Type
1 Lithium Polymer battery
Preview
Title
Bushnell Phantom Golf GPS, Blue/Gray
Preview
Title
Golf Buddy Voice 2 Talking GPS Rangefinder, Long Lasting Battery Golf Distance Range Finder, Preloaded with 40,000 Worldwide Courses, Easy-to-use Golf Navigation for Hat (Voice 2_Blue)
Preview
Title
Izzo Golf Swami 5000 Golf GPS Rangefinder
Battery Type
1 Lithium Polymer battery
Pros & Cons of Bushnell Golf Phantom GPS
What We Liked
This Bite Magnetic Mount Technology made it easy to attach it with any metal objects.
Clip holder help to attach it with anywhere in your body or bag.
Easy to use interface.
Easy to read front, back, center distance.
3D Flyovers & Hole layouts with distances.
Bluetooth technology provides wireless course updates.
Up to 4 hazard distances per hole.
App & Battery included with purchase.
Auto Course Recognition.
36000+ Preloaded Course.
Cheap
Water-resistant.
What We Didn't Like
Not Sturdy
Defective units
Cheap quality Plastic cover
Few People complains that the magnet wears off after 1 or 2 months.
It's not Waterproof.
Targeted Users
The Bushnell Phantom Golf GPS is made primarily for professional golfers. Purchasing one of this GPS will not only enhance your pleasure of playing in the course, but it will also help with your game management. Golf GPS can show the essential distance to the green or layup and other targets.
So if you are starting as a golfer, it can certainly help you to up your game even more. You will instantly know how far you can hit your clubs. It gives you an important feedback every time so that you can do better next time.
FAQs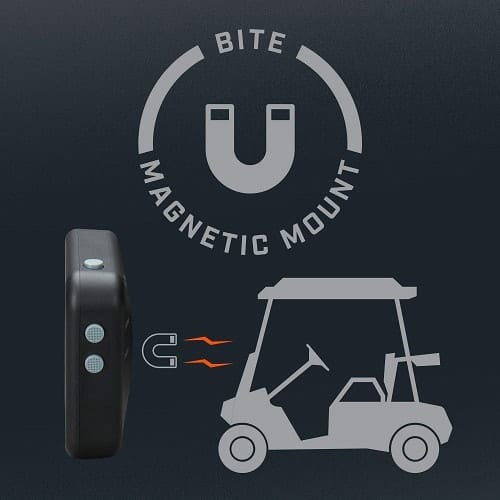 1) Is this water resistant?
Yes, it is water resistant but not waterproof. So It can thrive well in the rain but do not take it to swim.
2) How do you charge it?
You can use your phone charger to quickly charge the Bushnell Phantom golf GPS. Any android charger will work just fine.
3) Is the battery replaceable?
No, it's not replaceable.
4) Does it come with a charger?
Yes, it comes with a wire to charge just like you do charging for a phone.
5) What is included with the purchase?
Well, here are the things you are going to get – there will be A magnetic clip and a charging cord.
6) Is the Bushnell GPS Accurate?
Yes, it pretty much gives a reasonably accurate reading for most of the time.
7) How long will the Battery Last?
The battery will last for ten hours once you charge it fully for a single time.
8) Are there any User Fees, Memberships, or Subscriptions?
Bushnell does not require any fee, membership, or subscriptions at all. You will get access to Bushnell golf app with every purchase of any Bushnell device.
9) How accurate is Bushnell Phantom?
We compared it with many other GPS along with Bushnell pro X2 rangefinder. And we found it very accurate.
10) How does the Bushnell phantom work?
It has two side buttons to track the distance from the shot to hole. After your shot before walking to the hole, just press the buttons to track the distance.
11) Is Bushnell Phantom waterproof?
No, it is water-resistant, not waterproof.
12) How long does it take to charge Bushnell Phantom?
Around 4 hours.
13) How do I update my Bushnell GPS?
Go to the top of the 'MY DEVICE' page, select 'UPDATE GOLF COURSE', Then type the name on the search bar and select your desired course from the dropdown list.
14) How do I reset my Bushnell Phantom GPS?
First, press and hold onto the down button and then press the power button once. After screen goes off you can let go both of the buttons.
It is far better than other gps or mobile app. It will always five you accurate distance from your ball to hole. So, you will get exact scoring & tracking data.
16) How well does the auto course recognition work?
Very accurate and shows multiple options if available. But prioritize your present course and ask permission to show the other courses info near you.
17) Does it recalculate quickly?
Yes, and it is accurate too!
18) Is the screen easy to read?
Yes, it is very easy to read. But there are some complains about screen freezing up.
19) How is the battery life?
It's battery life is 10 hours. It is supposed to last two rounds. But it depends on the playing speed.
Final Verdict…
The quality of the shot mostly depends on knowing the accurate information about the game. Bushnell phantom GPS is well ahead of any other golf GPS device that is available right now in this price range. It will ensure you get most of the necessary information in every shot that you take. It is one of the most advanced GPS that can show player yardages from anywhere to the center of the green.
So are you are looking for something that can accurately pin all the reading for you to take the best shot each time? Then this GPS is the best golf GPS you are likely to find.
Read More
Amazon and the Amazon logo are trademarks of Amazon.com, Inc, or its affiliates.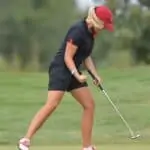 Daisy is the Founder and Editor in Chief of Golfs Hub. She is associated with Golf for more than 20 years. She got the inspiration from her father. She is a very private person & doesn't like to be photographed. She's worked in nearly every job in the golf industry from club fitting to instruction to writing and speaking. Now she is enjoying her retirement from day job... but not from Golf! Daisy lives in southeasternmost part of New York state with her family.