As an Amazon Associate, I earn from qualifying purchases. There is no extra cost to you. Thank you if you use our links; we appreciate it! Learn More.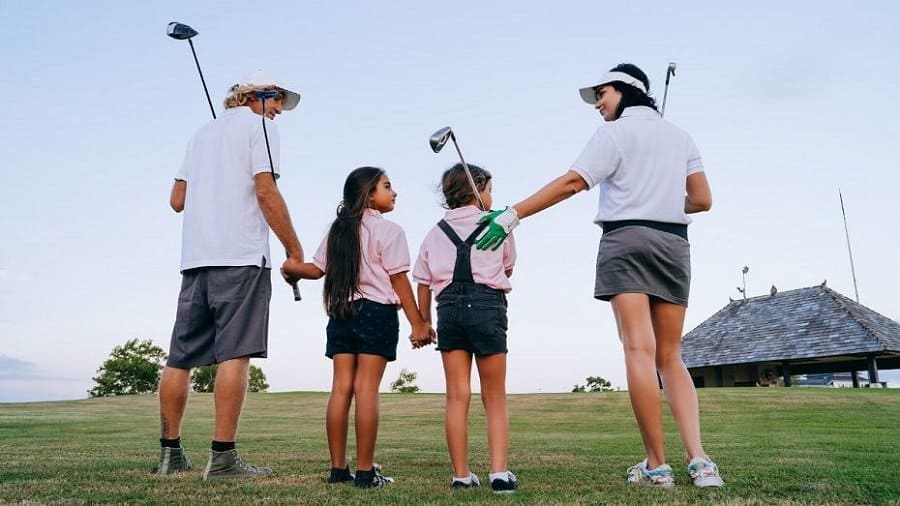 To be clear- we are not encouraging betting or gambling! But recently we visited Massachusetts on a golf trip with some friends and discovered that- betting is an added bonus for the golfers there.
So, we decided to provide you with some necessary info with our gude to betting on Golf in Massachusetts during your golf tour there.
In Massachusetts, this golf betting adds an extra element of fun to the game. This straightforward and practical guide provides everything you need to know about golf betting, from understanding the basics to exploring strategies for success. The course may not be predictable, but your preparation can be.
Are you a golf enthusiast planning a trip to Massachusetts?
Are you also intrigued by the thrill of sports betting?
If you answered "yes" to both questions, you're in for an exciting journey!
Welcome to our blog, where we combine your passion for the sport with the exhilaration of betting on your favorite players. Whether you're a seasoned bettor or just dipping your toes into the world of gambling, this comprehensive guide will equip you with the knowledge and strategies to make your golf tour an unforgettable experience.
From understanding the basics of golf betting to exploring the best tournaments for wagering, we've got you covered. So, tee off with us as we explore the ins and outs of golf betting in the beautiful state of Massachusetts.
Get ready to hit the fairways, cheer for your top picks, and enjoy a golf tour like never before!
Understanding Golf Betting
Golf betting can be seen as an intriguing activity that requires an understanding of the game, awareness of the players and a strategy. This ensures that your participation is as productive as possible.
Types of Bets
There are several types of bets that one can place in golf. A few common ones include betting on the tournament winner, betting on the top 10 finishers, or betting on whether a particular golfer will make the cut.
Outright Bets: Outright bets are the most common and straightforward type of golf bet. Here, you bet on the golfer you believe will win the entire tournament. Odds are assigned to each player based on their perceived chances of winning. For instance, if you place an outright bet on a less-favored golfer and they win, you stand to enjoy substantial returns.
Match-Up Bets: Match-up bets focus on pitting two golfers against each other in a head-to-head contest within the tournament. You bet on which of the two players will perform better relative to the other. It doesn't matter if they win the tournament; their individual performance in the match-up is all that counts.
Prop Bets (Specials): Prop bets, short for proposition bets, offer a wide array of fun and intriguing betting options beyond the tournament's outcome. You can bet on various specific events or occurrences during the tournament. For example, you might bet on whether a golfer will achieve a hole-in-one or who will have the longest drive in a particular round.
Over/Under Bets: Over/Under bets focus on predicting whether a player's performance will surpass or fall short of a specific value set by the sportsbook. For example, you might bet on whether a golfer will finish the tournament with a score over or under a given number of strokes.
Sportsbook Selection
Choosing a suitable sportsbook is a vital part of golf betting. It's advisable to consider factors such as the odds offered, the reputation of the sportsbook, and the ease of use of their platform.
Making the Best Choice
The selection of a sportsbook should be made with caution and careful consideration. A multitude of options can be found online, and each presents its own strengths and limitations.
Betting Tips
Adopting a well-thought-out betting strategy can be beneficial. Familiarity with the players, the course, recent form, and historical data can all play a part in shaping your betting decisions.
Be Prepared
Preparation plays an important role in betting. The more information one has, the better the decision-making process becomes. This can lead to more successful outcomes. The key to successful betting lies in patience and consistent learning. Remember, the objective is not just about winning but enjoying the process as well. Lastly, keep on a lookout for bonuses and promotions. For example, the Massachusetts sportsbook promos can enhance your golf betting journey, providing an added benefit to your participation.
Familiarize Yourself with The Game
Having a solid understanding of golf as a sport, its rules, and the format of the tournaments is essential. This foundation can have a direct impact on your betting decisions. Golf is more than just hitting a ball; understanding the nuances can offer significant insights when it comes to betting.
Understanding Odds
In golf betting, understanding how odds work is very important. Odds represent the likelihood of an event occurring and the potential payout associated with a winning bet. The lower the odds, the more likely the event is to happen. Conversely, higher odds indicate a less likely outcome. A comprehensive understanding of odds can help you make more informed decisions when placing bets.
Here's how odds work in golf betting:
Fractional Odds: Fractional odds are commonly used in golf betting. They are presented as fractions, such as 3/1 or 7/2. The first number represents the potential profit you can make for every unit wagered, and the second number is the amount you need to bet to make that profit. For instance, with odds of 3/1, a $10 bet could yield a $30 profit if your bet wins.
Decimal Odds: Decimal odds are another popular format, especially in online betting platforms. They represent the total potential return, including both the profit and the original stake. For instance, if a golfer has odds of 4.00, a $10 bet would result in a total return of $40 if the bet wins.
American Odds: American odds are typically used in the United States. Positive odds, such as +400, indicate the potential profit on a $100 bet. Negative odds, like -250, indicate the amount you need to bet to win $100.
It's essential to compare odds from different sportsbooks to ensure you're getting the best value for your bets. Understanding odds also allows you to assess the perceived likelihood of a golfer winning, helping you make informed betting decisions.
The Impact of Weather
Weather conditions play a pivotal role in golf. A change in weather can significantly impact the performance of the players and the outcome of the game. This aspect, often overlooked by new bettors, can be a game-changer when it comes to placing successful bets.
Staying Informed
Staying updated about the latest news, player injuries, and tournament schedules is of great importance in golf betting. The more informed you are, the better your chances of making successful bets. It's advisable to follow trustworthy sports news platforms to stay updated.
Responsible Betting
While betting can be fun and potentially profitable, it's important to remember the significance of betting responsibly. Set a budget for your betting activities and stick to it. It's also wise to avoid impulsive decisions and, instead, make calculated and informed bets. Responsible betting not only enhances your overall betting journey but also ensures it remains a fun and enjoyable activity.
Analysis of Player Performance
In-depth analysis of player performance forms a fundamental part of golf betting. Researching players' past performances, their strengths and weaknesses, and how they perform under different conditions can aid in making more informed bets. Remember, each player is unique, and understanding these differences can be beneficial.
The Influence of Course Layout
The layout of a golf course can greatly influence a player's performance. Some players may perform better on certain courses due to their playing style or past experiences. Understanding the course and how it may favor or disadvantage certain players can be a critical factor in your betting strategy.
The Importance of Patience
Patience is a virtue that plays an important role in golf betting. Rushing into placing bets without proper analysis or information can lead to losses. Golf tournaments last several days, and the situation can change rapidly. Therefore, it is often better to take your time, analyze the situation thoroughly, and then place your bets accordingly.
The Growing Popularity of Golf Betting: The Rise of Betting on Golf in Massachusetts
Exploring the Rise of Golf Betting
The world of sports betting has expanded significantly, encompassing various sports, and golf has emerged as a prominent player in this domain. What once may have been an overlooked opportunity has evolved into a dynamic and engaging aspect of the golfing world.
Gone are the days when spectators were mere observers, watching players showcase their skills. Now, they actively participate in the game, placing wagers on their favorite golfers, turning each swing into a moment of anticipation. The rise of golf betting has added a fresh layer of excitement, making each tournament an adrenaline-fueled experience.
Factors Contributing to the Increased Interest in Golf Betting
Accessibility and Technology: The advent of online platforms and mobile betting apps has revolutionized the way people engage with golf betting. With a few taps on their smartphones, golf enthusiasts can now place bets conveniently from the comfort of their homes or while following the action at the golf course. This accessibility has drawn in a broader audience, including those who may not have been familiar with traditional betting methods.
Variety of Betting Options: Betting on golf offers an array of options beyond the conventional win/lose scenario. From predicting the tournament winner to betting on head-to-head matchups between players or even placing prop bets on specific shots or outcomes, there is an option to cater to every betting preference. This diverse range of betting opportunities enhances the overall appeal and keeps bettors engaged throughout the tournament.
Data and Analytics: In the age of information, golf enthusiasts now have access to a wealth of statistics, analytics, and expert insights. This vast pool of data enables bettors to make well-informed decisions, analyzing players' past performance, course suitability, and other critical factors that influence the game's outcome. The integration of data-driven approaches into betting strategies has elevated the overall betting experience.
Thrill of the Unknown: Golf is a sport that can spring surprises at any moment. Unexpected shots, stunning comebacks, and underdog triumphs inject an element of unpredictability that keeps bettors on the edge of their seats. The allure of witnessing a dark horse rise to victory adds a thrilling dimension to golf betting that sets it apart from other sports.
Community and Social Aspect: Betting on golf has fostered a sense of camaraderie among enthusiasts. Online forums, social media groups, and discussions surrounding golf betting have created a community where individuals can share their insights, predictions, and experiences. This sense of belonging enhances the enjoyment of betting and creates a shared passion for the sport.
Golf Betting in Massachusetts has evolved into a vibrant and popular form of gambling, attracting enthusiasts from all walks of life. The perfect amalgamation of technology, variety, data-driven insights, and the thrill of the unknown has propelled golf betting into the limelight. As the golfing world continues to evolve, it is evident that betting on this exquisite sport will continue to thrive, adding a touch of excitement and anticipation to every swing of the club.
Legal Status of Sports Betting in Massachusetts
Overview of the Current Legal Landscape for Sports Betting
In recent years, the landscape of sports betting in the United States has undergone significant changes. Following the Supreme Court's ruling in 2018, individual states were given the authority to legalize sports betting. However, the legal status of sports betting in Massachusetts remains a work in progress. As of now, sports betting, including betting on golf, is not fully legalized in the state.
Efforts to Legalize Sports Betting in the State
Despite the current restrictions, there have been efforts to legalize sports betting in Massachusetts. Lawmakers and proponents of sports betting have been advocating for the passage of legislation to bring regulated betting to the state. These efforts aim to establish a framework that would provide a safe and controlled environment for sports betting activities, including betting on golf.
Licensing and Registration Requirements
Understanding the Process for Obtaining Licenses to Operate a Betting Facility
Should Massachusetts move forward with legalizing sports betting, the state would likely establish a licensing system for operators looking to run betting facilities. Licensing requirements would include stringent background checks, financial viability assessments, and adherence to strict regulations to ensure the integrity of the betting operations.
Requirements for Individuals Placing Bets
For individuals interested in placing bets on golf or any other sport, age verification and registration might be necessary. Online betting platforms may require users to create accounts and provide valid identification to ensure compliance with legal gambling age requirements.
Responsible Gambling Measures
Initiatives and Programs to Promote Responsible Gambling
Recognizing the importance of responsible gambling practices, Massachusetts is likely to implement initiatives and programs aimed at educating the public about responsible betting habits. These initiatives could include information campaigns, resources for identifying signs of problem gambling, and measures to prevent underage betting.
How to Recognize and Address Gambling Addiction?
In the event of legalizing sports betting, Massachusetts would prioritize providing resources and support for individuals struggling with gambling addiction. This might involve partnerships with addiction counseling services, helplines, and treatment programs designed to assist those facing gambling-related challenges.
It is essential to understand the current legal landscape and potential future developments in sports betting regulations. As the state progresses in its efforts to establish a regulated framework for sports betting, consumer protection and responsible gambling will be at the forefront of considerations. With responsible practices in place, betting on golf can become an enjoyable and safe experience, adding to the thrill of the sport for enthusiasts across Massachusetts.
Golf Tournaments and Events for Betting: Exploring Exciting Opportunities in Massachusetts
For golf enthusiasts with a penchant for betting, Massachusetts offers a rich tapestry of opportunities to place wagers on some of the most thrilling tournaments and events in the sport. From the prestigious PGA Tour events to local amateur competitions, betting on golf can add a new layer of excitement to your golfing experience.
PGA Tour Events in Massachusetts
Highlighting Major PGA Tour Events Held in the State
Massachusetts boasts some of the most prestigious PGA Tour events, attracting top-tier professional golfers from around the world. The historic TPC Boston, a championship-caliber golf course, hosts the FedEx Cup playoff event, the Northern Trust. This tournament is part of the thrilling end-of-season playoffs, where the best players compete for the coveted FedEx Cup title.
Another prominent event in Massachusetts is the Travelers Championship, held at the TPC River Highlands in nearby Connecticut. While not directly in Massachusetts, it draws a significant golfing audience from the state due to its proximity.
Best Opportunities for Betting During Local Tournaments
When it comes to local tournaments, keeping an eye on the Korn Ferry Tour events held in Massachusetts can provide exciting betting opportunities. The Korn Ferry Tour serves as a stepping stone for up-and-coming professional golfers striving to earn their PGA Tour cards. Betting on these events can be particularly enticing, as emerging talents often deliver unexpected performances.
Other Golf Events in Massachusetts
Showcasing Amateur and Local Golf Tournaments Suitable for Betting
Beyond the professional circuits, Massachusetts is home to numerous amateur and local golf tournaments that offer a unique betting experience. These events often showcase the talent of skilled amateur golfers who could make significant breakthroughs in their careers.
The Massachusetts Amateur Championship, conducted by the Massachusetts Golf Association (MGA), is one such event that garners attention from the state's golfing community. Betting on these local championships can bring a sense of pride and excitement, especially when supporting hometown favorites.
How to Research and Gather Information About Smaller Events?
When delving into betting on smaller golf events, gathering relevant information becomes crucial. To make informed betting decisions, consider the following strategies:
Player Analysis: Research the form and track records of golfers participating in the event. Analyzing their recent performances and familiarity with the course can provide valuable insights.
Course Knowledge: Understand the layout and characteristics of the golf course hosting the event. Some players excel on specific types of courses, so course knowledge can be a deciding factor in your bets.
Local Expert Opinions: Seek out opinions from local golf experts, commentators, and enthusiasts. Their firsthand knowledge of the players and courses can be valuable in shaping your betting strategies.
Factors to Consider
Golf, with its unpredictable nature and numerous variables, requires a careful evaluation of various factors to maximize your betting strategy. In this guide, we'll delve into the key factors to consider when betting on golf, equipping you with valuable insights and strategies to elevate your betting experience.
Golf Course Analysis
How the Golf Course Affects Player Performance?
The golf course itself plays a vital role in influencing player performance. Factors such as course layout, length, greens' speed, and the presence of hazards can significantly impact a golfer's game. Some players thrive on courses with long fairways and open layouts, while others excel on tighter courses that demand accuracy and precision. Understanding how the course characteristics align with a player's strengths and weaknesses is crucial in predicting their performance.
Identifying Courses That Favor Certain Players
Certain golfers have a proven track record of success on specific types of courses. For instance, a player with a strong driving game might excel on courses with expansive fairways that allow them to unleash powerful drives. Researching the historical performance of players on different courses can help identify those who have a competitive edge on specific terrains.
Player Form and Stats
Analyzing Player Statistics and Form Leading Up to the Tournament
A golfer's recent form and performance leading up to a tournament can provide valuable insights into their current state of play. Pay attention to factors such as recent tournament results, consistency in performance, and scoring averages. A golfer who has been consistently finishing in the top rankings is likely to carry that momentum into the upcoming event.
Determining the Key Indicators of Player Performance
Identifying the key statistics that correlate with success is essential in assessing a golfer's potential performance. Stats such as driving accuracy, greens in regulation, putting average, and strokes gained provide valuable data to gauge a player's overall game. Comparing these statistics with historical performance can offer a more comprehensive understanding of a player's strengths and weaknesses.
Weather and Course Conditions
How Weather Impacts Player Performance and Betting Strategies?
Weather conditions can be a game-changer in golf, influencing ball flight, spin, and control. Wind, rain, and extreme temperatures can challenge even the most seasoned players. Understanding how certain weather conditions might favor or hinder specific golfers can help refine your betting decisions.
Strategies for Adjusting Bets Based on Course Conditions
Adapting your betting strategy based on changing weather and course conditions is essential for success. Consider how different players handle adverse weather and how it might affect their performance. By factoring in weather forecasts and adjusting your bets accordingly, you can gain a competitive edge in your golf betting endeavors.
Injuries and Player Withdrawals
Dealing with Uncertainties of Player Injuries and Withdrawals
Injuries and player withdrawals are inherent uncertainties in sports, including golf. Stay informed about player health updates and be prepared to adjust your bets in case of last-minute changes. While injuries can disrupt a player's performance, they can also create opportunities for underdogs to shine.
Effect of Player Changes on Betting Odds
Player injuries and withdrawals can impact betting odds, leading to potential shifts in the betting market. Keeping a close eye on such developments can help you identify value bets and capitalize on favorable odds.
Advanced Golf Betting Strategies
Hedging and Betting Exchanges
Using Hedging Techniques to Minimize Losses and Lock-in Profits
Hedging is a strategic approach that involves placing additional bets to offset potential losses or secure profits. In golf betting, hedging can be particularly valuable during multi-round tournaments where player performance may fluctuate. For instance, if you bet on a golfer to win the tournament outright, but they perform exceptionally well in the early rounds, you may choose to place a hedging bet on another golfer to win, reducing your potential losses if your initial pick doesn't maintain their lead.
Understanding Betting Exchanges for Better Odds
Betting exchanges offer a unique alternative to traditional sportsbooks, allowing bettors to bet against each other rather than the bookmaker. This opens up the opportunity for better odds, as you can set your own odds or take odds offered by other bettors. Betting exchanges also enable in-play betting, providing an avenue for live betting during golf tournaments.
Bankroll Management
Setting Up and Maintaining a Betting Bankroll for Long-Term Success
Effective bankroll management is essential for long-term success in golf betting. Establishing a betting bankroll involves setting aside a specific amount of money dedicated solely to betting activities. This ensures that your betting funds are separate from your everyday finances and that you are not risking money that you cannot afford to lose. By managing your bankroll wisely, you can enjoy sustained betting action and avoid financial strain.
Strategies for Managing Risk and Avoiding Over-Betting
Conservative bankroll management strategies can protect you from significant losses. One approach is the "Kelly Criterion," which involves betting a percentage of your bankroll based on the perceived edge in a bet. Additionally, avoiding over-betting, chasing losses, or increasing bet sizes impulsively can safeguard your bankroll and preserve your betting capital.
Prop Betting in Golf
Exploring Prop Betting Options Unique to Golf
Prop betting, short for proposition betting, allows you to bet on specific events or outcomes within a golf tournament. Golf presents a myriad of prop betting opportunities, ranging from predicting a player's performance on specific holes to betting on hole-in-ones or even the color of a player's shirt during a round. These creative betting options add an exciting dimension to your golf betting experience.
Tips for Finding Valuable Prop Bets
When exploring prop bets, research and knowledge are key. Stay informed about player form, course statistics, and recent performances to make informed decisions. Analyzing historical data and trends can also provide valuable insights into prop bets with favorable odds.
Live Betting on Golf
Advantages and Challenges of Live Betting During Golf Tournaments
Live betting, also known as in-play betting, allows you to place bets during the course of a golf tournament as events unfold. This dynamic form of betting provides unique advantages, such as the ability to adjust your bets based on real-time player performances and course conditions. However, it also requires quick decision-making and a keen eye on the tournament proceedings.
Strategies for Successful Live Betting
To excel in live betting on golf, keep a close watch on the tournament broadcast or live updates. Observe how players adapt to changing conditions and identify potential opportunities for value bets. Patience and quick execution are essential in this fast-paced betting environment.
Frequently Asked Questions (FAQs)
Is golf betting legal in Massachusetts?
As of 2023, the legal status of sports betting, including golf betting, in Massachusetts is still being discussed and debated. While some states have already legalized sports betting, Massachusetts is yet to pass specific legislation to fully regulate the activity. It's essential to stay informed about any updates or changes in the state's sports betting laws to ensure compliance with the regulations.
How do I place bets on golf tournaments?
Placing bets on golf tournaments can be done through various avenues. Traditional sportsbooks offer betting options for major golf events, allowing you to bet on tournament winners, head-to-head matchups, and more. Additionally, online betting platforms and mobile apps provide a convenient way to place bets from the comfort of your home or while on the go.
What are the different types of golf bets I can make?
Golf betting offers a diverse range of bet types. Some common options include outright bets on tournament winners, match-up bets between two players, prop bets on specific events or occurrences, over/under bets on player performance, and live betting during tournaments.
Can I bet on international golf events from Massachusetts?
Yes, online betting platforms often provide opportunities to bet on international golf events from Massachusetts. These platforms cover various golf tournaments worldwide, allowing you to wager on international players and competitions.
How are odds calculated in golf betting?
Odds in golf betting are determined based on various factors, including player performance, past tournament results, course characteristics, and betting trends. Bookmakers and betting exchanges use complex algorithms and statistical analysis to set odds that reflect the perceived likelihood of different outcomes.
Are there any resources for tracking golfer statistics?
Yes, several resources are available to track golfer statistics and performance. Golf websites, sports analytics platforms, and official tour websites provide comprehensive data on player statistics, recent form, and historical performance, empowering bettors with valuable insights for informed decision-making.
What should I consider when betting on an underdog golfer?
When betting on an underdog golfer, consider their recent form, course suitability, and any factors that might give them an edge in the tournament. Underdogs can present value betting opportunities, especially if they have a history of outperforming expectations or excel in specific playing conditions.
How can I prevent or address gambling addiction?
Responsible gambling practices are essential in preventing and addressing gambling addiction. Set a budget for your betting activities and avoid chasing losses. If you suspect a gambling problem, seek support from helplines, counseling services, or organizations dedicated to responsible gambling.
Is online golf betting safe and secure?
Online golf betting can be safe and secure when done through reputable and licensed betting platforms. Ensure you use trusted websites or apps with robust security measures to protect your personal and financial information.
What are some popular betting strategies used by experienced gamblers?
Experienced gamblers often employ various strategies, such as hedging to minimize losses and lock-in profits, prop betting to explore unique opportunities, and live betting to adapt to changing tournament dynamics. Bankroll management, statistical analysis, and thorough research also play crucial roles in their betting success.
The Bottom Line…
In closing, golf betting in Massachusetts offers an opportunity for sports enthusiasts to engage in an activity that combines their passion for the sport with the potential for monetary gain. This guide has provided you with an overview of the key aspects to consider when venturing into this activity. Remember, the goal isn't solely about winning but about enjoying the process and making informed decisions along the way.
This gide serves as your comprehensive roadmap to unlocking the excitement and potential rewards of betting on golf in the captivating state of Massachusetts. As you embark on your golf tour, armed with knowledge of the legal landscape, various betting strategies, and factors to consider, you can now approach golf betting with confidence and enthusiasm.
Understanding the different types of golf bets, leveraging advanced betting techniques, and exploring prop bets unique to golf will add an exhilarating dimension to your golfing experience. As you cheer on your favorite players and navigate the intricacies of the game, you can now make well-informed decisions that enhance your chances of success.
Moreover, responsible gambling practices are essential on this journey. From prudent bankroll management to recognizing the signs of gambling addiction, prioritizing responsible betting ensures that your golf tour remains a thrilling and enjoyable pursuit.
So, whether you're betting on prestigious PGA Tour events or discovering hidden gems in local tournaments, your golf tour in Massachusetts becomes an exciting fusion of skill, strategy, and luck. Embrace the camaraderie of fellow golf enthusiasts and the thrill of wagering on the sport you love.
Remember, every bet you place adds an element of excitement to each swing of the club, each birdie, and each championship moment. So, tee up your bets, tee off on the lush green courses of Massachusetts, and embark on a golf betting adventure like no other! Enjoy your golf tour, and may the joy of betting on golf be ever in your favor.
Amazon and the Amazon logo are trademarks of Amazon.com, Inc, or its affiliates.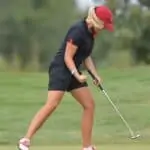 Daisy is the Founder and Editor in Chief of Golfs Hub. She is associated with Golf for more than 20 years. She got the inspiration from her father. She is a very private person & doesn't like to be photographed. She's worked in nearly every job in the golf industry from club fitting to instruction to writing and speaking. Now she is enjoying her retirement from day job... but not from Golf! Daisy lives in southeasternmost part of New York state with her family.