As an Amazon Associate, I earn from qualifying purchases. There is no extra cost to you. Thank you if you use our links; we appreciate it! Learn More.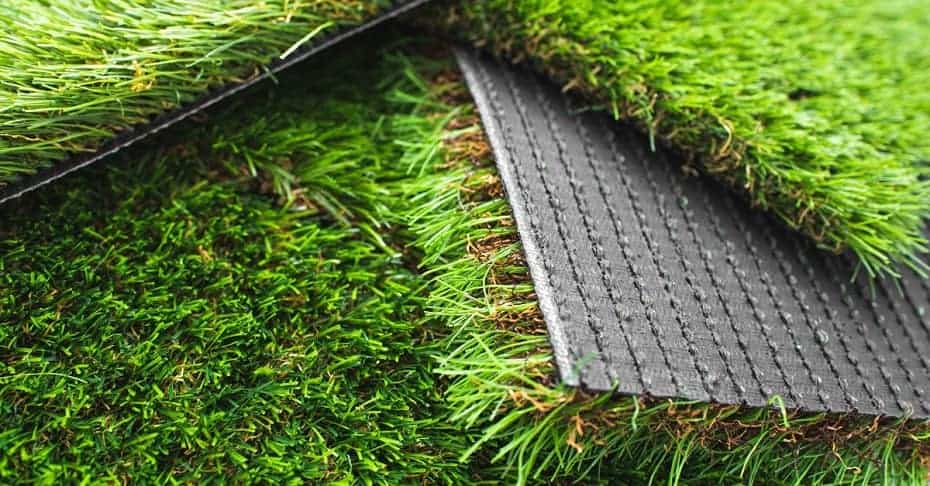 Are you an avid golfer looking to perfect your short game? Or maybe you just want to add a fun, unique element to your backyard. Either way, building a synthetic putting green is a great project.
With a little bit of effort, you can have your own personal putting green that will provide hours of enjoyment. Plus, it's a great way to improve your golf game! In this blog post, we'll show you how to build a synthetic putting green step-by-step. We'll also give some tips on how to clean and maintain your new green.
So let's get started!
What are Synthetic putting greens?
A synthetic green is a type of grass that is made to look and feel like natural grass. It is usually made from a combination of nylon and polyethylene fibers, which are then tufted into a backing material. The result is a surface that can be used for putting, chipping, and hitting full shots.
They are made out of artificial grass and rubber infill that makes it feel like real grass.
Synthetic greens are becoming increasingly popular for both residential and commercial applications. They are low maintenance, durable, and can be used in a variety of climates. In addition, synthetic greens can be customized to meet the specific needs of the customer.
Different types
Artificial grass for putting greens has come a long way in recent years. There are now many different types on the market, each with its own set of benefits and drawbacks. Here, we'll take a look at three of the most popular types of synthetic putting greens:
Nylon: Nylon is the most common type of synthetic turf used for putting greens. It's durable and has a good ball roll. The main downside to nylon is that it can be slippery, making it difficult to control your shots.
Polypropylene: Polypropylene is a less common type of synthetic turf, but it's gaining in popularity due to its superior ball roll and shot control. The downside to polypropylene is that it's not as durable as nylon and can be more expensive.
PVC: PVC is the newest type of synthetic turf on the market. It offers the best ball roll and shot control of any type of turf, but it's also the most expensive. PVC can also be slippery, so it might not be the best choice if you're looking for maximum control.
Benefits
A synthetic putting green can offer a number of benefits for both amateur and professional golfers. For one, they are much more durable and require less maintenance than natural grass greens. They also tend to be more consistent in terms of their playing surface, which can help improve your putting game. Additionally, synthetic greens are often easier to install and can be placed in a variety of locations.
Disadvantages
There are a few disadvantages of synthetic putting greens that you should know about before you make a decision to install one.
One disadvantage is that they can be hot to the touch. This can be a problem in the summer months when the temperatures are high. The heat can also cause the turf to expand, which can make it difficult to putt on.
Another disadvantage is that they can be slippery. This can be a problem if there is any moisture on the green. You may find it difficult to keep your feet planted when you swing.
Lastly, synthetic greens can be more expensive than natural grass greens. If you are on a budget, you may want to consider this before making your final decision.
Why do gofers use synthetic putting greens?
The short answer to this question is that synthetic putting greens are far superior to natural grass greens in every way. They are cheaper to maintain, they are more consistent, and they can be used in any climate.
The long answer is a bit more complicated, but it boils down to the fact that synthetic greens are simply a better product. Here's a more detailed look at each of the reasons why:
1. Synthetic greens are cheaper to maintain.
2. Synthetic greens are more consistent.
3. Synthetic greens can be used in any climate.
4. Synthetic greens are better for the environment.
Build materials of synthetic putting green
One of the most important aspects of a synthetic turf field is the type of infill used. The three most common types of infill are crumb rubber, sand, and a combination of the two.
Crumb rubber is made from recycled tires and provides a soft, cushioned surface. It is typically less expensive than sand and is popular in fields that will see a lot of foot traffic, such as football or soccer fields. However, crumb rubber can be more difficult to keep clean and may retain heat, making it uncomfortable to play on in hot weather.
Sand is often used in conjunction with crumb rubber to provide a more durable surface. It also helps to keep the turf blades standing upright and provides drainage. However, too much sand can make the field hard and uncomfortable to play on.
A third option is to use an organic infill made from coconut husks or cork. These materials are environmentally friendly and provide good drainage, but they can be more expensive than crumb rubber or sand.
Building the Base
Excavating and grading the area
The first step in building a synthetic putting green is to excavate and grade the area. Excavate soil to a depth of 5-6 inches in the planned area and then lay weed-free compost. This can be done with a shovel and some elbow grease, or you can rent a Bobcat for the job. Either way, you'll want to make sure the area is level and free of debris before moving on to the next step.
Laying down landscape fabric
Once the area is excavated and graded, you'll need to lay down landscape fabric. This will help prevent weeds from growing up through the turf, and will also help with drainage. You can find landscape fabric at any home improvement store, or online.
Installing a drainage system
A good drainage system is essential for any synthetic putting green. Without it, water will pool on the surface and your turf will quickly become soggy and unusable. There are many different types of drainage systems available, so you'll need to do some research to figure out which one is right for your needs. Once you've decided on a system, installation is relatively simple – you'll just need to dig trenches for the drains and connect them to an outlet (usually a catch basin or storm sewer).
Install a drainage system if required by connecting drain pipes to each point so that excess water can be drained out. Secure the synthetic grass with stakes and use a heavy duty glue to hold it in place.
The border of your putting green should be made up of sand or soil and then you can add some stones, pebbles and mulch to give it an authentic look.
Install the root barrier
The root barrier is an impermeable fabric that prevents underground roots from penetrating the turf. Make sure there are no wrinkles or air bubbles in the fabric and don't let it cover the perimeter that you have marked.
Secure your root barrier with soil staples along each side of the fabric, making sure it is flat enough that you can walk on it without difficulty.
Hammer in each soil staple on one side of the fabric. If a staple goes through an area where there is no root barrier, remove it so that you don't accidentally hit any roots or plants with your hammer.
Use a level to make sure that both long sides of the root barrier are flat and straight. You want them to be perfectly even so that when you lay down your synthetic turf, it will lie perfectly flat against the ground and not curve up or down at either end.
Smooth out any wrinkles in your fabric with hands or feet if necessary before securing it with soil staples along its length so that there are no gaps between pieces of fabric and they fit together snugly with no ripples.
Put down a layer of gravel or crushed rock over the whole area; make sure they are leveled and compacted firmly. Use a roller or heavy object to press down the material. Make sure you don't miss any areas so that your surface is flat.
Putting down the turf
Now it's time for the fun part – putting down the turf! There are many different types of synthetic turf available, so again, you'll need to do some research to figure out which one is right for your needs (and budget). Once you've made your decision, installation is fairly straightforward – you'll just need to roll out the turf and secure it in place with nails or staples around the perimeter.
Install the turf directly over the rocks. A sharp utility knife or razor blade will be used to trim any excess turf. The new lawn should be level and flat, but not too thick. Use a roller to flatten out any bumps or dips in the grass. Finally, use a sharp utility knife or razor blade to cut the turf to size so that it fits inside of your perimeter fence line (make sure there are no gaps between your synthetic putting green and other surfaces outside of its perimeter fence).
Installing the Green
Before you begin, make sure to do the following:
Remove any weeds and debris from your putting green area.
Remove any obstructions from your putting green area (e.g., trees).
Make sure that your surface is level so that you can install artificial grass with ease.
Make sure that your surface has no rocks or roots sticking out of it so as to avoid damaging the artificial grass after installation.
Make sure that there are no large stones or other debris in your ground where you plan on placing synthetic turf because this could cause damage when it's time for installation and maintenance down the road!
Measuring and cutting the turf
The first step in installing the green is to measure and cut the turf. You'll need to measure the area where the green will be installed and mark it off with string or landscape paint. Then, use a sharp knife or utility blade to cut the turf along the marked lines.
Installing the cups
After you've cut the turf, you can start installing the cups. Use a drill to make holes in the turf for the cups, then insert them into the holes and secure them with screws or nails. If you're using artificial turf, you may need to use stakes or other anchors to keep the cups in place.
Installing the flagsticks
Once the cups are in place, you can install the flagsticks. Again, use a drill to make holes for the flagsticks, then insert them into the holes and secure them with screws or nails. If you're using artificial turf, you may need to use stakes or other anchors to keep the flagsticks in place.
Filling in the turf
After all of the cups and flagsticks are installed, you can fill in any gaps in The Turf with more turf pieces or infill material. Once everything is filled in, brush The Turf gently with a broom to help it stand up straight.
Finishing Touches
Painting the turf
After the base and green are installed, you can add paint to the turf to give it a realistic look. Use a paintbrush or roller to apply the paint evenly over the surface of the turf. You can find synthetic turf paint at most hardware stores.
Installing the lights
If you're planning on using your synthetic putting green at night, you'll need to install some lights. You can either use solar-powered lights or wired lights, depending on your preference. To install solar-powered lights, simply push them into the ground around the perimeter of the green. For wired lights, you'll need to run an extension cord from an outlet to the light fixture. Be sure to bury the cord underground so that it's not a trip hazard.
Adding the furniture
The final touch is to add some furniture to your green. This could include chairs, tables, umbrellas, and anything else that will make it more comfortable and inviting.
How to clean synthetic putting green?
Basic tools for cleaning
Tools you will need in order to clean your synthetic turf putting green are a garden hose with a spray nozzle, a soft bristle broom, and if needed, a mild soap or cleanser.
The steps of cleaning
The first step is to use the hose to lightly spray down the entire surface of the green. Next, using the soft bristle broom, gently sweep away any debris that may be on the surface. If there are any stubborn spots, you can apply a small amount of soap or cleanser directly to those areas and scrub them gently with the broom. Finally, rinse off the soap or cleanser with the hose and allow the green to air dry completely.
Frequency of cleaning
It is recommended that you clean your synthetic turf putting green at least once a week in order to keep it looking its best. However, if there is excessive debris build-up or if something spills on the surface, you may need to clean it more frequently as needed.
How to maintain synthetic putting green?
As with any lawn, proper maintenance is key to keeping your synthetic putting green looking its best. Here are a few tips on how to maintain your synthetic putting green:
Regularly sweep or rake the turf to remove debris and keep the blades standing upright.
Use a leaf blower or hose to remove any built-up dirt or dust on the surface of the turf.
Use a mild soap and water solution to clean the turf if it becomes stained.
Inspect the drainage system regularly to make sure it is working properly and that no clogs have formed.
Repair any damage to the turf immediately to prevent further deterioration.
Do synthetic putting greens actually help your game?
The answer to this question is a resounding yes! Synthetic greens have been shown to improve both the accuracy and distance control of your shots. In addition, they provide a consistent surface that allows you to work on specific areas of your game without worrying about the conditions of the green. Perhaps most importantly, synthetic greens allow you to practice year-round, regardless of the weather. So if you're serious about improving your game, a synthetic green is a wise investment.
Conclusion
Building a synthetic putting green can be a great addition to any home, and it can help improve your game. However, it is important to remember that these greens require some maintenance. Be sure to clean and maintain your green according to the manufacturer's instructions.
Amazon and the Amazon logo are trademarks of Amazon.com, Inc, or its affiliates.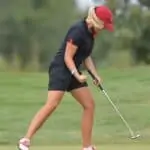 Daisy is the Founder and Editor in Chief of Golfs Hub. She is associated with Golf for more than 20 years. She got the inspiration from her father. She is a very private person & doesn't like to be photographed. She's worked in nearly every job in the golf industry from club fitting to instruction to writing and speaking. Now she is enjoying her retirement from day job... but not from Golf! Daisy lives in southeasternmost part of New York state with her family.