As an Amazon Associate, I earn from qualifying purchases. There is no extra cost to you. Thank you if you use our links; we appreciate it! Learn More.
If you're a pickleball or a golf fan, then you do appreciate the fun that's associated with the two games. And while the settings may be totally different, the two games have a few things in common and their lovers have a lot of good things to talk about them.
Definitely, it goes without saying that not everyone has the understanding of the two sporting activities and the fact that you're reading this means you're either seeking to understand the games or to deepen your understanding of the same.
Before we dig into how golf relates to pickleball, we shall briefly look at the difference between the two sports for a foundational understanding.
Difference Between Golf and Pickleball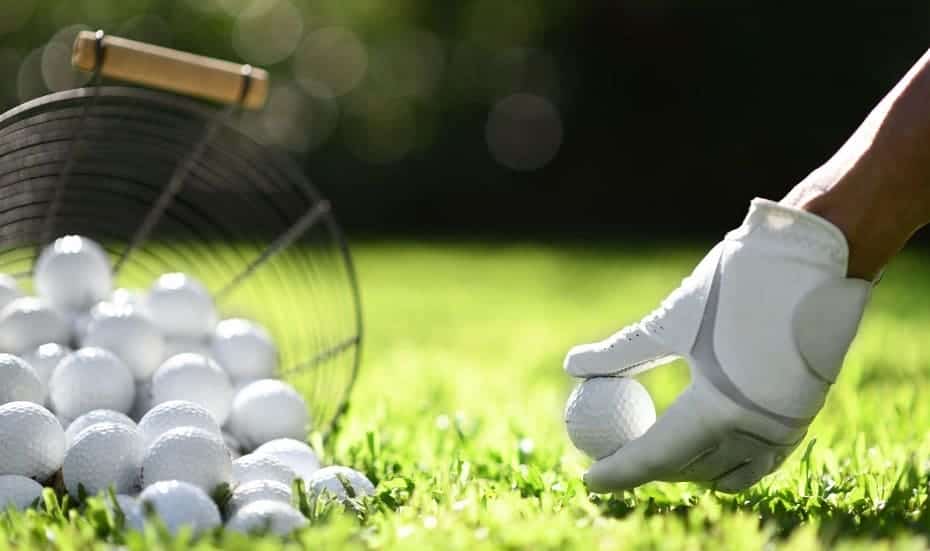 Pickleball is an exciting and fun outdoor/indoor sport that combines the basics of ping pong, badminton and tennis. While Pickleball court is the same size as that of badminton (20ft by 44ft), golfing normally happens in large fields.
The other major difference is that pickleball field or court has a net that is usually lower and similar to that of tennis while golf does not involve anything of the kind.
Pickleball is played using racquets that are similar to ping pong paddles while golf involves different types of clubs. Another major difference is in the balls used for the games. Pickleball ball is almost twice heavier and bigger than golf ball.
Read: How to stop nerves when playing golf?
The amount of time spent playing the two games is also different with one pickleball game taking approximately 20 minutes while golf could take hours before a single session is over. Those are some of the differences between these two popular sporting activities but there are others as well.
How The Two Games Relate To Each Other?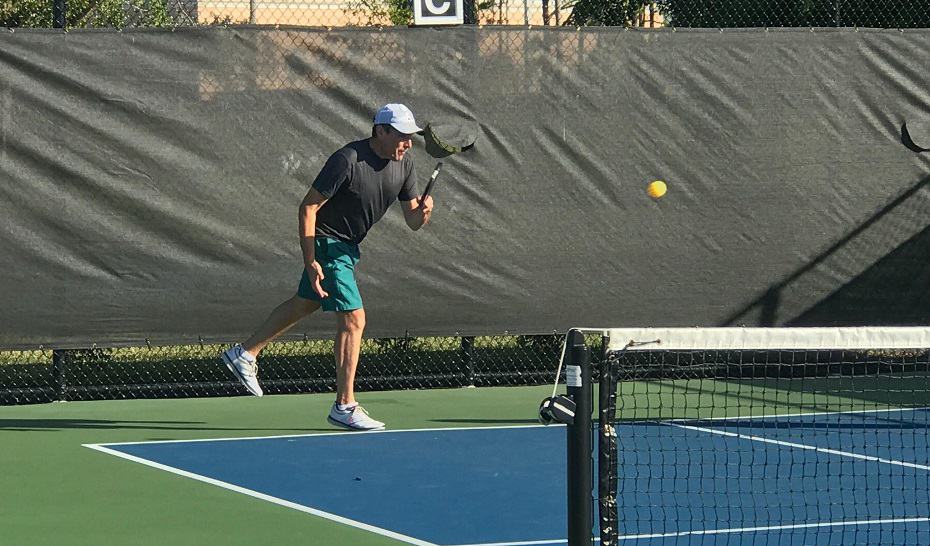 Pickleball and golf relate well especially when balancing is concerned during the time of play. While the force used might be different, both the sporting activities do require balancing in order to release the shot.
This is an art that those playing the two games must create and master with time as it determines their success. That said, the power used in the two games differ with golfing requiring more energy when releasing the shot as compared to that needed in pickleball.
Most of the lessons learnt during golfing can be of great help when it comes to improving your experience during pickleball games. The relationship between golf and pickleball is thus closely knit and perfecting one will help improve the other in a way. When it comes to the two sporting activities, the issue of posture is critical and plays an important role as far as performance is concerned. Let's look at that briefly…
Read: How is golf different from other sports?
Posture
For many golf professionals, the acronym PGA is associated with 3 key golfing ground rules one can learn. P represents posture and this helps distribute weight evenly on the heads of the metatarsal bones (feet balls), bended knees, flexing to the fore from the hips, relaxing the arms in front of the body while the chest and head are up.
It's clear that this is an art one needs to create and establish the muscle memory in order to repeat it while on the course. Assuming and maintaining the correct posture is critical throughout the golf swing and pickleball games.
In both golf and pickleball, posture translates to perfect balancing and this is something that requires practice and perfecting. Posture goes hand in hand with increasing strength, and this is something that golf relates to pickleball as well.
Increasing strength
When playing golf, increasing strength is necessary in order to avoid injuries. This is also necessary for pickleball players. Both golf and pickleball players need to equip their bodies adequately in order to enjoy the best performance devoid of injuries.
As such, several strength training exercises are essential and though they'll stretch you a bit and make you feel tired, you should persist as a way of keeping your body always ready when in the pickleball court or golf course.
Some of the exercises to consider include core twists, bodyweight squats, knee pushups, cutsy lunges, planks and side planks.
Equipment selection does matter
This may look obvious but it's worth highlighting. When it comes to golfing, the quality of clubs and the ball does really matter. Whether you're a pro or an amateur, the kind of clubs you use does have an impact on your effectiveness on the course.
Likewise, when it comes to the selection of the pickleball racquets, picking the right quality will have a bearing on your gaming and also determine the durability of the same.
When it comes to buying pickleball racquets, your selection is largely informed by what you want to achieve just as is the case with golf clubs. It's either you're looking for the best pickleball paddle to help you get good control or spin. There are many paddle buying guides prepared by professional pickleball players and game enthusiasts and these can be of great help when it comes to your purchase. The grip, the height and the weight of the pickleball paddle matters for the perfect control just as is the case with golf clubs.
Both pickleball and golf are fun games to engage in both professionally and for leisure. Amazingly, the popularity of pickleball is growing all over the world and has become an appealing game for people from all age bracquets.
Making sure you have the right gear ranging from balls, shoes, Skirts & Shorts is one of the best ways to make sure you're prepared for the next play session. As such, you should invest in the best which does not necessarily equate to the most expensive.
When choosing your equipment, always consider those with guarantees and those you can use in different environments including neighborhoods with restrictions against loud noise.
This way, you will be able to enjoy your game anytime with your friends without fear of limitations or violation of the set standards within a particular area. You can check out professional guides and reviews to help you make the right decision.
Amazon and the Amazon logo are trademarks of Amazon.com, Inc, or its affiliates.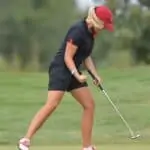 Daisy is the Founder and Editor in Chief of Golfs Hub. She is associated with Golf for more than 20 years. She got the inspiration from her father. She is a very private person & doesn't like to be photographed. She's worked in nearly every job in the golf industry from club fitting to instruction to writing and speaking. Now she is enjoying her retirement from day job... but not from Golf! Daisy lives in southeasternmost part of New York state with her family.