As an Amazon Associate, I earn from qualifying purchases. There is no extra cost to you. Thank you if you use our links; we appreciate it! Learn More.
Golf course maintenance is one of the hot topics amongst all the golfers there. Whether it is about buying used or brand new machines, their usage or maintenance, everything needs attentive involvement. Earlier the maintenance demanded some labour and different types of manual mowers. That was the time when every member of the maintenance staff contributed to meeting the expectations of a golfer. There was no major utilization of maintenance equipment.
But now, with the advances in technology and increased environmental concerns, the maintenance is being done with the help of electric and hybrid equipment, automated machinery and less maintenance staff.
Therefore, in order to maintain a golf course, the right set of golf course maintenance equipment is all that you need. In case you are tight on budget, nothing better than investing on used turf equipment. But before you head out and buy any of these equipments, here are some of the must-have equipment to maintain the golf course.
Mowers
Golf course mowers are the first thing that is needed for the maintenance of the turf. In fact, a golf course needs more than one or at least two mowers for proper maintenance. There are several types of mowers that are used in the golf course. As per the type of field and preferences, a mower is used.
For keeping the course well managed, you should only buy quality golf mowers. With the right mowers and mowing more than half of the maintenance work gets done. Make sure you get your hands on different types of mowers and not just one. If you are looking after larger operations, go for advanced mowers. Further, the type of mower you choose also depends on the size of the field, atmosphere, type of grass, location, and usage.
Utility Vehicles
For maintaining a golf course, turfgrass equipment is a must-have. And if you are dealing with a walk-behind mower, nothing better than turfgrass equipment is suitable for you. Investing in used turf machinery, especially a trailer and a utility vehicle will help your workers move from one place to another and save a lot of money. With the help of a trailer, you can also get tools, parts and other machines transported. These vehicles help in saving a lot of time too.
Hydraulic Lifter
If you are convinced with the idea of buying used turf equipment, invest in a hydraulic lifter. It is one such piece of equipment that every maintenance manager should have. A hydraulic lifter helps in moving machines as well as faulty mowers which are otherwise difficult to transport. Here are plenty of machines that one needs for facility maintenance.
Therefore to transport these machines, a hydraulic lifter can be a great help. Imagine you are in the middle of a golf course and your triplex mowers stop working all of a sudden. In order to move it and get it removed from the field, all you will need is a hydraulic lifter.
Grinders
Amongst all the used turf equipment, another essential is a grinder. It is one of the most needed and useful equipments that a golf course manager should have. For proper maintenance of a golf course, you need different types of grinders. Bedknife grinders, reel grinders and wheel grinders are three of the most popular types. To be honest, you need all three of them. They function differently, hence buying them also depends on the type of grinding that you need.
Soil Moisture Meter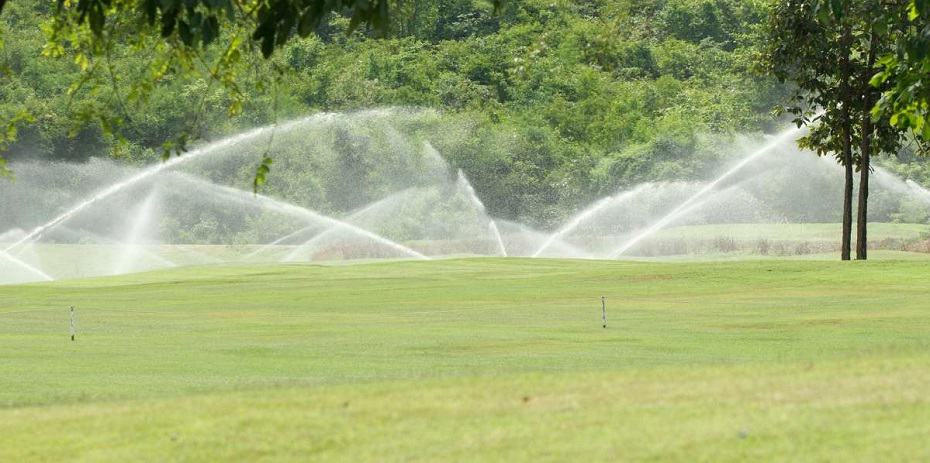 Keeping a check on the moisture of the soil ensures a good texture of the course. Grass needs a specific amount of water and this is where the moisture meter comes into action. It helps you check the soil moisture up to a certain depth. Apart from investing in used golf course mowers, moisture meters are also a must-have.
Handheld and Backpack Blowers
Blowers are again essential equipment in golf course maintenance. They help in removing leaves and cuttings of the grass from the golf course. Wherever heavy equipment you use, blowers are one of the equipment that you will definitely need to complete the job.
Only a blower can help you in keeping the golf course tidy and clean. There are two types of blowers in general, handheld and backpack. To be honest, for the proper maintenance of a golf course, one needs both of these blowers. By assigning personal blowers to each of your workers you can get rid of the debris or grass cuttings in the golf course.
Hoses and Nozzles
Next on the list are hoses and nozzles. They make great equipment for the maintenance of a golf course. If you are the one who is responsible for the maintenance then you definitely might be dealing with irrigation, water and hoses in the golf course. A field, no matter big or small, requires not just one but many hoses and nozzles for keeping the soil of the golf course moist and humid. In case you are thinking that having a sprinkler system or popper irrigation will nullify the need of nozzles, you are wrong. For the timely distribution of water, all you need is hoses and nozzles for your field.
Chainsaws
Not all trees can be trimmed with a mower. A chainsaw is what you need for ensuring proper trimming of the facilities. Mowers and turfgrass equipment are good to go for the maintenance of a golf course but chainsaws make the work easy and less time-consuming. Train your workers about chainsaws so that all safety standards are followed while using this equipment.
Hole Cutters
Last but not least comes the hole cutters. This is another piece of equipment that your golf course needs. There are different types of hole cutters available in the market. Whichever you end up buying for your field just make sure the quantity is more than one. As they say, 'the more the better.'
This was all about the must-have tools for golf course maintenance. In case you need any information about new or used golf course equipment, comment down below and let our professionals connect with you.
Read More:
Amazon and the Amazon logo are trademarks of Amazon.com, Inc, or its affiliates.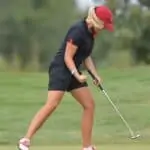 Daisy is the Founder and Editor in Chief of Golfs Hub. She is associated with Golf for more than 20 years. She got the inspiration from her father. She is a very private person & doesn't like to be photographed. She's worked in nearly every job in the golf industry from club fitting to instruction to writing and speaking. Now she is enjoying her retirement from day job... but not from Golf! Daisy lives in southeasternmost part of New York state with her family.