As an Amazon Associate, I earn from qualifying purchases. There is no extra cost to you. Thank you if you use our links; we appreciate it! Learn More.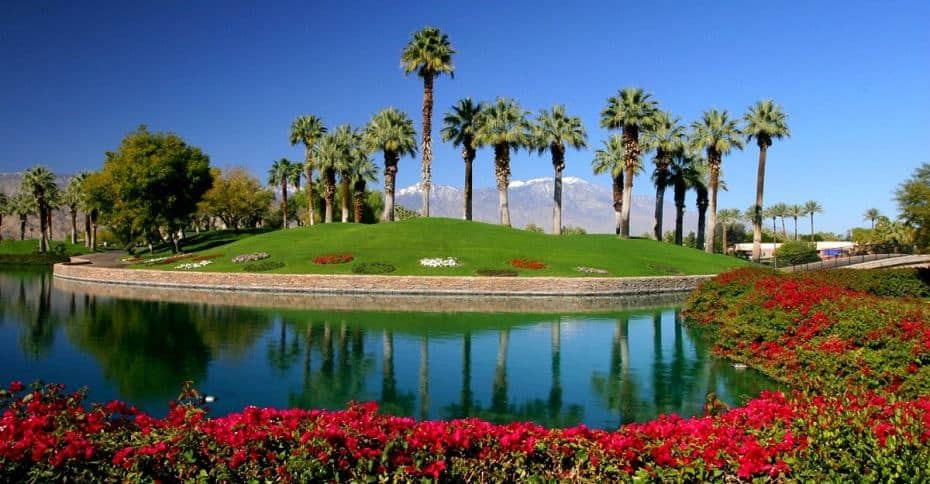 Golf and gastronomy – two worlds that may seem distant at first glance, but when combined, create a delectable and unforgettable experience.
For golf enthusiasts who also love the art of good eating, there is nothing quite like the perfect pairing of golf and fine dining. In this article, we'll take you on a journey through the top golf destinations worldwide, where you can indulge in exceptional culinary experiences.
The Perfect Pairing: Golf and Fine Dining
It's not difficult to see why golf and fine dining go hand in hand.
Both are expressions of passion, skill and attention to detail. And when it comes to golf destinations, many of the top golf courses also offer exceptional dining experiences, either on-site or nearby.
Imagine playing a round of golf on a championship course that overlooks the ocean, surrounded by lush greenery. And then, after finishing your game, you're invited to sink your teeth into a delicious meal that's been thoughtfully prepared by a top-rated chef. It's like having the best of both worlds.
Why Golf and Gastronomy Go Hand in Hand?
There's something about the physical exertion and mental focus required in golf that can leave you feeling hungry and ready to refuel with something delicious.
Unlike other sports where you may grab a quick bite to eat, golf provides ample opportunity for dining experiences that are nothing short of extraordinary.
Add to that the fact that many golf courses are located in stunning locales, and you have the perfect setting for a truly unforgettable gastronomic experience.
The Rise of Culinary Experiences at Golf Resorts
As golf's popularity continues to soar, so too has the demand for culinary experiences at golf resorts.
And golf courses around the world have risen to the challenge, offering a range of dining options that cater to every taste.
From farm-to-table dining to wine tastings and cooking classes, golf resorts are embracing the culinary arts as a way of enhancing the overall golf experience for guests.
Top Golf Destinations with Exceptional Culinary Experiences
Golf and food are two of life's greatest pleasures, and when you combine them, you get an unforgettable experience. If you're looking for the ultimate golf getaway with exceptional culinary experiences, you're in luck. Here are some of the top destinations that offer both:
Pebble Beach, California: A Golfer's Paradise with World-Class Dining
Pebble Beach is a golfer's paradise, with its stunning coastal views and world-class golf courses.
But it's not just the golf that makes this destination special. Pebble Beach also offers some of the best dining options in California.
Whether you're looking for a casual meal or a fine dining experience, Pebble Beach has it all. The Lodge at Pebble Beach offers several restaurants, including the famous Stillwater Bar & Grill, which offers stunning views of the Pacific Ocean. Nearby Carmel-by-the-Sea also offers a range of dining options, from seafood to Italian cuisine.
St. Andrews, Scotland: Home of Golf and Gourmet Delights
St. Andrews is the birthplace of golf, and it's a must-visit destination for any golf enthusiast. The town is home to several legendary golf courses, including the Old Course, which has hosted the Open Championship more times than any other course.
But St. Andrews isn't just about golf. The town also offers a range of dining options, from traditional Scottish pub fare to Michelin-starred restaurants. For a true taste of Scotland, try haggis, neeps, and tatties, a traditional Scottish dish made with sheep's heart, liver, and lungs.
Pinehurst, North Carolina: Southern Charm Meets Culinary Excellence
Pinehurst is a golfer's paradise, with its nine golf courses surrounded by majestic pines and rolling hills.
But it's not just the golf that makes this destination special.
Pinehurst also offers a range of dining options that showcase the best of Southern cuisine.
Whether you're in the mood for barbecue, fried chicken, or shrimp and grits, Pinehurst has it all. The Carolina Dining Room, located in the historic Carolina Hotel, offers a fine dining experience with a focus on farm-to-table cuisine.
Algarve, Portugal: Golf and Gastronomy in the Mediterranean
The Algarve region in Portugal is a golfer's paradise, with its stunning coastline and laid-back Mediterranean lifestyle. But it's not just the golf that makes this destination special. The Algarve also offers some of the best seafood and wine in Portugal.
Whether you're in the mood for fresh grilled sardines, octopus salad, or cataplana, a traditional Portuguese seafood stew, the Algarve has it all. And don't forget to try some of the local wines, such as Vinho Verde or Port.
Melbourne, Australia: A Fusion of Golf and Diverse Culinary Offerings
Melbourne may not be the first place you think of when it comes to golf, but the city is home to some of the best courses in Australia. And with its vibrant food scene, it's the perfect destination for foodies who also love golf.
From high-end restaurants to trendy cafes, Melbourne offers a diverse range of culinary offerings that will satisfy even the most discerning palates. Try some of the local specialties, such as meat pies, fish and chips, or a classic Aussie burger.
So there you have it, five of the top golf destinations with exceptional culinary experiences. Whether you're a golf enthusiast or a foodie, these destinations offer the perfect combination of both.
The Role of Celebrity Chefs in Golf Resort Dining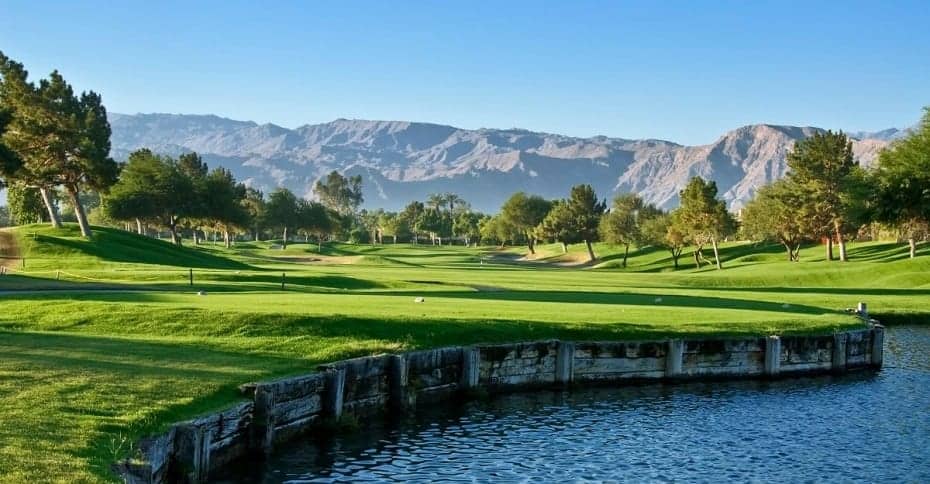 Golf resorts are known for their breathtaking views, luxurious accommodations, and world-class golf courses.
But in recent years, they've also become known for something else: their dining options. And one of the driving forces behind this culinary revolution is the rise of celebrity chefs.
These culinary superstars bring their unique talents and perspectives to golf resorts around the world, creating dining experiences that are as memorable as the golf itself. Let's take a closer look at some of the top celebrity chefs making waves in the golf resort dining scene.
Thomas Keller at Pebble Beach
When it comes to culinary excellence, Thomas Keller is a name that needs no introduction. With a career spanning more than three decades, Keller has earned a reputation as one of the world's greatest chefs.
At Pebble Beach, he's outdone himself, with two restaurants that offer some of the finest dining experiences you can imagine. The French Laundry at Pebble Beach offers a menu inspired by the bounty of California's Central Coast, with dishes like roasted quail and black truffle custard.
And for a more casual dining experience, there's Ad Mare, a bistro that features a range of seafood dishes that are both delicious and sustainable.
José Andrés at Trump National Doral Miami
José Andrés is another celebrity chef making waves in the golf resort dining scene. At Trump National Doral Miami, he oversees a range of restaurants that offer everything from sushi to steak.
Andrés is known for his innovative approach to Spanish-inspired cuisine, and his dishes are as beautiful as they are delicious. Whether you're in the mood for a classic paella or a modern take on tapas, you'll find something to love at one of Andrés' restaurants.
Heston Blumenthal at The Grove, England
For those looking for a truly unique culinary experience, The Grove in England offers the opportunity to dine at The Fat Duck, one of Heston Blumenthal's Michelin-starred restaurants.
Blumenthal is known for his innovative dishes and use of molecular gastronomy, creating a dining experience that is truly unforgettable. From his famous snail porridge to his savory bacon and egg ice cream, Blumenthal's dishes are as surprising as they are delicious.
So the next time you're planning a golf resort getaway, be sure to check out the dining options. With celebrity chefs like Thomas Keller, José Andrés, and Heston Blumenthal at the helm, you're sure to have a dining experience that's as unforgettable as the golf itself.
Unique Culinary Experiences at Golf Courses
Golf courses are no longer just a place to play a round of golf. Many golf resorts have expanded their offerings to include unique culinary experiences that are sure to delight foodies and golf enthusiasts alike.
Farm-to-Table Dining at Golf Resorts
For those who appreciate sustainable and locally sourced cuisine, many golf resorts are now embracing the farm-to-table movement.
With restaurants that feature produce grown on the property or sourced from nearby farms, you can experience cuisine that is both delicious and mindful of the environment.
Imagine enjoying a juicy steak that was raised on the same property where you're playing golf, or savoring a salad made with freshly picked herbs and vegetables. Not only does farm-to-table dining offer a unique culinary experience, but it also supports local farmers and promotes sustainable agriculture.
Wine Tastings and Pairings on the Green
For those who enjoy fine wines, many golf courses are now offering wine tastings and pairings that take place on the green.
Imagine sipping a glass of Chardonnay while overlooking a scenic vista – it's an experience that's hard to beat.
During these wine tastings, you'll learn about the different types of wine and how they pair with specific foods. You'll also have the opportunity to sample a variety of wines and discover new favorites. Whether you're a wine connoisseur or just enjoy a good glass of vino, a wine tasting on the green is a must-try experience.
Cooking Classes and Demonstrations for Golf Enthusiasts
For those who are passionate about both golf and cooking, some golf resorts now offer cooking classes and demonstrations that take place on-site. Learn how to prepare signature dishes from top-rated chefs or discover new culinary techniques, all while enjoying a round of golf.
These cooking classes and demonstrations are a great way to learn new skills and techniques, and to take home some new recipes to impress your friends and family. Plus, you'll get to enjoy the fruits of your labor by indulging in a delicious meal at the end of the class.
As you can see, golf and gastronomy are two worlds that are meant to merge. The next time you plan a golf trip, make sure to include some of these exceptional culinary experiences on your itinerary.
Let your tastebuds and your swing guide you towards a truly unforgettable journey.
Amazon and the Amazon logo are trademarks of Amazon.com, Inc, or its affiliates.
Susan Banks is a professional golf writer and content strategist at TeeValet. With a decade of sports journalism experience, she contributes to various golf publications, providing in-depth analysis and engaging content.